One thing our store often gets praise for is our selection of plus size lingerie. Everyone at ANGIE DAVIS works really hard to ensure that there is something in our store for everyone. Every shape, every size, every style. We have you covered. Women who come into our store are usually impressed with not only our variety, but our size selection as well. We have several different plus size brands, and bras up to size M. Which is amazing considering most stores only carry bras up to DD. What's really awesome is we have bras up to size O on the way!
Why is plus size lingerie so hard to find anyway?
This has always confused me. The average bra size in America is size E. So it would make sense that the lingerie industry would try to keep up with the changes and cater to the average woman. This is simply not the case. Why though? The plus size lingerie industry is worth $20 billion and growing. Why wouldn't more stores be jumping in on that? Quite simply, because lingerie companies don't really make plus sizes. The size shift isn't a recent one, but companies are just now trying to make lingerie suitable for bustier women. This isn't as simple as giving an old design a little more fabric. The overall design has to be reinvented with way more consideration. Most lingerie companies don't produce plus size lingerie, so most lingerie stores don't sell it.
We're not most stores though. We know that somewhere out there, there is a lady with M breasts trying to special order a bra online. We don't want that lady to buy her bra online. She should be able to come into our store and try on that bra! We see everyone else's DD bras and try to go above and beyond to give the curvy ladies a wider selection.
Bralettes
I know what you're thinking. That little lacy thing? There is no way that is going to be able to support me. Trust me, you would be surprised. Everything in our store is made with the highest quality material, and our bralettes are no exception. This iCollection Blooming Love set is soft, supportive, and super cute. Sizes S-3X. Our Freya Francies Bralettes are also very supportive and will completely support a HH. Yes, I said HH! Come try it on ladies and see for yourself!
Bras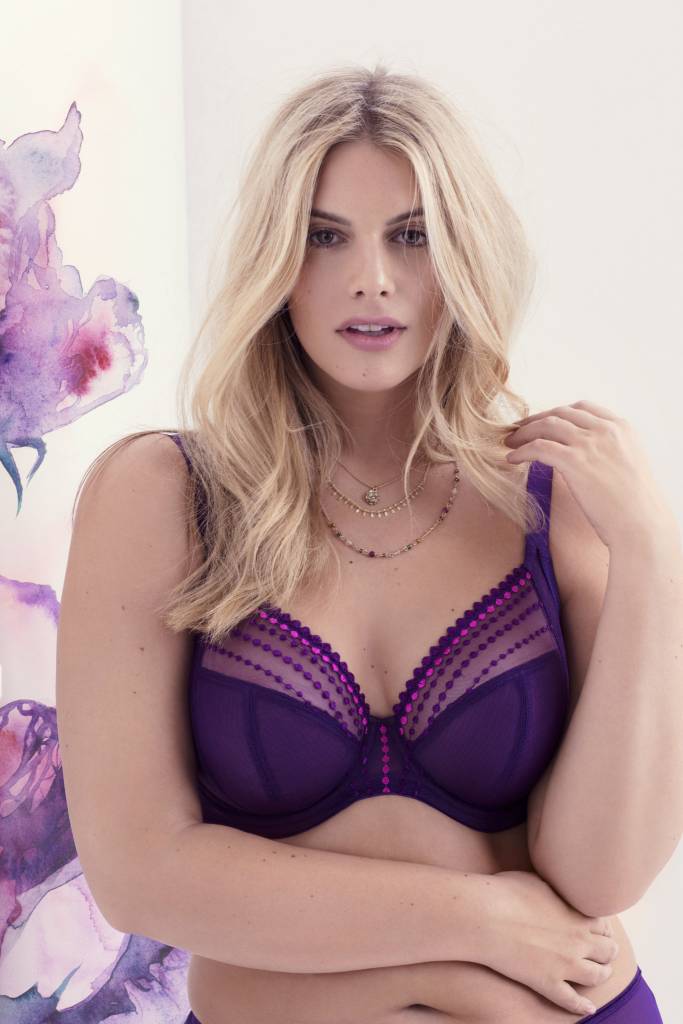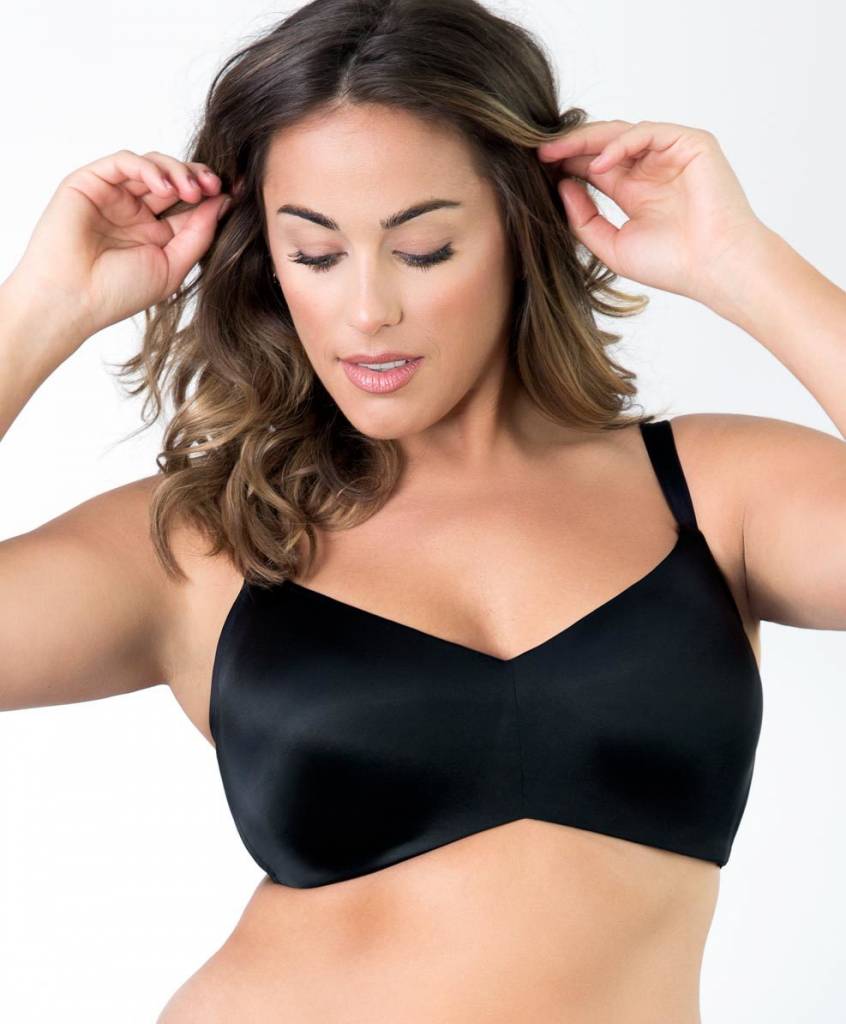 Every lady needs a good bra. Our Elomi and Curvy Couture bras are amazing. Both of these bras are made for curvy women, designed to be soft and supportive. Our Elomi Matilda Underwire Plunge Bra is made with underwire cups that perfectly mold to your body, and lift your girls. Available in cup sizes DD-N! If your not into underwires, our Curvy Courture Wire Free Bras will give you the same support, and lift without the pesky wires. Available in sizes up to a 42H!
Sports Bras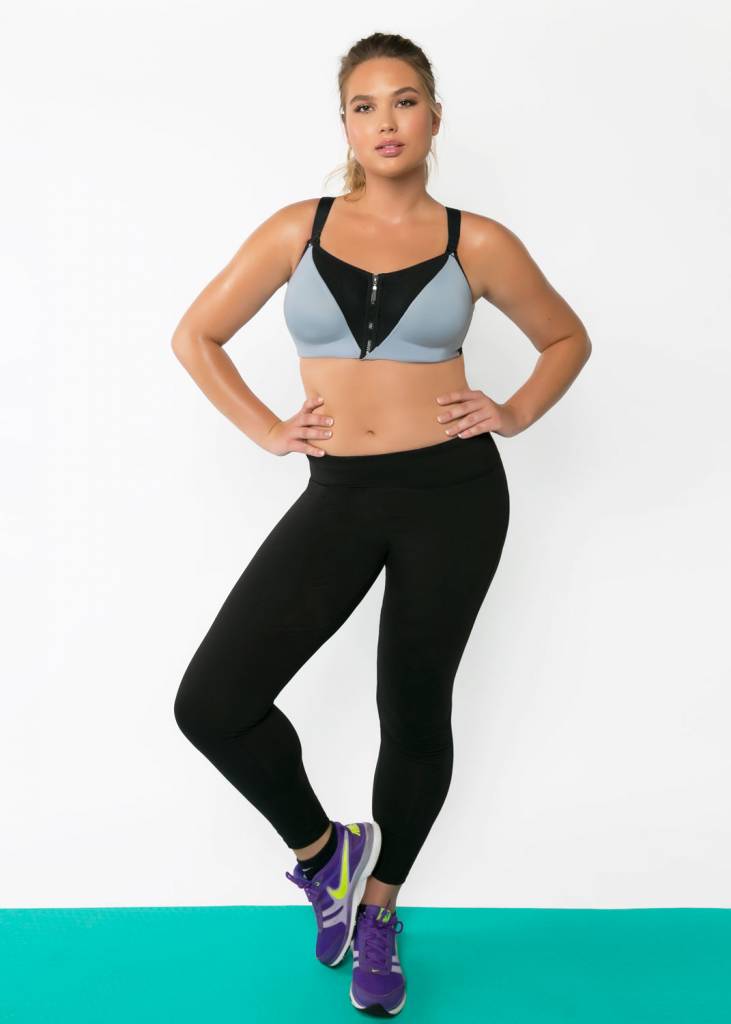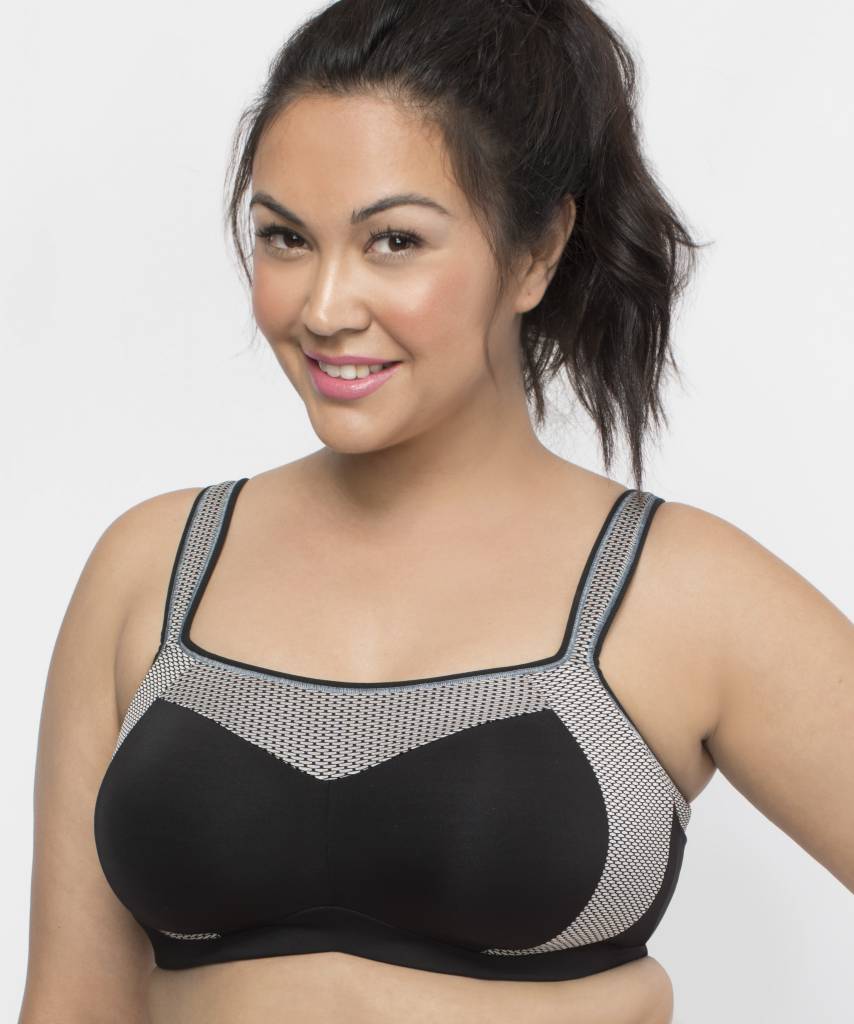 Our Curvy Couture Sports Bras are amazing! Designed to be breathable and supportive, these bras will minimize that dreaded bounce. Curvy Courture's Zip Fit Underwire Sports Bra has an easy zip up front, and adjustable straps. Available in sizes up to 44H! This Curvy Courture Confident Fit Sports Bra also has adustable straps, and a supportive fit, without the underwire. Available in sizes up to 46H!
Chemises
Are you into leather or lace? Either way we have some gorgeous lingerie for you! This sexy Molded Cup Chemise features supportive underwire cups, sexy scalloped lace side panels and an adorable bust key hole. Sizes S-3X! Our Dreamgirl Stud Vinyl Chemise features a trendy strappy neckline, sexy studs and an open back. This chemise also includes adjustable straps, and supportive underwire cups. Sizes S-3X!
Teddies
Show off those sexy curves with a few of our Teddies! This Brigitte Teddy features French-inspired rose lace, and a breathtaking key hold detail. Sizes S-3X! Our Emerald & Lace Teddy is sure to leave you feeling lucky. This sexy teddy feature gorgeous rose lace details and front ladder cut-out key holes. Sizes S-3X!
Babydolls
Babydolls are the perfect lingerie for curvy women. The dress like design accents the waist, and draws the eye up to emphasize your breasts. This gorgeous Blue Sheer Halter Babydoll features a high neckline, a rhinestone detail and padded underwire cups. Size S-3X! Our iCollection Allison Babydoll is adorable with its white floral design, sheer skirt, and plunging neck line. Sizes S-3X!
I hope you've enjoyed this peak at our plus-size options, but this doesn't even begin to cover our selection. Click over to our website to view more or come in and let us fit you for a gorgeous new bra! We know how frustrating it can be when your shopping for lingerie. That's why we have trained professionals ready to help you select the right lingerie for you! Don't get frustrated with limited selections, come see us! We would be more than happy to see you!
Which of these curvy options was your favorite?
Let us know in the comments for a chance to win a $25 gift card!
Winner drawn monthly.
FOLLOW US ON INSTAGRAM @angiedavislingerieboudoir
FOLLOW US ON SNAPCHAT @Angiedavisphoto
ANGIE DAVIS is a lingerie boutique & boudoir studio in Conway, Arkansas. Shop our website or come into the store and let us help you find the perfect piece of lingerie, your new favorite shoes, some gorgeous jewelry or the perfect fitting bra. We carry bras up to M, bralettes up to HH, nursing bras, lingerie up to 6X & much more! We also offer bridal registry & lingerie parties!
JOIN OUR LADIES GROUP FOR MORE INFO!
1131 Front St. Conway, AR 72032 - 501-450-4886 - [email protected]ANGIEDAVISBoudoir.com