Planning a wedding can be a lot of fun. You get to sample wedding cake, and see your favorite flowers become works of art for your centerpieces. You and your soon-to-be-hubby get to look all over different stores to register for everything you will need for your new lives together. You've selected nearly all of Target's merchandise for your new home, but have you even started to plan what you're going to put in your bridal trousseau?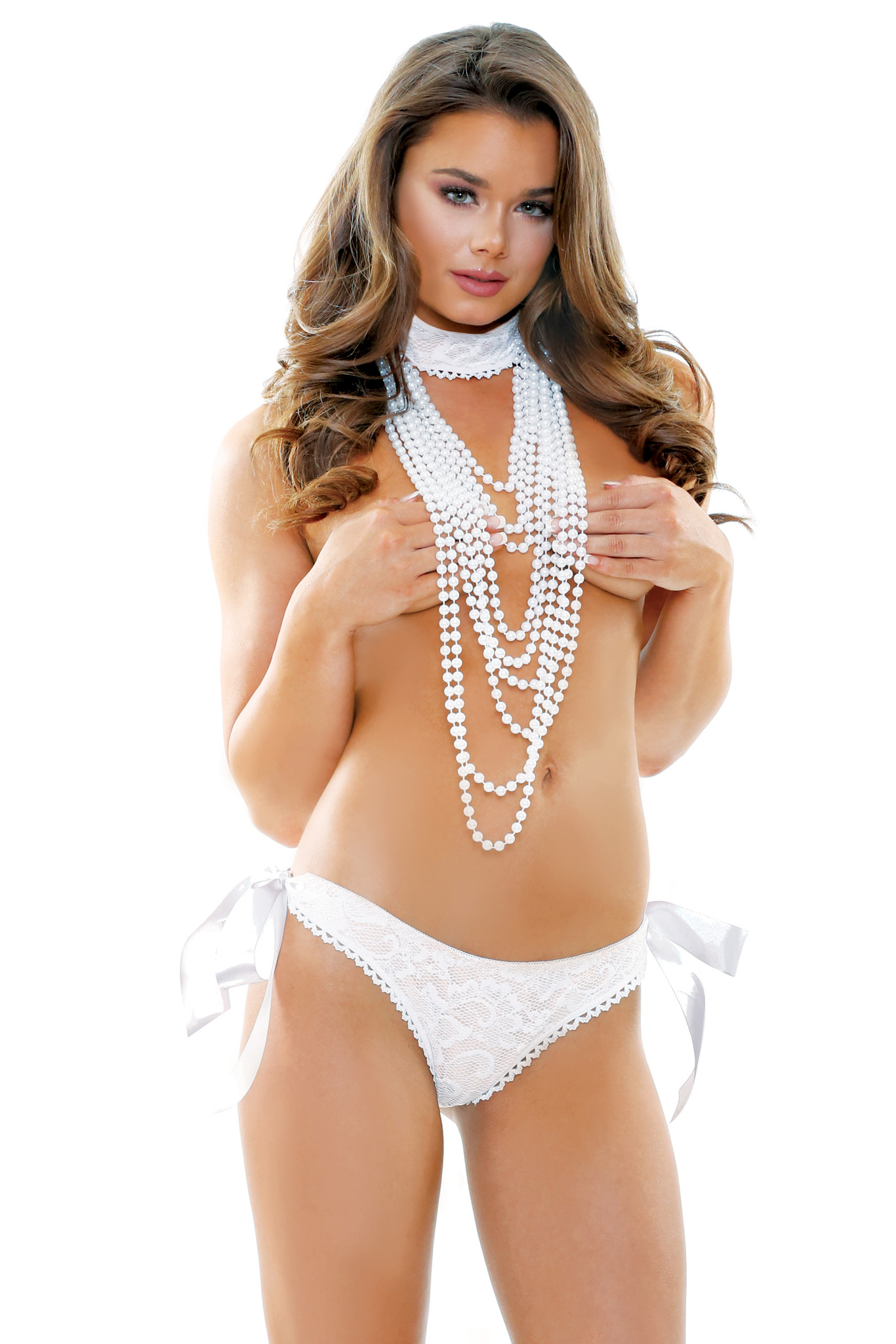 Bridal Trou-what??
The bridal trousseau is a tradition that dates back centuries. A trousseau is a chest. Traditionally families of the bride would fill this chest with items she would need when she started a new life with her husband. Back then you could find items such as nightgowns, bedding, tablecloths, pillows and lingerie. Families would usually hand make these items and place them in the chest for easy transport to the bride's new home. While hand made stuff is great I'm sure there was nothing inside as sexy as our White Pearl Choker and Panty Set!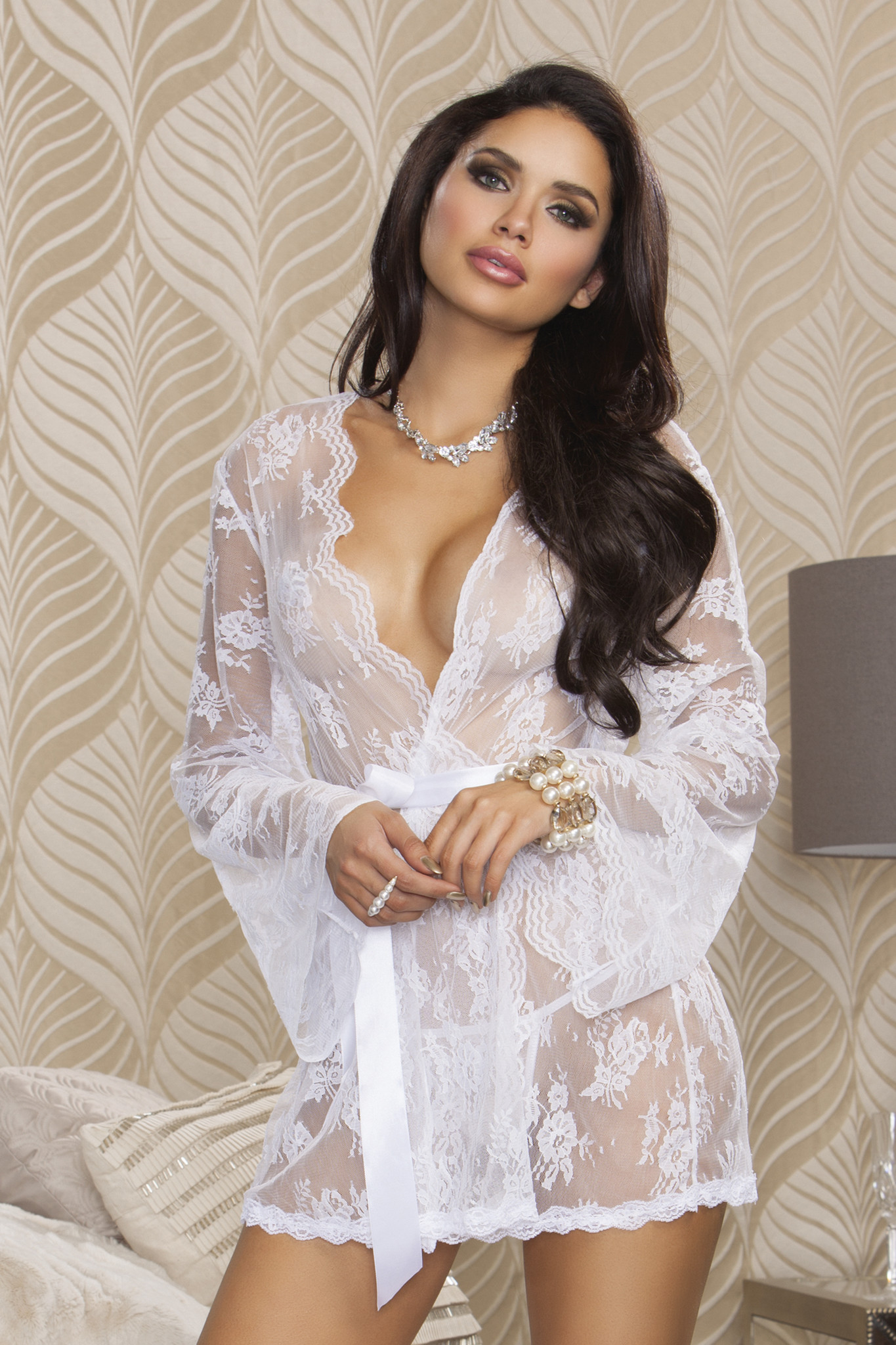 So what goes inside?
Today with things like wedding registry you'll have a lot of things for your new lives together. Which is what makes the bridal trousseau magical, it is just for the bride. So everything inside should be something for you! Your trousseau should include things like bralettes, teddies, and babydolls. Make sure your trousseau has things for special occasions as well as things that you will wear everyday. Fill it with lingerie that is comfortable. Fill it with staples like push up bras, matching panties, and a sexy robe like our Sheer Lace White Robe. Add in a few other things as well, some sexy shoes, and candles to make any movie night more romantic. Add in some of your boudoir photos as a little something for you and your soon-to-be hubby. This is your trousseau, fill it with whatever you want!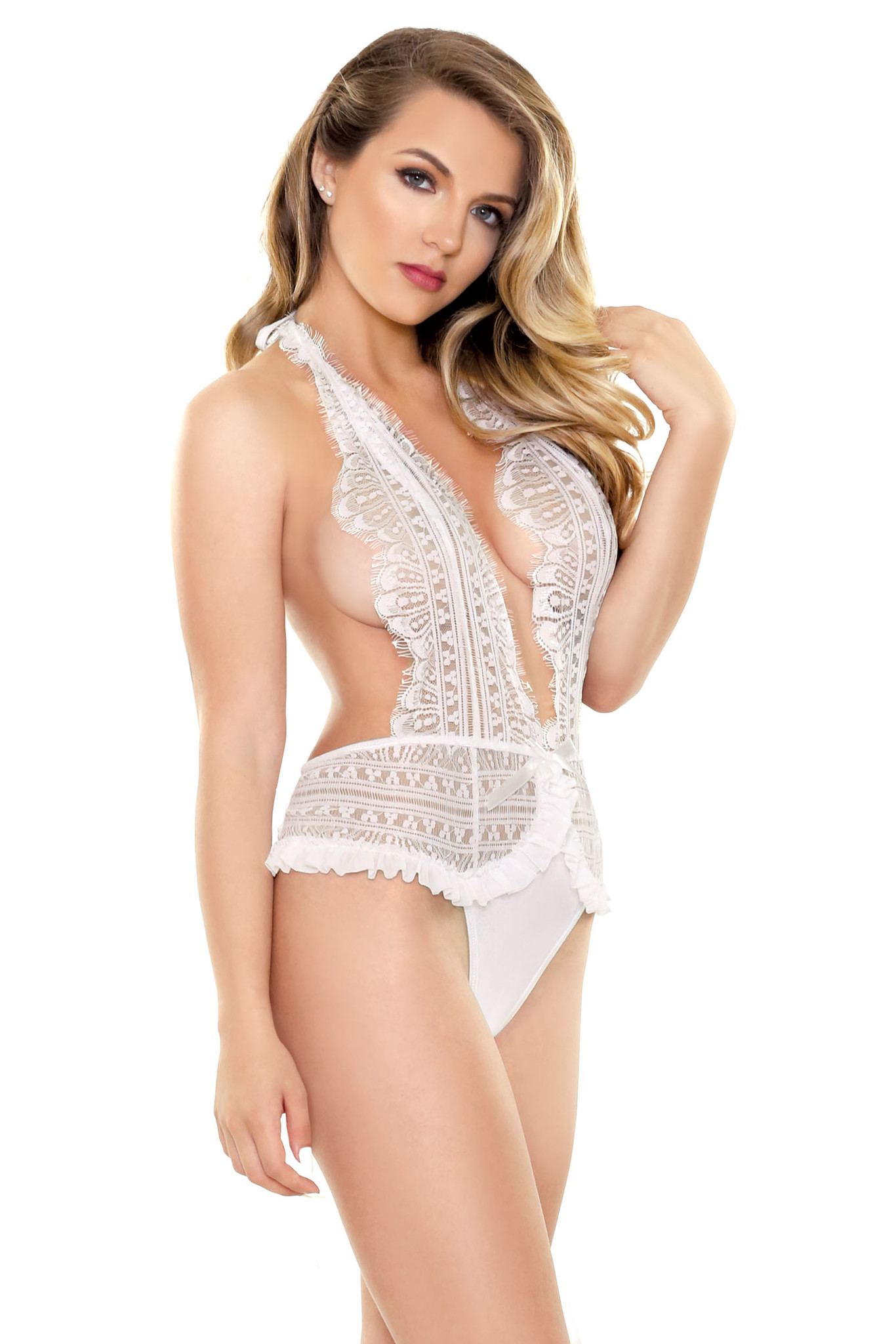 Never Stop Adding
Your trousseau isn't just something to put your pretties in for the wedding. It's your own personal treasure chest. You get out what you put it. Keep adding to it, update it when things get old, and try out a few new things every once in awhile, for instance our Emma Lace Halter Teddy. As life gets hectic, and it will, you will be able to turn to your trousseau when you're in need of something sexy.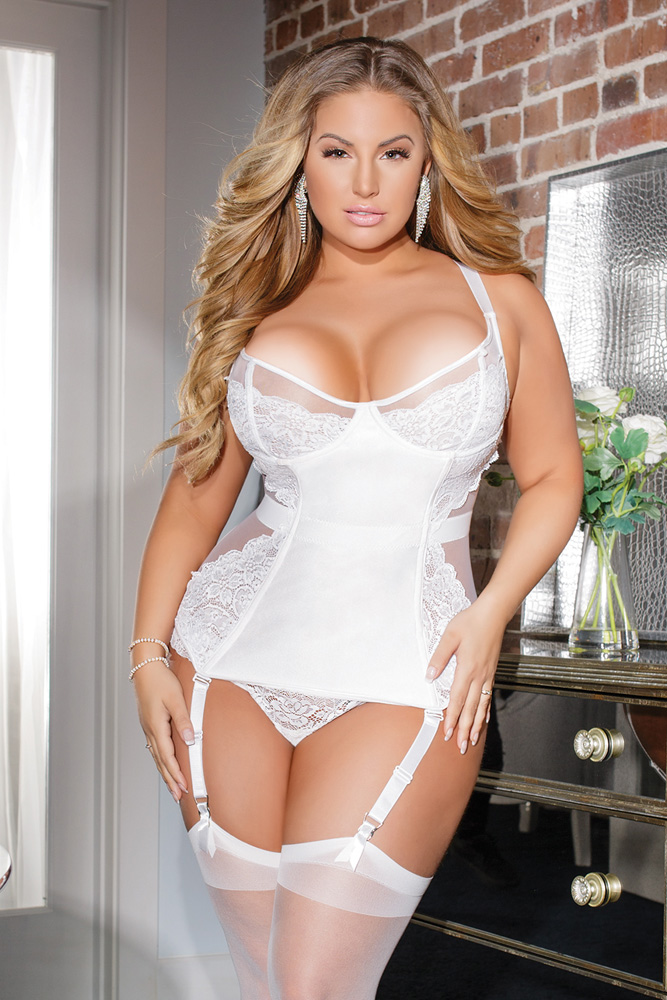 Let us help you!
At ANGIE DAVIS we have all sorts of stuff you could put in your trousseau like this super sexy Bridal Bustier. We have Everything from luxury lingerie to jewelry to shoes. We have it all! We also sell plus size lingerie and we have bridal registry! So come in and see us and lets fill your trousseau together!
What will you put in your trousseau?
Let us know in the comments!
ANGIE DAVIS is a lingerie boutique & boudoir studio in Conway, Arkansas. Shop our website or come into the store and let us help you find the perfect piece of lingerie, your new favorite shoes, some gorgeous jewelry or the perfect fitting bra. We also offer bridal registry & lingerie parties!
1131 Front St. Conway, AR 72032 - 501-450-4886 - [email protected]