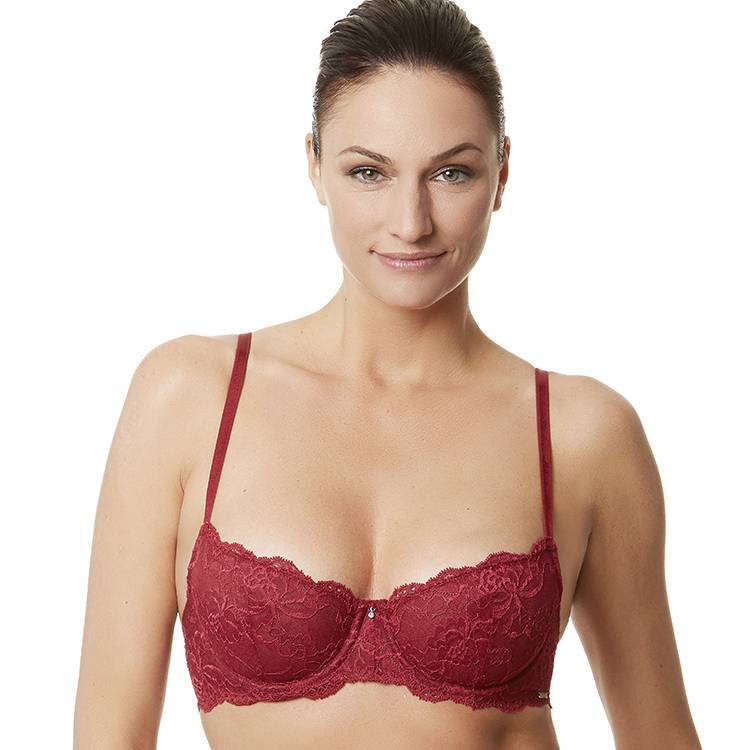 It's that time of year again, school's back in session. For some of you, you've already dropped the kids off at their school and done all of your back to school shopping. For others (such as myself) you're starting school back this week, and you haven't bought a single thing. You've been patiently awaiting for those items to go on sale because school is really, really expensive. I see right through those 'back to school sale' signs too. Notebooks for $3 are you kidding me? I will pay $1 for a notebook, and only $1. If you've been pressed for cash with all these books and backpacks you have to buy, I have good news. Our lingerie is on sale! Now I know this won't be on your school shopping list. However, it should be! You get new clothes for school don't you? Isn't lingerie clothes? Super duper important clothes, that should fit you correctly and not irritate you all day. You don't want to be distracted by loose straps or too tight bras while you're in class do you? I didn't think so. So check out our sale!
Bras
Our Flirt Demi Bras are on sale for only $33.37! These bras are some of our most comfortable bras. They offer a supportive underwire, with a non-padded, all lace finish that is super comfy! We have these in all kinds of summer and fall colors for whatever your mood or style!
Sleepwear
This sexy Montelle Silky Chemise is double lined at the bust for a comfortable and supportive fit! The adjustable straps and sexy v-neck design will be your favorite sleepwear in no time. Hurry though, after they're gone they're gone. All colors except black are leaving our store forever, hopefully to happy homes!
Fantasy Lingerie
Check this out ladies! Our Rita Bustier & Panty is on sale! This seductive bustier is perfect for the upcoming fall season. Of course it is sexy enough to be worn during all seasons! This lingerie features molded push-up cups and soft sexy lace. Don't forget to finish the look with a few of our thigh highs.
Shoes!
Our Floral Print Pumps are on sale for $5.95!!! How awesome is that?! Go back to school (or work) in style with these super cute pumps! We have these as well as a few other styles for sale so hurry and click over to the website to check it out. They won't last long!
Jewelry
ALL of our jewelry is 25% off right now! You could rock some parties (or your very own bedroom) with one of these sparkly Rhinestone Cat Eye Fringe Masks! These masks are so fun to wear! If you don't believe me click here to see how much fun they are. If masks aren't you style we have LOTS more jewelry. Like these super cute Arkansas Bracelets and this sexy Body Jewelry Camisole! Hurry this sale ends Saturday 26th.
Earth Luxe
Weather you're going back to school, have kids going back to school, or if the school season does not affect you in the slightest, you're going to want some of our Earth Luxe products. We have lots of different items to choose from such as our Diffuser Oil and Herbal Tea to help with relaxation after a long day. Or one of our Earth Luxe Candles to light during a bubble bath or when hubby gets home.
Our sale items will not last long, click over to our website to get your favorite items while they last. If you are going back to school, or your kids are, have a safe and happy semester! Good luck with all the homework!
Do you love or hate back to school shopping?
Let us know in the comments for a chance to win a $25 gift card!
Winner drawn monthly!
FOLLOW US ON INSTAGRAM @angiedavislingerieboudoir
ANGIE DAVIS is a lingerie boutique & boudoir studio in Conway, Arkansas. Shop our website or come into the store and let us help you find the perfect piece of lingerie, your new favorite shoes, some gorgeous jewelry or the perfect fitting bra. We also offer bridal registry & lingerie parties!
1131 Front St. Conway, AR 72032 - 501-450-4886 - [email protected]ANGIEDAVISBoudoir.com