Posted on
By Mika Coddington & Angie Davis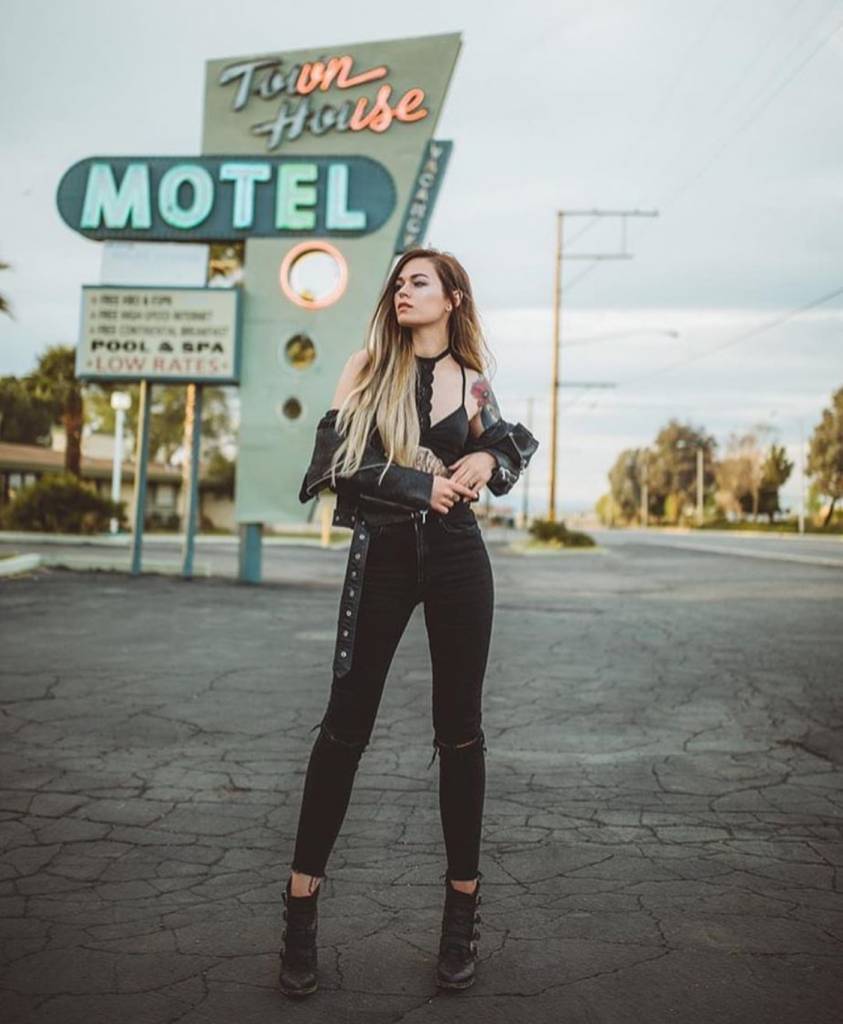 Hey everybody! We have some new Cosabella goodies! We hope you like these as much as we do! Come in the store or shop online at www.angiedavisboudoir.com, and as always we ship internationally! Enjoy!
This gorgeous barrette & panty is hand crafted in Italy by Cosabella. Cosabella is our best selling lingerie in our store. This bralette and panty is very flattering to your body, and will complementing every one of your curves with it's form fitting shape. The material is so soft you will never want to take them off! Decorative lace gathers just underneath the cup of the bralette, hugging against your ribs giving more appeal to your figure. More lace gathers from mid-bralette up to a choker that caresses your neck. This gives attention to your neck and collar bones, attention that might not get received with any ordinary bralette. The panties also compliment your figure with straps that cling to your hips and with it's bikini fit shape, it wraps around you like a glove. It gives a sexy, yet elegant appearance and it is the perfect addition to your lingerie collection. This comfortable bralette and panty set comes in sizes petite to XL.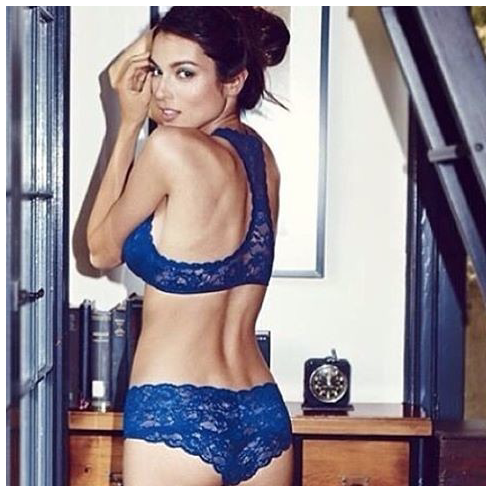 Cosabella Racerback Bralette & Hottie Lace Hotpants are a must for every lingerie drawer. These bralettes and panties are very comfortable, yet durable so they will last a long time! You need to have at least one Cosabella bralette! You'll fall in love with them! We have a large selection of colors to choose from & new colors arriving all the time! The lace panties comes in sizes small to large. Bralette comes in sizes small to extra large.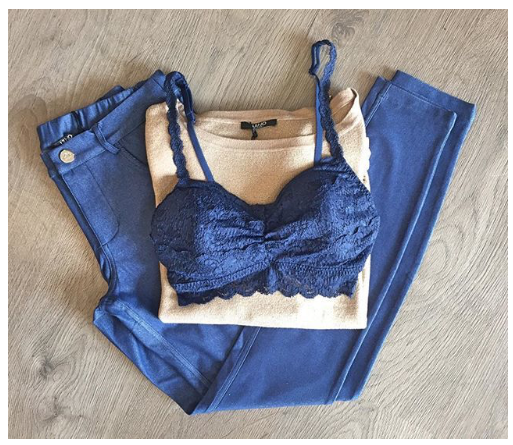 The Cosabella Padded Soft Bralette gives the perfect amount of support, it is the most comfortable bra you'll ever wear! It is absolutely gorgeous too! This is our best selling bralette since it gives a lot of support that most bralettes don't give. So if you need or want support then this is the bralette for you! This bra comes in sizes small to extra large.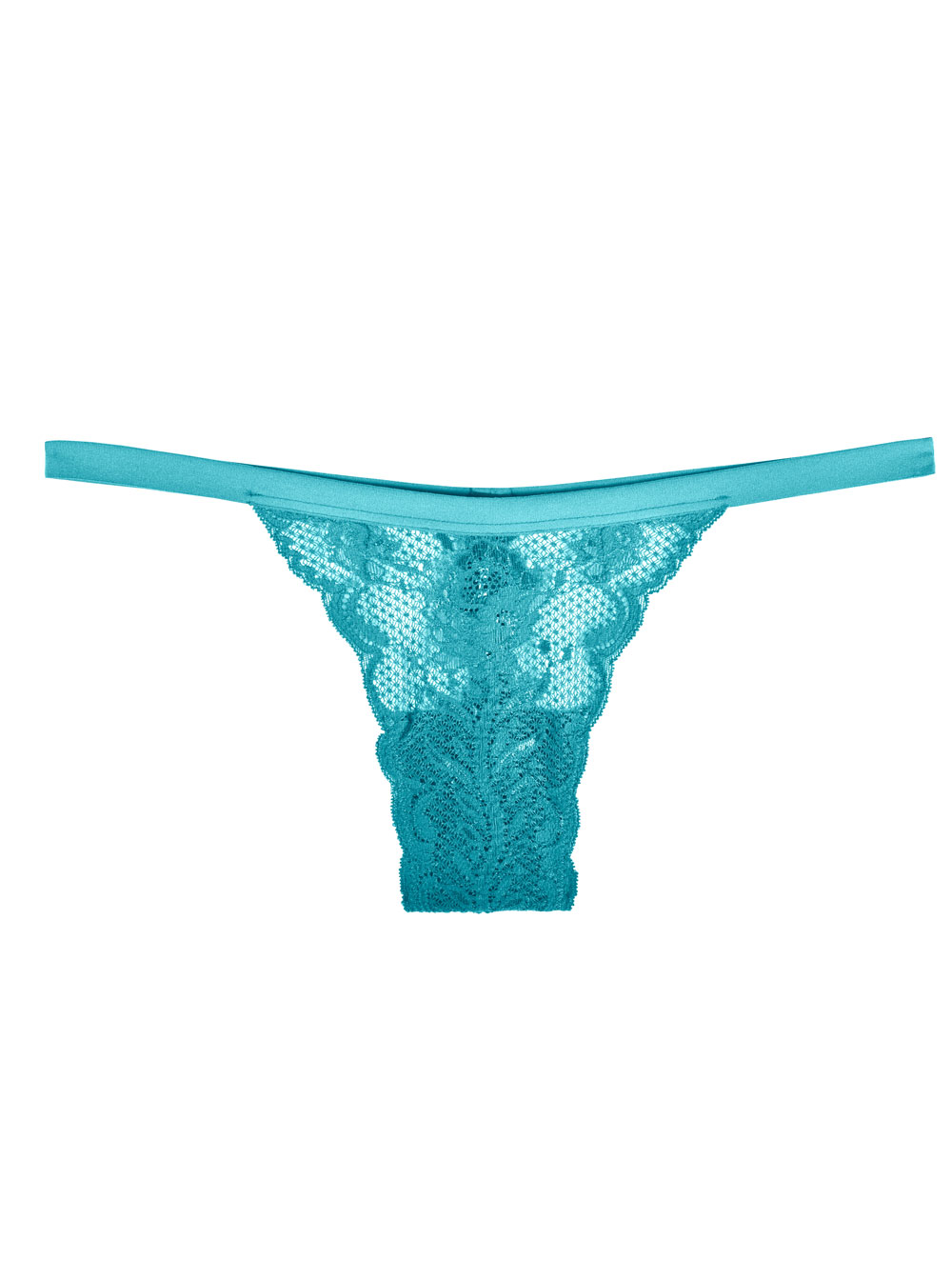 Cosabella makes some of the most flirty thongs. This is just one of the many colors they have! They come in one size fits most (0-10).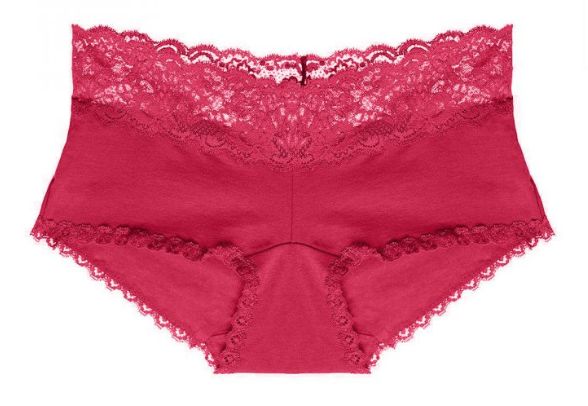 Our Cosabella Cheeky Extended Hotpant is one of our most comfortable & pretty plus size panties made by Cosabella. These are most comfortable panties we have! Best of all they come in all different colors! We carry the extended hotpant panties in sizes 12-22!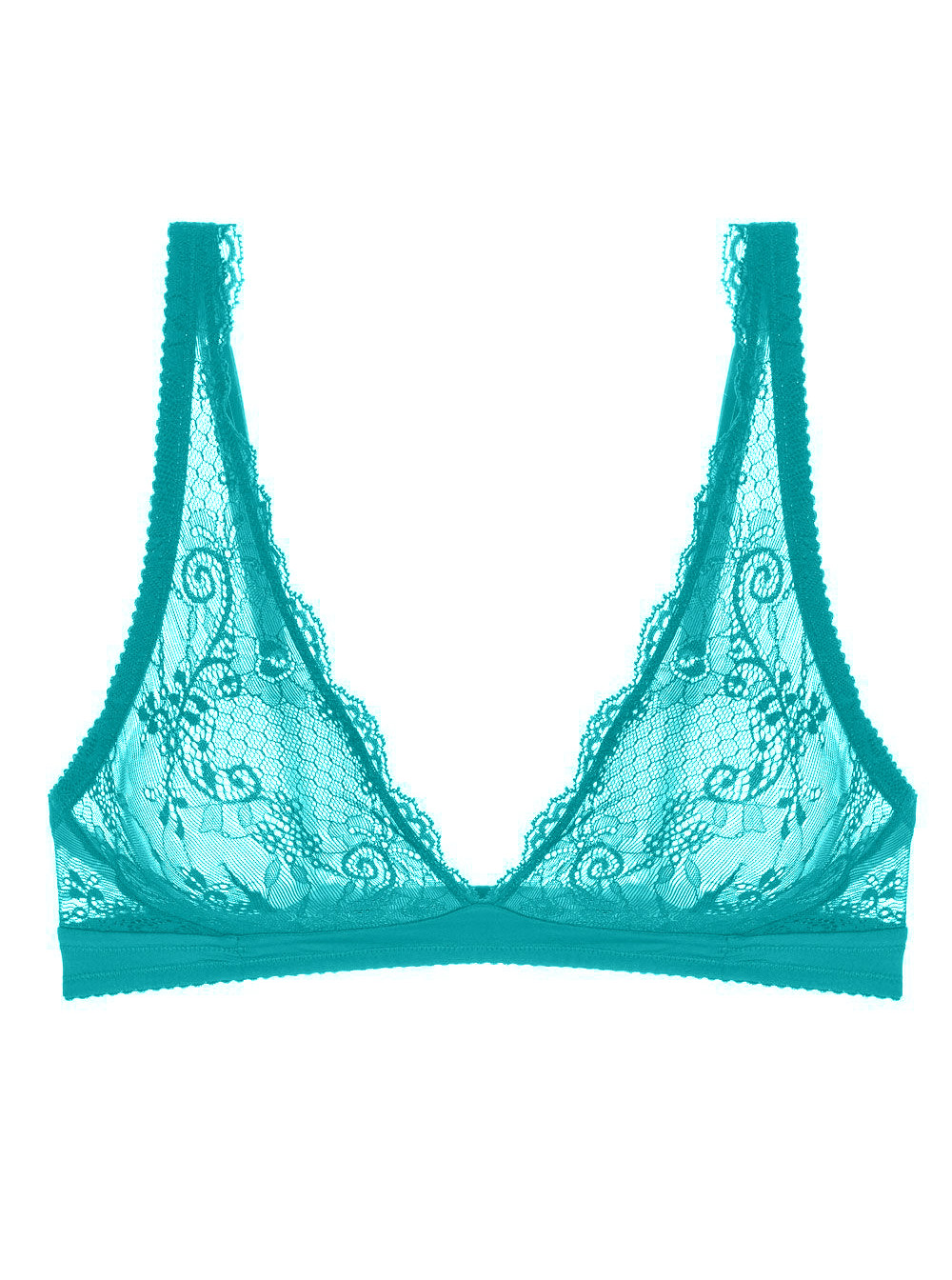 The Trenta Bralette by Cosabella is one of our newest bralette designs. These gorgeous bralettes & matching panties are so comfortable. They are perfect for day to day wear and they make you feel beautiful! This lovely bralette comes in sizes petite to extra large.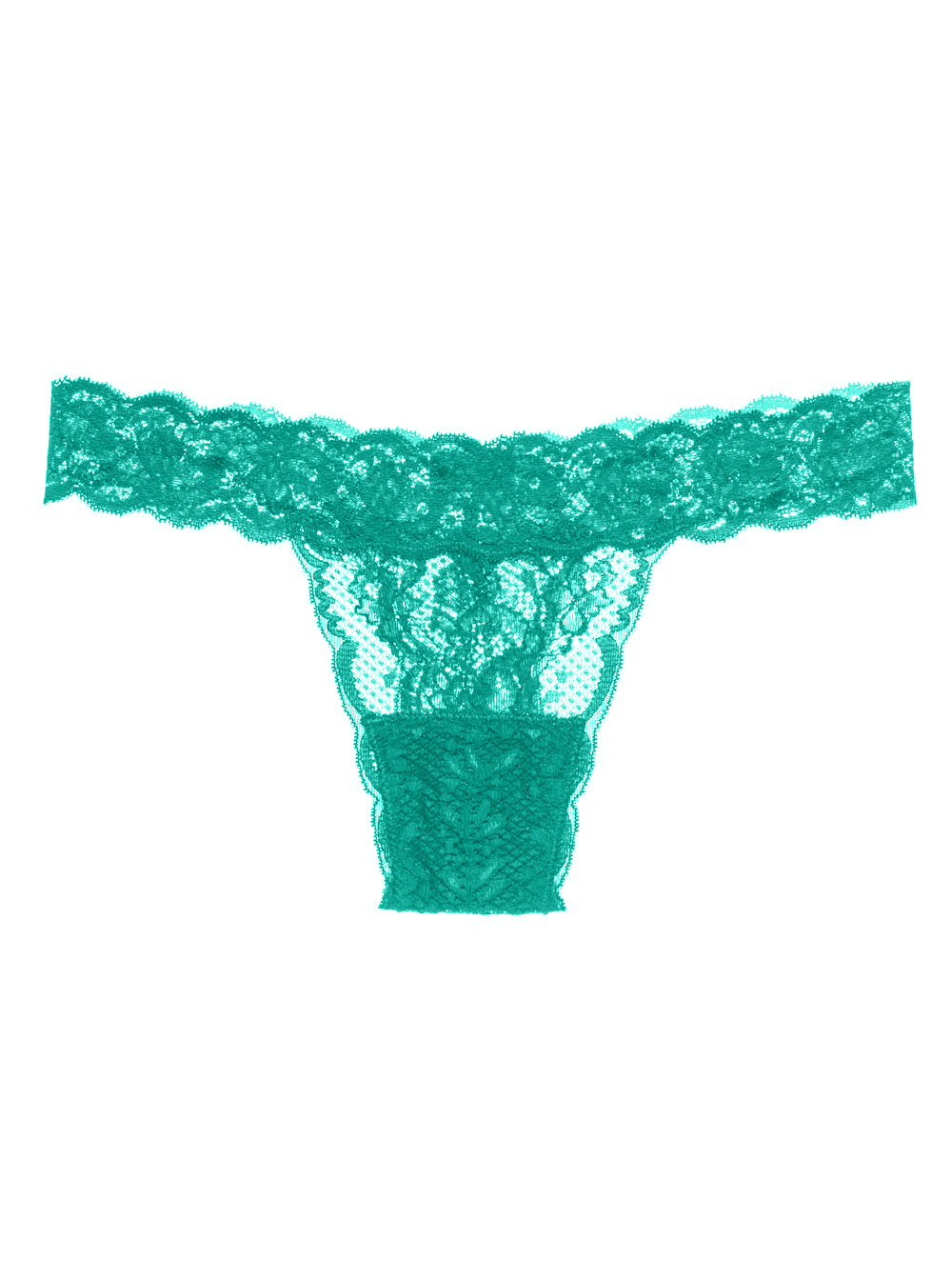 Our new Cozie Thong by Cosabella is the loveliest thong you will find. Made of soft lace & handcrafted in Italy. You can never go wrong with all lace thongs! Super sexy, super soft, and super comfortable. No one ever feels disappointed with these! These cute panties come in sizes petite to extra large.
Cosabella makes some of the most vibrant bras and panties. With just about every color in the rainbow, they make for some fun underwear. These are just some examples of the beautiful colors they make. Their bra and panties are great for everyday wear or for special occasions. Cosabella garments feature intricate lace with every set made different from the last. This means your not getting the same lace every time you buy from them. Whether its a different color or design, they are all unique. Cosabella is also made in Italy! The Italians are doing something right because they make the softest material you'll ever feel. And it is also awesome to walk around with some Italian lace on. You're sure to feel sexy and beautiful in Cosabella.
ANGIE DAVIS is the only store in Arkansas to carry Cosabella, so come in or order online! You have to have some of these pretties! Every woman needs some SEXY lingerie! Angie Davis ships world wide so if you live in Arkansas, another state or Across the world in Shanghai, China then you need to check us out! We'll take great care of you and help you find the perfect lingerie!
I hope you loved reading my blog post and learning about Cosabella and seeing some of the lovely products we have! Click on any of the images above for pricing and ordering info. We hope to see you in the store soon!
ANGIE DAVIS is a lingerie boutique & boudoir studio in Conway, Arkansas. Shop our website or come into the store and let us help you find the perfect piece of lingerie, your new favorite shoes, some gorgeous jewelry or the perfect fitting bra. We also offer bridal registry & lingerie parties!
1131 Front St. Conway, AR 72032 - 501-450-4886 - [email protected]