That time of year has rolled around again. Swimsuit and beach season! As school gets close to an end, and the earth starts to get a little warmer, everyone is starting to get beach fever. Soon the sunglasses will start getting harder to resist at the end of the check out isle and swimwear will line the front isles of every store. Reminding us all that we should be on the beach instead of at work. The ocean lapping up against the sand, margarita in hand, just sounds so much nicer than sitting in the office all day. All you need to make this beach trip a reality is a few days off and a brand new swimsuit! Recently our store just got in several NEW swimwear items. We'd be more than happy to help you find one that makes you feel like the beach babe you are!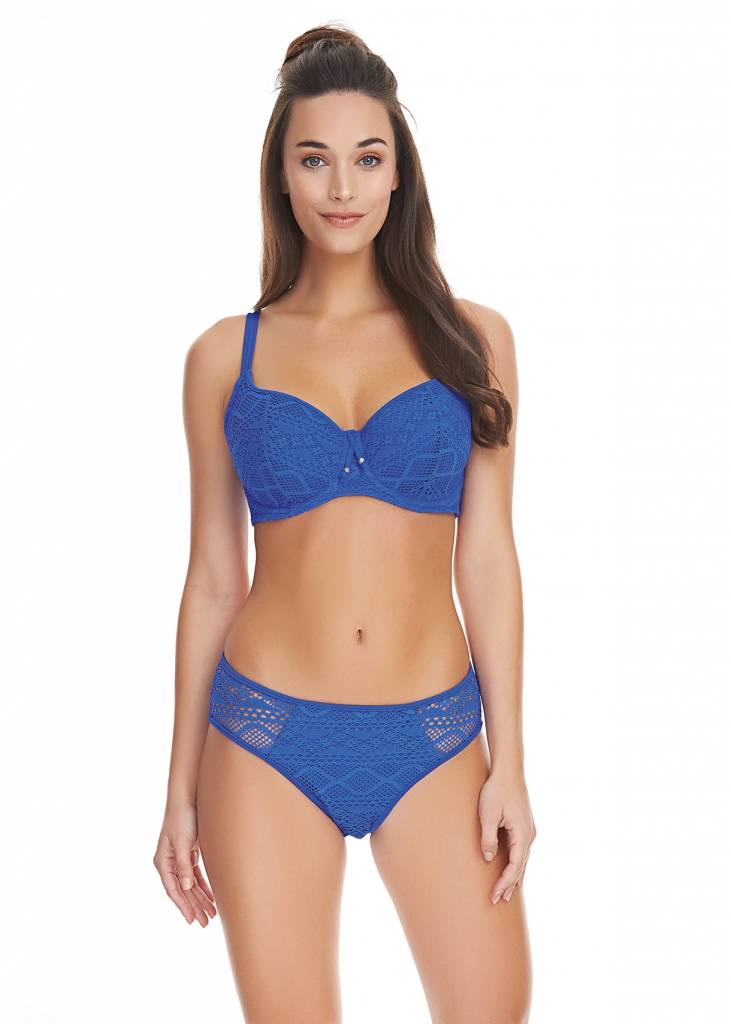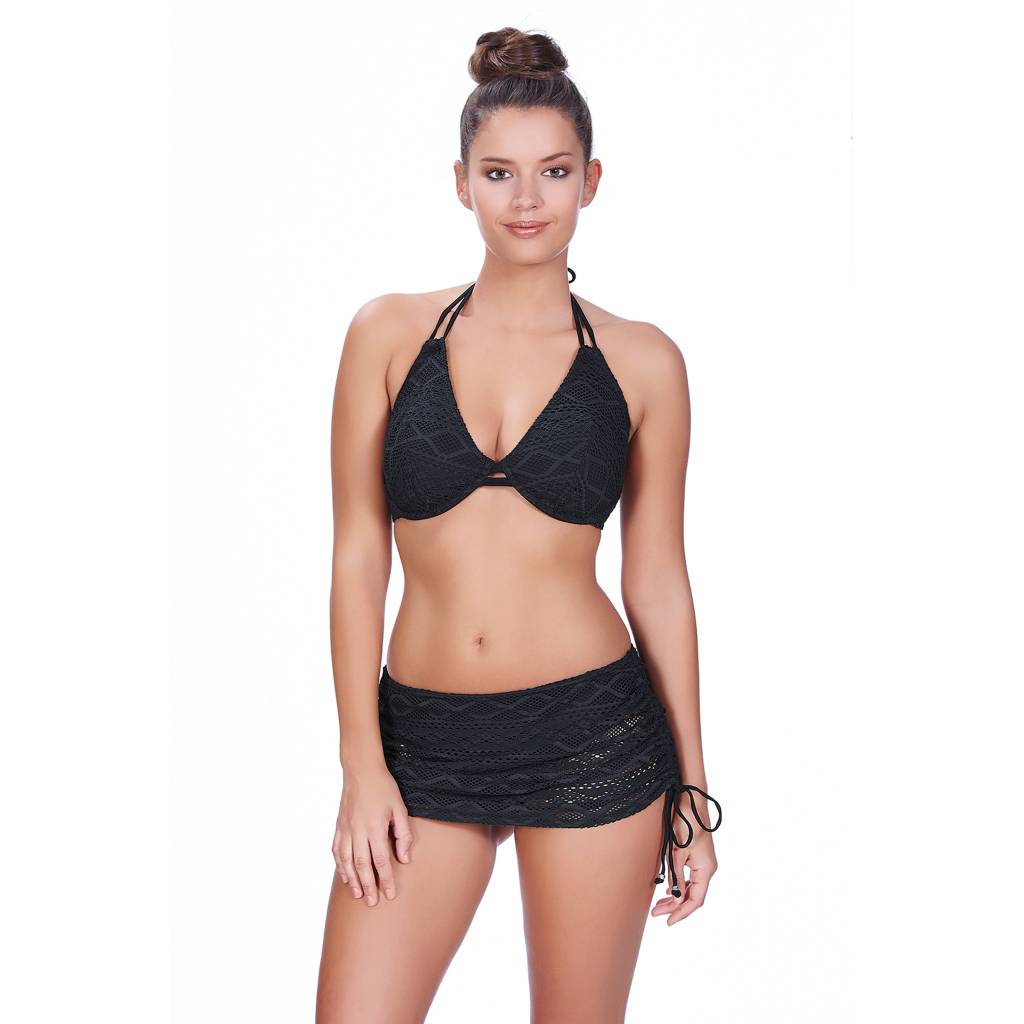 Freya Sundance Bikini
This super cute Sundance Bikini from Freya features soft foam cups and side boning for added support. Along with a back closure for stay in place structure and stability (available in sizes up to I). This matching Freya Sundance Skirted Bottom is designed with a crochet overlay and features ruched side ties for coverage and style. Available in three colors.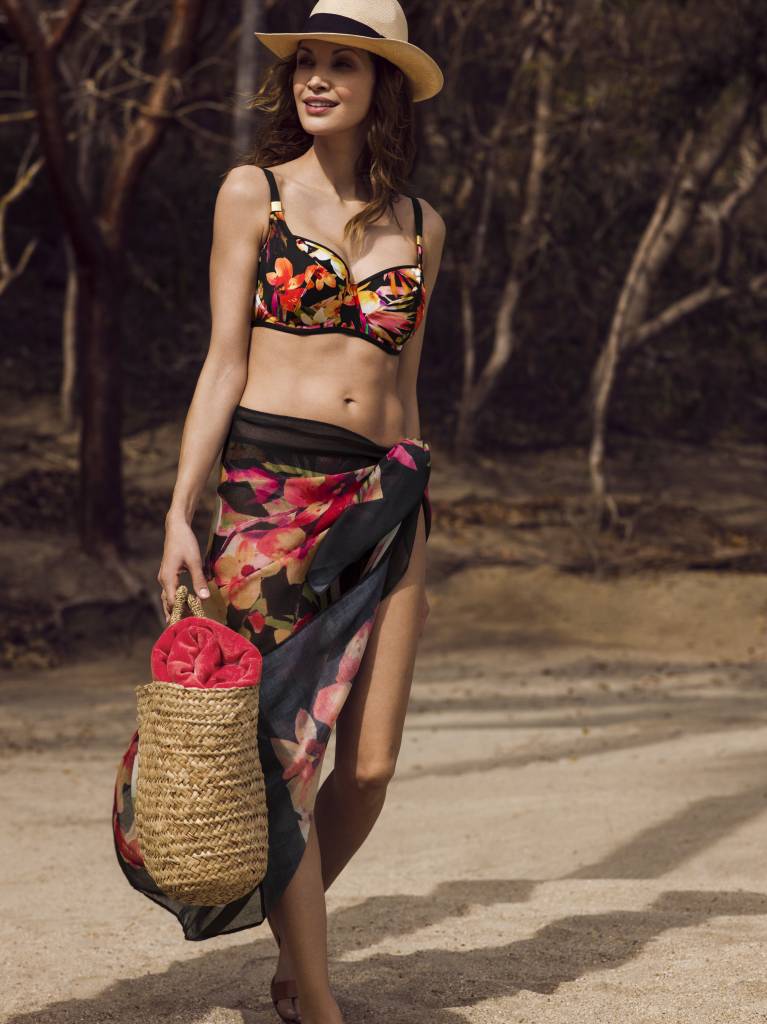 Fantasie Ko Phi Phi Bikini 
This NEW Ko Phi Phi Bikini Top from Fantasie has quickly become a customer favorite. The T-shirt style top is designed with lightly foamed cups for support and comfort. The central panel is tall and arched for high belly support, and the satin trim  won't heat even after long sun exposure. Available in sizes up to I. Make sure to be the most stylish babe at the beach when you pair this top with the matching bottoms and this super cute Pareo wrap!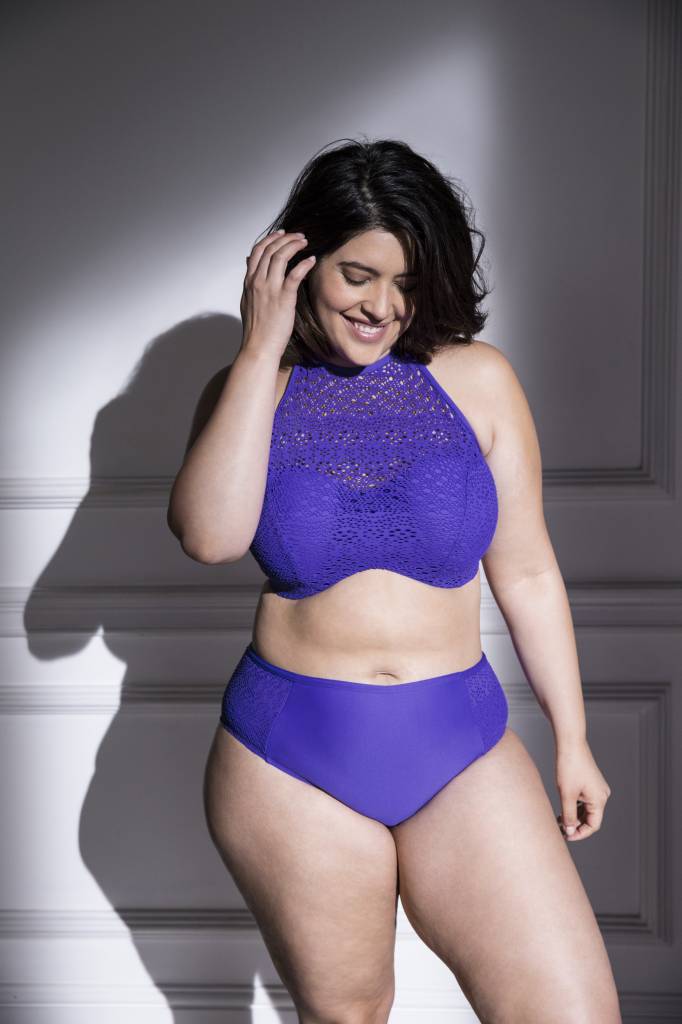 Elomi Indie High Neck Bikini
This stylish high neck Indie Bikini from Elomi features a trendy sheer overlay that has a crochet style texture. This top includes tall sides and elastic lining so that it stays in place. The tall sides along with the flexible side boning and butterfly closure will make sure this top doesn't fly away with the waves (like my sunglasses on our last beach trip, R.I.P my reflective Ray Bans…) Don't lose your top! Get this stylish Elomi HIgh Neck Bikini today! Sizes up to I. Make sure to grab the matching Elomi Indie Crochet Mid Ride Bottoms, sizes up to 22!



Fantasie Ottawa Full Cup Bikini
I currently own five swimsuits, of those five, three are black. We've seen the studies over and over again, black makes people look more sophisticated, slimmer and some would even say smarter. This black Ottawa Bikini from Fantasie features covered elastic and wide adjustable straps for the most comfortable fit. Get your own little black bikini today in our store! Available in sizes up to H. Make sure to pair with the matching bottoms for a polished look, sizes up to XXL!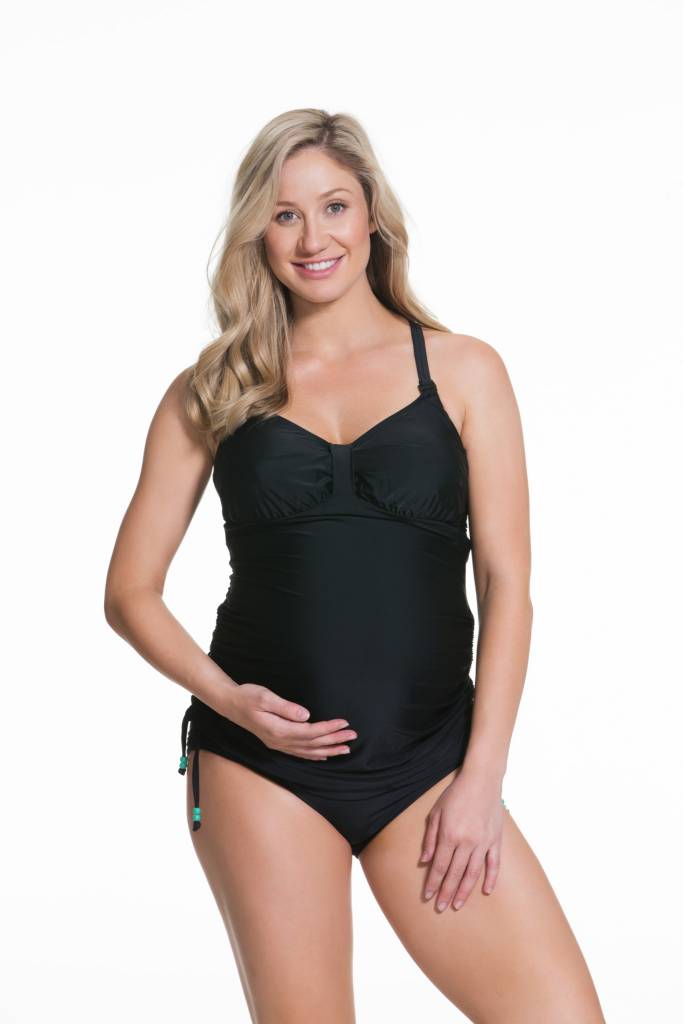 Cake Shake Swimsuit
Are you expecting this summer? No problem! We have swimwear for you too! This tankini style Shake Swimsuit from Cake is designed with removable foam cups, and supportive racerback straps. This top also includes supportive side slings and drop-down swimwear clips. Available in sizes up to XL!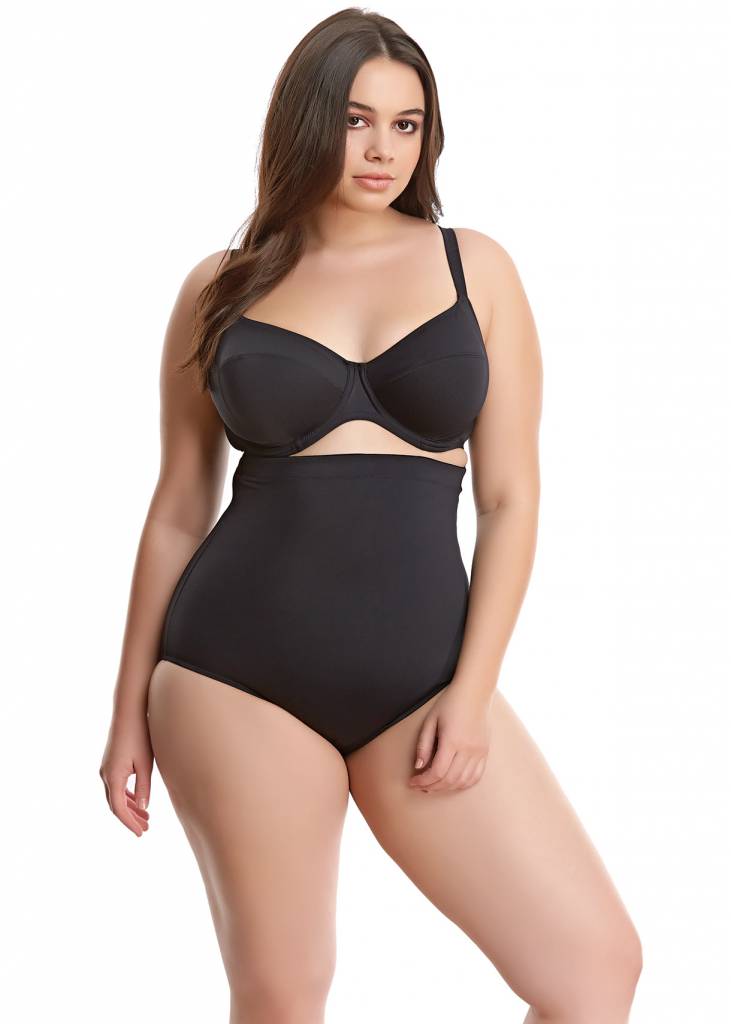 Elomi Plus Size High Waist Shaping Bikini Bottom
Get waisted this summer, with this magic High Waist Shaping Bikini Bottom for Elomi! This sexy bikini bottom features a silicone waistband and a front panel shaping design for a seamless look. These cute bottoms will accentuate the curves you love and hide the ones you don't. Get your today! Sizes up to 22!
Freya Sundance High Neck Cutout Bikini
How adorable is this Sundance High Neck Bikini from Freya?! Blue is one of my favorite summer colors, and I adore this geometric print. This swimsuit is made with underwire cups with foam padding for support and comfort. This suit includes a sexy back cut out and halter ties for an adjustable fit. The fully lined swimwear also includes modest rear coverage, which is very important in swimwear. This Sundance suit is available in cup sizes up to H. Make sure to grab the matching Freya Sundance Crossover Dress to be the fashionable babe at the beach.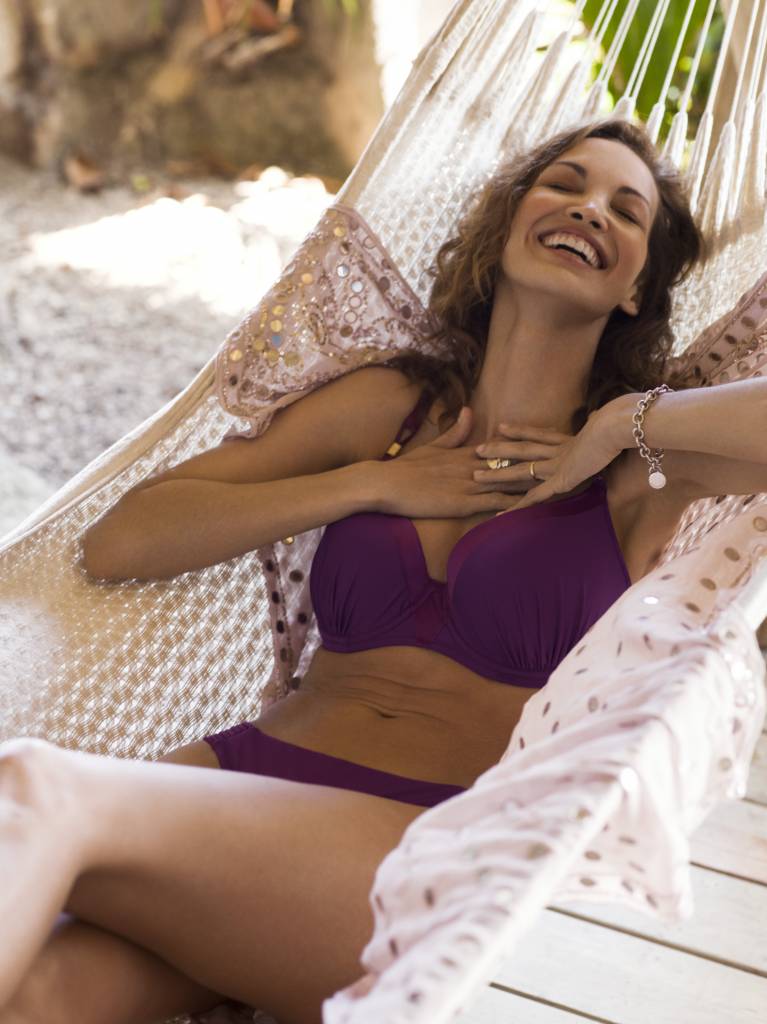 Fantasie Rio Bueno Bikini 
Blue is only one of my favorite summer colors along with neon orange and light pastel pink. My all time favorite color though, is purple! Making my favorite swimsuit a dead tie between this adorable Fantasie Rio Bueno Bikini and the above Freya Sundance Cutout Bikini. This Rio Bueno Bikini is designed with lightly padded cups for comfort and satin cup overlay for style. Available in sizes up to I! Make sure to grab the matching bottoms as well! Sizes up to XXL. 

We would love to see you all sporting our NEW swimwear at the beach this summer! To view our full swimwear collection click here. We would never complain about online orders, however we do recommend that you come see us in store to try on your brand new bikini before heading to your vacation destination. This way you can ensure the perfect fit! If we don't have anything that fits you in stock we will be more than happy to order something that will fit you perfectly and make you feel amazing. So come see us today and let us help you become a beach babe!
Which of these swimsuits will you be sporting to your favorite vacation spot this summer?
Let us know in the comments for a chance to win a &25 gift card!
Winner drawn monthly.  
Do you think we're the best?
We've been nominated in several categories for Arkansas Life's Best of the Best 2018 awards! If you think we're the best we would love for you to vote for us today! 
FOLLOW US ON INSTAGRAM @angiedavislingerie
FOLLOW US ON SNAPCHAT @Angiedavisphoto
 ANGIE DAVIS is a lingerie boutique & boudoir studio in Conway, Arkansas. Shop our website or come into the store and let us help you find the perfect piece of lingerie, your new favorite shoes, some gorgeous jewelry or the perfect fitting bra. We carry bras up to O, bralettes up to HH, nursing bras, lingerie up to 6X & much more! We also offer bridal registry & lingerie parties!
LADIES! JOIN OUR LADIES GROUP FOR MORE INFO!
GUYS! JOIN OUR MEN'S GROUP FOR MORE INFO! 
1131 Front St. Conway, AR 72032 - 501-450-4886 - [email protected]