Elomi is not only one of our best selling brands and customer favorites when it comes to bras. Elomi is one of my personal favorite brands. This company consistently provides quality plus size options for all women. Finding quality plus size bras and lingerie is not an easy task. Not only for customers, but also for vendors and providers. Not many companies produce quality plus size options, finding any bra above a double D is actually quite difficult. So when I find companies that produce comfortable, highly rated, quality, plus size options I make sure to stock the store with all of their best items. Elomi has some amazing items! They provide options that are not only comfortable but also cute and sexy!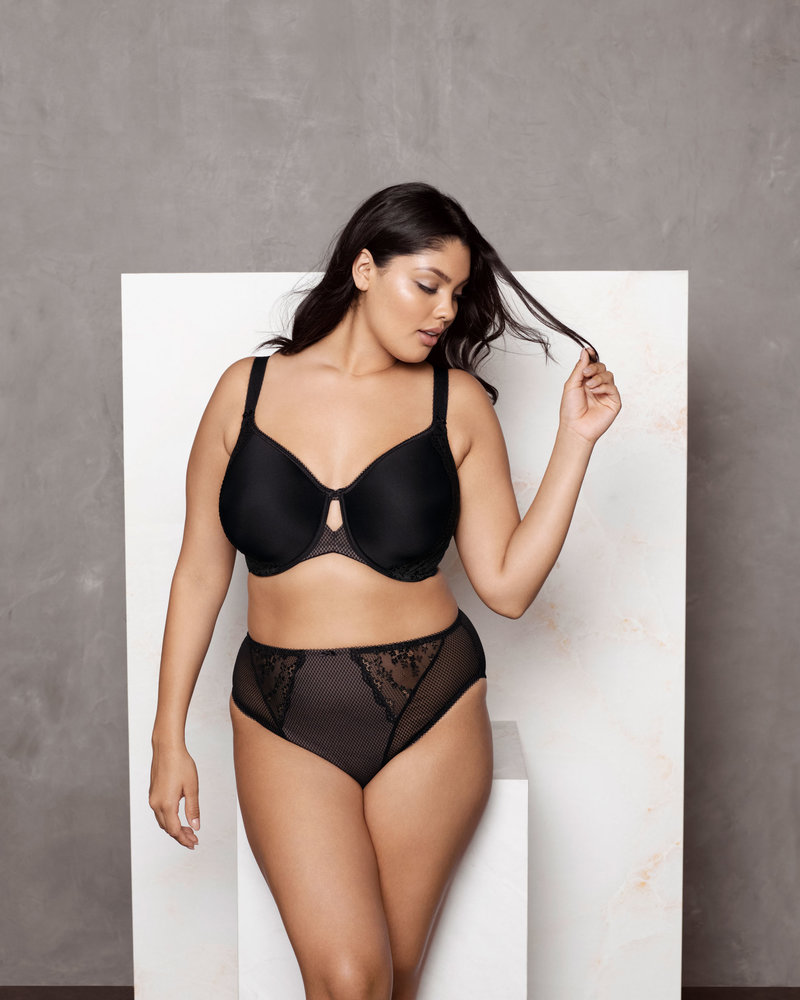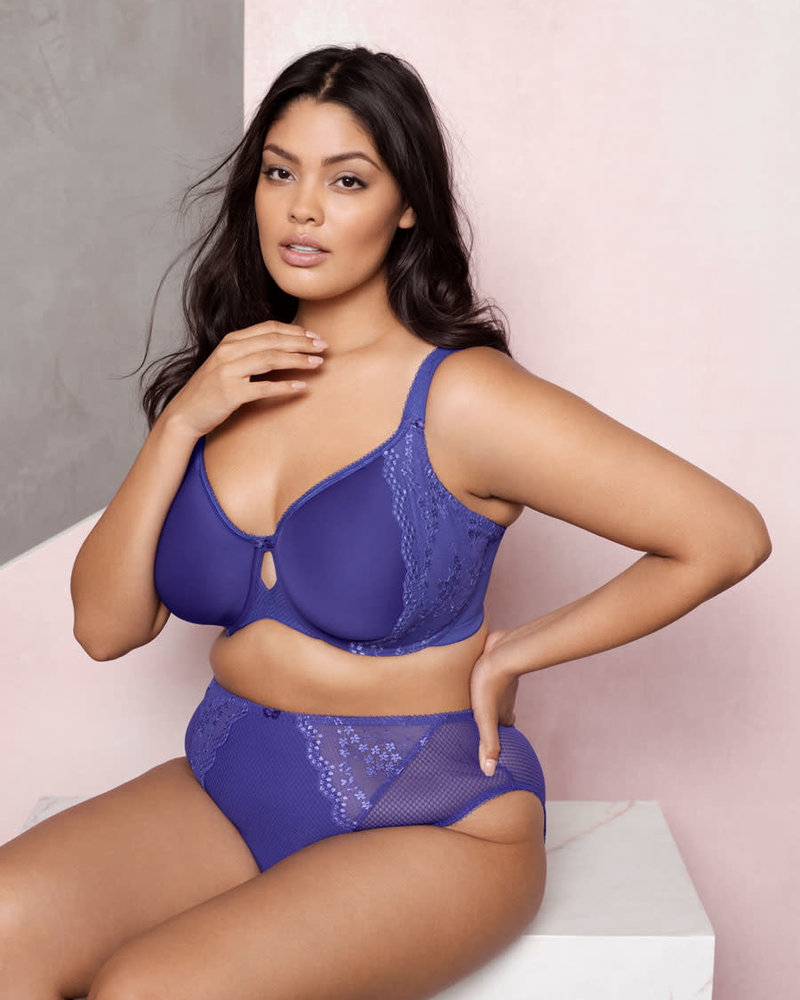 How adorable is Charley? Especially with those matching panties! The elegant Elomi Charley Underwire Spacer T-Shirt Bra gives you both form and function with light spacer foam padding and a side support panel, and graceful lace panels on the outer cups.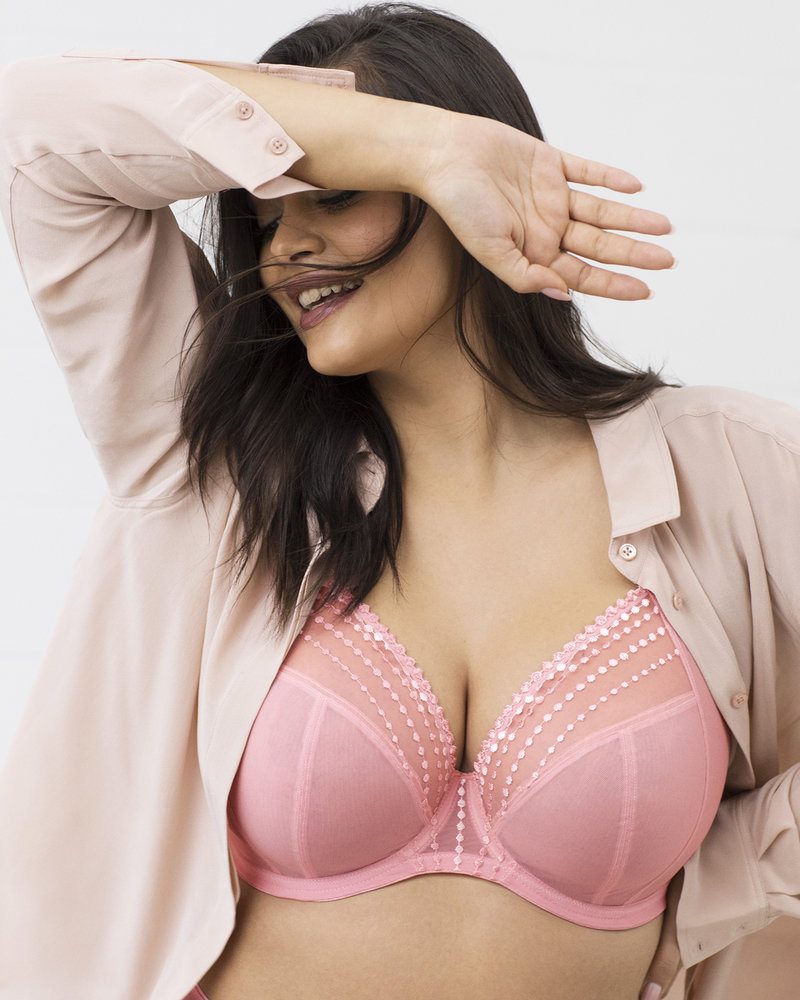 Matilda was designed with curvy women in mind and is why it is the best selling bra in our store. Made especially for women that are full-figured and full-busted. The multi-part, underwire bra is designed to support and lift the breasts for a round look. The tall sides and center panels, along with the wide set elastic straps, help keep the bra where it needs to be and provide a more personalized fit. Not to mention, it's super cute! I have this bra in lots of colors so be sure to click the image to see the full selection!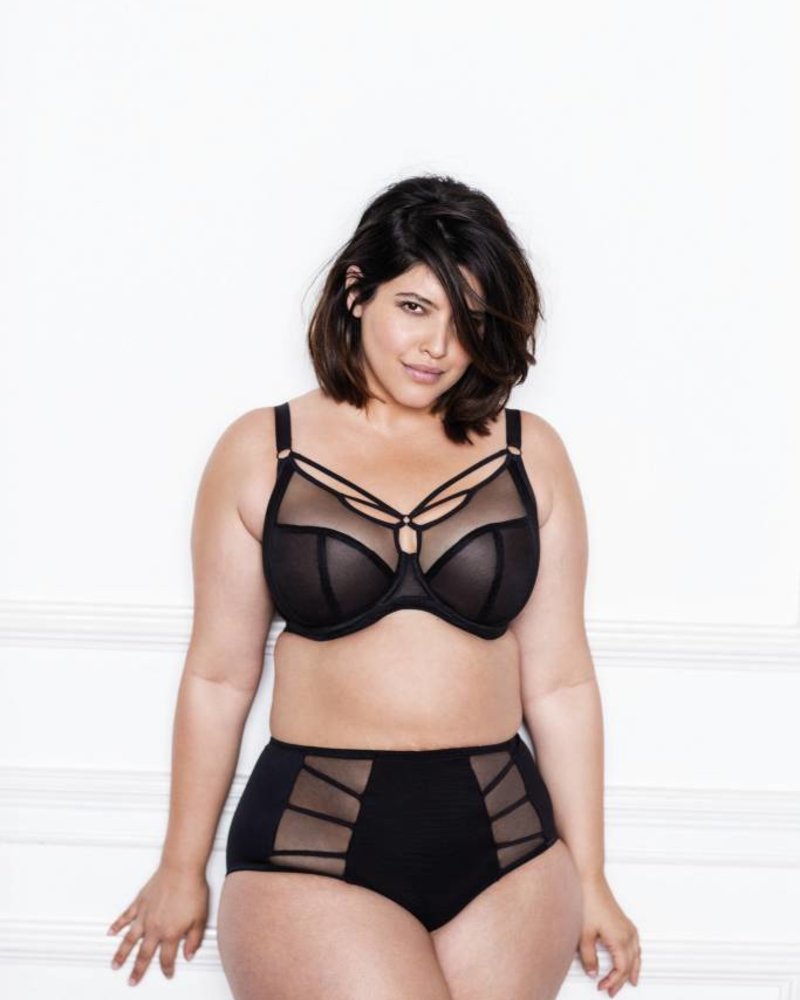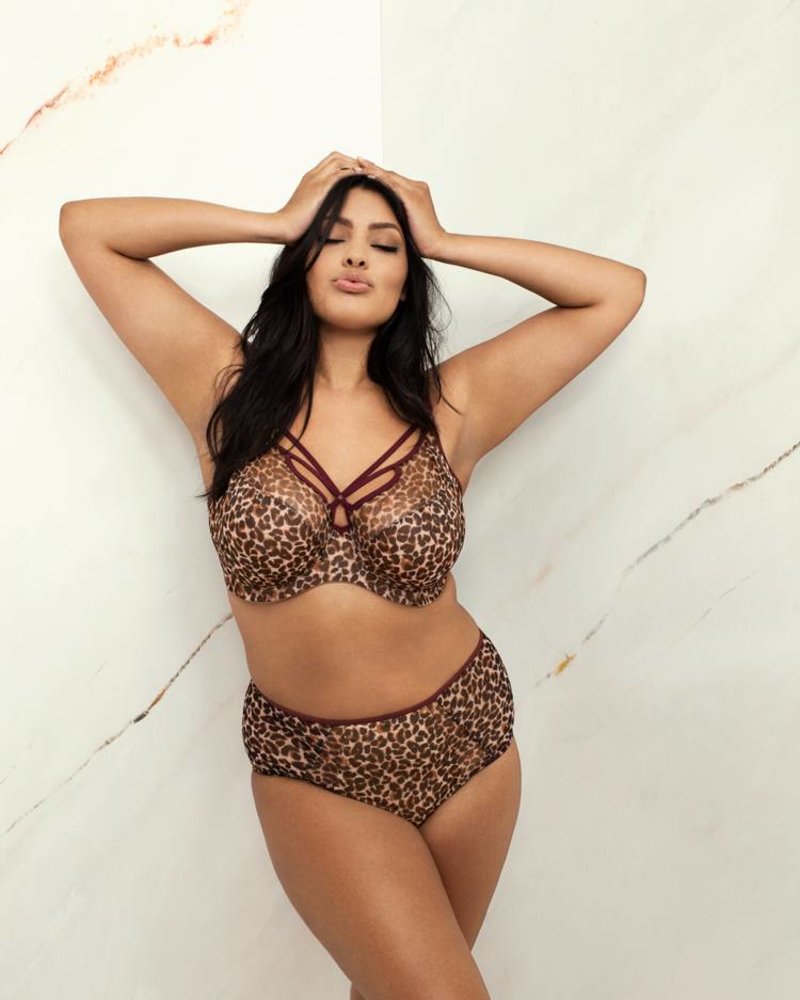 Sachi is one of our customer favorites and best sellers! Elomi made this bra from the same frame as Matilda and then added some strappy flair to it. Not only is this bra comfy and supportive, its also super sexy! The multi-part plunge bra is designed with underwire, but isn't padded. The underwire supports the breasts while the plunge neck line shows off some sexy cleavage. The angled vertical cups help lift the breasts and the cups are lined with non-stretch mesh. I have these in lots of different patterns and colors too, so click the image to see my full selection.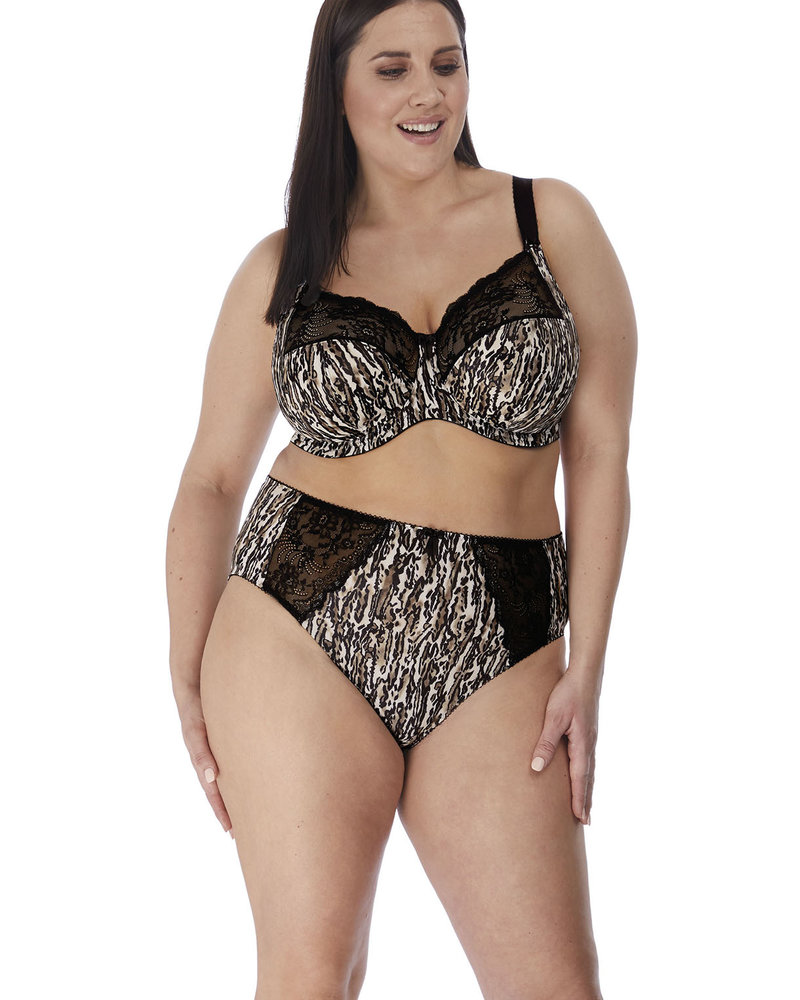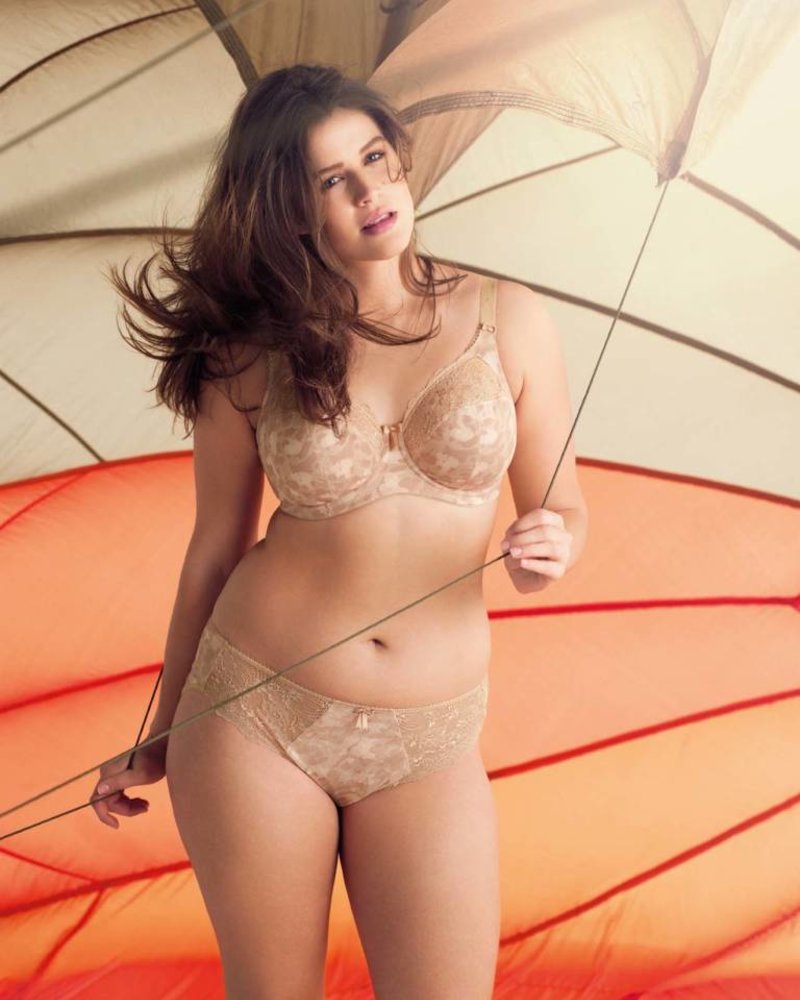 I LOVE Morgan. I ordered it in almost every design it comes in. You can dress this bra up with it's matching panties for a super cute look all day, or you can get this bra in a neutral color and wear it under sheer attire for work or social events. This bra is designed for women who are short or who have a short waist. The underwire and resilient stretch fabric help keep your girls up and where they need to be. While the super cute patterns are designed to make you smile every time you look in the mirror.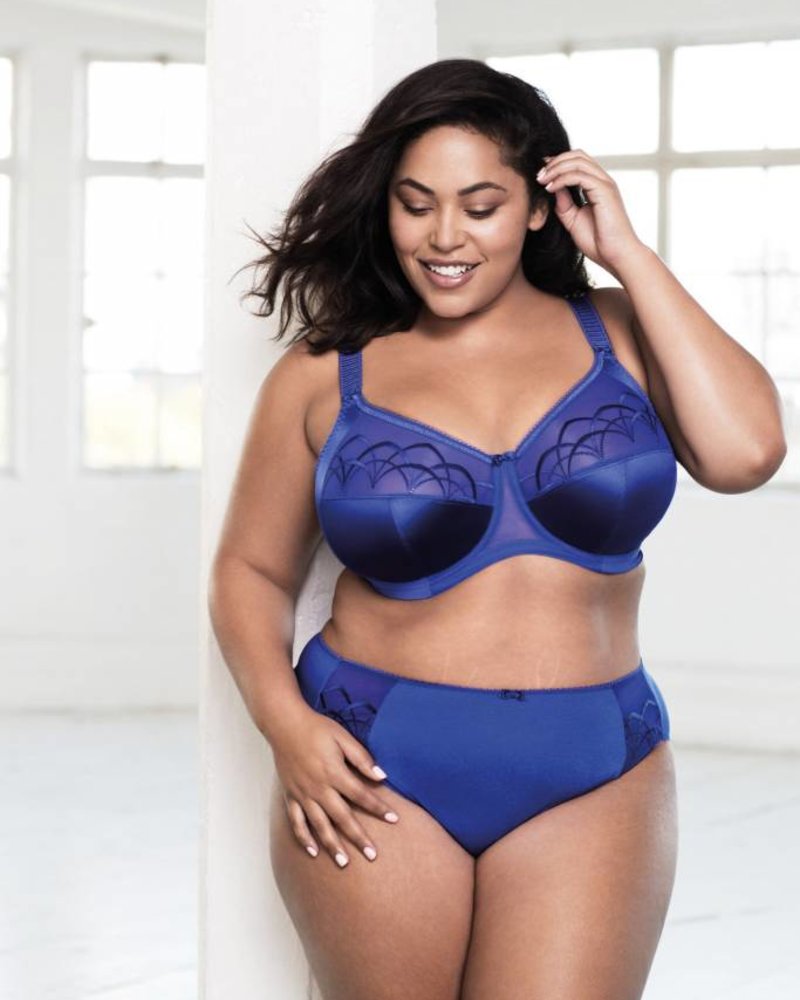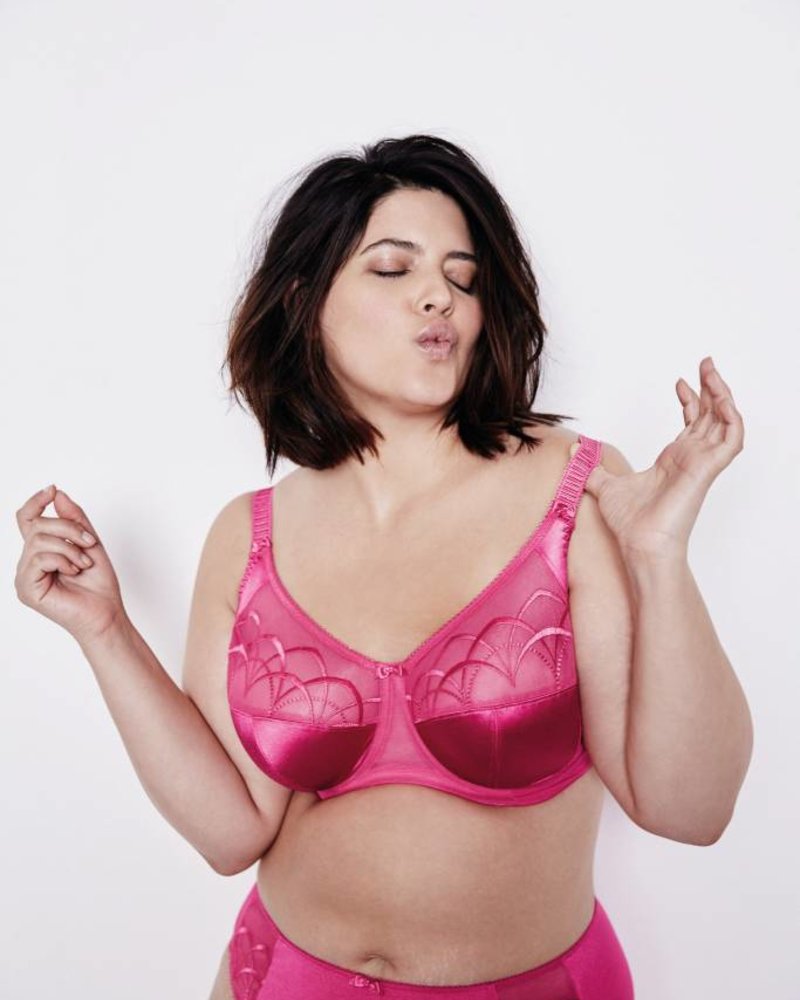 This Eomi Cate bra is so classy, isn't it? I call Cate our "workhorse bra" because if you are wanting exceptional support and not have the girls in the way while your trying to get things done then this is your bra. The support in this bra is absolutely amazing. Don't you just love those art-deco patterns on the cups and matching panties? If you don't enjoy the blue or burgundy, please click the image to see the full selection because I have them in so many more colors. This bra's seamed multi-part design means that it has the best support. The transversal and vertical seams also help to lift and shape the breasts. The supportive design along with the soft fabric help this bra to be one of Elomi's best selling products.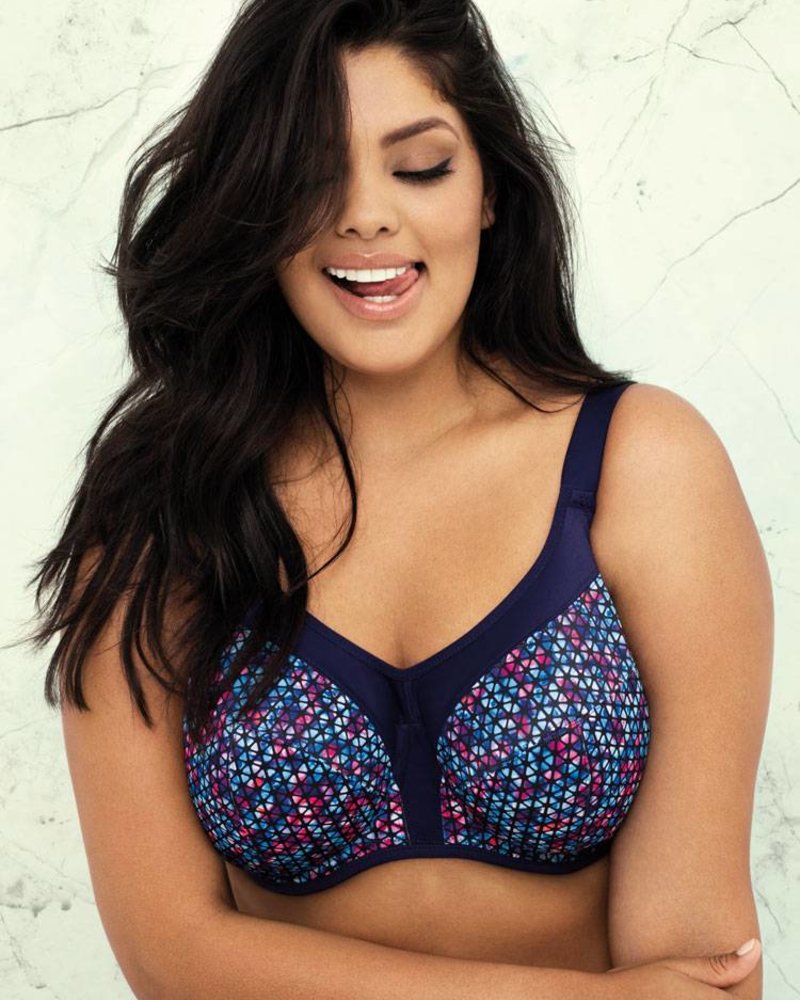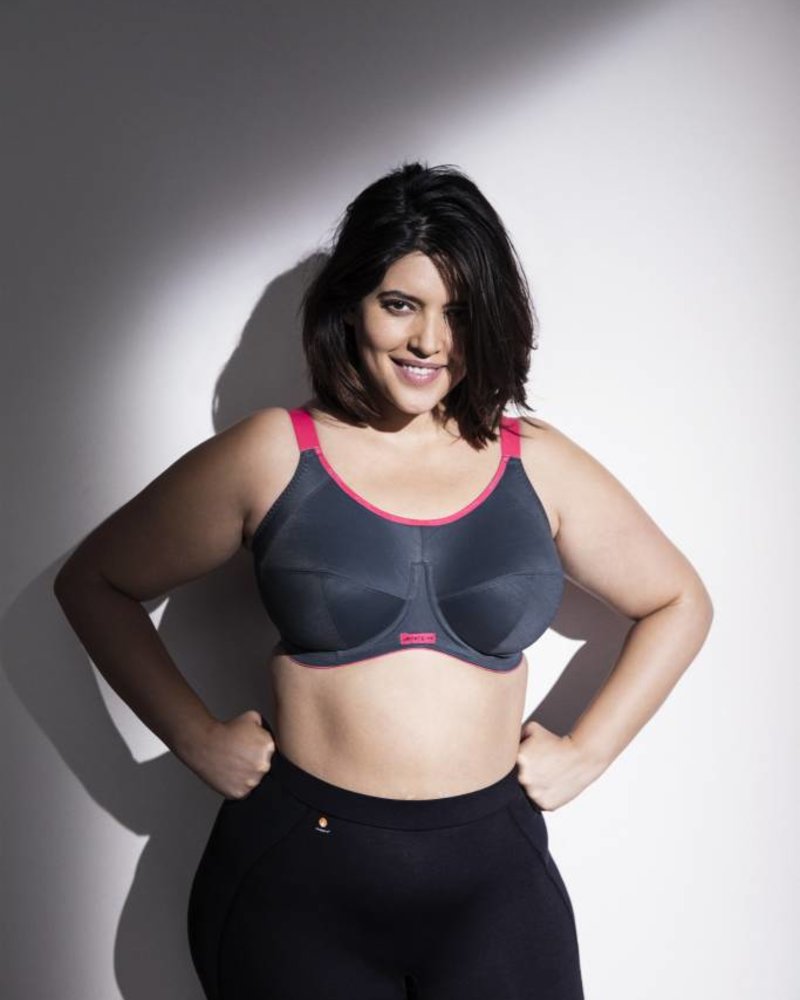 If you're like me, then you probably need a little extra motivation to hit the gym. Getting super ripped has never really been on my to-do list, but being healthy is definitely up there. Having cute clothes that you can wear to the gym can be a huge confidence booster, and extra motivation to help get you moving. Elomi sports bras are designed with underwire to help support you during your workout. However, the underwire doesn't extend to the front, so you don't have to worry about being poked and prodded while your on the treadmill. Elomi sports bras are also unique in the sense that they are sized with REAL BRA SIZES! No more S, M, L, XL, and XXL! No more uni-boob! No more getting stuck in a sweaty sports bra because you have to take it off by pulling it over your head. These sports bras are made just like a bra, but better because their sports bras! I have several different shapes and styles of Elomi sports bras so click the image to see my full selection.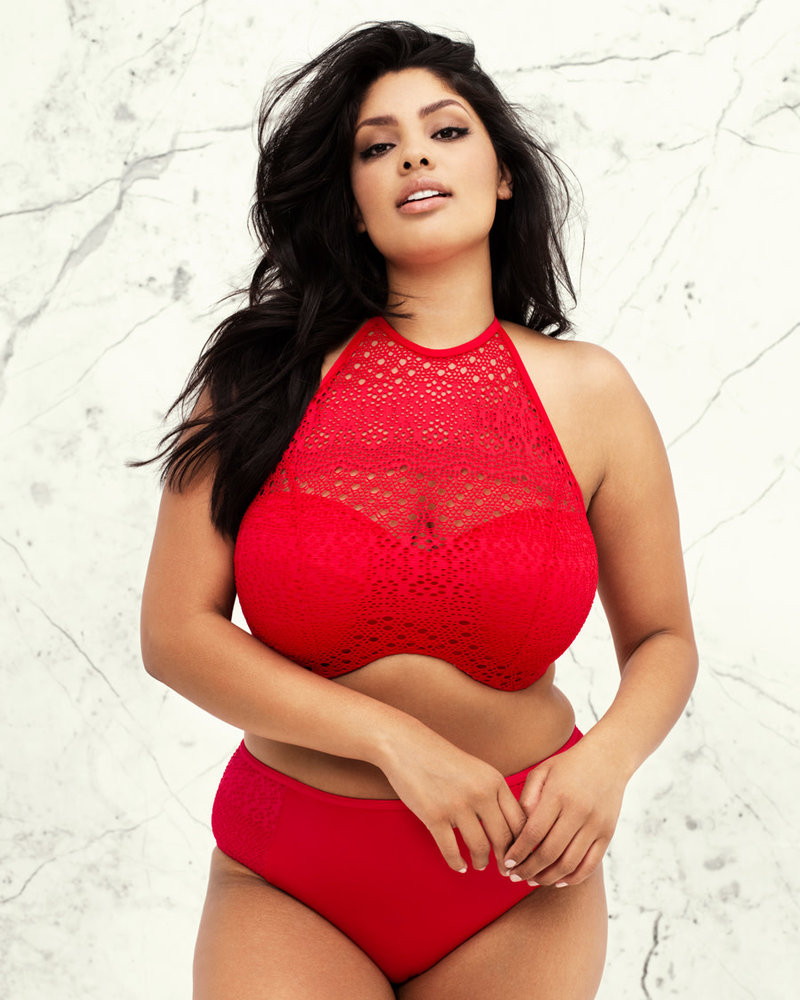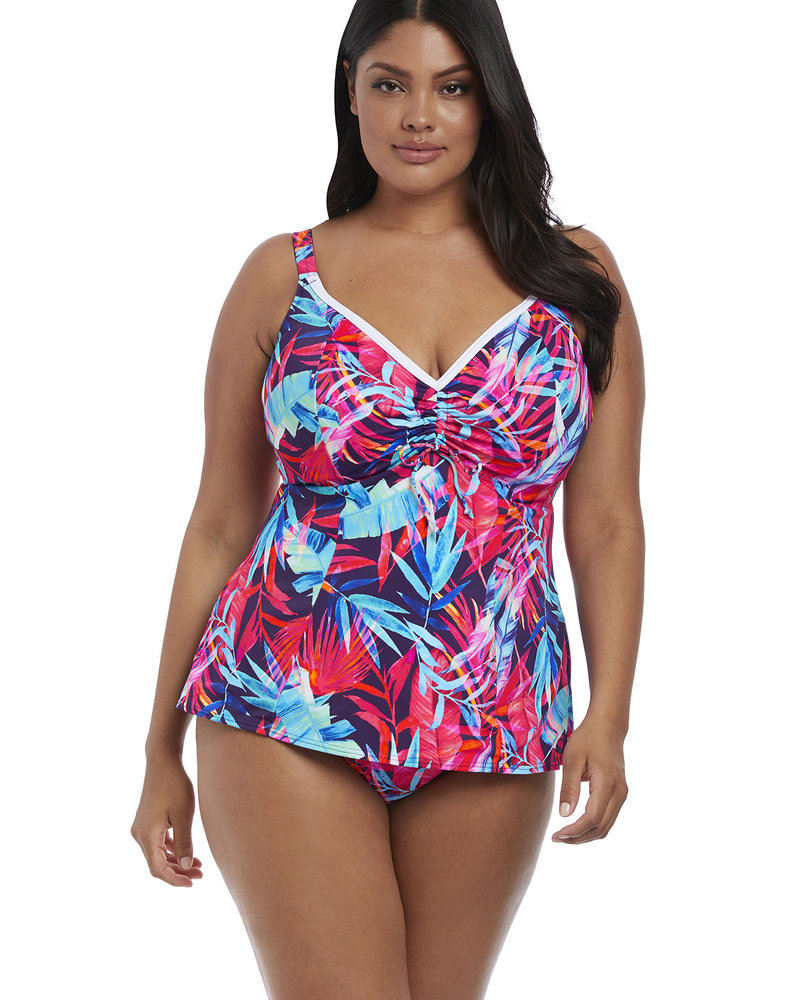 I love the fact that Elomi carries swimwear. Not just because all of their swimsuits are super cute, but just for the simple fact that they carry plus size swim wear that is actually sized in standard bra sizes. I recently spoke to a lady who had worn a black bra and panties swimming all last summer because she wasn't able to find a swimsuit that fit her. That broke my heart, women like her are the reason why I carry ALL sizes in my store, and quality brands like Elomi. All of their swimwear are designed with stretch lining for a customized fit and added support. The have lots of swimsuit options, two piece sets, tankinis, swim wraps, and high-waist bottoms. Be sure to click the image to see all of their swimwear options. 
From all of the cute trendy patterns, to the supportive designs, its easy to see why Elomi is one of our best selling brands. I love them because they carry plus size options and have made quite a few of my customers very happy. Not just with their trendy looks, but also with their comfy fabrics. The products featured above are just a few of my personal favorites, but this list doesn't even scratch the surface of my full selection. If you like what you've seen click here to see all of the Elomi products I carry in the store and online. Feel free to make a purchase online at any time, and your order always ships FREE!  If you aren't really an online shopper and would prefer to try on your pretty pieces before you buy them, make an appointment with me! I offer Bra Fitting Appointments and Personal Shopping Appointments. Don't forget the store in downtown Conway is only open by appointment only. I would be more than happy to help solve any problems you've been having with your current intimate wear. If you have any questions, or would like to schedule your appointment over the phone you can also call me at 501-450-4886. If you liked any of the products featured above please let me know in the comments! 
What was your favorite piece by Elomi?
Let me know in the comments, I love hearing from you! 
FOLLOW ME ON INSTAGRAM @angiedavislingerie
FOLLOW ME ON SNAPCHAT @Angiedavisphoto
 ANGIE DAVIS is a lingerie store & boudoir studio in Conway, Arkansas. Shop my website or come into the store and let me help you find the perfect piece of lingerie, your new favorite shoes, some gorgeous jewelry or the perfect fitting bra. I carry bras up to O, bralettes up to HH, nursing bras, lingerie up to 6X & much more! I also offer bridal registry & lingerie parties!
LADIES! JOIN MY LADIES GROUP FOR MORE INFO!
GUYS! JOIN MY MEN'S GROUP FOR MORE INFO! 
1131 Front St. Conway, AR 72032 - 501-450-4886 - [email protected]