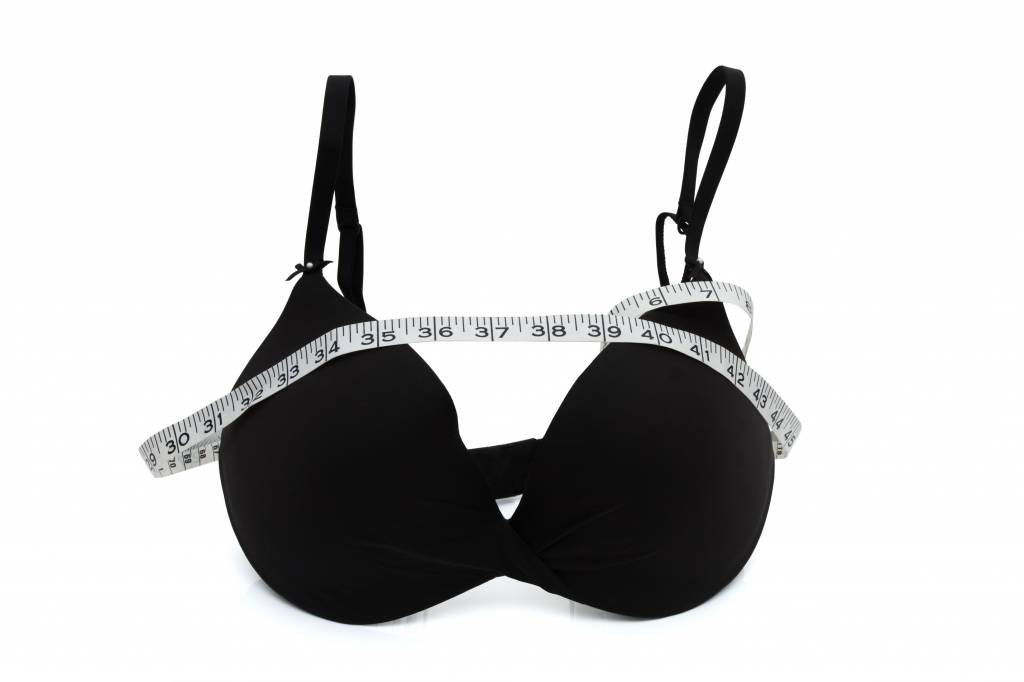 Ladies I'm so excited that all of you have been attending our bra fitting events and donating to Harbor Home! I can't thank everyone enough for your contributions. Other than having a blast and helping a great cause, I'm also excited to announce that we have only been receiving positive feedback on bras that were purchased! I think we're starting to get the word out about how important bra fittings really are, and it's making a difference. You would think that for most ladies getting a bra fitting would be the norm but that simply isn't the case. Eighty percent of women are wearing the wrong size bra. As we've discussed in earlier posts, wearing a bra that is too small or too large can lead to a number of problems including discomfort and even health complications. With all the risks considered I feel like it would just be a lot easier if every lady got fitted every time they bought a new bra! Which is why we offer complimentary bra fittings. We want every lady to feel comfortable and fabulous every day!
Women should get regular bra fittings every three to six months, or every time they purchase a new bra. Our bodies go through changes almost daily which can make it hard to pinpoint exactly what size we need, so it's important that you know how your bra should fit and feel. If your unsure if your bra fits correctly or need a few a tips for selecting a new one, try asking yourself these questions.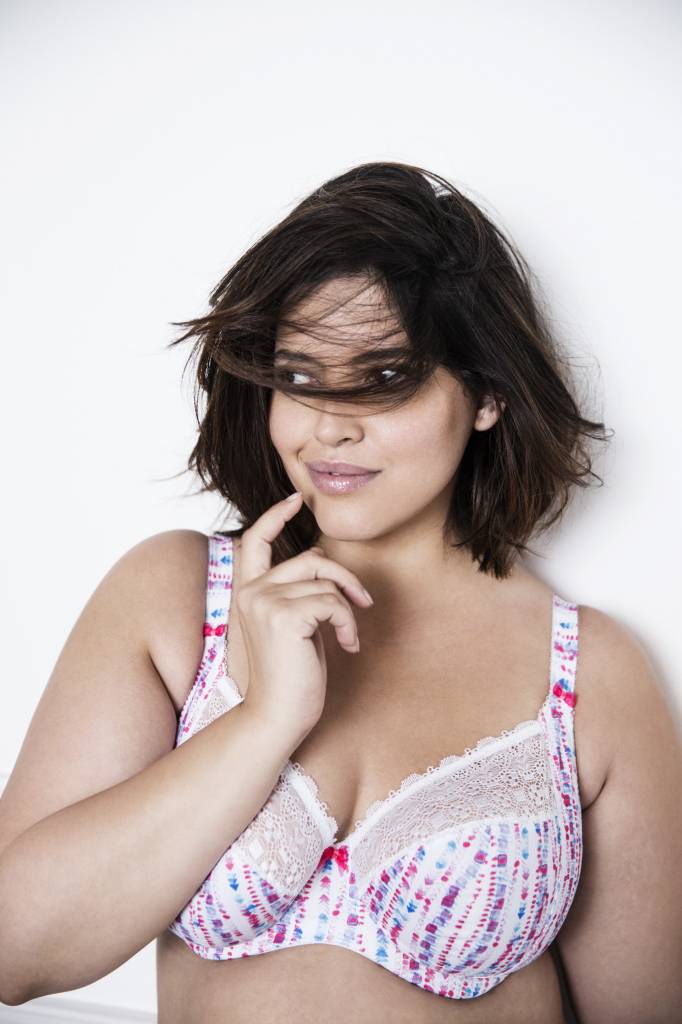 IS THE BAND TOO LOOSE?

Do you wear your bra on the tightest hook everyday? Does your bra move around when you move? Are you constantly readjusting your breasts throughout the day? If yes, then the band of your bra might be too loose. When purchasing a bra, you should choose one that feels comfortable on the first hook. That way over time, as your band stretches out, you can tighten it for a snug fit. This will ensure you get the longest life out of your NEW Elomi Kim Stretch Bra (sizes up to K!). When you size down in band size, make sure to go up a cup size to keep the same cup volume. A 36A has the same cup volume as a 34B or 32C and so on. Your band should fit snugly around your chest but not be so tight that it leaves red marks on your skin when you remove your bra.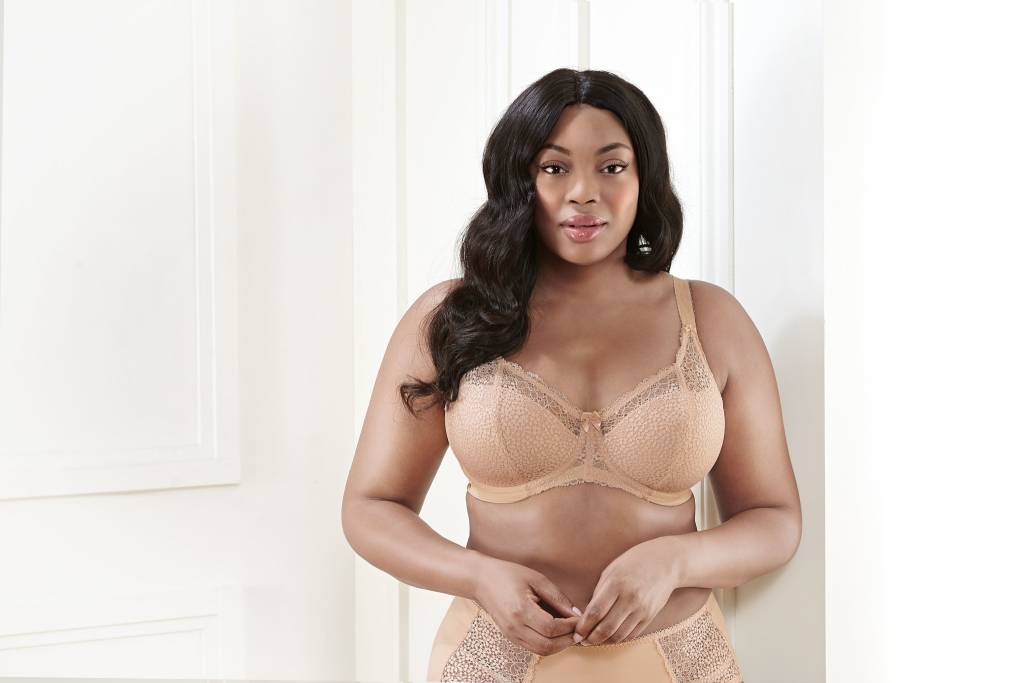 2. ARE YOUR STRAPS TOO LOOSE OR TOO TIGHT?

Do your bra straps keep falling down throughout the day? Are you constantly pulling them back up? Have you resorted to only racerback styles and become the lady who is always prepared with safety pins? While there is nothing wrong with being prepared, everything is wrong with needing to alter your bra with pins. When you purchase a new bra the straps shouldn't be on the tightest setting. Just like the band, the elasticity in the straps will stretch overtime. Purchasing a new bra with straps that can be loosened for a snug fit is the way to go. That way you can get the most use out our your Goddess Michelle Bra (sizes up to DD). If your straps are too loose try going a band size down, this will give you shorter straps and more flexibility with the fit. If your straps are too tight go a band size up, remembering to go up in cup size as well.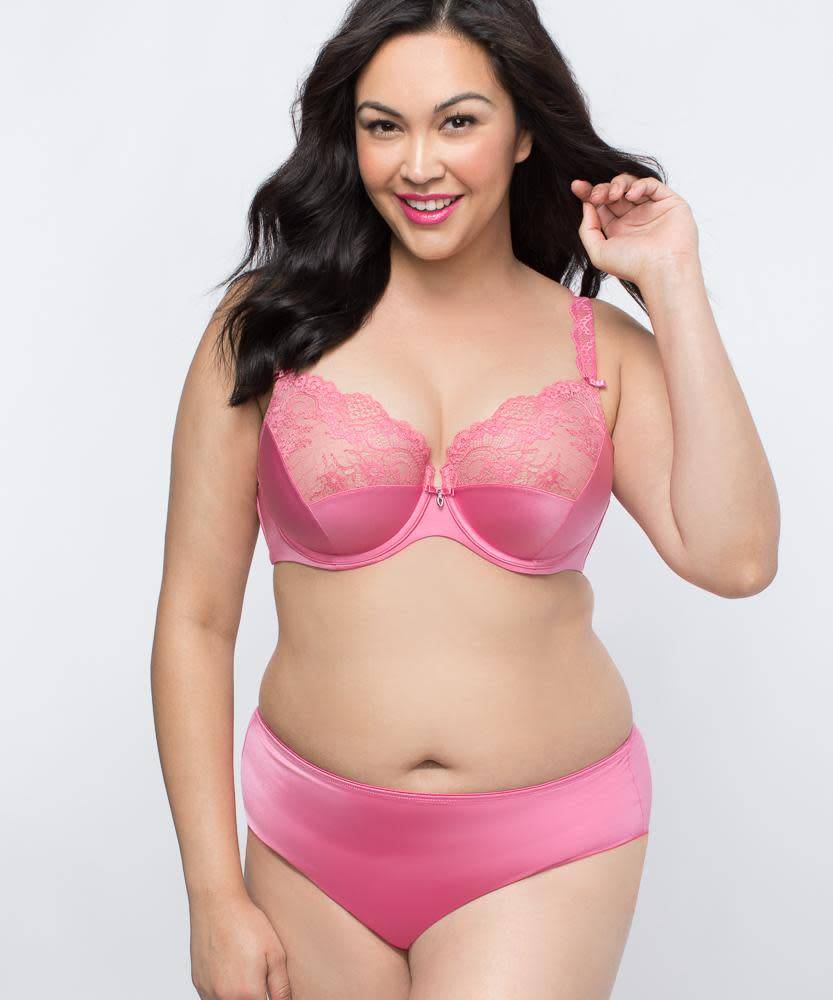 3. DO YOUR CUPS CUT YOUR BREASTS IN HALF?
When you put your bra on do the cups encase all of your breast tissue? We've all seen the girl who likes wearing bras that are too small because she thinks they make her breasts look bigger. Bras that are too small DO NOT make your breasts look bigger. In fact wearing too small bras, or stuffing bras can cause you to look much older than you are. Not to mention cutting your breasts in half is a very uncomfortable price to pay for a little push up action. Your bra cups, and your underwire should fit around ALL of your breast tissue. The cups shouldn't cause a line across your breasts and the underwire should lay flat across your chest. If you would like your breasts to be higher on your chest check out our Curvy Couture Tulip Lace Push Up Bras (sizes up to H). Don't shove your breasts together and use your bra straps to shove them as close to your neck as you can get them. This ruins your bras and honestly isn't that hot.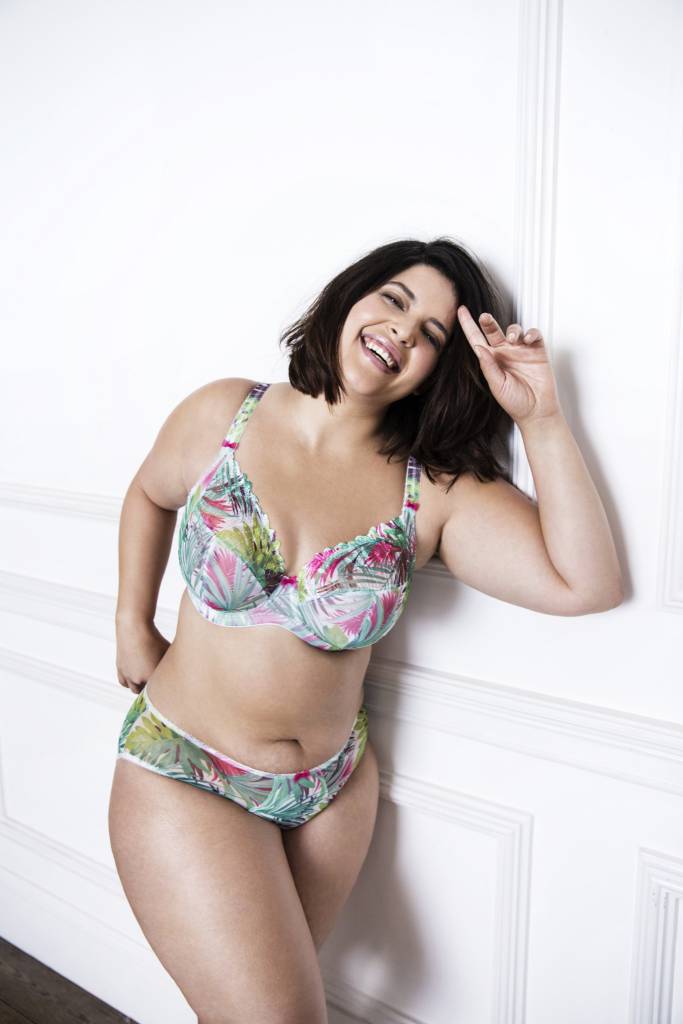 4. IS THE BRIDGE OF YOUR BRA STRUGGLING TO GET ON YOUR CHEST?
The small triangular part of your bra that connects the cups together is called the bridge or the gore. This tiny piece is a very important structural element of your bra, and can give some real insight as to why your bra isn't comfortable. If you've considered questions 1-3 but your bra still doesn't feel right, this could be why. The bridge of the bra feels most comfortable (for most people not all) when right on the chest, flush with the cups. If your bridge is hanging down, desperate for contact, try going down one band size. If the band fits well but the bridge is being pushed away by your breasts, try going up a cup size. Making sure your band is snug, straps are tight enough, and the bridge is flush with your chest will hopefully ensure the most comfortable fit for your new bras. However, just because the Elomi Kelly Plunge Bra fits your perfectly in size 36DD, don't expect every 36DD bra you try on to fit the same. This size will be a relative number. This number will help us find bras that will most likely fit you. After finding your size you still need to try on all bras before purchasing. All bras and all breasts are different.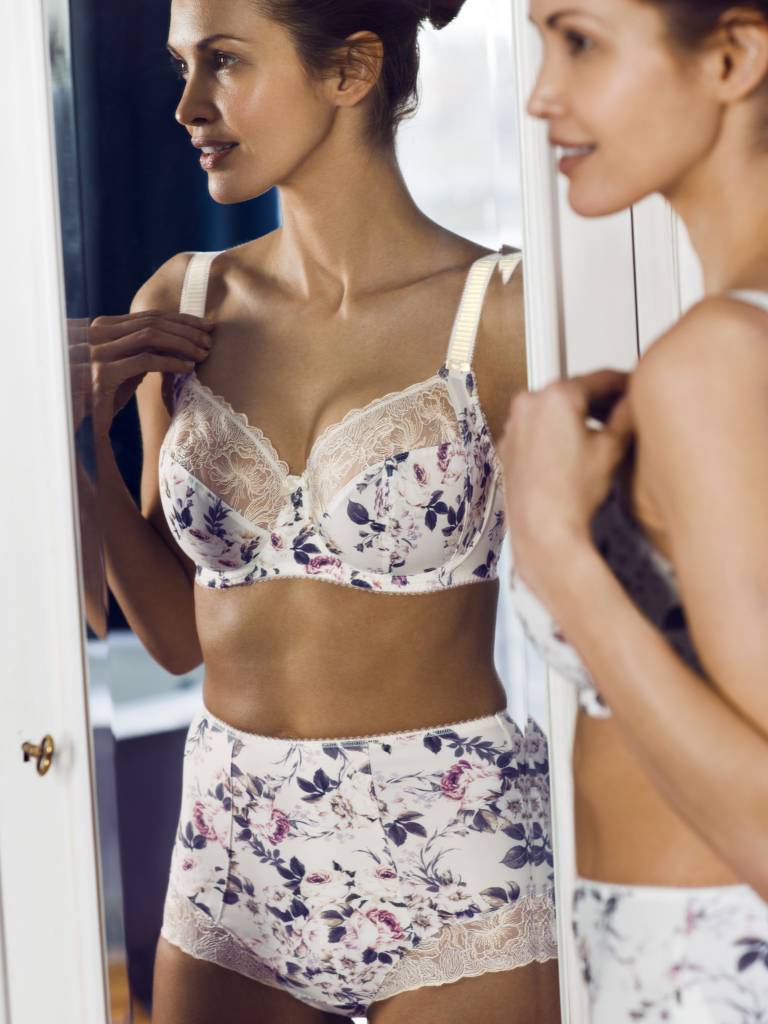 5. DO YOU FEEL 100% COMFORTABLE IN YOUR BRA?
As professionals it's our job to tell you how your bra should fit. We're going to do everything we can to make sure you know the risks of wearing an ill fitting bra, and try to make sure your bra is doing everything it should. As women who care, we want you to be as informed as possible about all the products we sell and what they should be doing for you. However, at the end of the day we aren't wearing the bra out of the store, you are. We will make sure your straps are tight enough, and that your band fits. Although, at the end of they day the girl who likes her too tight bras will walk out with a 34B when she's really a 36D. The woman with too loose straps will resort to her bobby pins because she liked the floral pattern on her bra, and we will be ok with that. We will give you all the information we have, we will fit you ourselves, and we will help you try on every bra in the store. However, we will also listen to what you want, and help you find a bra that YOU are most comfortable in. Like our Fantasie Charlotte Side Support Bra (sizes up to I). Our mission is to help ladies feel confident in the everyday lives rather it be in the bra we know fits you or the bra that you love the fit of. Every lady is different, every bra, and every breast have different fits, sizes and preferences. We've made it our job to help every lady find something she loves, so check out our online selection or come in and let us help you find something you love!
When was the last time you got fitted for a bra? 
Let us know in the comments for a chance to win a $25 gift card!
Winner drawn monthly. 
FOLLOW US ON INSTAGRAM @angiedavislingerie
FOLLOW US ON SNAPCHAT @Angiedavisphoto
 ANGIE DAVIS is a lingerie boutique & boudoir studio in Conway, Arkansas. Shop our website or come into the store and let us help you find the perfect piece of lingerie, your new favorite shoes, some gorgeous jewelry or the perfect fitting bra. We carry bras up to O, bralettes up to HH, nursing bras, lingerie up to 6X & much more! We also offer bridal registry & lingerie parties!
LADIES! JOIN OUR LADIES GROUP FOR MORE INFO!
GUYS! JOIN OUR MEN'S GROUP FOR MORE INFO! 
1131 Front St. Conway, AR 72032 - 501-450-4886 - [email protected]