Four Tips for Selecting Honeymoon Lingerie
After weeks, months even, of preparation of invitations and hair appointments you're finally ready to walk down the aisle. You've obsessed over which dress looks better on you, but have you stopped to think about what you will wear after the wedding? Honeymoon lingerie is just as important as wedding dress lingerie. This is no time for old T-shirts or flannel PJ's. We have put together a few tips for purchasing lingerie for your big night.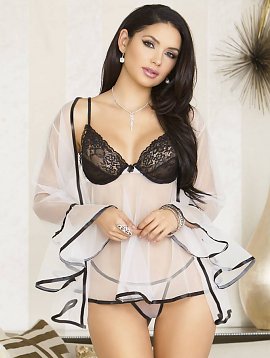 Make it Classy
Your wedding night lingerie should be something sophisticated. Don't be skimpy with the lingerie or the price. You do not want to get something cheap that he can literally rip off you. Avoid outfits with things like tassels or fringes. Instead go with something like our classy Sheer BabyDoll With a Robe. This seductive Babydoll is super comfy and comes with a robe as an added bonus that you can use to play up other sexy outfits.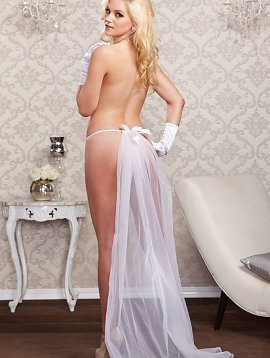 Go for something different
This is no time for your normal bra and matching panty, this is a time to be playful! No one wears a corset and garter all night, they're meant to be taken off! That being said, depending on your taste you could choose something with snaps or hooks that can be taken off easily. Or if you're going to make him work for it you could choose something with lacing or buttons and watch him relish in unveiling you (get it, unveiling). Or if corsets are your usual lingerie of choice you could let him literally unveil you with our super sexy and very playful Lace G-string and Veil.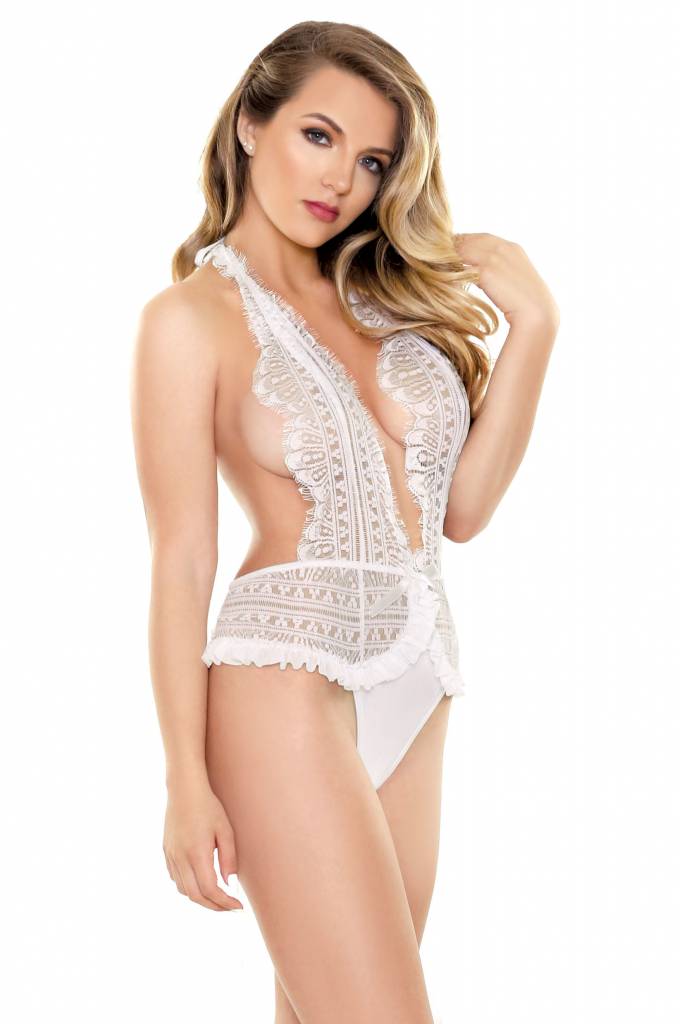 Make sure it's comfy
While this is a time to splurge on something you might not normally wear you need to make sure you're not scratching at it until you take it off. Get something made of silk, lace, or satin. Something soft that you'll love to parade around while driving him crazy, like our Fantasy Emma Lace Halter Teddy.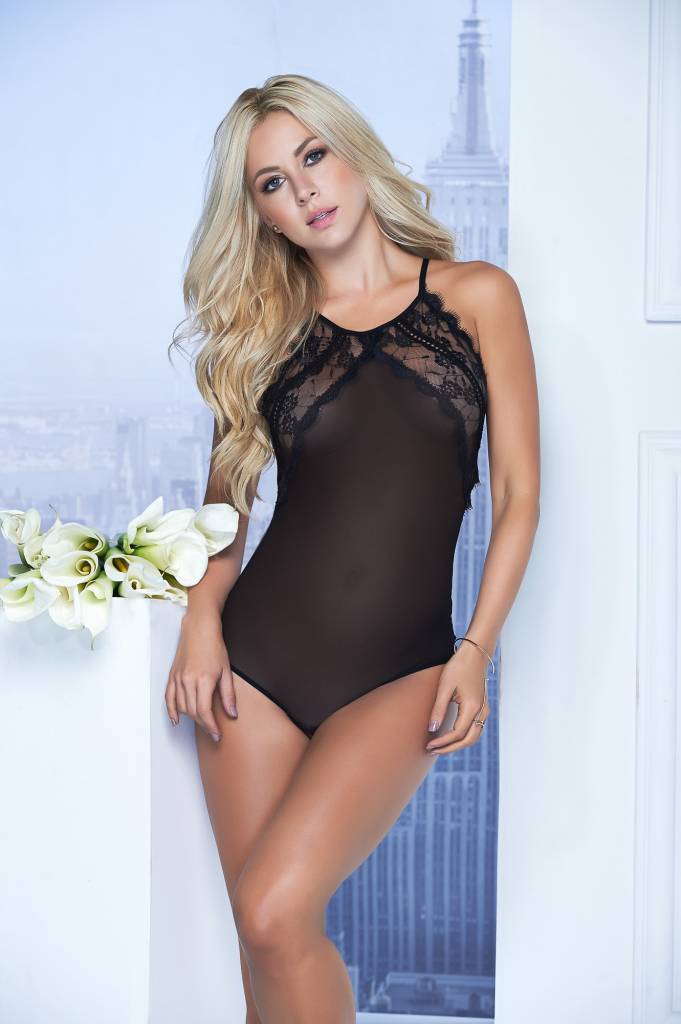 You don't have to wear white
While it is traditional to wear white on your wedding day, no one is going to see what you're wearing in that honeymoon suite besides you and your husband. While we have an awesome selection of traditional white, bridal lingerie we also have a huge selection of lingerie that might better suit you and your skin tone. For instance, this soft and sexy Mapale Amanda Teddy.
Making sure you're comfortable and fabulous is our number one concern. If you have any questions you can always call or come into the store. Check out our complete collection here.
Which one of these sexy outfits is your favorite?
Let us know in the comments for a chance to win a $25 gift card.
No purchase required to enter. Drawing is held once a month. Winner will be notified via email.
ANGIE DAVIS is a lingerie boutique & boudoir studio in Conway, Arkansas. Shop our website or come into the store and let us help you find the perfect piece of lingerie, your new favorite shoes, some gorgeous jewelry or the perfect fitting bra. We also offer bridal registry & lingerie parties!
1131 Front St. Conway, AR 72032 - 501-450-4886 - [email protected]ANGIEDAVISBoudoir.com