I know summer has been over for a while, but I just recently traded my sundresses for sweaters. This week I finally dragged my winter jackets and long sleeves from their plastic bins in the abyss of my garage. I usually hate this process. However, this particular afternoon, unbeknownst to me someone had turned off the heat in our house completely. Walking into my living room was like walking into a freezer. I practically ran into the garage to find my bin of sweatpants and warm socks. I did not find them in one piece. The sweatpants had holes, and the warm socks didn't match. After turning up the heat and dragging what was left of my winter stuff out of their bins, I went to buy new PJ's and socks. Don't wait for your roommate to freeze you out! Come get your PJ's and socks today!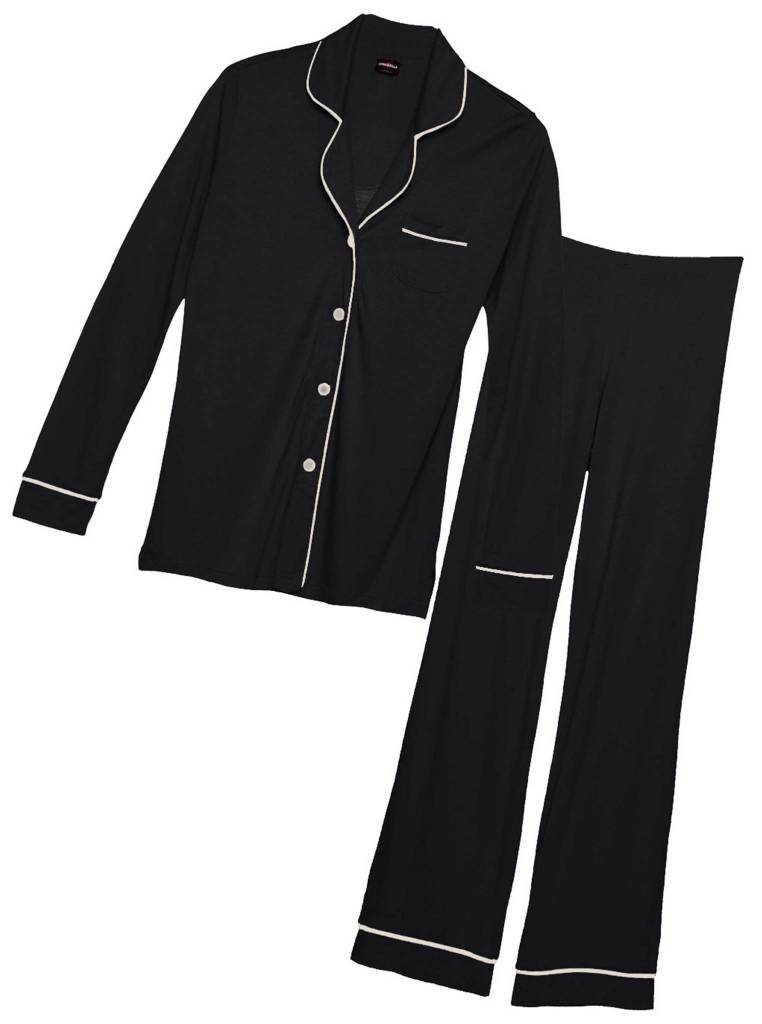 Our Cosabella PJ's are some of the softest, warmest PJ's you'll ever wear. This Cosabella Longsleeve & Pant Set is made with prima cotton. Beat the cold this season, get one of our long sleeve sets! Sizes S-2X! I'll be taking mine camping this weekend to try and stay warm!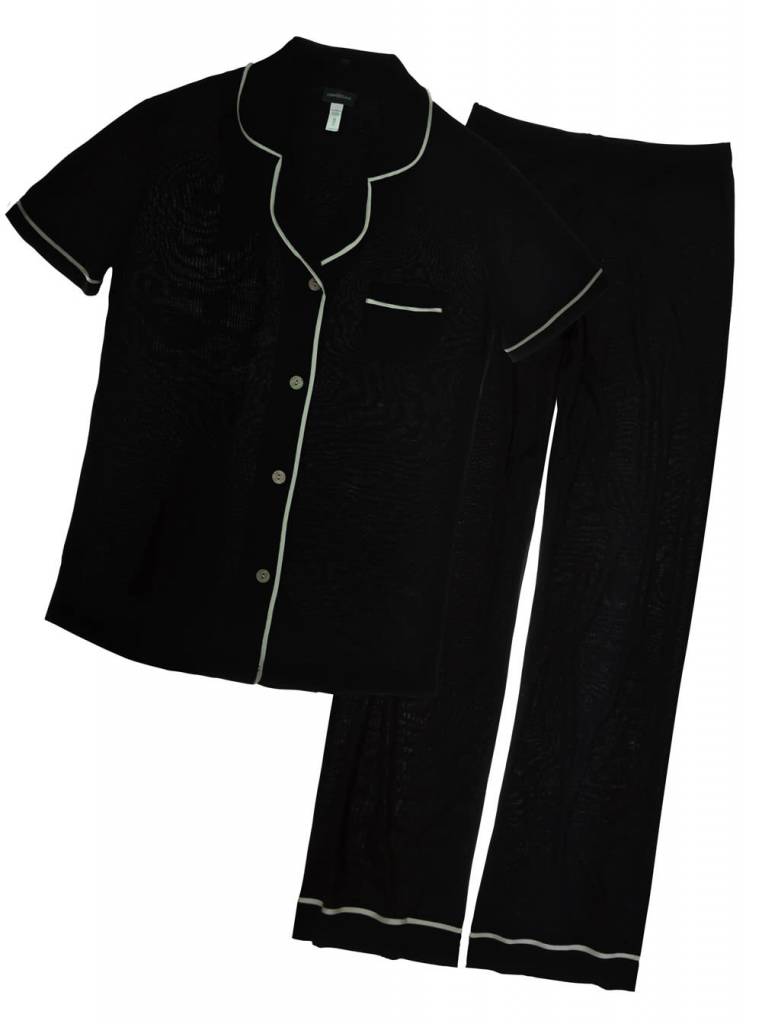 Long sleeve sets are great for camping and lounging. Any other time when I try and sleep in them they get tangled. Halfway through the night I wake up trying the get out of the straight jacket I've put myself in. When I'm not fighting off frost bite in a tent, I prefer our Bella Short Sleeve Set. Just as soft, but less hassle. If you usually sleep in T-shirts this is the set for you. Be careful though, because once you make the switch from T-shirts to comfy Cosabella PJ's, there is no going back.
Are you expecting this fall? Do you know an expecting mama this fall? Get her the best Christmas gift, one of our Cosabella Maternity 3-Pecie Sets! Now in three colors! Sizes S-L! This set includes soft pants, a warm robe, and a cami with easy clip-on straps for nursing. We even offer free gift wrapping, to make your Christmas shopping easier.
No PJ set would be complete without a new pair of socks! If you're thinking that socks aren't as important as the PJ's just imagine being home on your couch. Your watching your favorite holiday movie, with a cup of hot chocolate. Your in your new Cosabella PJ's and everything seems perfect. Then you notice that while everything else is warm and cozy YOUR FEET ARE COLD. This nightmare can happen to literally anyone. Protect your coziness this winter, get yourself a cute pair of our new socks! (By the way, socks and ANGIE DAVIS gift cards make great stocking stuffers!)
Which pair of our PJ's and Socks will you be lounging in this fall?
Let us know in the comments for a chance to win a $25 gift card!
Winner drawn monthly.
FOLLOW US ON INSTAGRAM @angiedavislingerieboudoir
FOLLOW US ON SNAPCHAT @Angiedavisphoto
ANGIE DAVIS is a lingerie boutique & boudoir studio in Conway, Arkansas. Shop our website or come into the store and let us help you find the perfect piece of lingerie, your new favorite shoes, some gorgeous jewelry or the perfect fitting bra. We carry bras up to O, bralettes up to HH, nursing bras, lingerie up to 6X & much more! We also offer bridal registry & lingerie parties!
JOIN OUR LADIES GROUP FOR MORE INFO!
1131 Front St. Conway, AR 72032 - 501-450-4886 - [email protected]ANGIEDAVISBoudoir.com