Have you been contemplating your honeymoon lingerie? With wedding plans, lingerie parties to attend and wedding registries to make, there is a lot to be done. It can be tough to make sure you have absolutely everything planned and ready to go. You may not have even considered honeymoon lingerie yet. That's why we have selected a few must have items for your honeymoon. Make sure you don't leave for your dream destination without the honeymoon essentials!
A Gorgeous Robe
A robe not only feels soft and sexy, but it will keep your sexy outfits a surprise until you're ready to unveil yourself to your lucky groom. This is a must have piece for any closet. It can be worn to cover sexy outfits, or with no outfit underneath at all. Get this BACK IN STOCK ICollection Sheer Lace Robe for your honeymoon or Bridal Trousseau! Sizes up to 3X!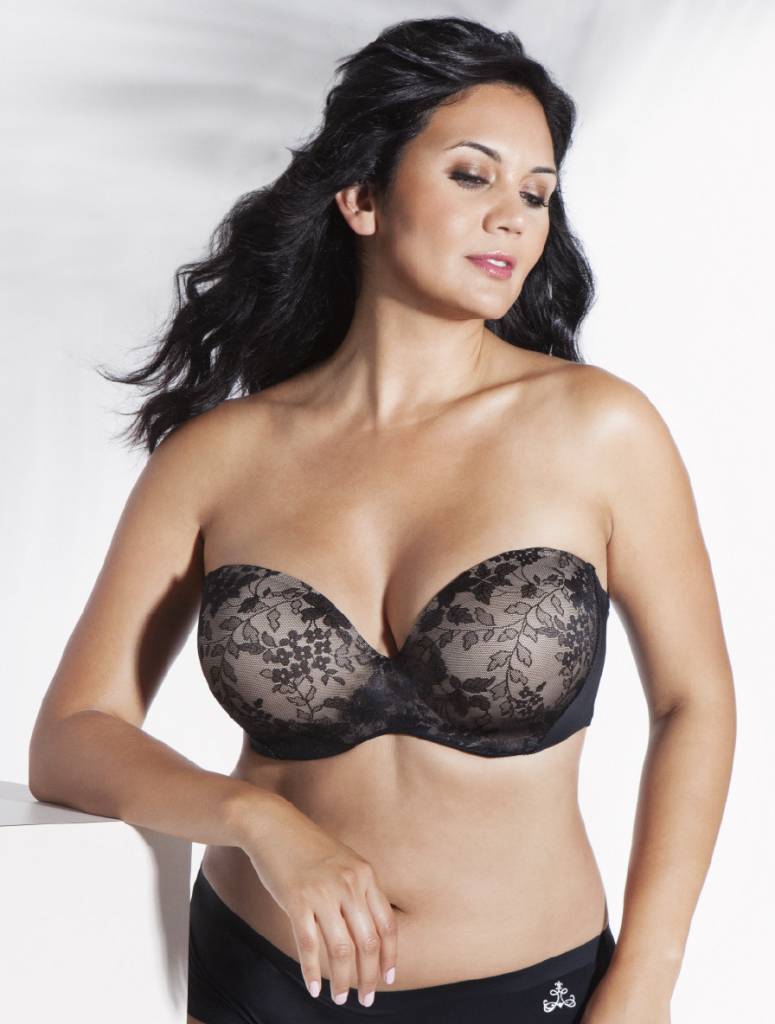 Strapless Bra
Don't get so caught up planning your sexy outfits that you forget the basic essentials. Don't leave home without a strapless bra! This Curvy Couture Strapless Multiway Bra can be worn seven different ways. Which means it can basically be worn with any outfit! Size up to H!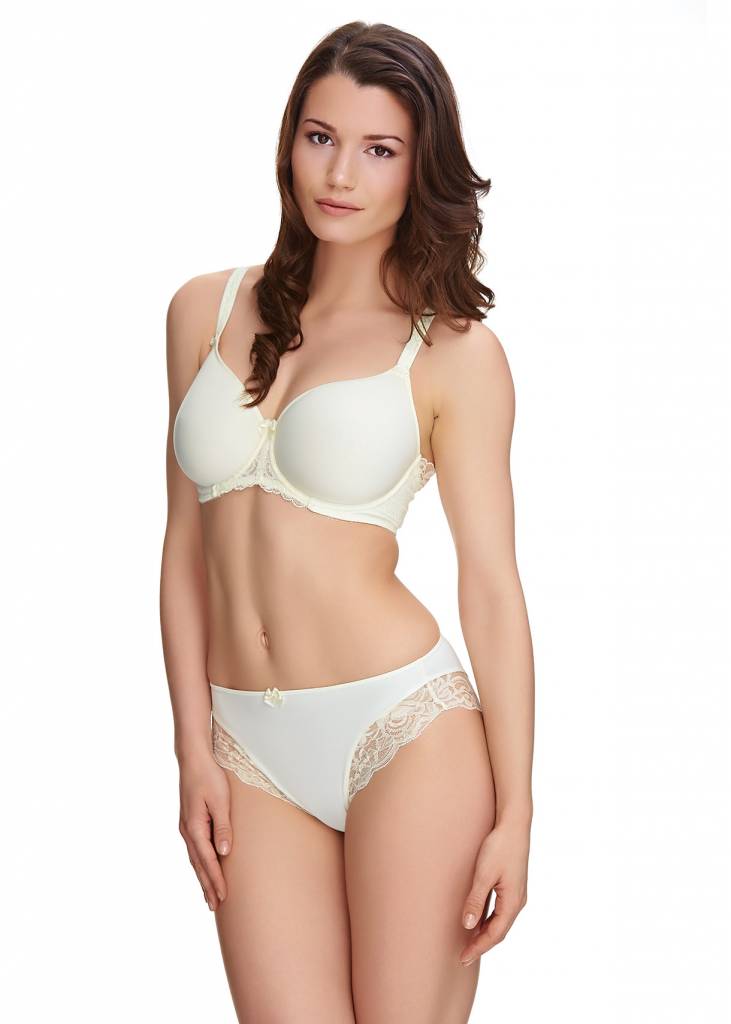 T-Shirt Bra
I know we've all heard that couples usually never leave the room on their honeymoon. However, I'm sure that at some point your going to go out for a drink or dinner. So be sure to pack a few extra T-shirt bras just in case! All those lacy outfits won't lay flat under your clothes, but our NEW Fantasie Rebecca Lace Underwire Bra will! This white T-shirt bra offers plenty of support, with breathable form fitting cups. Sizes up to H!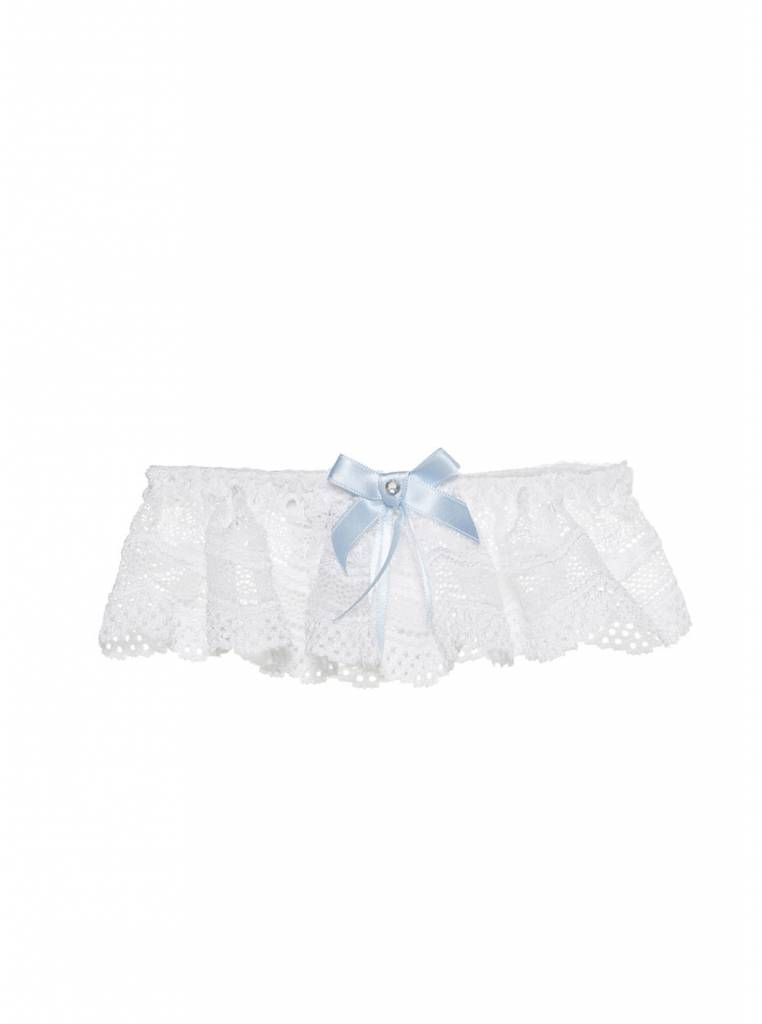 Something White
In a blog I wrote earlier this year, Four Tips for Selecting Honeymoon Lingerie, I talked about how honeymoon lingerie doesn't always have to be white and it doesn't. If you think white isn't your color, then get yourself red lingerie for your honeymoon. The only people that are going to see it are you and your hubby. That being said, if you do want to bring at least one white item for fun or tradition, check out this super cute NEW Cosabella Ceylon Bridal Garter! You can wear this fun piece with any of your other outfits, or under your robe!
Something Blue
Are white and red not your colors? Are you going for the something borrowed, something blue look? Keep it modern and traditional with our gorgeous Glitter Blue Lagoon Teddy. Sizes up to L! Teddies are super fun outfits that don't require a lot of time to put together. Plus you could pair this with the Cosabella Ceylon Bridal Garter for an all over sexy bridal look.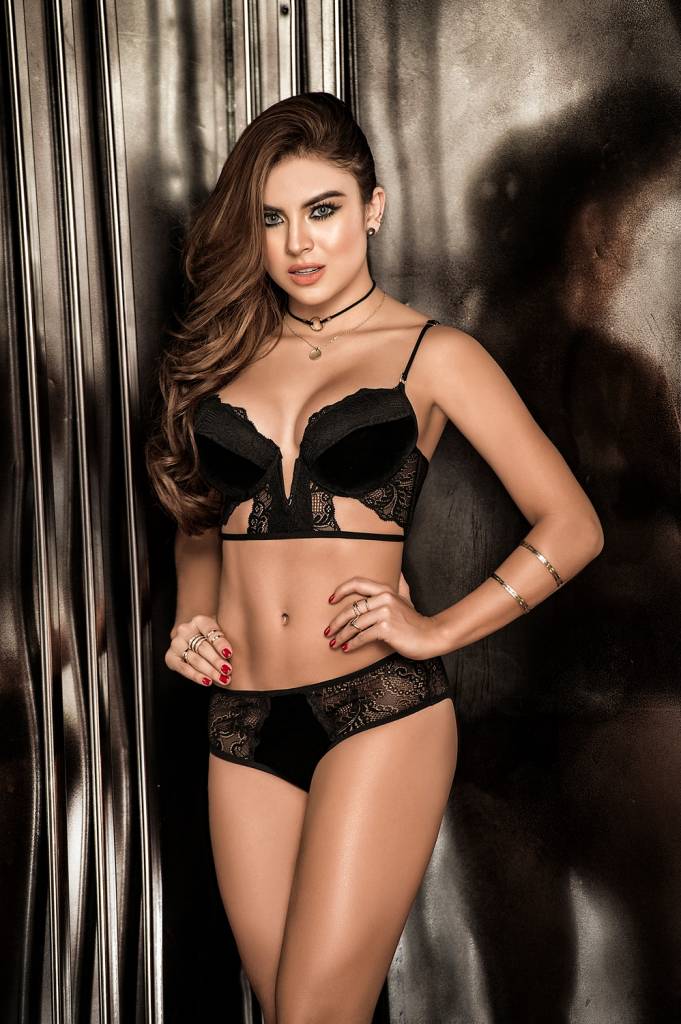 Something Sexy
This is a must for your honeymoon! You have to bring something sexy!!! Seduce your new hubby with this sexy NEW Maple Lace Bra & Panty Set! This set features velvet cups with scalloped lace trim, and a sexy deep plunge neckline.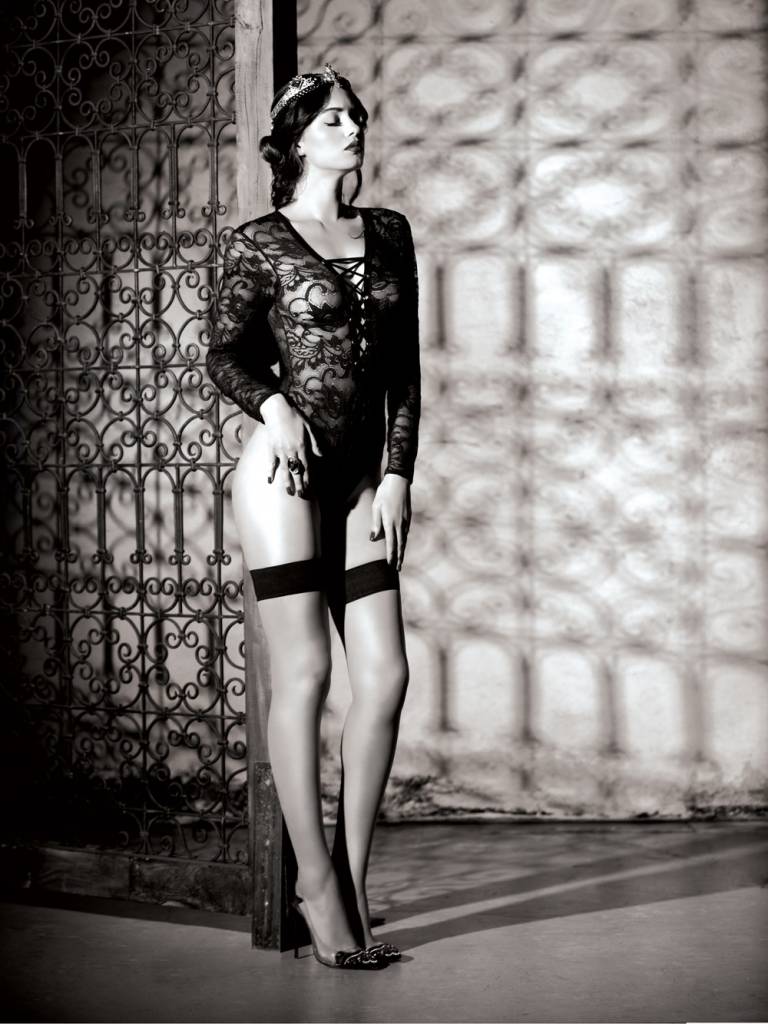 Something You
Bring your favorite lingerie. Rather it be your favorite thong, teddy, robe, or just body paint. Bring something you feel most sexy in. Something that fits well, isn't uncomfortable and will make your new hubby drool. Make sure you pack something like our NEW Hauty Monarch Lace Teddy. This teddy literally makes your feel like a queen. I'm not kidding, go try it on. Like today, right now, go to our store, and try it on!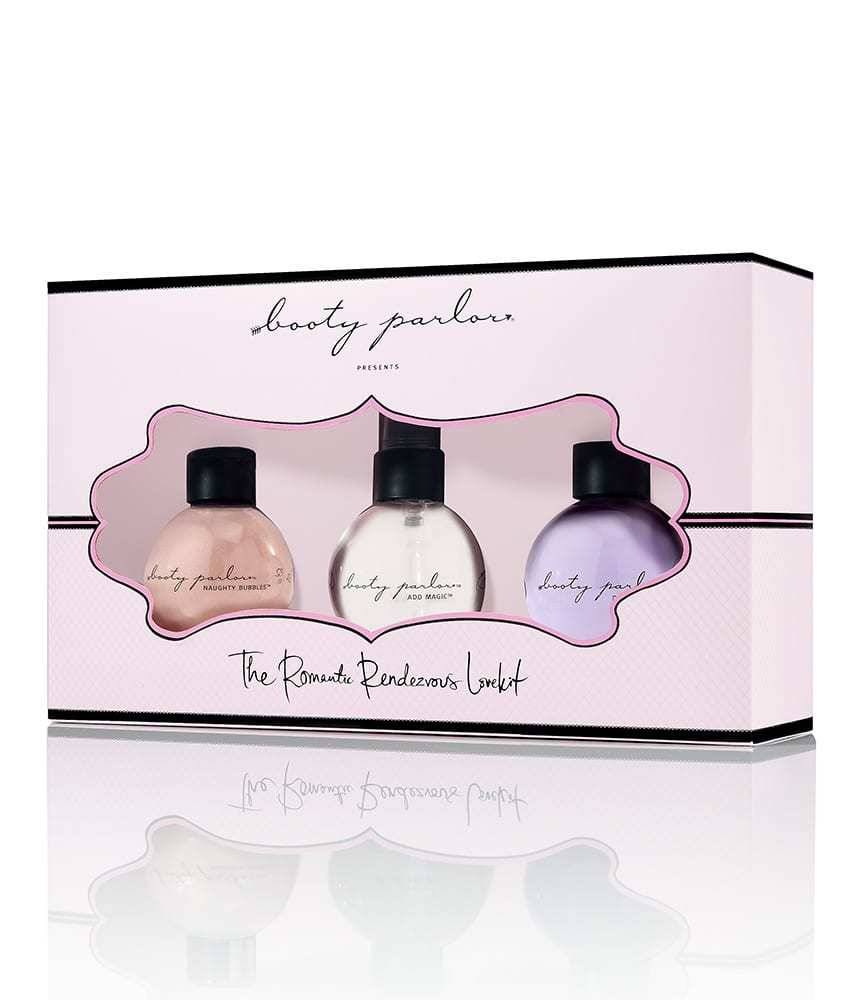 Bonus Honeymoon Essential: A Little Magic
This fun Booty Parlor Romantic Rendezvous Love Kit is an absolute must for any honeymoon! Booty Parlor really knows what is needed when it comes to seductive experiences. This kit features Naughty Bubble Bath, Don't Stop Massage Oil, and Add Magic Lubricant. Pull this little kit out of your suitcase, and surprise your new hubby with essentials that will make for a truly unforgettable experience!  
If you are a bride-to-be, I hope this list helped you not to forget your honeymoon essentials. Along with bridal lingerie we also offer bridal shoes, and jewelry. ANGIE DAVIS also offers Bridal Registry with FREE gift wrapping and Lingerie Parties. Click any of the links for more info or call our store at 501-450-4886 for questions or to schedule your lingerie party!
Which of our honeymoon essentials would go in your suitcase?
Let us know in the comments for a chance to win a $25 Gift Card!
Winner drawn monthly.
FOLLOW US ON INSTAGRAM @angiedavislingerie
FOLLOW US ON SNAPCHAT @Angiedavisphoto
 ANGIE DAVIS is a lingerie boutique & boudoir studio in Conway, Arkansas. Shop our website or come into the store and let us help you find the perfect piece of lingerie, your new favorite shoes, some gorgeous jewelry or the perfect fitting bra. We carry bras up to O, bralettes up to HH, nursing bras, lingerie up to 6X & much more! We also offer bridal registry & lingerie parties!
LADIES! JOIN OUR LADIES GROUP FOR MORE INFO!
GUYS! JOIN OUR MEN'S GROUP FOR MORE INFO! 
1131 Front St. Conway, AR 72032 - 501-450-4886 - [email protected]