A bra that fits the way it is supposed to can be life changing for many women. Bras are not meant to hurt, pull or move when they are being worn. If your bra is hurting you then you need to make an appointment with Angie as soon as possible.
Each and every lady has a favorite everyday bra and favorite date night lingerie. Every lady should have a bra that she can wear for day to day activities that fits her perfectly. Additionally, every woman should have at least one (if not one hundred and one) pieces of lingerie that fit her perfectly and make her feel sexy. Having intimate clothing that not only fits you well, but makes you feel sexy and comfortable can change your life. I know that sounds like an outrageous statement. Really? Clothing can change your life? I know how it sounds, but think about it this way. If you go to a department store for a bra and grab the first 36 D you find and check out, what do you think is going to happen? Is the rest of your day going to be fabulous once you put that bra on? Probably not, because that bra probably isn't going to fit you well.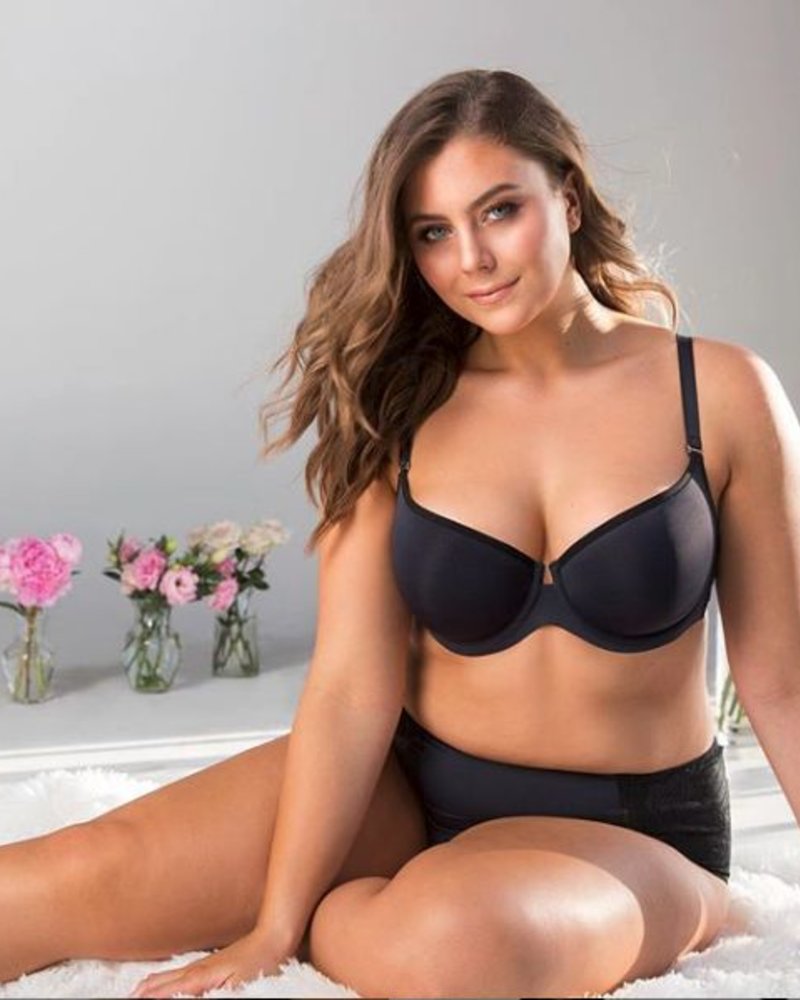 Curvy Couture Tulip Smooth T-Shirt Bra 
Having a bra that fits you well is so important. Not only for your day to day comfort and peace of mind, but also for your health. Wearing a bra that doesn't fit you properly can lead to a long list of health issues. Wearing a bra that is too big or too loose can cause neck, back, and shoulder pain. Wearing a bra that is too tight can cause discomfort, and may even cut off circulation of the lymphatic system. This is very important as this will prevent your body from getting rid of it's natural toxins. If this issue isn't dealt with properly and if the lymphatic systems can't rid your body of it's toxins, overtime this may lead to lymphoma. Even if your bra doesn't feel too tight or too loose you might still be wearing the wrong size.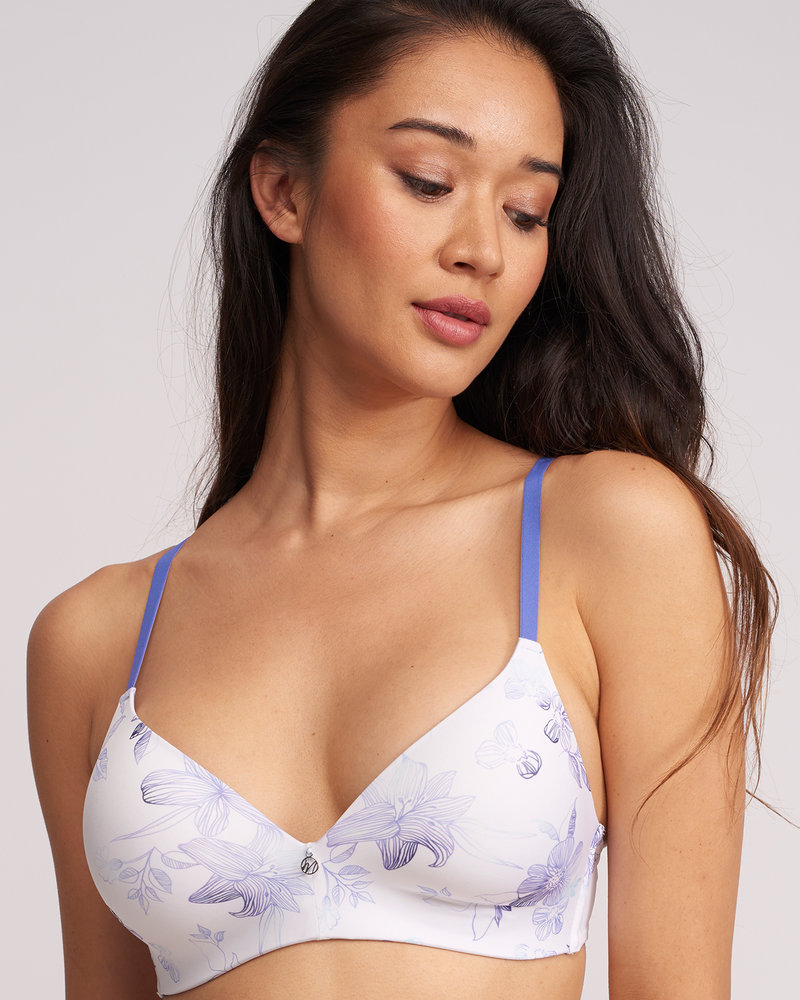 Montelle Essentials Wire Free T-Shirt Bra 
Eight out of ten women are wearing the wrong size bra. Which is outrageous considering the risks involved. We would like to reduce that number significantly, which is why we offer complimentary bra fittings! Angie is a professional bra fitter and will fit you for your next bra to ensure that you are wearing the right size. Our store is now open by appointment only, schedule an appointment online so Angie can fit you in bras you will love and be comfortable in. Please see the video below for more info on the big changes our store is making! If you are wanting to make an appointment to shop for our sexy lingerie you can use the same link to schedule your personal shopping appointment with Angie. She will make sure you leave with lingerie that fits you perfect and that you love wearing.
Having a bra that won't give you lymphoma can absolutely be life changing. Our everyday wear should be comfortable and support us properly, but what about our date night wear? Our sexy lingerie and sleepy time chemises can change your life in an entirely different way. Image how you feel right after you find a dress that fits you perfectly. The color looks great against your skin tone, and it hugs your curves in all the right places. You feel like a million dollars every time you wear that dress, because it makes you feel confident. Well we want you to feel that confident everyday!
Our lingerie is the first thing we put on and the last thing we take off. Do you want the first and last thing you see on your body to be clothes that don't fit you well, or clothes that aren't comfortable?  Our intimate clothing should hug our curves perfectly, be soft, and make us feel sexy. Just like your favorite dress, your lingerie should look great against your skin, and it should be something you feel confident in. Your lingerie should also accentuate your body, not hide it. Lingerie is an expression of yourself just like your outer clothes. You would never wear a shirt with a big hole in the seams would you? Why do you still have panties that do then?!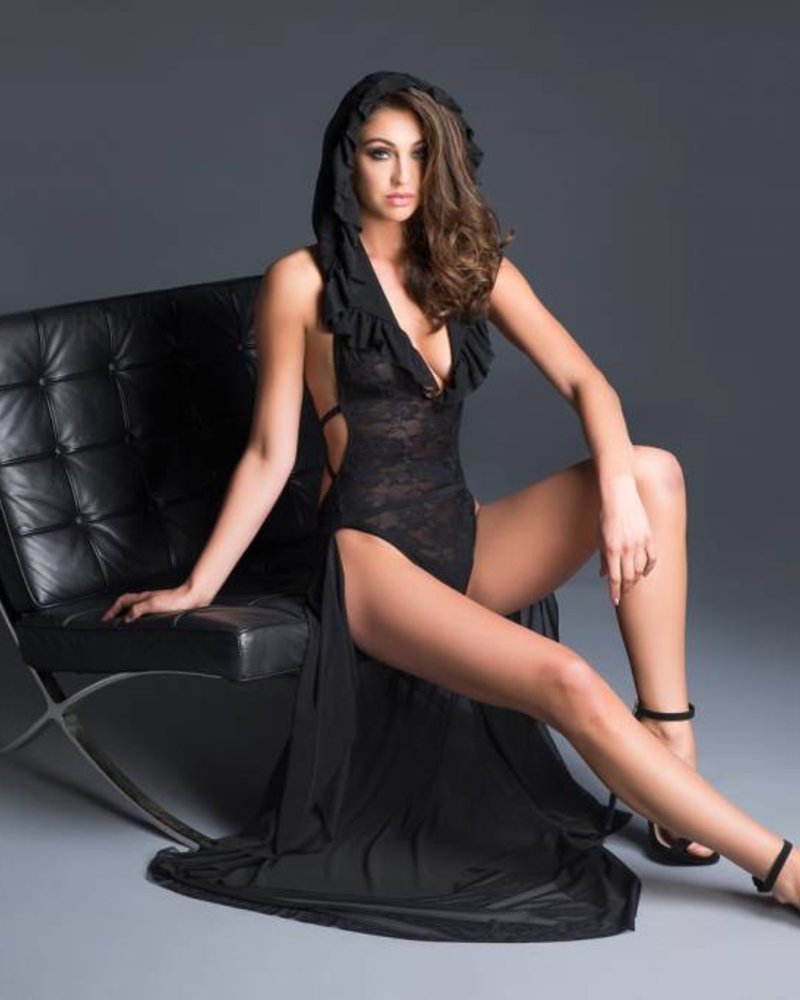 Just because no one sees your bras and lingerie, doesn't mean that you should neglect them. No one sees you brush your teeth either, you still do that every morning (we hope). When you have bras and lingerie that fit you well, and that you feel comfortable in, your day to day life and how you feel will change. Your confidence is related to your comfort. That dress isn't going to make you feel like a million dollars if it scratches you every time you take a step. Your lingerie is the same way. You might look fierce in that teddy, but if the straps keep falling down that's all you're going to be thinking about. You need to find bras and lingerie that make you feel sexy AND comfortable. Which is not as impossible as it sounds! Schedule an appointment with us, Angie will help you find the balance!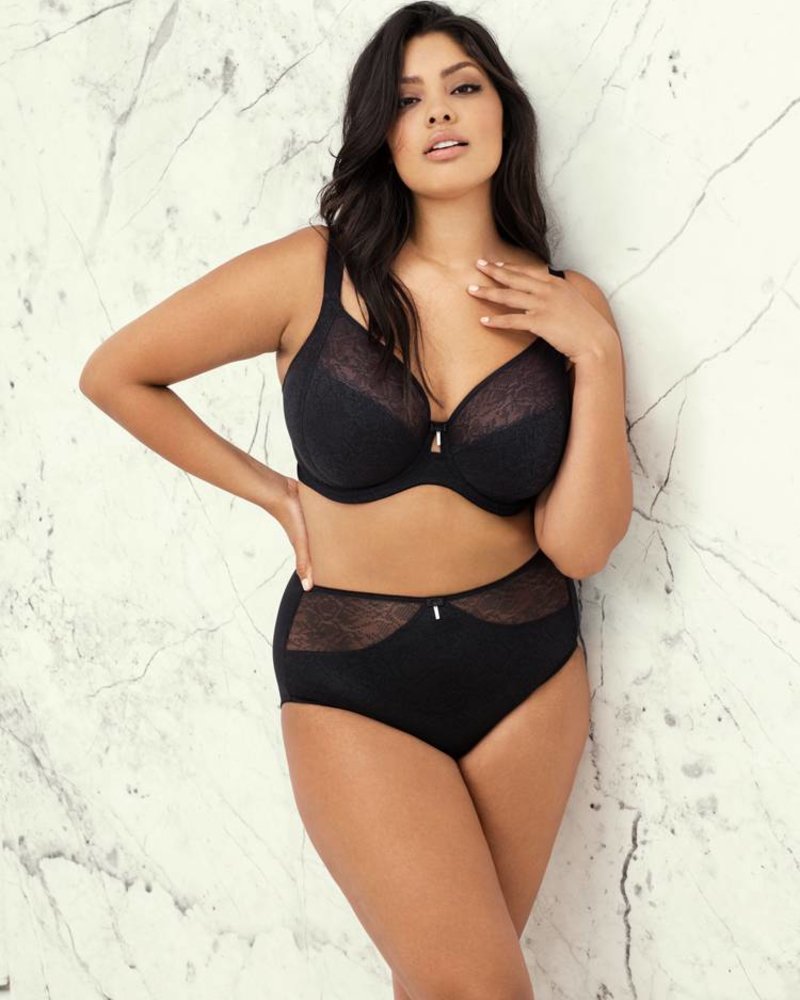 Elomi Mia Underwire Plunge Bra 
We want all women to feel sexy and confident every single day. Our store's mission is to change as many women's lives as possible by helping them to feel better about themselves. We know that all women need to feel sexy and confident, women of all walks of life, shapes and sizes. Which is why our store offers items for all women, we have bras in cup sizes A through O, lingerie from XS to 6X, plus size swimwear, nursing bras, pajamas, and a whole lot more! We know that when women look their best they feel their best. We want to help them feel beautiful and sexy everyday. Let us change your life today! Schedule an appointment with us and let us help you find your confidence!
Will you let us change your life? 
Let us know in the comments!
FOLLOW US ON INSTAGRAM @angiedavislingerie
FOLLOW US ON SNAPCHAT @Angiedavisphoto
 ANGIE DAVIS is a lingerie store & boudoir studio in Conway, Arkansas. Shop our website or come into the store and let us help you find the perfect piece of lingerie, your new favorite shoes, some gorgeous jewelry or the perfect fitting bra. We carry bras up to O, bralettes up to HH, nursing bras, lingerie up to 6X & much more! We also offer bridal registry & lingerie parties!
LADIES! JOIN OUR LADIES GROUP FOR MORE INFO!
GUYS! JOIN OUR MEN'S GROUP FOR MORE INFO! 
1131 Front St. Conway, AR 72032 - 501-450-4886 - [email protected]