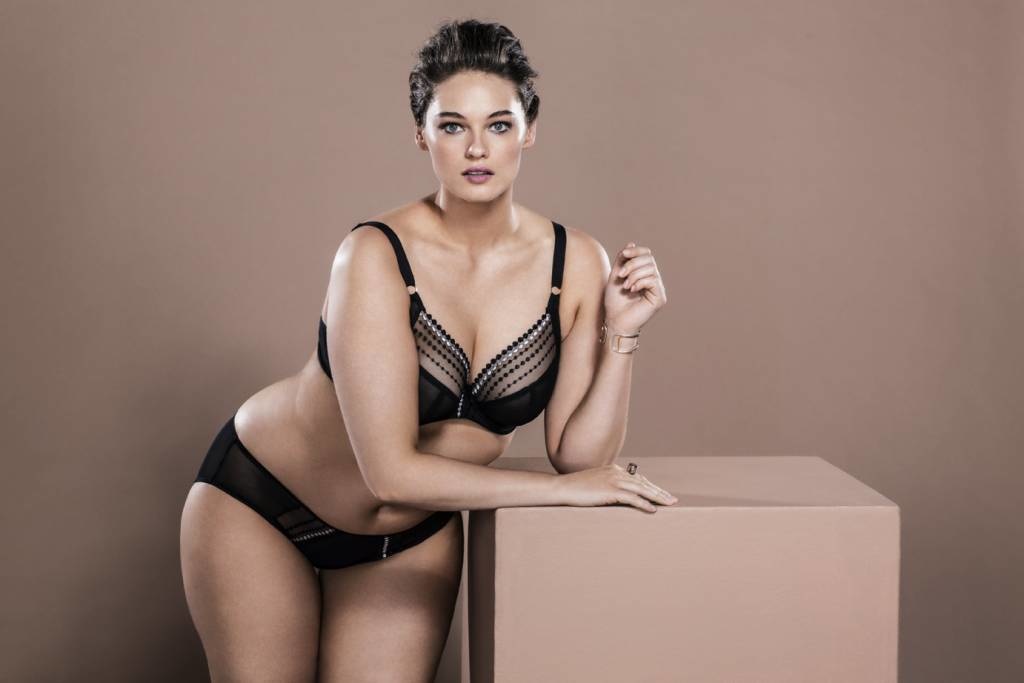 Chances are if you're reading this you have been to the ANGIE DAVIS website before. You've seen all of the pretties we have to offer, and maybe even dreamed about taking some home. Possibly you already have a few gorgeous pieces in your collection or maybe all you own are gorgeous lace panties and teddies. Rather you have two pieces of lingerie or two hundred you need to know how to properly care for them. If you've spent the time and money to buy great fitting lingerie, you should spend the time to properly care for it. If you take care of your investment it will last a lot longer. I've heard stories from women that have purchased Cosabella bras twenty years ago that they still wear. Not all lingerie is made with hand crafted Italian lace though, so not all bras will last twenty years. However, they should be lasting longer than a few months. Those bras that you've been throwing in the dryer, how long do they last? A month? Maybe three? Even not so high-quality pieces should be lasting for at least a year, if not more. Including your sports bras and the panties in a packet. With proper care your investments will last longer and save you money in the long run.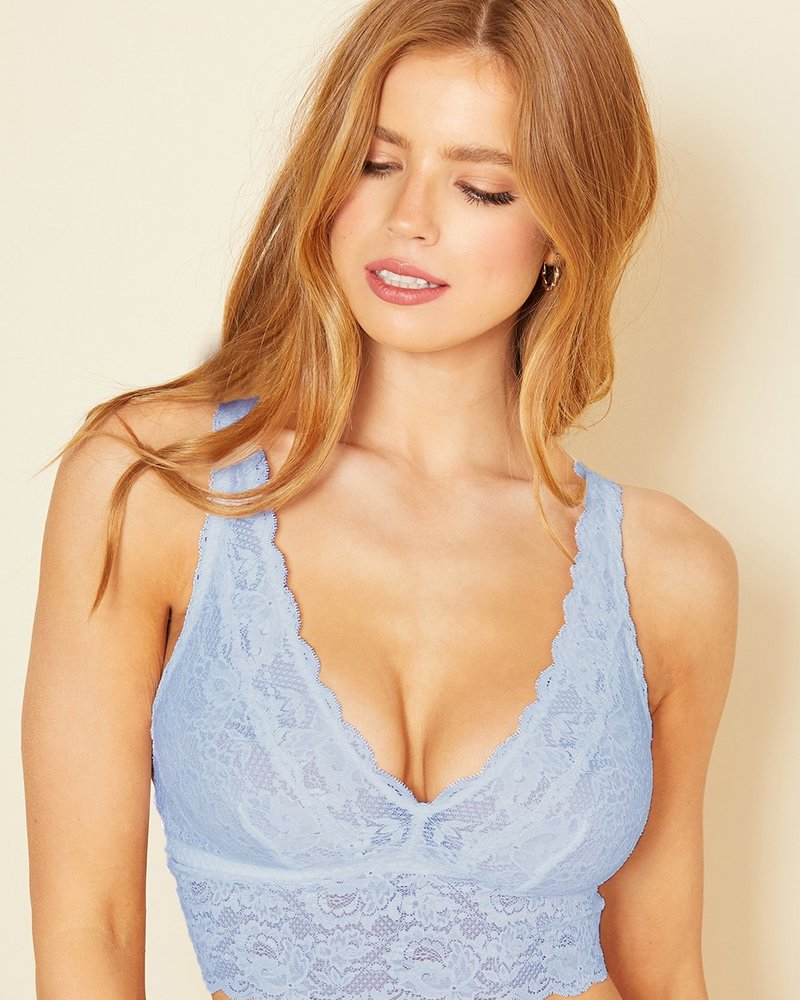 Cosabella Never Say Never Extended Plunge Longline Bralette
 Never Ever Put Lingerie in the Dryer
Never ever never ever never put your lingerie in the dryer. None of it. Not your sports bras, not your cotton panties, and especially not your delicate lacy high-quality lingerie. The heat of the dryer will cause the elastic to wear out quickly and bra cups to warp. If you have spent the money to invest in quality lingerie you're basically throwing that money into the lint trap when you put lingerie in your dryer! You wouldn't want your lovely NEW Elomi Cate Bra to be warped after just a couple wears. Save the bras and matching panties! Don't put them in your dryer!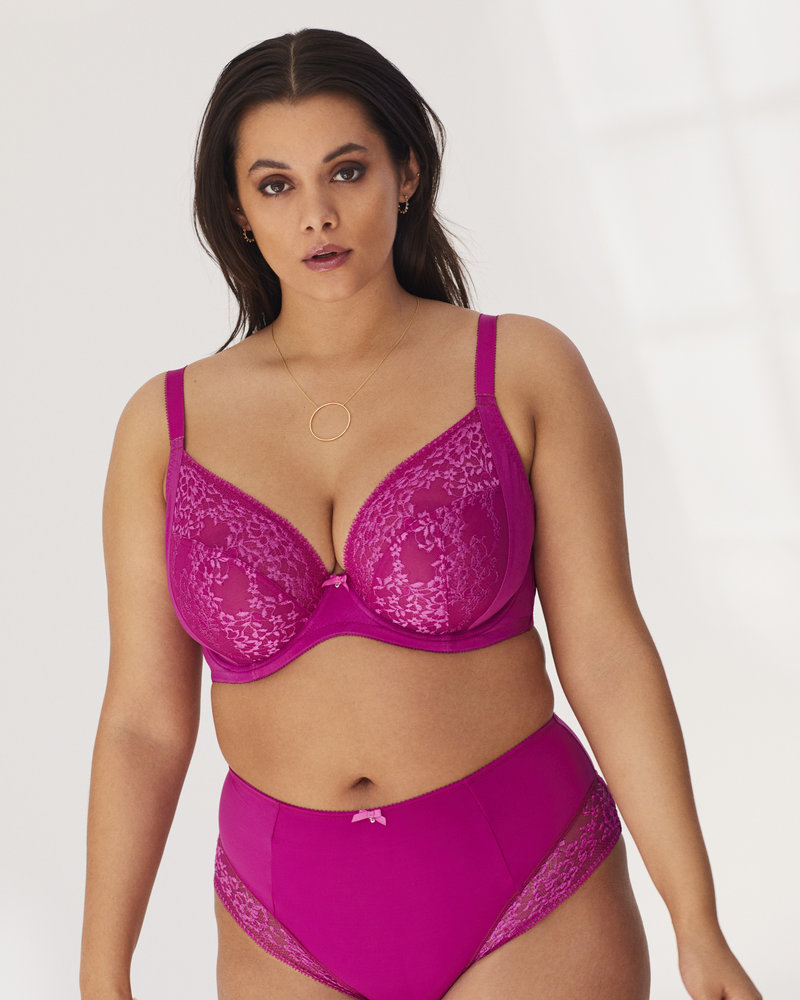 Sculptresse by Panache Roxie Plunge Bra
Hand Wash All Your Lingerie

How many times have we heard this rule or read it on the care label? Yet we are all (myself included) guilty of throwing lingerie in the washing machine every now and then. In fact I never used to hand wash my lingerie until my washer went out for a month. I took everything except my lingerie to the laundromat. I didn't want anyone to see my underthings so I hand washed them at home. After hand washing my pieces they were softer and they hadn't stretched at all. Even after we replaced our washer I kept hand washing my pieces because it made such a difference. Notice the difference for yourself when you hand wash our  Elomi Morgan Underwire Bra. Sizes up to O cup!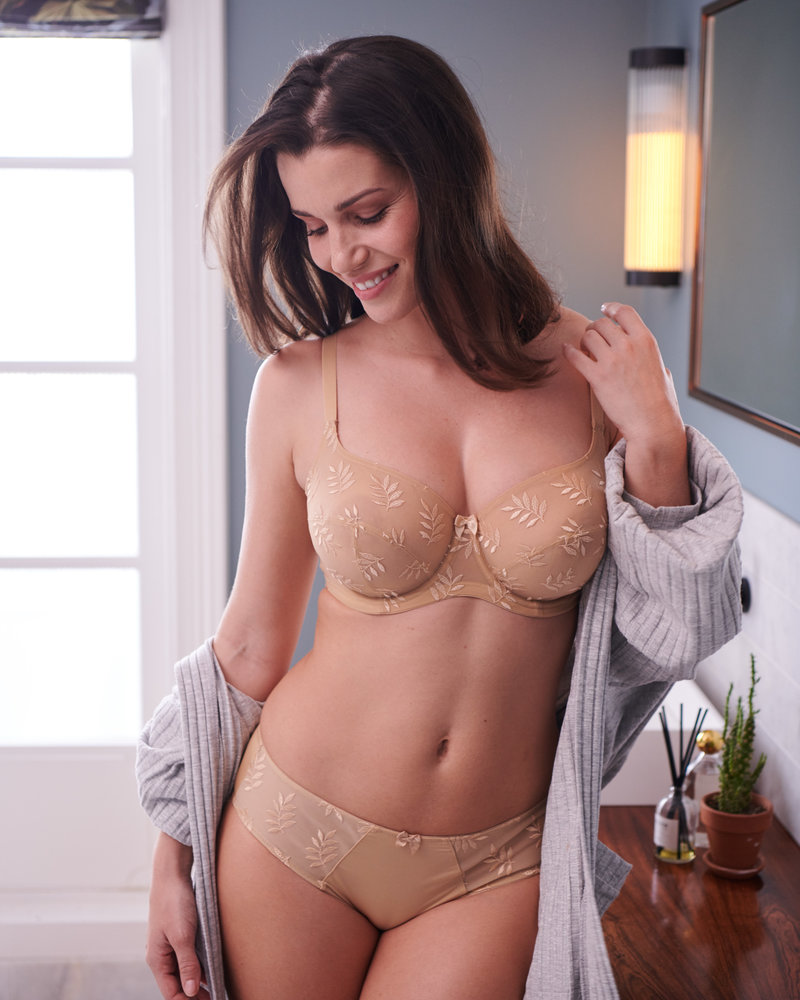 Panache Tango Balconnet Bra
When hand washing pieces fill your sink (or a bowl) with lukewarm water. Be sure to separate darks and lights. I know this is a common-knowledge rule, but sometimes we can be lazy about it. You really don't want your pure white pieces to become light pink or grey. After soaking for 30 - 45 minutes, pour a table spoon of detergent, into the sink with your lingerie. Make sure you use a light detergent that is alcohol free. This is very important. Alcohol in normal detergents will break down the threads in your lingerie and cause it to fall apart. I recommend using an alcohol free lingerie detergent or detergent meant for a baby's delicate skin. After pouring in your detergent, gently rub lingerie to remove any stains or odor. Rinse the detergent out of your pieces with lukewarm water until all suds are gone, and the water runs clear.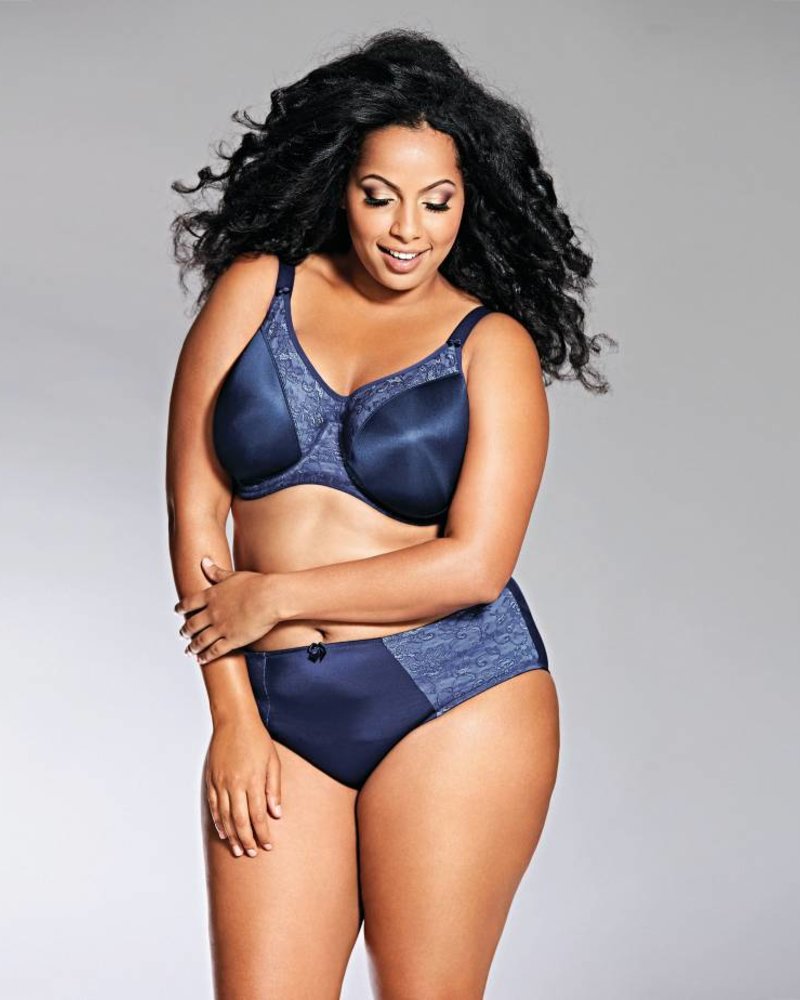 Yvette Banded Underwire Bra
Machine Washing
You should always try to hand wash your lingerie, but if you know that you're not going to do it/ won't have time, machine washing can be an option. Note that machine washing may cause bras and panties to stretch and warp. Washers aren't really forgiving and tend to shove clothes against each other. This can cause bra hooks or zippers from pants to snag the delicate lace of your lingerie causing rips and tears. To prevent this, place lingerie in a wash bag (or a tied pillow case) and make sure all hooks and snaps are closed. This will help prevent snagging and protect your NEW Elomi Jodi Underwire Plunge Bra from your other clothes. Sizes up to J! Again use a delicate detergent and wash on the gentle cycle in cold water. Only do this if you absolutely have too! Hand washing your lingerie is the only way to make your lingerie last!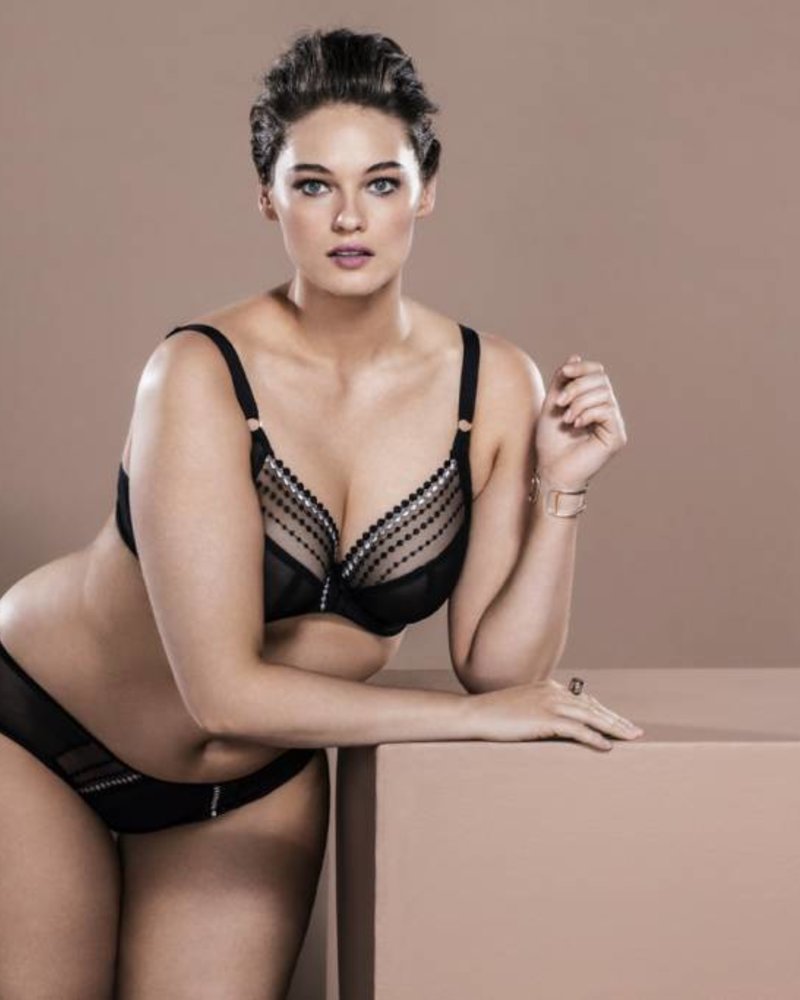 Elomi Matilda Underwire Plunge Bra
Drying
After you've rinsed your lingerie (or taken it out of the washing machine), do not ring it out! This can cause the fabric to stretch, or warp. Instead, remove excess water by pressing lingerie into a soft towel. Do not hang lingerie to dry as this can stretch the fabric or straps of bras. Leave lingerie out on a flat surface to dry, preferably under a dry towel. This will ensure the delicate fabrics stay intact. If one of your bras has started to warp or loose it's shape, try placing it it dry on top of another bra like our BACK IN STOCK Elomi Matilda Underwire Bra, to regain its shape. Sizes up to O cup!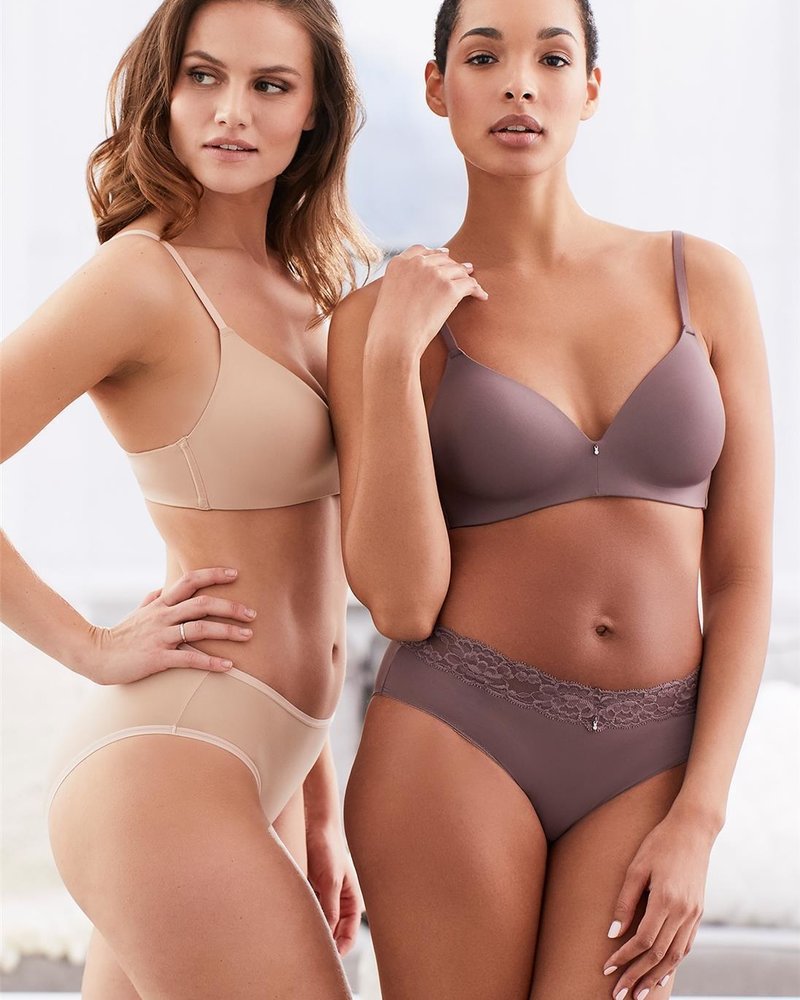 Montelle Essentials Wire Free T-shirt Bra
Basic Intimate Apparel
So we've covered lacy, delicate, lingerie. What about sports bras, and the from-the-box cotton panties? Should those go in the dryer? Bras of any kind, rather they were $20 or $200 should never go in the dryer. No matter what they are made of, the material in bras are meant to stretch. Meaning the heat from the dryer will cause this material to expand and ultimately wear it out. Which is no good. So no on the bras. In my opinion no lingerie or sports wear should ever go in the dryer. Cotton panties have little elastic, but they still have elastic. The dryer will cause these to wear down faster. If you are someone who replaces your panties every six months, placing these panties in the dryer won't be a big deal. If you're someone who wears bras and underwear until they have holes, or the elastic falls off, don't put them in the dryer! Machine washing is less dangerous with these items however. Since they have no delicate lace that will rip or tear easily they should be fine to go in the washer. Be sure to keep them separated in their own wash bag just in case, and wash on the gentle cycle in cold. You wouldn't want your NEW Elomi Energise Underwire Sports Bra to shrink. Sizes up to K cup!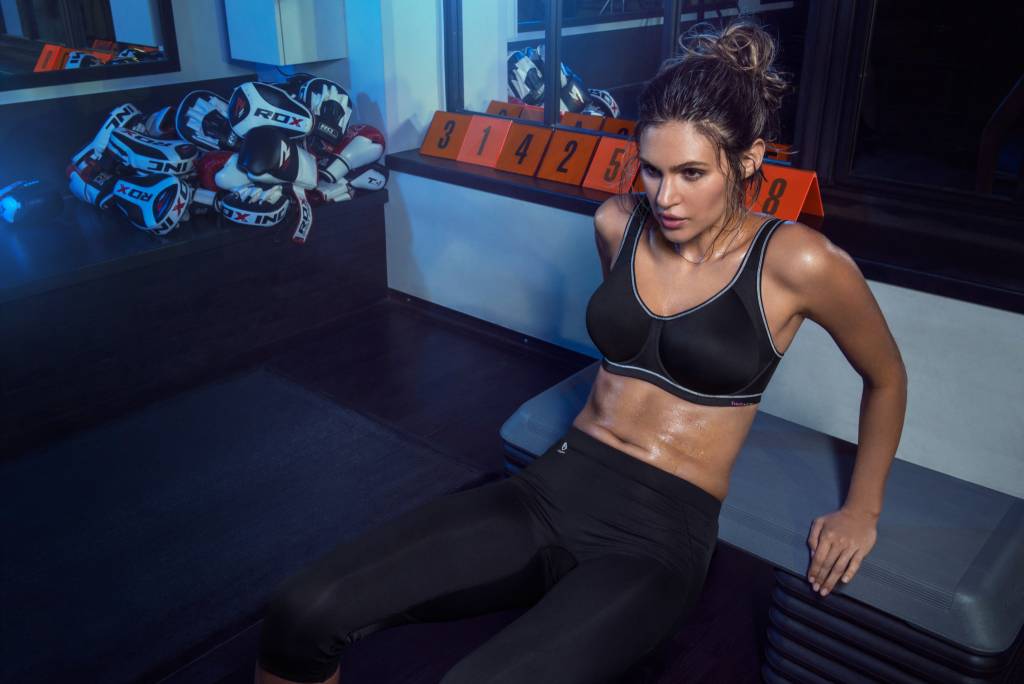 How often should bras be washed?
Every five to seven wears. Now just because you need to wash them after five to seven wears doesn't mean you should wear a bra for a week in row. Switch out bras everyday and if one of your bras gets sweaty, wash it before you wear it again. So wash sports bras (if you've worn them work out) after ever wear. Like our Freya Sonic Molded Sports Bra. Sizes up to K!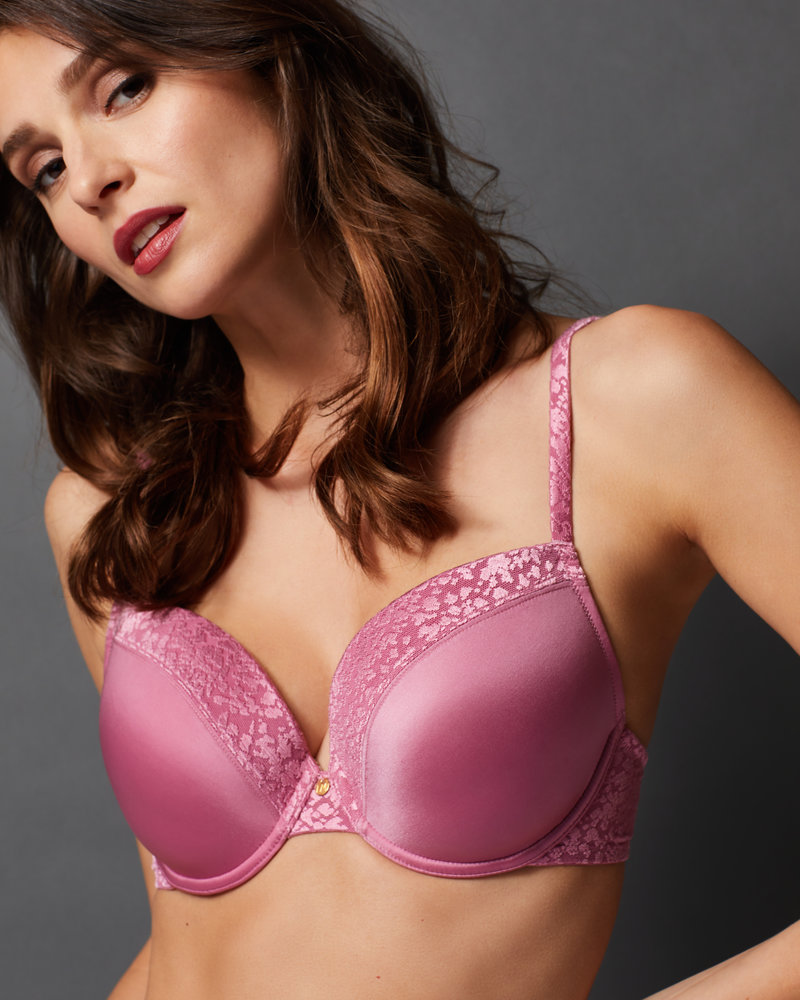 Le Mystere Safari Plunge
Proper Storage
Lingerie should be stored separately from other clothes. Especially clothes with zippers or snaps. These could get caught on the delicate lace, ripping or tearing them. Additionally bras should be stored separately from panties for this reason. To prevent warping in the cups of your bras, stack them on top of each other. Do not turn bra cups inside out, this will cause warping as well. Try storing bras in one of our bra bags. This will fit conveniently in your lingerie drawer and will ensure bra snaps and hooks don't snag other lingerie.
 I hope this post helps your lingerie last a very long time! If you have any other questions you can comment them below, email us at [email protected]
Did this post help with your lingerie care questions?
FOLLOW US ON INSTAGRAM @angiedavislingerie
FOLLOW US ON SNAPCHAT @Angiedavisphoto
 ANGIE DAVIS is a lingerie boutique & boudoir studio in Conway, Arkansas. Shop our website or make an appointment and let Angie fit you for the perfect bra or find the perfect piece of lingerie. I carry bras from A to O cup and band sizes 28-56 and beautiful lingerie in sizes small-6X!
LADIES! JOIN OUR LADIES GROUP FOR MORE INFO!
GUYS! JOIN OUR MEN'S GROUP FOR MORE INFO! 
Subscribe to the best subscription box for women!
1131 Front St. Conway, AR 72032  - [email protected]