Have you been needing to go bra shopping? Have you been avoiding this task due to it's time consumption, anxiety, and completely overwhelming nature? Believe me; we know how overwhelming bra shopping can be. Who do you think goes through all that stuff to check inventory? We do! We know we have A LOT of bras. Our small business tries to carry something for women of all shapes and sizes. So we do have more bras than the average bra or lingerie store. However, we can grantee that you'll find something that you love here. If you don't, we'll order you something you do love!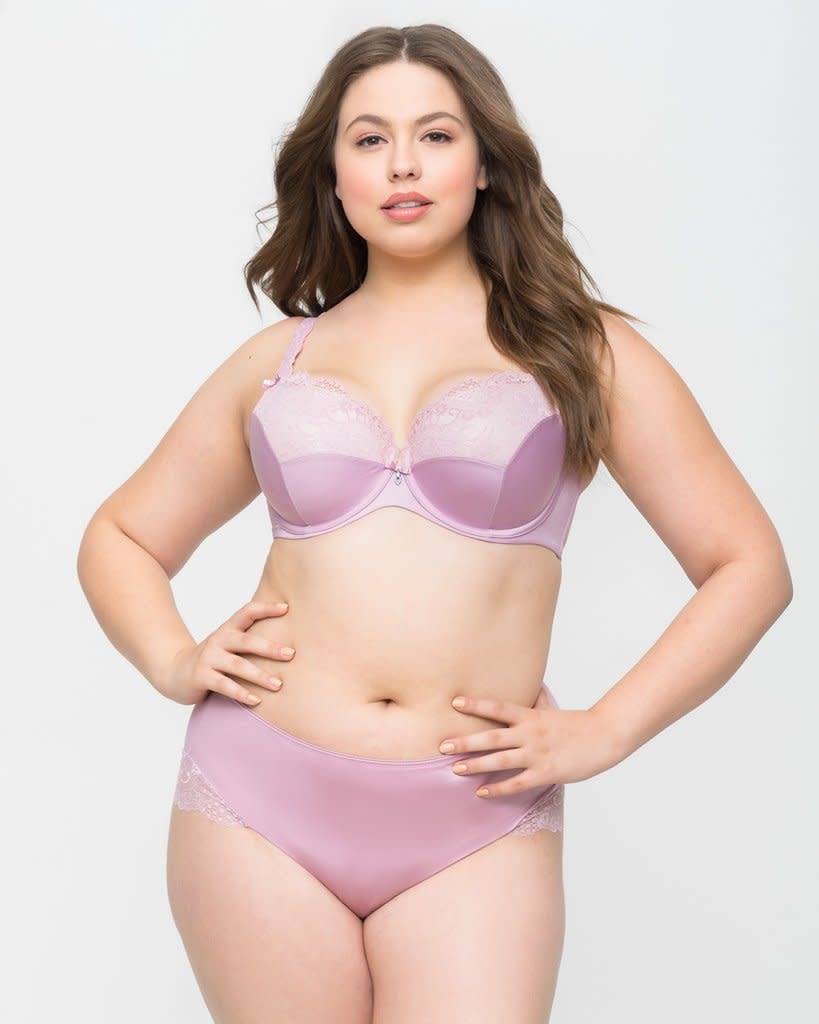 Curvy Couture Tulip Lace Balconnette Bra, Sizes up to H!
If you've been avoiding our store due to the scary amount of products we carry or just because you think we won't have anything in your size. Think again, we know how much bra shopping can take out of women. So we've come up with a few tips to help ease the anxiety of this task. Hopefully after reading these, it won't be a task, but rather a day full of shopping, lingerie and fun!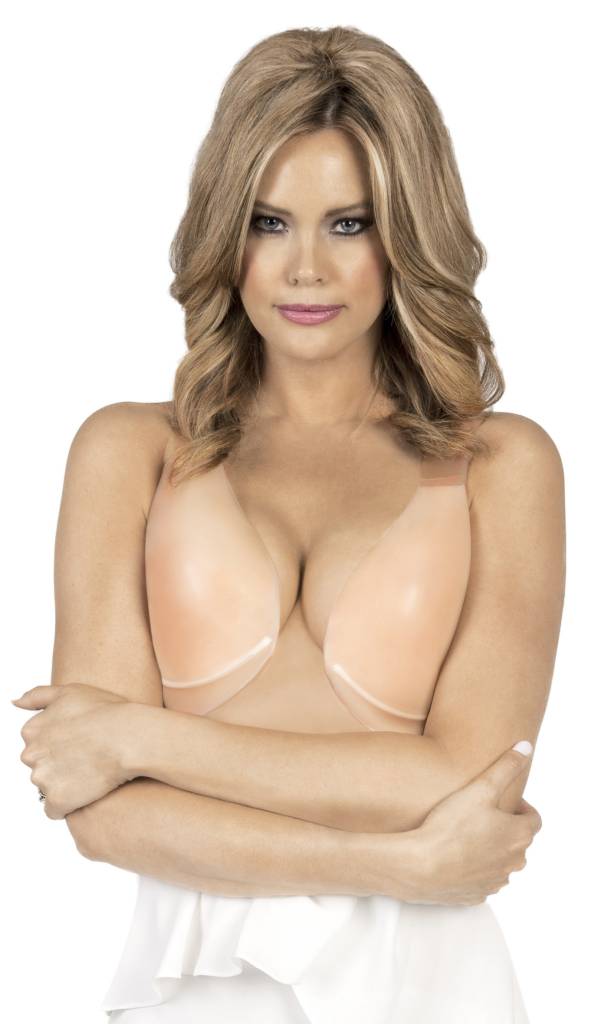 1. Set a Goal
What are you looking for? Do you need nude and white bras to wear under work attire? Are strapless bras in seriously high demand for your lingerie drawer? Do you need a Volumptuos Silicone Lift Bra (sizes up to H!) to wear with plunging v-neck dresses? Whatever you need, we have it! If you have an idea of what you want we can help you find it. Coming prepared with a goal in mind can help you from getting overwhelmed by the amount of gorgeous things we carry. We totally understand though if you get distracted by our new dresses, jewelry, or teddies.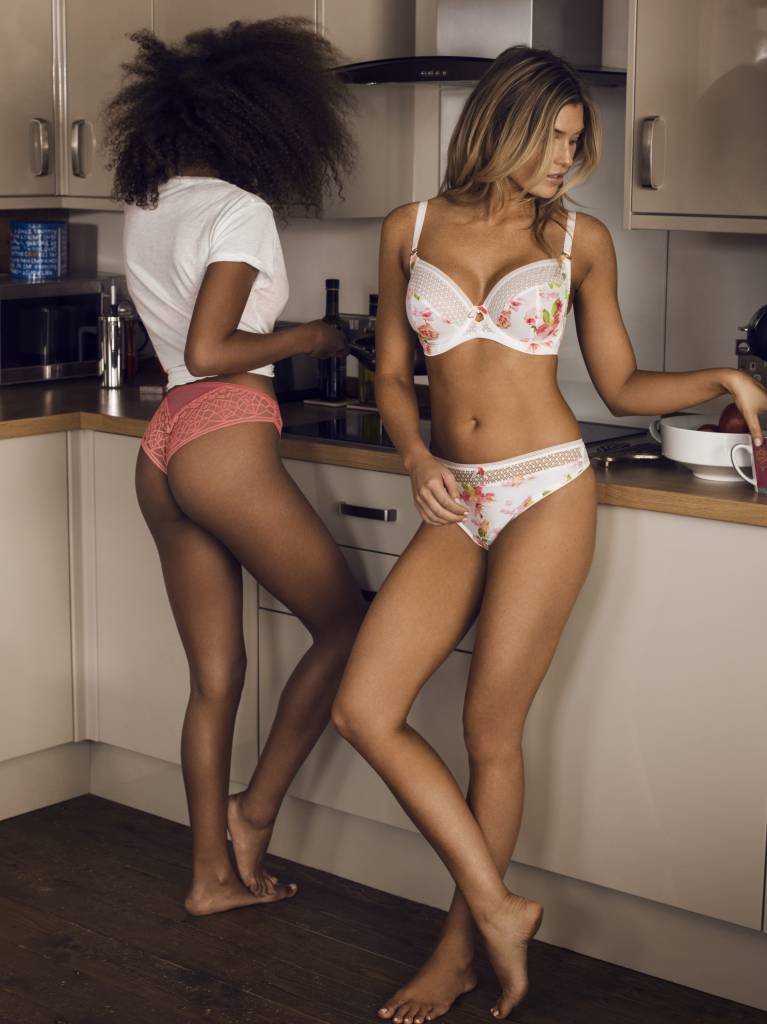 2. Get Fitted
Getting a professional bra fitting is very important if you're going to be wearing a bra with cups or underwire. I know you've all seen the statistics over and over again, but 80% of women are wearing the wrong size bra. We care about your comfort, so we don't want you to walk out of our store in a bra that will poke you with underwire because the band is too small. We really don't want you to walk out in a bra that is so big it won't support you. Bra fittings are nothing to be afraid of. You don't have to undress or remove any clothing. We take two measurements to find your cup and band size. Both of these measurements are taken over your shirt. After these measurements are taken our staff members will personally search for the bras you want in your size like this Freya Rose Tapestry Bra (sizes up to H). You won't even have to leave the dressing room if you don't want to. We are here to help and serve you every step of the way.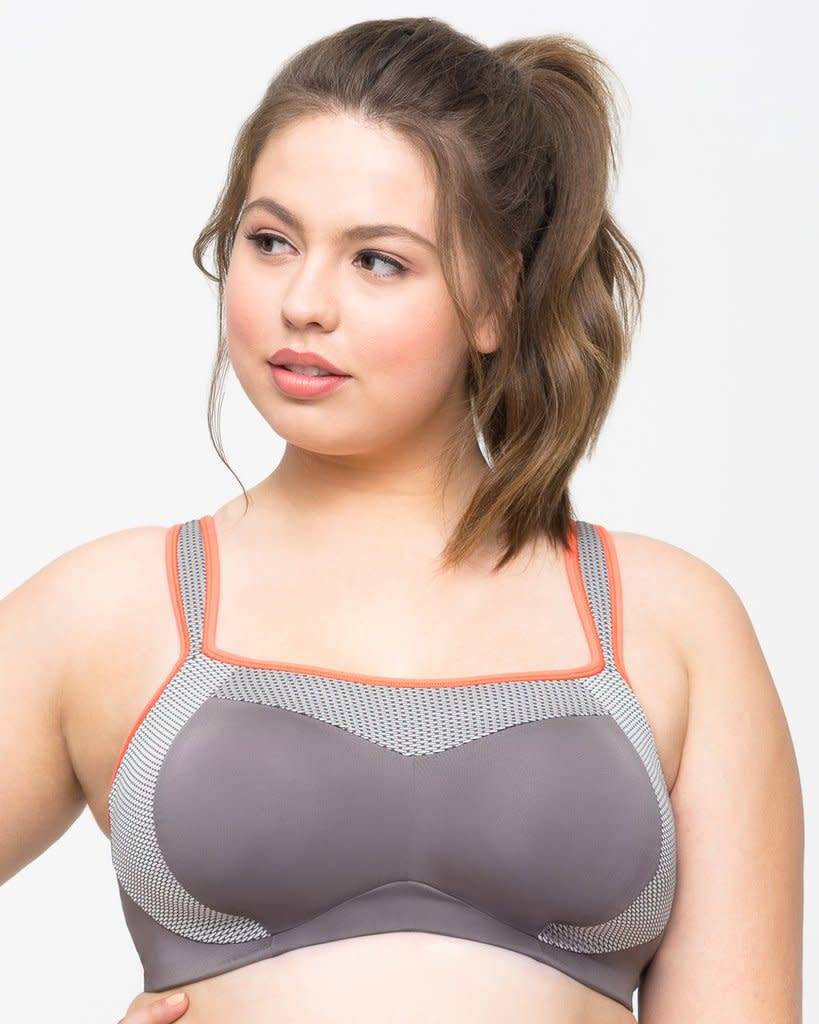 3. Make Sure You're Comfortable
I have a suspicion that 80% of women are wearing the wrong size bra, not out of ignorance, but rather out of choice. I know a few girls who like wearing push up bras that are just a size too large. They know they're too big, but that's just how they like them. I also know a lady who likes wearing her sports bras in one size smaller than she needs. She told me that it helps to keep the girls where they need to be at the gym. A properly sized and well made bra will support you correctly. Do not suffer in a bra that is too small or too big when we can fit you in a bra that is the correct size and gives you the support you need like our NEW Curvy Couture Confident Fit Sports Bra. We want you to be comfortable and confident.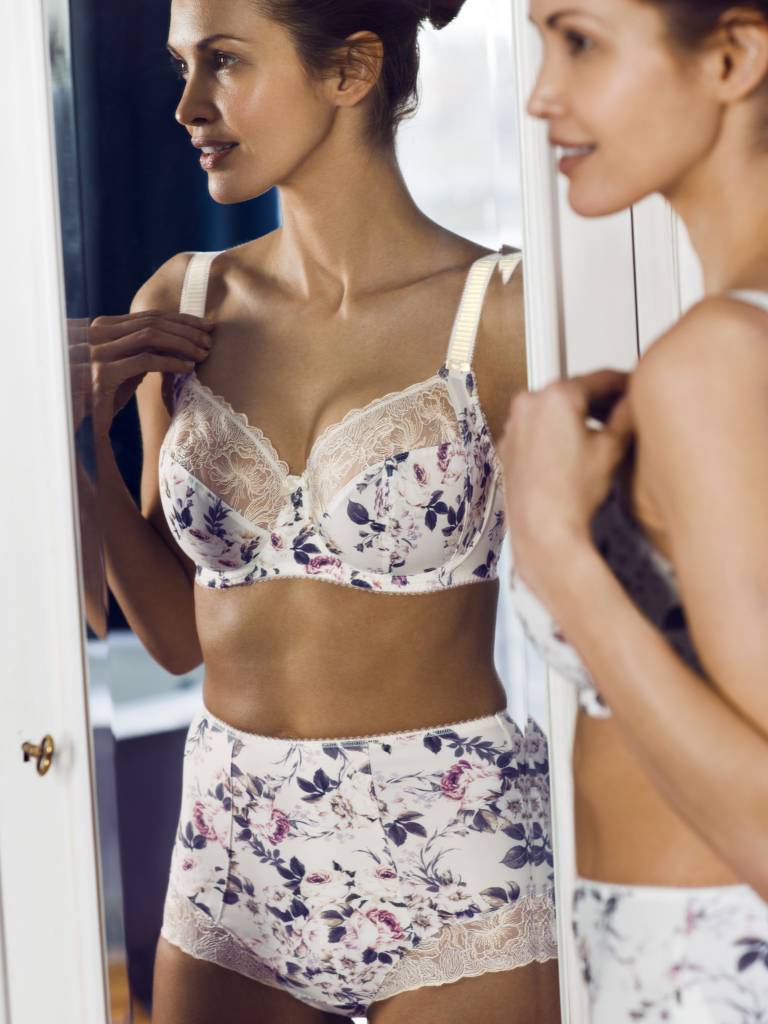 4. Get Informed About the Bras You Wear Everyday
The size we give you when we fit you isn't a sure thing. It's a relative number that will only help us to find bras in your correct size. Every bra, bra provider, and breasts are different. If a 32DDD feels too tight in our Fantasie Charlotte Bra (sizes up to I!) we'll try a 34DDD. This is because we want to make sure once we've figured out your cup size, the cup volume stays the same. A 34B has the same cup volume as a 32C and a 36B. Many women think that if they're fitted as a 34B then they have to find a bra that's a cup B, this is not the case. Plus, every bra manufacturer makes their bras different, and most styles of bras from the same manufacturer will also fit you different. This is why having a professional look at every bra you try on to see that it is fitting perfect each time is important.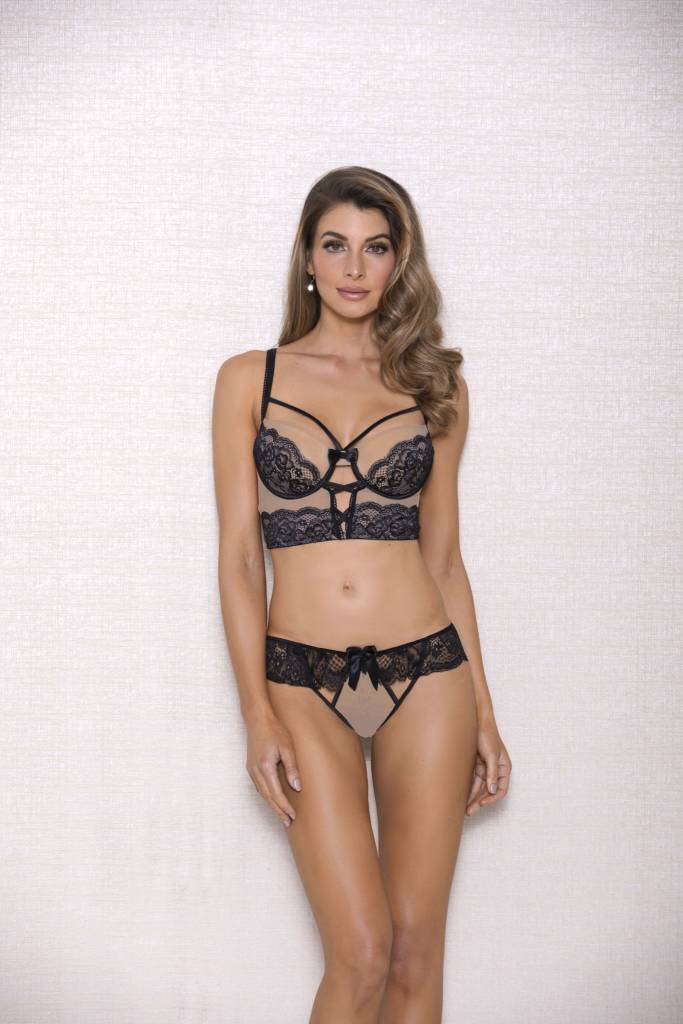 5. Make Sure Your Bra Feels Good on You
Do the cups of your bra completely encase your breast tissue? If they don't the cups of your bras could be cutting off your lymphatic system and be causing a number of health issues including lymphoma. Does the gore of your bra (the triangle connecting the two cups) sit flush on your chest? If not this could cause your bra to move around throughout the day, and it won't support you like it should. Do the straps of your bra need to be adjusted? Do you feel like your bra should be higher or lower on your chest? These are all questions you need to ask yourself before you purchase your new Erica Bra Set (sizes up to XL).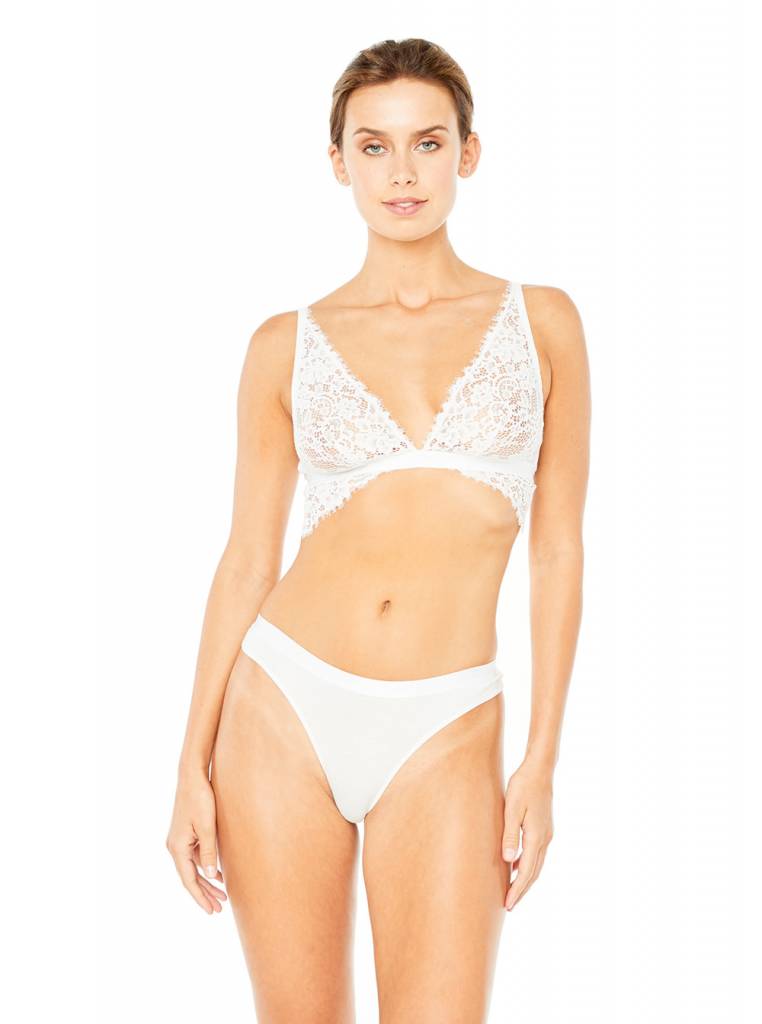 6. Make Sure Your Bras Are Going to Work
Are you going to walk out with what you originally intended on getting? Or did our pretties entice you and now there are lots of pink and blue bras when you really needed nude and white bras. Did you find a strapless bra for that event you're going to? We also have silicone bras for extra stay-in-place-support. Did you get a bra to wear under that sheer top you just bought? Beware that white bras like our Cosabella Jazmine Bralette will still show up under light colored clothing. To be totally invisible we recommend nude bras for sheer tops. If you didn't find what you needed, ask a staff member for help! We would be more than happy to find you your new favorite bra!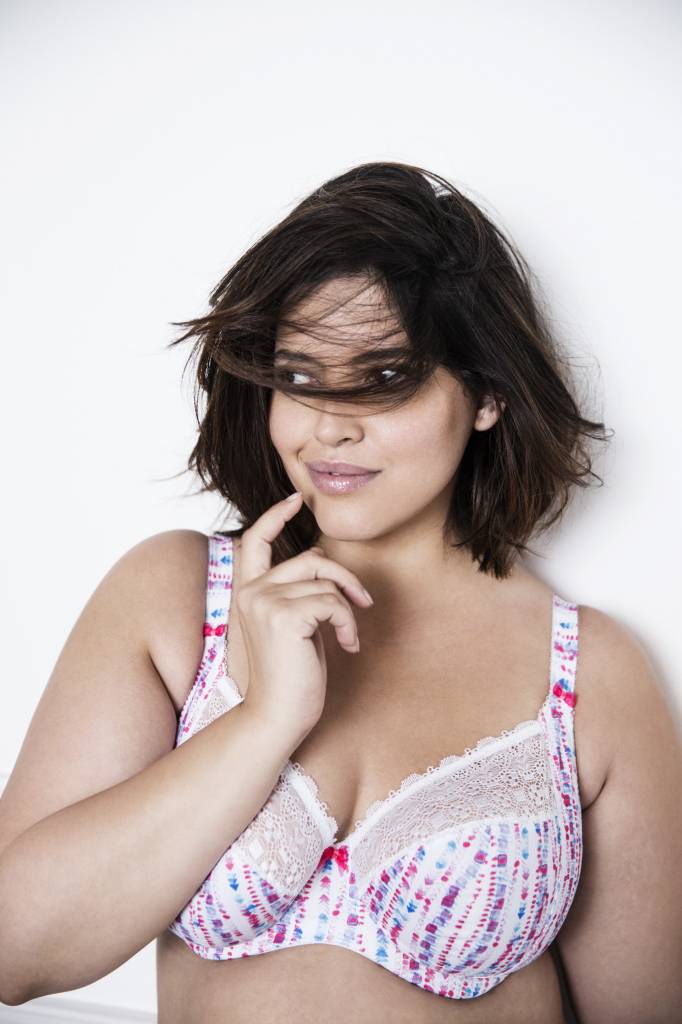 We know that bra shopping can be scary and overwhelming. We also know that not finding what you need can be devastating. This is why we have so many products, in so many different sizes. We want to make sure every lady is taken care of. Every lady deserves to find something she feels confident and sexy in like our Elomi Kim Bra (sizes up to K!). Yes, the amount of products we have can be scary at first, but rest assured that one of our staff members will be more than happy to assist you in finding whatever you need! So come see us today and let us fit you for your new favorite bra!
Do you find bra shopping stressful? 
Let us know in the comments for a chance to win a $25 gift card!
Winner drawn monthly! 
FOLLOW US ON INSTAGRAM @angiedavislingerie
FOLLOW US ON SNAPCHAT @Angiedavisphoto
 ANGIE DAVIS is a lingerie boutique & boudoir studio in Conway, Arkansas. Shop our website or come into the store and let us help you find the perfect piece of lingerie, your new favorite shoes, some gorgeous jewelry or the perfect fitting bra. We carry bras up to O, bralettes up to HH, nursing bras, lingerie up to 6X & much more! We also offer bridal registry & lingerie parties!
LADIES! JOIN OUR LADIES GROUP FOR MORE INFO!
GUYS! JOIN OUR MEN'S GROUP FOR MORE INFO! 
1131 Front St. Conway, AR 72032 - 501-450-4886 - [email protected]