We all have 'basic' lingerie. Strapless and nude bras, staple lingerie for work, day-to-day activities, and even some for play. What about the lingerie that makes you feel sexy? Not your everyday bra, and (sometimes) matching panty. Your lingerie that makes you feel confident and stylish. When shopping for lingerie, it can be easy to get discouraged, especially if nothing fits you correctly. After all, sexy lingerie is all about the fit, and how the lingerie flatters your body. Sometimes it's hard to know what styles look best on your figure, so we've compiled a list to make it easier!
Hourglass Figure
The almighty hourglass figure. You can wear just about anything, and get away with it. However, as with all things, there are some styles that just look better on your proportionate shoulders and hips. Since your waist is so small, we want to bring some added attention to it. I suggest something with a garter belt like our Lace Core Bralette and Garter Thong or our icollection Over The Moon Set. Both come in sizes S - 3X!
Ittie Bittie Tittie Committee
Mother Nature decided to gift you with little less in the bust area. Which is perfectly fine. I'm a member of this committee and I love it. Members of this committee don't need a whole lot of support. You can play around with different styles, and have a wider variety to choose from. If you have small breasts you probably also have small or narrow shoulders, so your bra straps are constantly falling down. My suggestion would be to go with one of our Cosabella racerback bralettes. I absolutely love mine. With this super cute bralette I can have a little extra support, and be super stylish with this colorful lace peeking out from under my tank tops. I don't even have to worry about my straps falling down!!! These gorgeous bralettes come in sizes S - XL!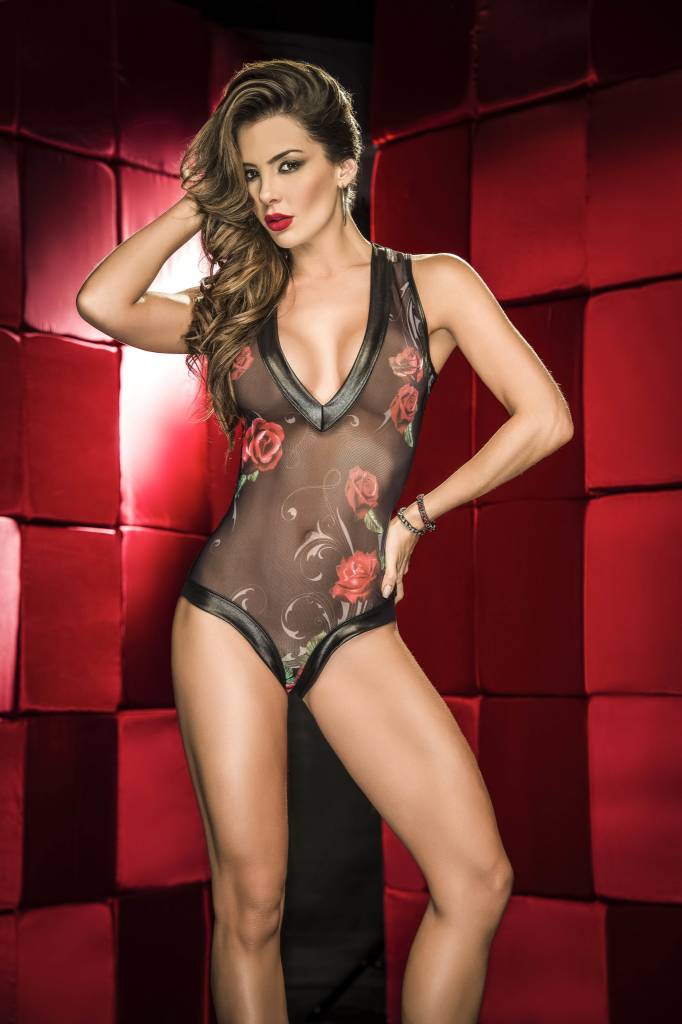 Pear Shapes
You ladies who have small chests and shoulders like the ittie bittie tittie committee, however, mother nature gave you lovely ladies those sexy curves. You ladies need to be showing them off with one of our Mapale Wet Roses Teddies. These are perfect because the graphic print draws the eye up, while still showing off those curves.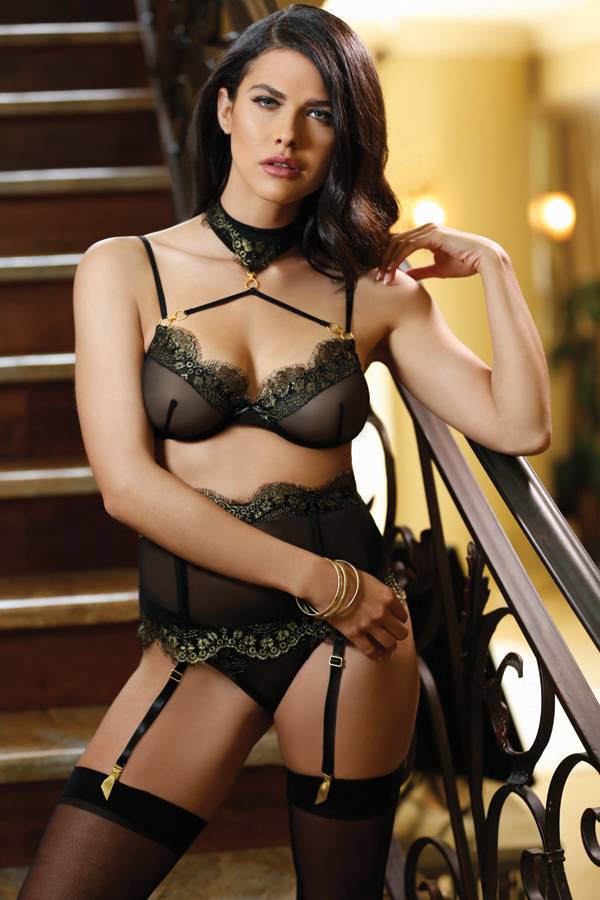 Petite
Finding a tank top that fits can take ages. It seems like whoever designed tank tops was 7ft tall. Finding one that fits correctly can suck, but you know what doesn't suck? The fact that you're frame makes it easy to wear basically any type of lingerie! You could really go any direction, however, since you don't need as much support, I would suggest something a little more 'out of the box' like our Fantasy Four Piece Garter Set. This sexy number can be worn as is or dressed up with some thigh highs for a sexy polished look.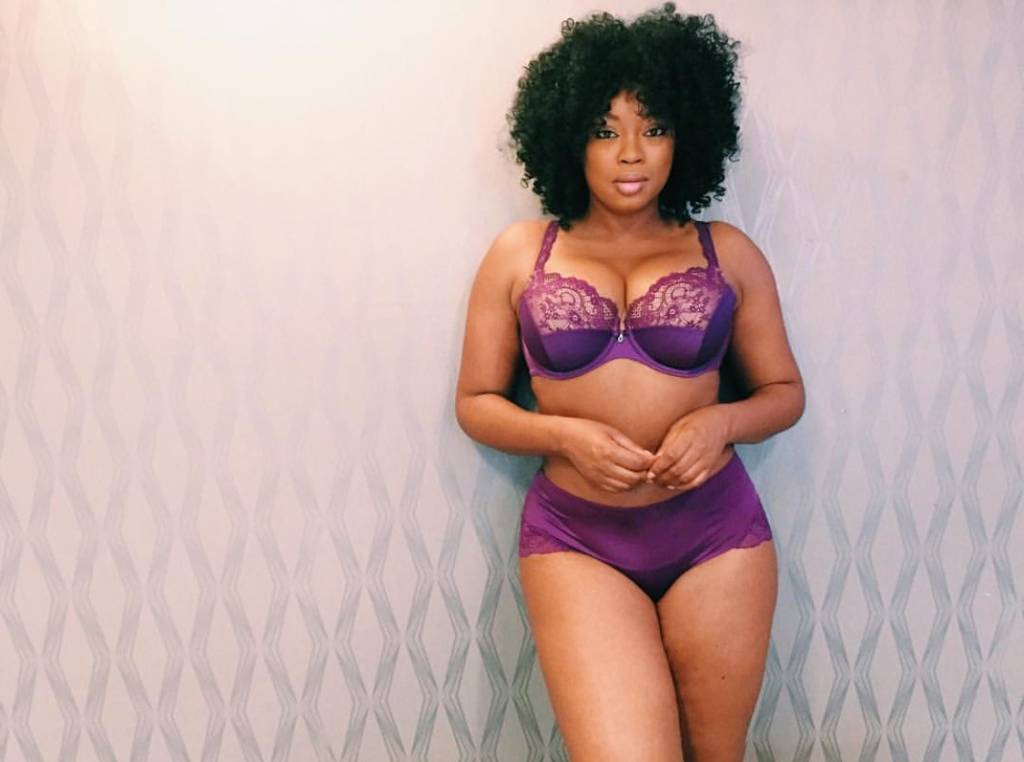 Busty
Bralettes and lace bras are adorable, but you're going to need some more support to keep your girls where they need to be - in your bra! Try one of our Curvy Couture Tulip Bras, it comes in sizes 36C to 46H! These bras are made for women who are a little more gifted in the bust area. This bra will help keep your girls where they need to be, and even help with issues like back and shoulder pain.
Long Legs
You've got legs for days! It can be torture finding jeans the right length, but luckily lingerie won't be so tricky! Show off those amazing legs with a sexy teddy like out Mapale Pastel Lace Teddy. This teddy is super cute, soft, and will show off those sexy legs! This lovely outfit come in Lilac and Aqua, sizes S - XL!
Apple
You ladies have those broad shoulders, and some of you are up there with our busty women. You could also go with our tulip bra, but my suggestion would be our iCollection Allison Babydoll. This babydoll offers support, and will accentuate those shoulders and curves. Not to mention you'll be adorable in this sexy floral pattern!
Did you like the lingerie for your bodytype?
Let us know in the comments for a chance to win a $25 gift card!
ANGIE DAVIS is a lingerie boutique & boudoir studio in Conway, Arkansas. Shop our website or come into the store and let us help you find the perfect piece of lingerie, your new favorite shoes, some gorgeous jewelry or the perfect fitting bra. We also offer bridal registry & lingerie parties!
1131 Front St. Conway, AR 72032 - 501-450-4886 - [email protected]ANGIEDAVISBoudoir.com