We have been receiving so many shipments in the store lately! Spring is almost here and we have been ordering new, colorful & wonderful Spring items for all of our wonderful customers! If you are reading this, and you have shopped with us THANK YOU SO MUCH! We really appreciate your business! If you are reading this and haven't made it to the store then you are missing out. Come see us! We offer complimentary bra fittings, bras up to size 44H (more sizes & maternity bras are on the way), bralette/bra & panty sets, sleepwear, sexy lingerie, jewelry, shoes, socks, soaps, candles, tea, and much, much more! We even have items for him! So come check us out! We are located at 1131 Front St in Conway.
Let's talk about some of our newest items. We are so excited to announce that we are now carrying colorful, beautiful bras up to size 44H, and will be carrying up to size K very soon! Yes, we also carry matching panties and plus size lingerie!
Our merchandise sells very quickly! If you see something you want in this blog post that is out of stock please let us know and we will special order it for you!
If you are one of the MANY women who have bought our nude and/or black tulip bra then you are going to be so happy to see our new colors! Wineberry & Caberet!
How gorgeous are our new colors?! Wineberry is on the left and Caberet is on the right, and they both come in sizes up to 44H.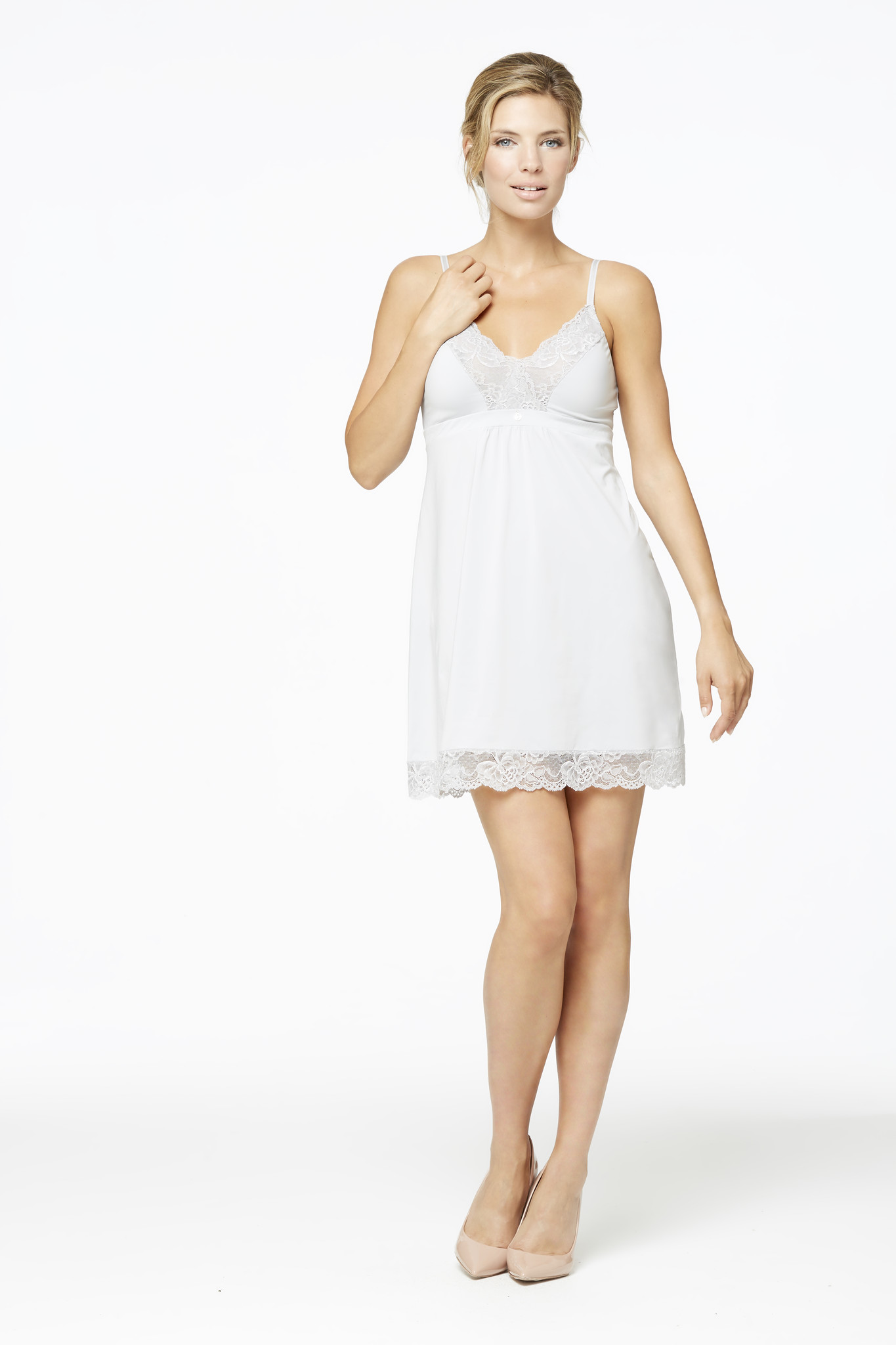 One of our newest and most popular items is our new sleepwear chemise. This one is Skyway blue and this photo does it no justice at all! It's a gorgeous, pastel blue that is perfect for Spring. I would swear it's made from magical unicorn hair because it's the softest gown I have ever touched. As soon as I received it in I called my vendor and had them send me 8 more colors. These come in size S-XXL.
Above are just a few of the bra and panty sets we received in. We have a TON of different colors, different types of bra and panties that can be matched in several different ways!
If you love our bralettes you are going to LOVE our new padded bralettes! If you have tried our bralettes and they didn't offer enough support then you are going to LOVE our new padded bralettes too! They are VERY supportive and VERY comfortable! They are made in Italy by Cosabella and are the softest most well made bralette I have found!
We also received in new colors in our Cosabella Extended sizes! If you are plus size and need a comfortable panty then this is the one for you! All of our Cosabella panties stay put! They don't move, they don't ride, they are absolutely beautiful and comfortable. Even the cheeks and thongs are perfect.
Our Cosabella racerback bralettes are one of our best sellers in the store, and we got in a bunch of colors! They are so beautiful, sexy and comfortable! If you don't have one yet then you are missing out!
We received in a lot more new merchandise and received in a lot of items that have been out of stock. These are just a few highlights! Make sure to check our website often so you can keep up with our new items!
One last thing before I get back to editing boudoir sessions. We offer a bridal registry for brides who are having lingerie parties, but did you also know we carry merchandise for your actual wedding too? And we have tons of items! We add new items every week! Check them out HERE!
Thank you so much for reading my blog post. If you have any questions about these pieces or anything else we carry please feel free to reach out to us. Click on any of the images above for pricing and ordering info. We hope to see you in the store soon!
Ladies, make sure to join on private, ladies only Facebook group by clicking HERE
ANGIE DAVIS is a lingerie boutique & boudoir studio in Conway, Arkansas. Shop our website or come into the store and let us help you find the perfect piece of lingerie, your new favorite shoes, some gorgeous jewelry or the perfect fitting bra. We also offer bridal registry & lingerie parties!
1131 Front St. Conway, AR 72032 - 501-450-4886 - [email protected]