Everyone has heard the phrase "Behind every successful man there is a woman." I'm not sure if this is true for every man, and I am sure its not true for every woman. However, it is true in Angie's case.
Angie and Brian first met at J.A Fair High School. I know, high school sweethearts, how adorable!? It wasn't your classic, love at first sight, married right out of high school romance however. After they graduated Angie and Brian had their oldest son, Dallas, and went their separate ways both marrying other people. During this time Brian had two more children, Kolton and Kaitlyn.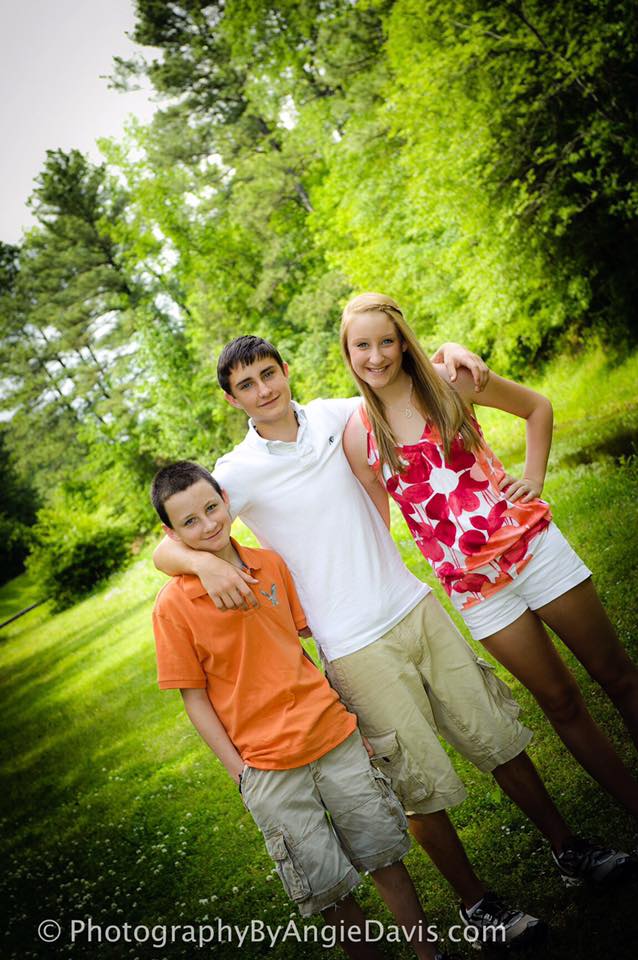 Years later, as fate would have it, those marriages ended and Angie and Brian eventually got back together. Brian asked Angie three times before she finally agreed to marry him in 2001. The third time he told her, "I love you with all that I have, will you marry me?" They got married that year on July 5th at Toad Suck Park. The ceremony was small, with only Angie, Brian, their son Dallas and the Justice of the Peace in attendance. The Justice of the Peace had been kind enough to leave his family BBQ that day to marry the two. After the wedding the family went back to Little Rock with only $5 to their names & a quarter tank of gas in the car.
From there Angie worked different jobs, while Brian remained in the military. Angie ran a house cleaning company until she started a job as a sales rep. Angie was great at sales, if you can imagine that, her owning her own store now and whatnot. She was the top salesperson for several years, and was still in sales when Brian was deployed to Iraq in 2005.
Before Brian left he bought Angie a camera so she could send him pictures of their children. From that moment on Angie realized she really liked photography and was pretty good at it. She started teaching herself Photoshop. When Brian came home she told him she wanted to do photography part time. From there she started photographing sports teams, high school seniors and family photography. As her photography business kept flourishing Brian kept buying Angie better cameras. She started photographing weddings and even freelancing for the Arkansas Democrat Gazette along with other publications. All while still working in sales full time. Until Brian bought her Nikon D4. That was the camera that "did it."
Brian realized that photography wasn't just a hobby for Angie, it was her passion, and that she was miserable at her sales job. On a leap of faith, and total belief in Angie, he woke her up with coffee one morning, and told her to quit her sales job. After laughing for a second she realized he was serious. He told her that he believed in her and that she should be doing what she loved. That same morning she quit her job, and started doing photography full time.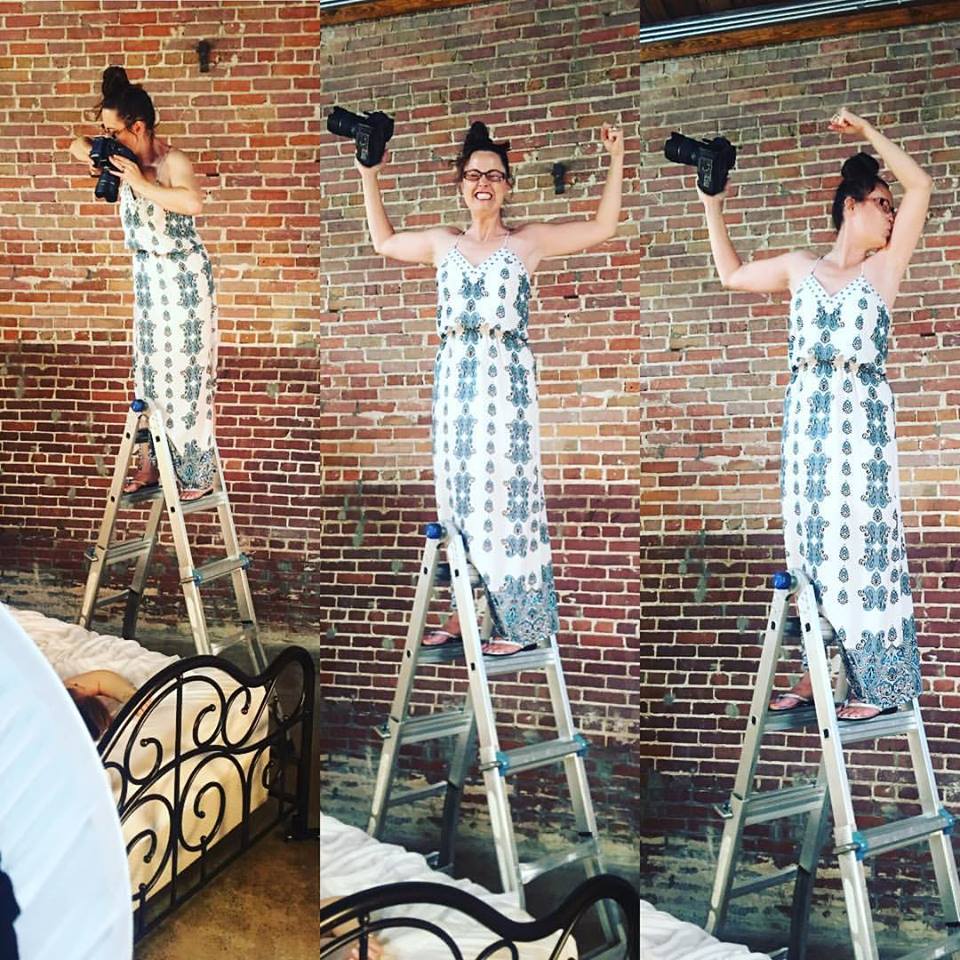 She worked from home for 2 years before opening her first studio in Conway. During this time Brian said it was his job to, "keep the demons off her, so that she could do what she loved." He was always there when things got tough or when she needed him.
When Angie told Brian she wanted to quit doing weddings and just do boudoir photography, Brian was "terrified." He said that keeping up with Angie was similar to running with a cat. Brian was comfortable, but Angie was looking for her next thing to run towards. Brian didn't understand why she wanted to do this but just ran alongside her so she could keep moving towards her dreams. He described Angie as a creative, "she sees the big picture and I'm the realist. I try to figure out how we're going to put the puzzle together." Which is what makes them such a great team.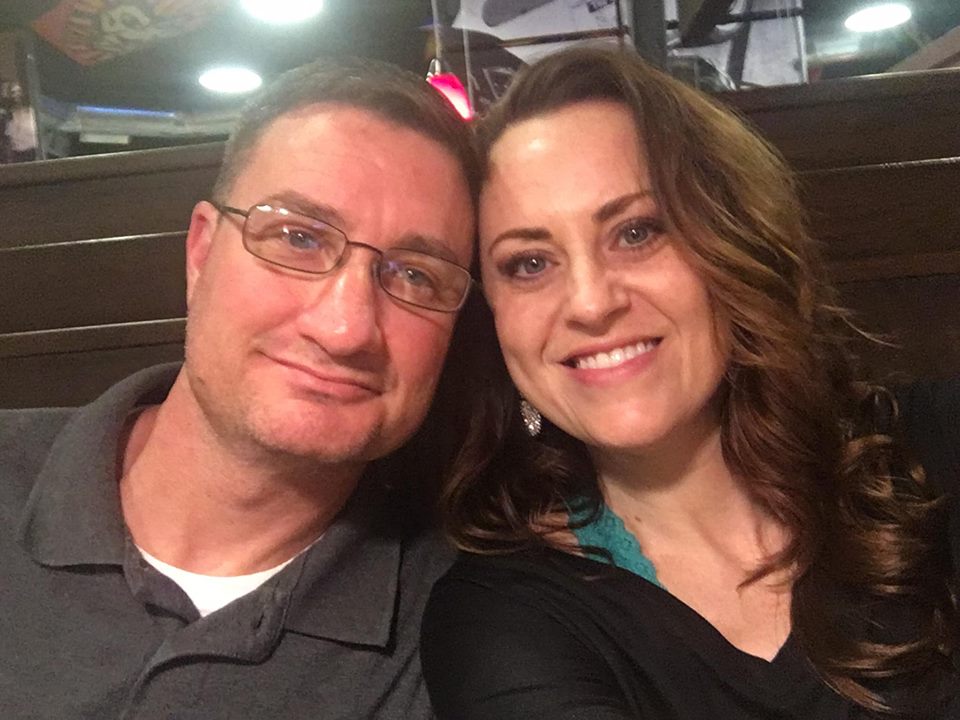 Brian said that he slowly started to understand why she loved it so much. He had no idea the kind of impact this would have on women. "This all started with her quitting her job, and now she helps women see themselves the way their significant others see them everyday." She gives women the self confidence to see how beautiful they really are.
Angie is not only helping other women, she's helping herself as well. After the unexpected passing of their youngest son, Kolton, in October of 2015, days were certainly a lot darker. Angie's job gives her the courage to keep going. "She glows when she helps these women see themselves the way she sees them. It saves her every time."
So what is like to be married to lingerie store owner and boudoir photographer?
"My friends envy me." Brian says his friends offer to "hold the lights" during the sessions, but so far Angie mysteriously hasn't needed any help. Brian has also jokingly offered to hold the lights but usually only gets called into the studio when shelves need to be installed or when the computer won't work. He's the store's official 'IT guy'. Even if he did get to hold the lights he says he "only has eyes for her."
Brian says that they are just two people, living a fairly normal life. Even if it is filled with half naked women and lots of sexy lingerie. Which he gets to help pick out! "I'm her sounding board, she comes to me when she needs a man's opinion." He says that he gets to be her anchor and tries to help anyway he can. "This is her first time running a business where she has to manage other people, not just herself." Whereas Brian's job has been to manage other people for several years. "I try to help her in any way I can and give her advice on how she should handle certain things."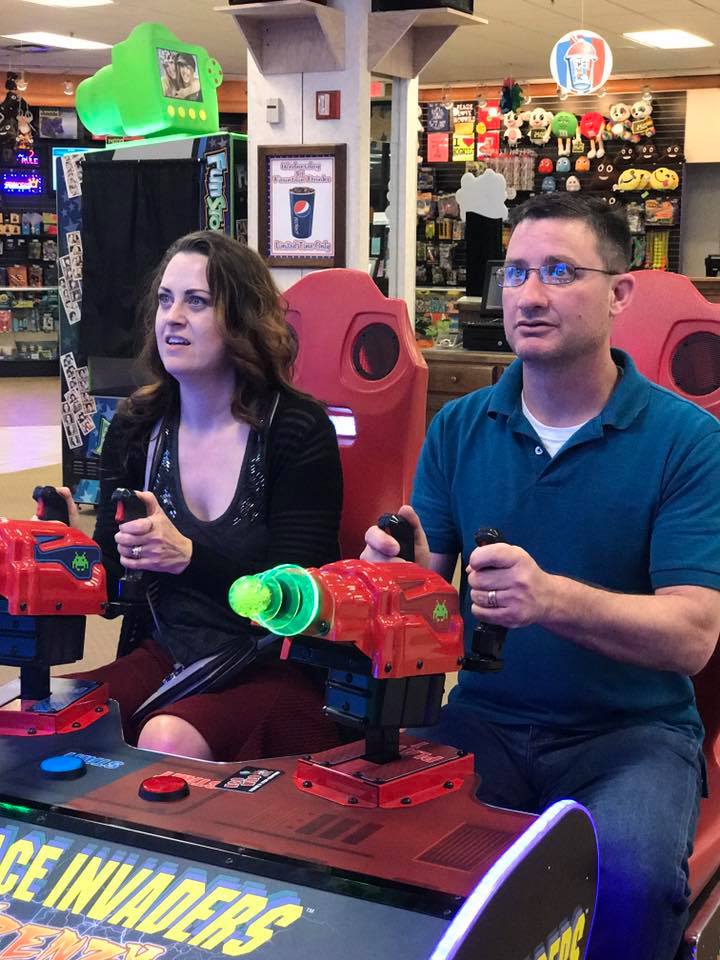 Brian doesn't think that their life is terribly different from the way it was before. She's still chasing her dreams and he's still helping her every step of the way. He said he, "doesn't see her much." Angie goes into the studio everyday around 8 and leaves everyday around 7. However, this has made the time they do have together even more special. "She comes home exhausted, but she loves every minute of her day." Brian said that seeing her come home everyday, even if she's exhausted, fills him with pride, knowing that she is finally able to do what she loves.
ANGIE DAVIS is a lingerie boutique & boudoir studio in Conway, Arkansas. Shop our website or come into the store and let us help you find the perfect piece of lingerie, your new favorite shoes, some gorgeous jewelry or the perfect fitting bra. We also offer bridal registry & lingerie parties!
1131 Front St. Conway, AR 72032 - 501-450-4886 - [email protected]ANGIEDAVISBoudoir.com