The weather is finally getting warmer and I couldn't be happier. I hate the cold winters that force you to pull out the gloves, sweaters, and scarves. I feel like an Eskimo walking to class with my 50 lb backpack, my lunchbox (yes I'm in college and I carry a lunchbox, remember this is a judgment free blog), and my 6 layers of sweaters. However, it's looking like I can ditch the big coats for another few seasons! I love spring, the warm weather, the rain, and the flowers. Everything seems to come back to life, and that makes me happy. What doesn't make me happy is all the spring obligations. Like cleaning. I'm not going to lie, usually I skip spring cleaning and just toss old things as they get in my way. This year however, my boyfriend and I have decided to move when our lease runs up in a few months. Meaning we have to pack the entire house.
The packing process is one I'm quite familiar with. I've moved quite a bit since my freshman dorm experience. However, I've been comfortably living in our current house for two years. Meaning I've accumulated two years worth of clutter. Which, when moving houses, is impossible to avoid going through. I've decided to start early so I can be sure to go through everything before we have to leave. Starting small and working my way up to the dreaded garage... Yesterday was the closet, and more importantly my lingerie drawer. I thought this one would be easy, but as it turns out I'm actually a lingerie hoarder. I couldn't believe all the holey junk I had been holding onto. So for all you spring cleaners let me suggest a few tips to make this task a little easier.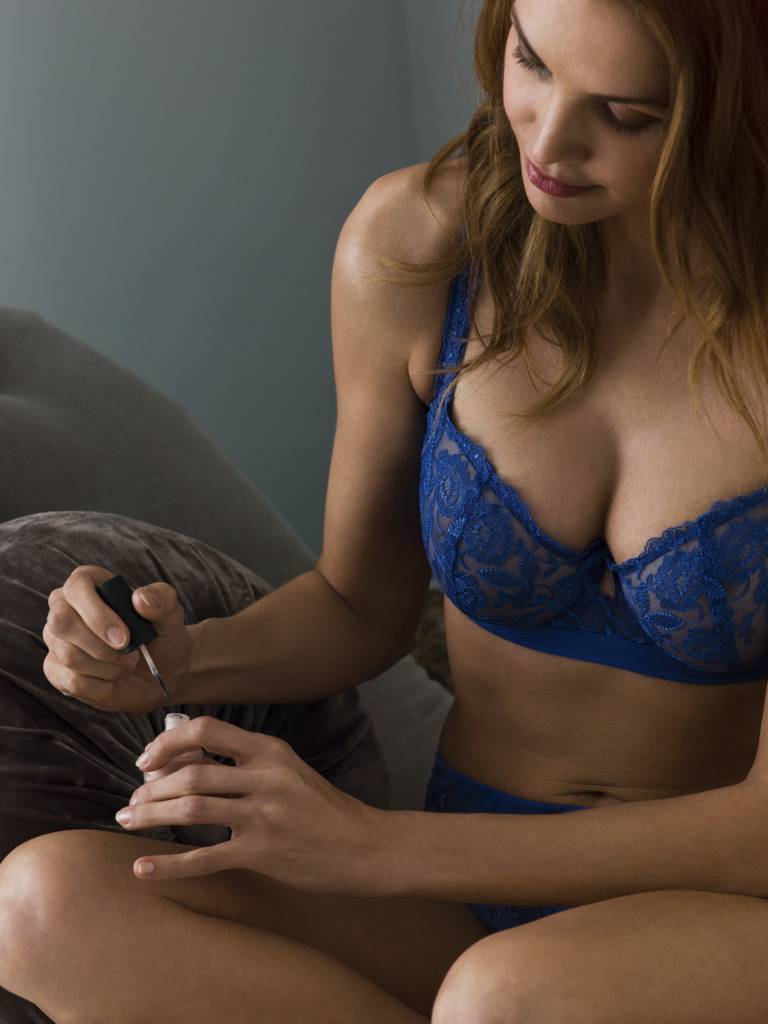 Dump the Drawer
When my boyfriend first moved in with me, I was shocked to learn that when he cleans a room he drags everything out of it first. This seemed really counterproductive to me. If the things belong in that room why not just leave them in there? He told me that way you actually have to go through everything before it can go where it needs to. Meaning trash went in the trash can, shoes went in the closet instead of by the door. The process took longer, but things did get clean. So I've started to adopt this method (most of the time) and usually dump my drawers before going through the contents. With everything out in the open our NEW Fantasie Sienna Bra (size up to H) you can start to make a keep, maybe, and toss/donate piles.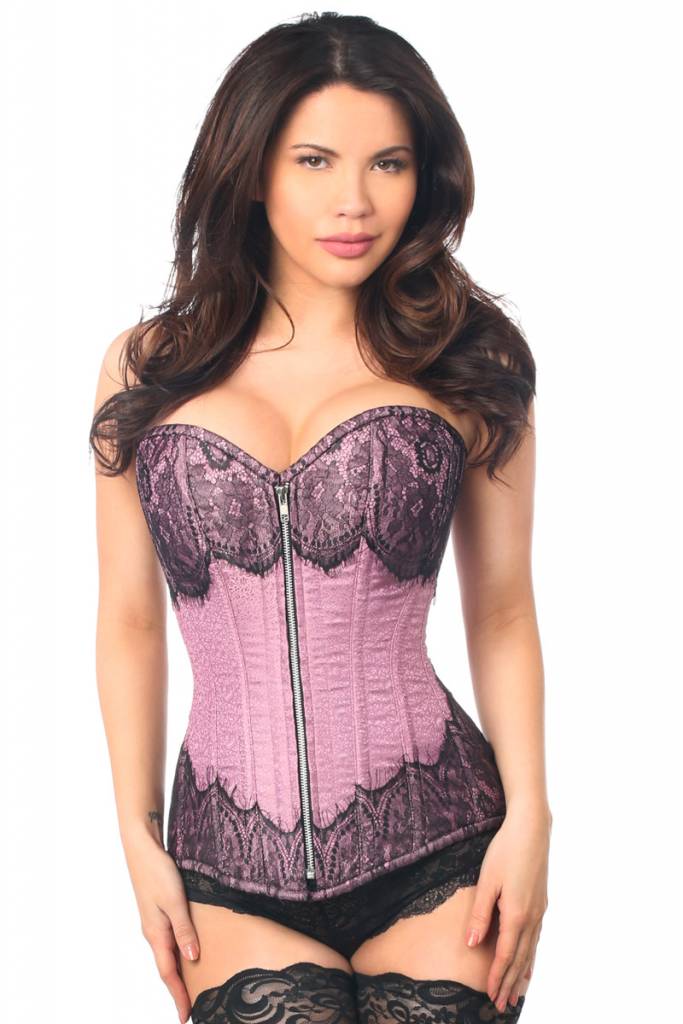 The Keep Pile
This pile should be relatively easy, just hold onto the things that haven't faded or lost elasticity. Only keep bras that actually fit you well and don't poke you with wires. Keep the panties that still have their bows and toss the ones with holes. I don't care if they are your favorite panties ever, if they have a hole toss them. If they've lost the elastic throw them away. Only keep things that you love and fit you well.
It's alright to keep a few things that you love even if they don't get used that often. I have this gorgeous Brocade Steel Boned Corset (sizes up to 4X) in my closet. I only wear it about once a month for "special occasions." Other than that it doesn't see the light of day. I keep it because it's fabulous and on the rare occasions when I do wear it out, it makes me feel fabulous. The lingerie you decide to keep should give you a similar feeling.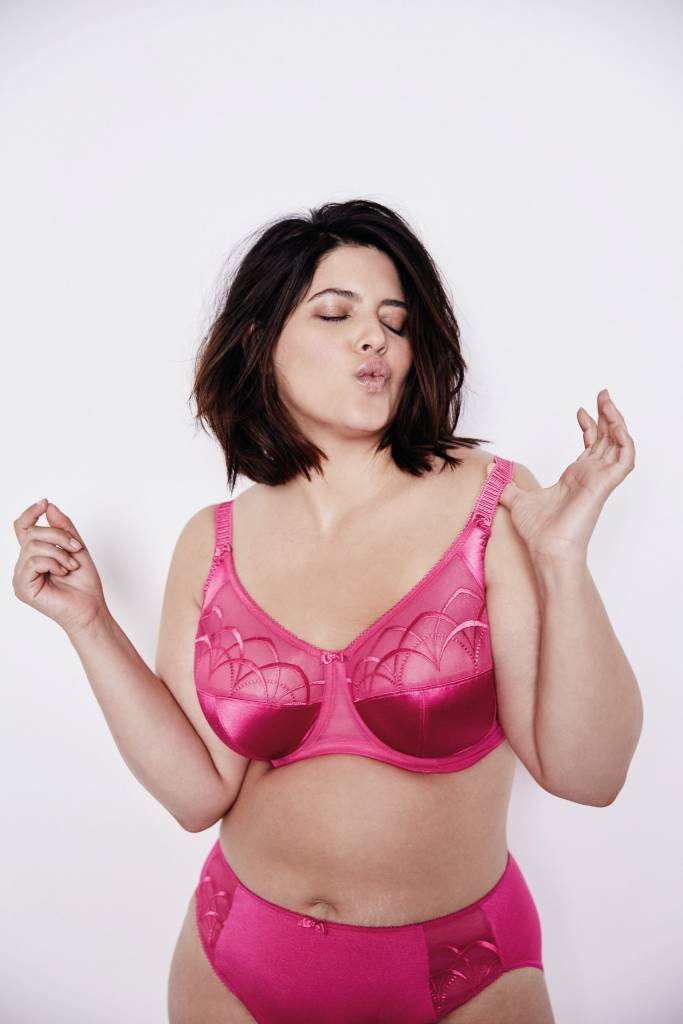 The Maybe Pile
I personally didn't make a maybe pile, I believe that if you have to think about if you want it or not, you don't love it. If you don't love it you need to toss it. Not everyone shares my view though. If you're having trouble deciding if it's worth keeping ask yourself a few questions:
Have I worn it in the last six months? 
Does it have holes?
Is it faded?
Is it comfortable?
If I keep it, when would I wear it?

If your still having trouble deciding if you should keep our NEW Elomi Cate Bra (size up to M) , try on the bra. Possibly with a T-shirt just to see how it looks, and how you feel. This should help you make your final decision.
The Toss or Donate Pile
The toss and donate pile should really be separate piles. I don't know a lot of places that accept used panties, but quite a few charities accept gently used bras. Let me clear, only gently used. Please don't try to pass on your bras that are falling apart to women who actually need bras. If your bras are in decent shape however, consider donating them to Harbor Home - a non-profit organization that help women in crisis. They do not accept used panties, and you shouldn't either. As soon as your panties become holey, or faded, toss them. If they don't have elastic anymore THROW THEM AWAY. Once you get rid of all your holey panties you can start to make room for panties you really love like our Montell Low Rise Hipster (sizes up to 2X) .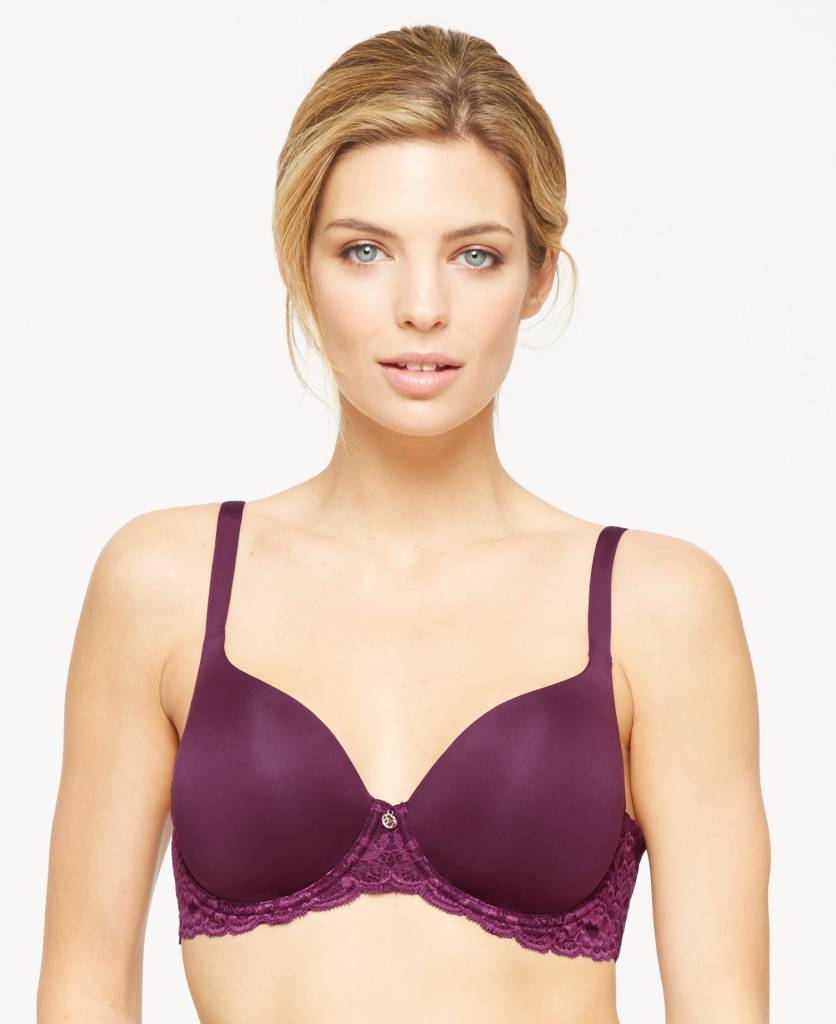 Out with the Old in with the New
So once you've gone through your drawer and thrown away all the stuff that was just causing clutter. You can assess what you have and what you need. Chances are you may have thrown out a bra you were keeping in case you wore a strapless dress, or a few of your everyday T-shirt bras. If you drawer is lacking now comes the fun, restocking! Every lingerie drawer should have the essentials: strapless bra, T-shirt bra, nude & white bras, and seamless panties. Depending on your day to day wear, this could also include sports bras, and bralettes. Now that you've gotten rid of your clutter you can start to restock your drawer with things that actually fit you! Like this adorable Montell Plus T-Shirt Bra! Sizes up to H, matching panties pictured above!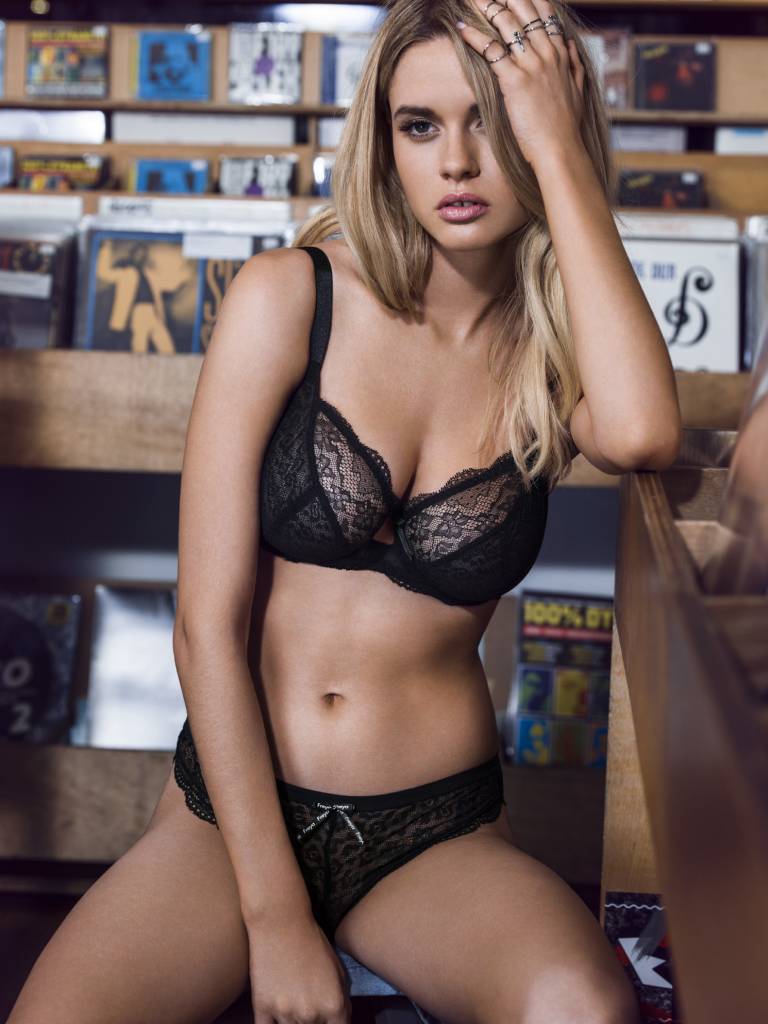 Keep Up the Good Work
Now that your drawer is all full of new pretties, you might want to rethink your lingerie care routine. That way when spring comes around next year you won't have to get rid of as many items. Hand washing lingerie can make your investment last a lot longer, saving you some money in the long run. To take proper care of your lingerie hand wash it in cold, then lay it flat to dry. If you must put it in the washing machine always wash it separately in cold water. NEVER EVER put lingerie in the dryer. The heat will cause the delicate fabrics to lose elasticity and fray. You wouldn't want your new Freya Plunge Bra (sizes up to I) to warp after just one wash! For additional lingerie care tips click here. 
Spring is a wonderful time of year to explore new bright colors and get rid of anything that didn't work for you last season. Click any of the images above to shop online or come see in store to pick out your new spring colors! Don't let holey panties hold you back, clean that drawer and restock it with your new favorite lingerie! 
Which of our NEW Spring Looks is your favorite?
 Let us know in the comments for a chance to win a $25 gift card.
Winner drawn monthly. 
FOLLOW US ON INSTAGRAM @angiedavislingerie
FOLLOW US ON SNAPCHAT @Angiedavisphoto
 ANGIE DAVIS is a lingerie boutique & boudoir studio in Conway, Arkansas. Shop our website or come into the store and let us help you find the perfect piece of lingerie, your new favorite shoes, some gorgeous jewelry or the perfect fitting bra. We carry bras up to O, bralettes up to HH, nursing bras, lingerie up to 6X & much more! We also offer bridal registry & lingerie parties!
LADIES! JOIN OUR LADIES GROUP FOR MORE INFO!
GUYS! JOIN OUR MEN'S GROUP FOR MORE INFO! 
1131 Front St. Conway, AR 72032 - 501-450-4886 - [email protected]