Every woman has worn lingerie past it's expiration date. We see it falling apart, but denial takes over. We don't want to part with the perfect fitting bra that goes with everything. Even if it doesn't really fit anymore. For some of us, we don't immediately get a new one because we feel like we can't afford it or we feel we just don't have the time to shop. Good fitting bras are pricey and cheap bras don't fit well or last long. Lingerie shopping can also be time consuming. You won't be able to run in on your lunch break and find your dream chemise. At least not one that's the perfect color, right size, and makes you feel fabulous! For most of us, it may not be the time, or the money, but the emotional investment we make. Shopping for intimate clothing is challenging, and overwhelming. Not finding anything that fits can take an emotional toll.

We know lingerie shopping is hard. We see women get discouraged all the time. In the past we've been able to special order bras, and get every lady exactly what she needs. Now with our newest arrivals, hopefully we won't have to special order. We now have bras up size O! We want to see every lady who comes in leave with something that makes her feel sexy. Even with all the new arrivals, lingerie shopping is still challenging. Finding the perfect lingerie is a process, a time consuming, emotional process. Before you find the right lingerie, here are a few emotional stages you might experience.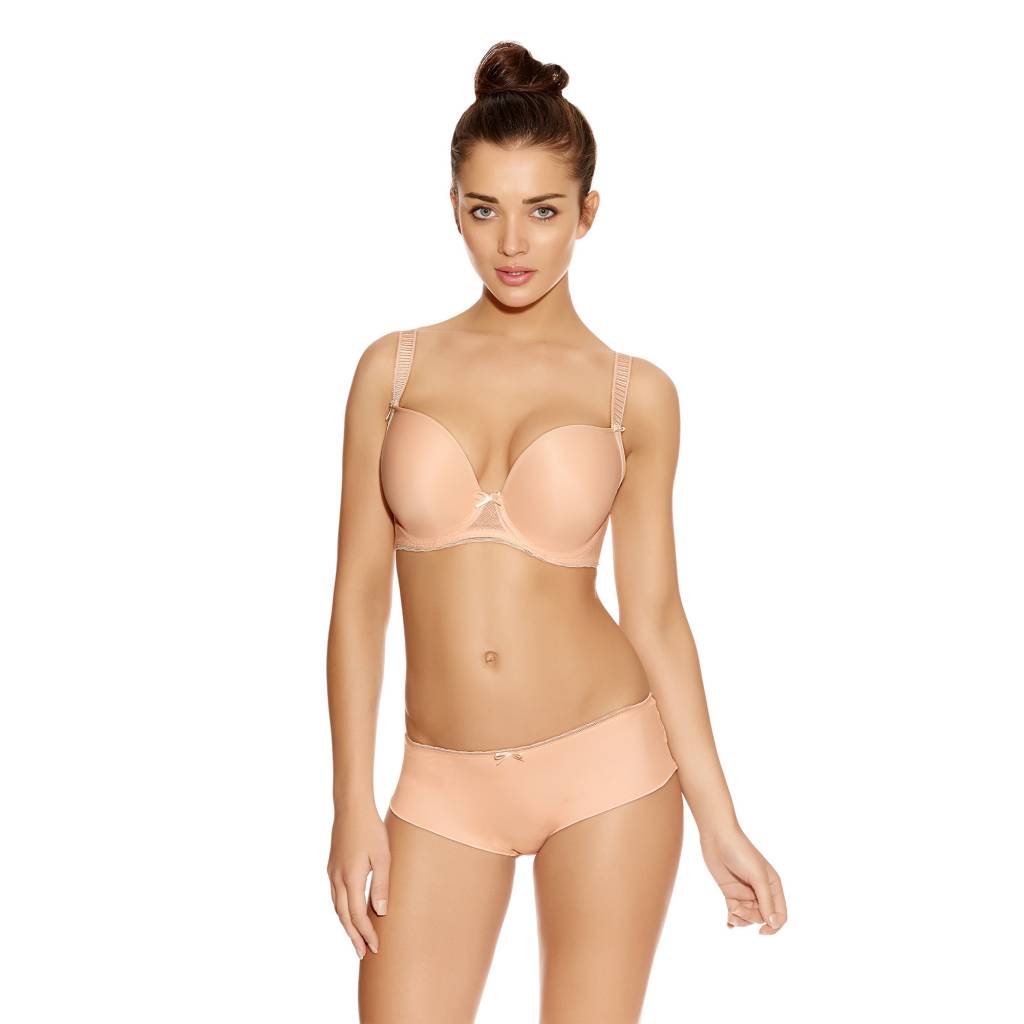 1. You notice everything is falling apart
That super cute bra you wear with everything has started to fade and the straps keep falling down. The words have faded off your panties, and that super cute chemise your special someone loves so much has tiny holes in the lace. You're not ready to let your lingerie go, but you know it's their time. So with much hesitation you trash them, grab your purse, and head to our store in hopes of finding a new perfect fitting bra. Maybe our NEW Freya Deco Vibe Bra.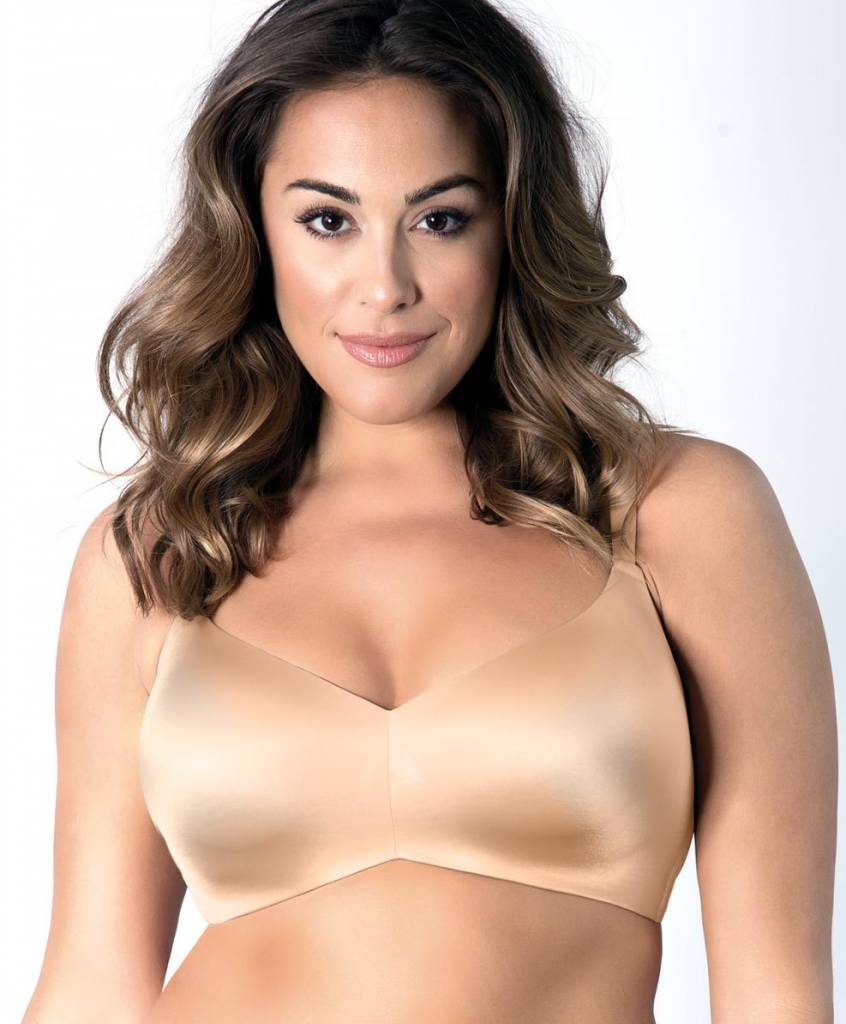 2. You're overwhelmed by the options

As soon as you walk through our store you can see the TONS of bras and lingerie we have to offer. Which can be very overwhelming! We know! That is why we are here to help you every step of the way. Walk in, head to the dressing room and let us do the work for you! We carry lots of different colors, sizes, brands and styles. You're new sexy lingerie, and perfect fitting bra is in there somewhere and we will help you find it or them! Maybe its our Curvy Couture Wire Free Bra.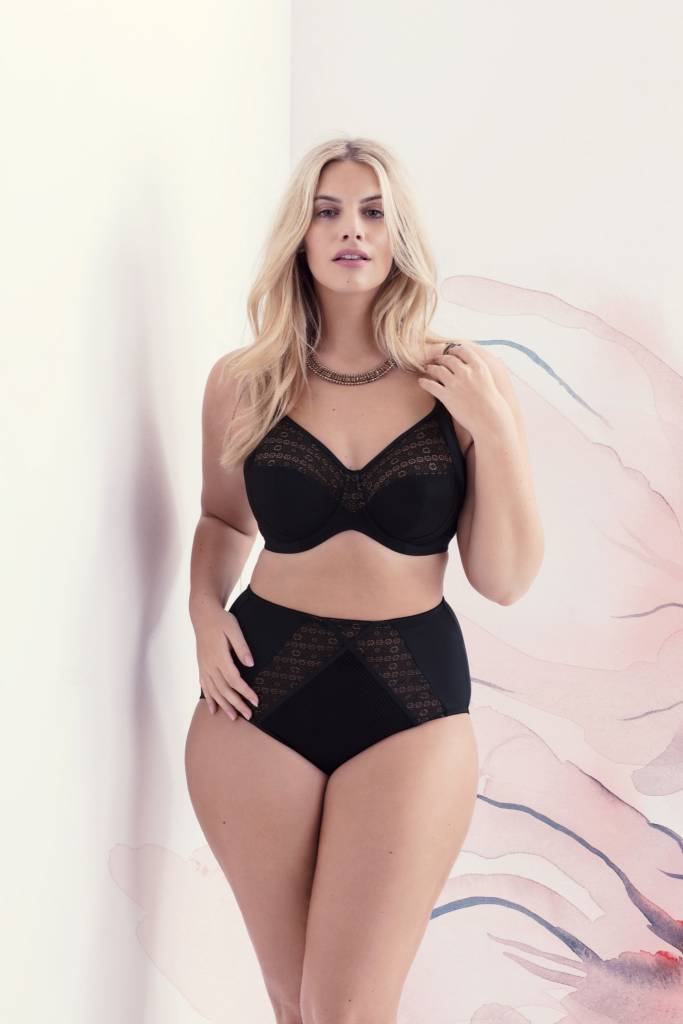 3. Anxiety takes over

If you have never had a bra fitting before don't worry! It's a very simple and painless process. One of our lovely team members will help you every step of the way. Sometimes Angie is even available to do your bra fitting. You are always more than welcome to call the store and set up an appointment with Angie herself if that will make you feel more comfortable. Our number is 501-450-4886. You won't even need to take your shirt off! Angie or one of our team members will take you to your own fitting room to measure you. We take two measurements. Yes, just two. Bra fitting measurements are painless and only take a minute. After she measures you she will go get a couple of bras for you to try. Why just try? Because measuring for a bra is not an exact science. Every woman's body and breasts are different and every bra is different. Measuring gives us a good starting point though. Who knows? Your perfect bra could be our NEW Elomi Mitzi Bra!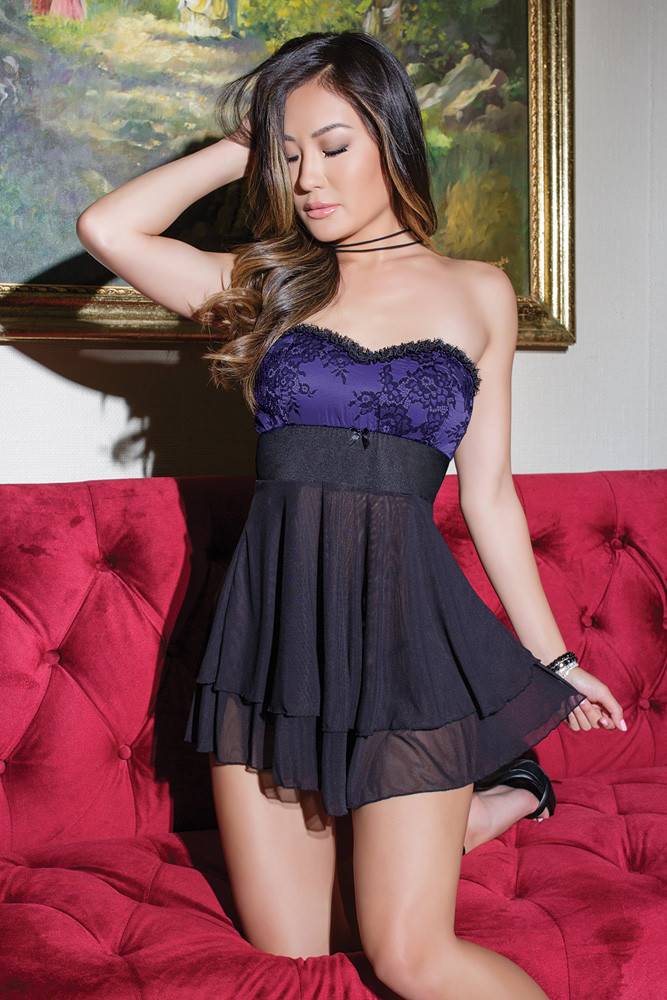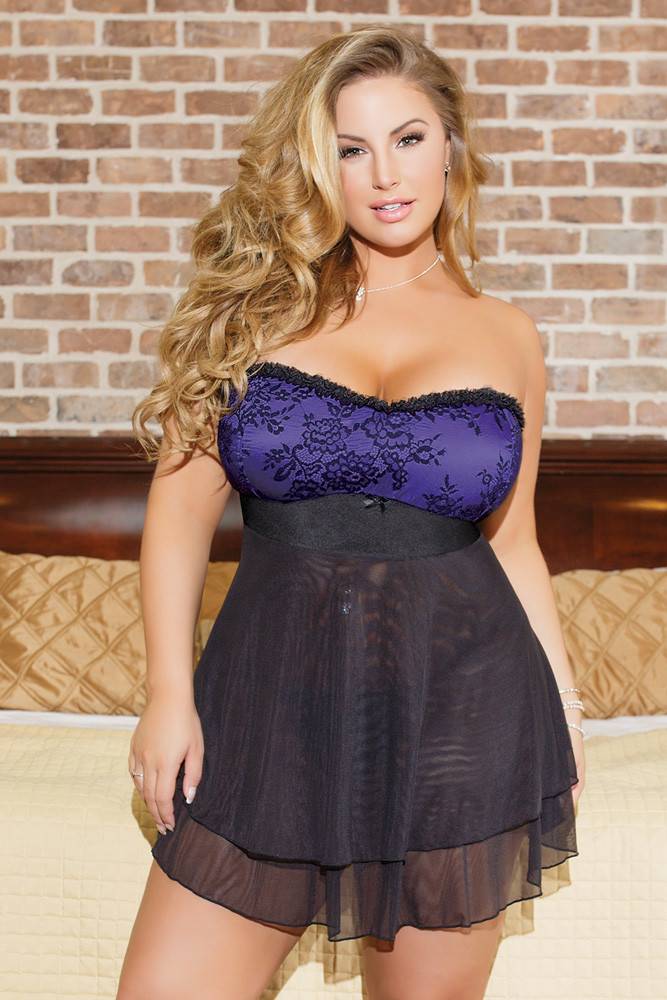 4. The Lingerie High

Once we have your measurement and a good idea of what sizes to bring you, the real fun starts. We get to bring you lots of sexy lingerie! This is no time to be overwhelmed. This is the point where you try on all the pretties, and check out your gorgeous self in the mirror! There are so many options. You love the colors and styles! How will you ever be able to decide what to buy?! Maybe our NEW Coquette Floral Babydoll Set. Sizes up to 4X!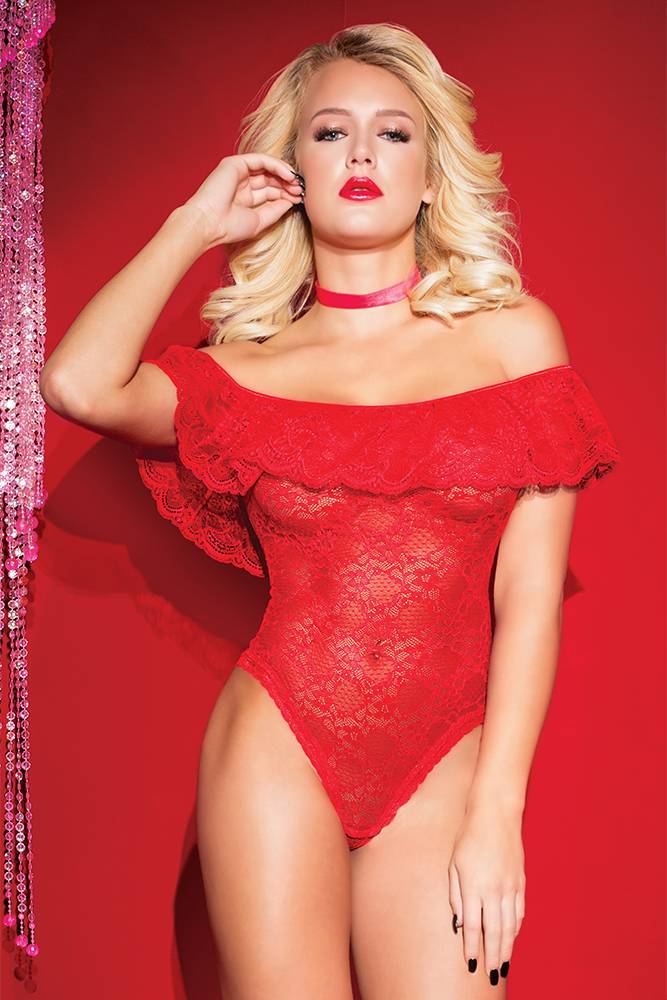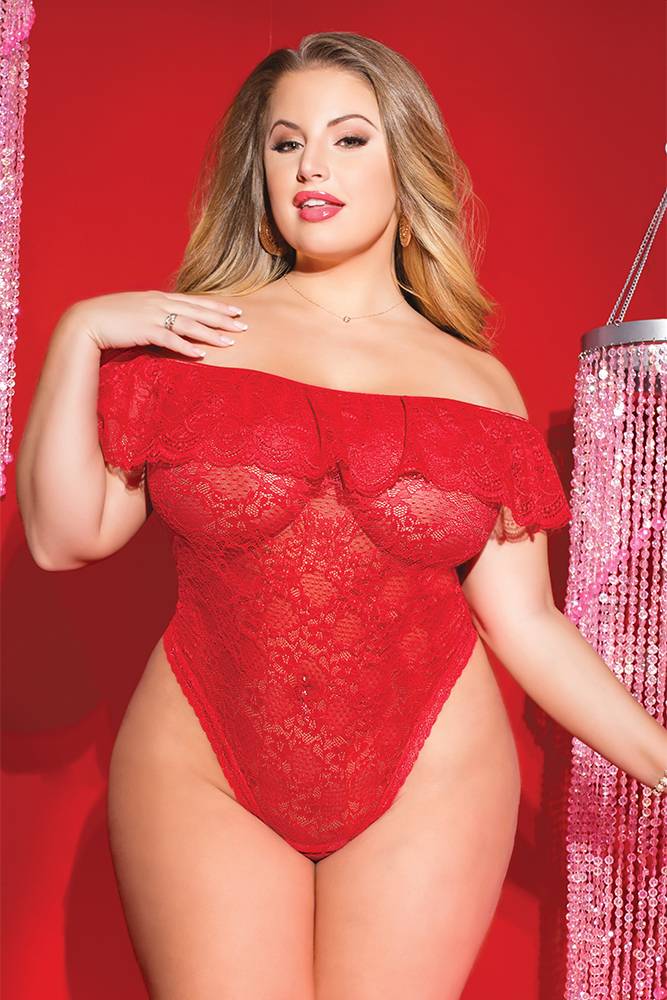 5. The Crash

Nothing in the first batch fit at all. The straps on the bras were too tight, the cups were too small. The babydoll didn't fit correctly, and nothing has made you feel sexy. Our sales associate assures you this is normal, but you still feel a little discouraged. You must have tried on twelve outfits with no success! You're regretting throwing out all your old lingerie, and hope that no one took out the trash yet. You're gathering your things when the sales lady comes back with another armload of stuff. She tells you again that this is normal, and a time consuming process. You decide to try on just a few more things. Mostly because our NEW Coquette Red Ruffle Teddy is just too cute not to try on. Sizes up to XL!

6. SUCCESS!

She found it!!! Our NEW Maple Be Mine Bra & Panty Set fit you perfectly! Sizes S-L! The straps aren't digging into your shoulders, the cups fit you perfectly, and the color! You're so happy with this new find. Hope has been restored! You love it so much you ask for another armload of lingerie so you can find even more pretties!

Don't ever get discouraged when shopping for lingerie. Just because the first couple things don't fit, that doesn't mean nothing will fit. Our ladies will help you find the right lingerie for you. We will make sure you leave our store with something that makes you feel sexy!

Has lingerie shopping ever been stressful for you?
Let us know in the comments for a chance to win a $25 gift card!
Winner drawn monthly.
FOLLOW US ON INSTAGRAM @angiedavislingerie
FOLLOW US ON SNAPCHAT @Angiedavisphoto
ANGIE DAVIS is a lingerie boutique & boudoir studio in Conway, Arkansas. Shop our website or come into the store and let us help you find the perfect piece of lingerie, your new favorite shoes, some gorgeous jewelry or the perfect fitting bra. We carry bras up to O, bralettes up to HH, nursing bras, lingerie up to 6X & much more! We also offer bridal registry & lingerie parties!
JOIN OUR LADIES GROUP FOR MORE INFO!
1131 Front St. Conway, AR 72032 - 501-450-4886 - [email protected]ANGIEDAVISBoudoir.com