I'm sure most of you know that October is a hectic month. Wedding season is upon us, there's Halloween candy, and costumes to be purchased. Midterms are coming, and the workload is never truly over. With all the chaos going on around us, I would just like to take a second to thank all of you. From all of us in the ANGIE DAVIS family, THANK YOU!!

Without all of you lovely ladies we wouldn't have as much chaos. We wouldn't have any chaos, but we love your chaos! We love seeing your beautiful faces. We love finding you all gorgeous lingerie. You know why? If you've ever come into our store, and left feeling gorgeous, you left with a smile on your face. Ladies, we live for that smile. We will go above and beyond to get that smile. Your happiness, your comfort & us knowing that you will never wear the wrong size bra EVER again is worth all the chaos. Thank you for letting us fit you, and thank you for buying your dream bra from us!

Ladies without all of you, our little business wouldn't be possible. We're not just trying to sell lingerie. We're trying to change the way women look at themselves. ANGIE DAVIS is trying to build a community of women who empower each other. Women who can look in the mirror everyday, and tell herself that she looks gorgeous! We can't do that alone. We are so thankful for each and every lady that has come into our store. We can't believe we've been able to do this for nine years! Our Boudoir Studio and Lingerie store grows everyday. That wouldn't be possible without any of you!

We are also very thankful for all of our Private Ladies Only Boudoir Group members. If you're not a member, we would like to thank you for becoming one just now when you clicked on that link! All of our group members continue to amaze me. The comments you ladies post to the women featured in the boudoir blog are always so uplifting.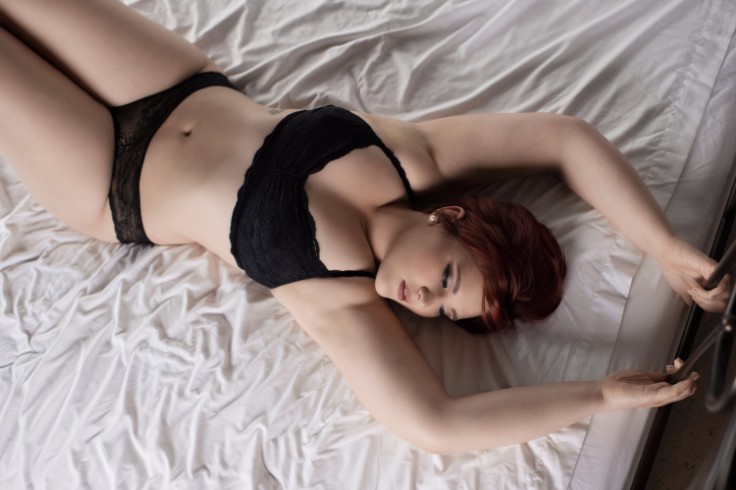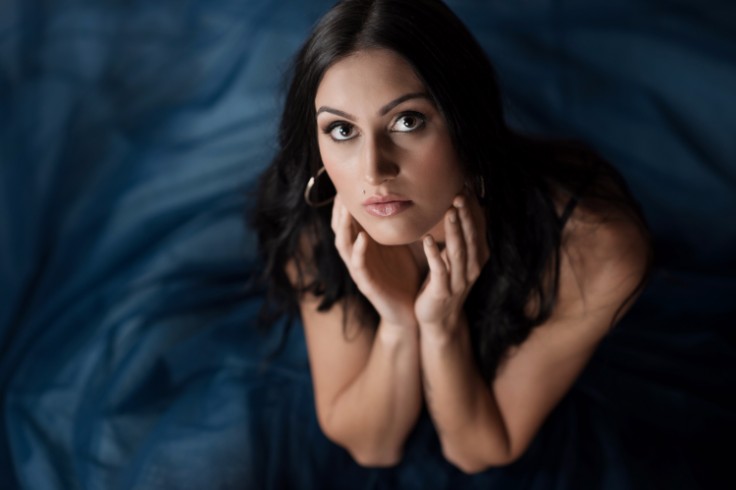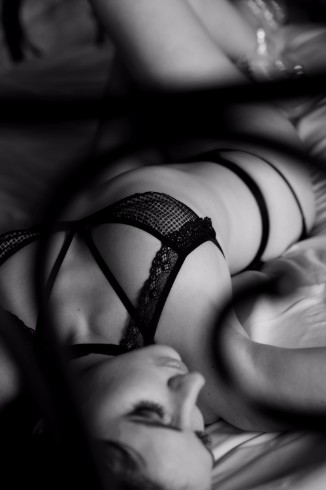 If you have had a boudoir session with us, we would like to give you a special thank you for trusting us to make you look gorgeous, and for being brave enough to get half naked (or even naked) in front of Angie's camera! The sessions are a huge factor in the community we are trying to create. The reactions from the women when they see their images are so touching every time. Knowing that she sees what everyone else sees when they look at her. Not the things she's told herself when she looks in the mirror. If you've had a session with us we would like to thank you for not only wanting us to be you Boudoir studio but for trusting us with a such a wonderful gift and experience for yourself.

To all the women that have had lingerie parties and took advantage of our bridal registry THANK YOU! We know that party planning is vital and gift registries are a must. We love seeing a bride-to-be light up when she finds THE honeymoon lingerie. The parties are always a blast too! Ladies we have so much fun with your lingerie parties! The stripper pole has definitely made them more interesting!
Ladies that have taken our Heels Class, THANK YOU! We have had so much fun rocking out with you ladies. I love that you ladies come together to dance every Saturday morning. It's a beautiful and fun way to start your day, and end your week. Thank you Ms. Chante! For having the gift of making anyone feel sexy even if they've never danced before!

Even if you've never been in our store, or seen our Facebook Group until you became a member just now. We would like to thank you for reading this post, for commenting and for scrolling through our Facebook posts. We truly appreciate each and every lady we come into contact with. Seeing you ladies come together and lift each other up is so rewarding. Even if it is as simple as a comment on our boudoir blog. Those ladies see that you think they're beautiful and it makes their day. We still have a lot of work to do to create the community we envision. With your help we grow a little every day, to help, lift and empower women. Your smiles are worth all the chaos that come with running this crazy show! Thank you so much for being a part of our family!!!
What is your favorite thing about our store?
Let us know in the comments for a chance to win a $25 gift card!
Winner drawn monthly.
FOLLOW US ON INSTAGRAM @angiedavislingerieboudoir
FOLLOW US ON SNAPCHAT @Angiedavisphoto
ANGIE DAVIS is a lingerie boutique & boudoir studio in Conway, Arkansas. Shop our website or come into the store and let us help you find the perfect piece of lingerie, your new favorite shoes, some gorgeous jewelry or the perfect fitting bra. We carry bras up to M, bralettes up to HH, nursing bras, lingerie up to 6X & much more! We also offer bridal registry & lingerie parties!
JOIN OUR LADIES GROUP FOR MORE INFO!
1131 Front St. Conway, AR 72032 - 501-450-4886 - [email protected]ANGIEDAVISBoudoir.com