October is over and soon we'll be baking turkeys and teaming up to find the best Black Friday deals. While Christmas is still a couple of months away, it will be here sooner than you think. Skip all the Black Friday commotion, the last minute "oh crap I have more presents than she does" panic. Buy her presents early, and buy her something she will LOVE. I understand lingerie shopping for men can be a little intimidating. New store, weird sizes, everything's lacy, but the overall awkwardness of buying your lady something really sexy can all be avoided if you take a look at these tips!
Pay attention to her colors
Don't go buy her favorite color. Her favorite color might be neon green, but that doesn't mean she feels sexy in neon green. What colors does she wear everyday? Reds? Greens? If you aren't sure, take a look at her closet and notice what color dominates her choices. Chances are she bought all those clothes. She knows her skin tone and what color looks best on her. Above are just a few colors from our Cosabella Hottie Hotpants, and Cosabella Cozie thongs. These would be perfect as stocking suffers!
Check her panty size
You're going to have to do a little research for this one. Just look in her lingerie drawer, and check some of the sizes. Don't just look at one, look at a couple. Women's clothes, much like the women that wear them, are complicated and unique. If she's a medium in one thing, she'll be a small in another. Just look at a couple of them and go with the size she has the most of. Then when you determine her size come get her some Hauty Riviera Panties or Cosabella High Rise Thongs.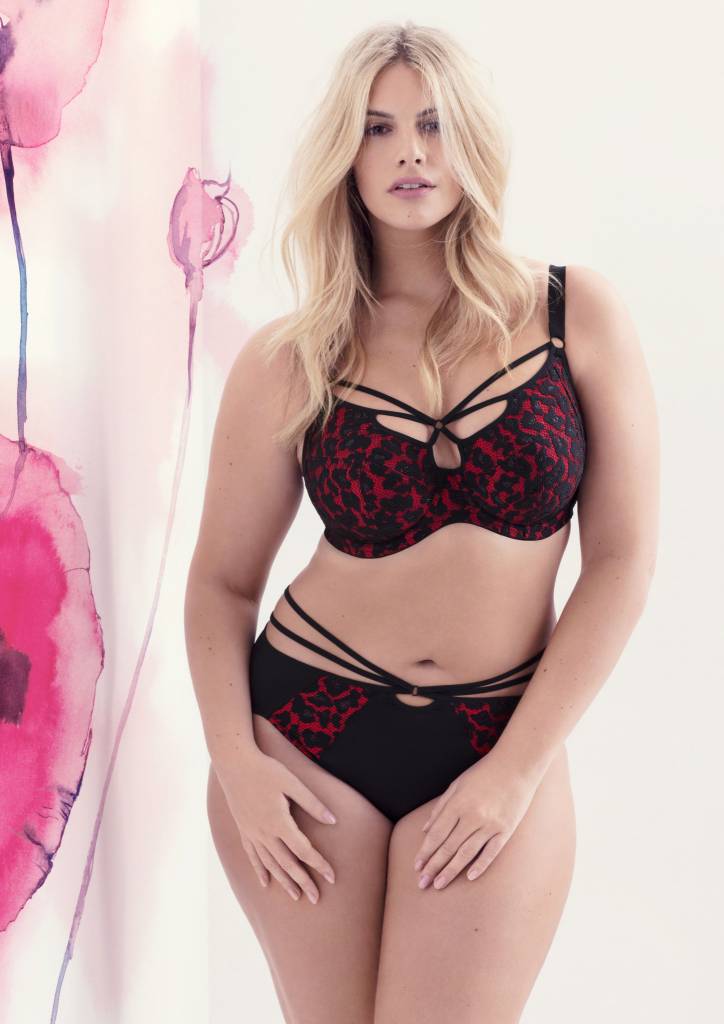 Check her bra size
This one is a little more complicated. We need to know band size and cup size. This is extremely important because you really don't want to be 'that guy' who comes in staring dumbfounded at all the bras. Band size is the measurement around her waist and cup size is the measurement of her breast size (A,B,C,D,DD,ect.). This will be easy to find, just check the tags on a few of her bras, again going by what she has the most of. Once you know her size you could get her one of these Elomi Nicole Plunge Bras.
Pay attention to her style
While you're checking her sizes in her lingerie drawer, pay attention to the styles of lingerie she has. Does she have more push-up bras or bralettes? Does she like to wear boyshorts or G-strings? This will give you a better idea of what to get her. Not sure what the difference between a bra and bralette is? Click here.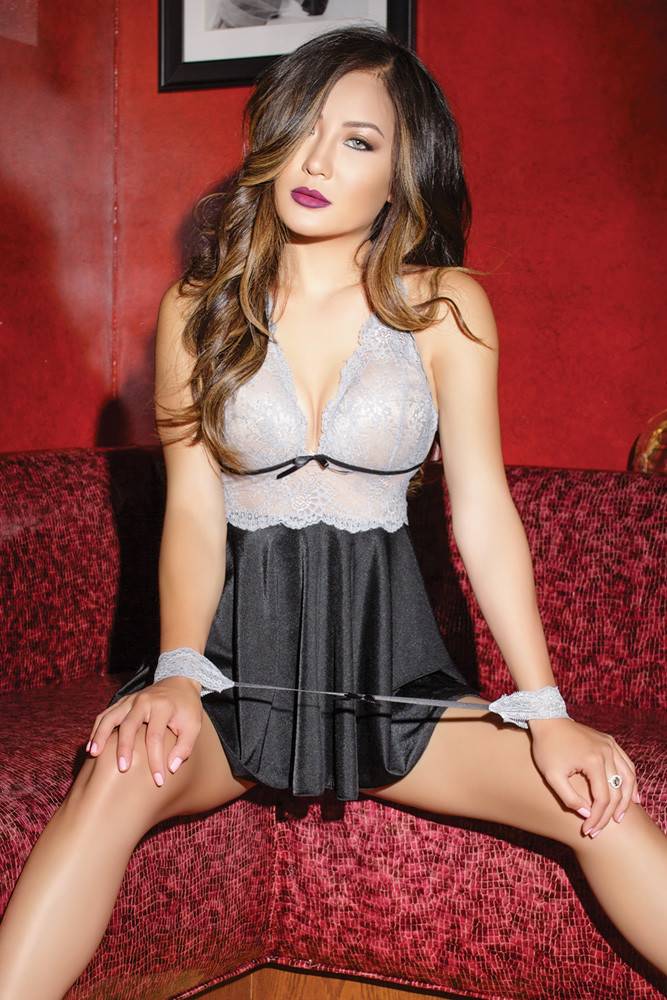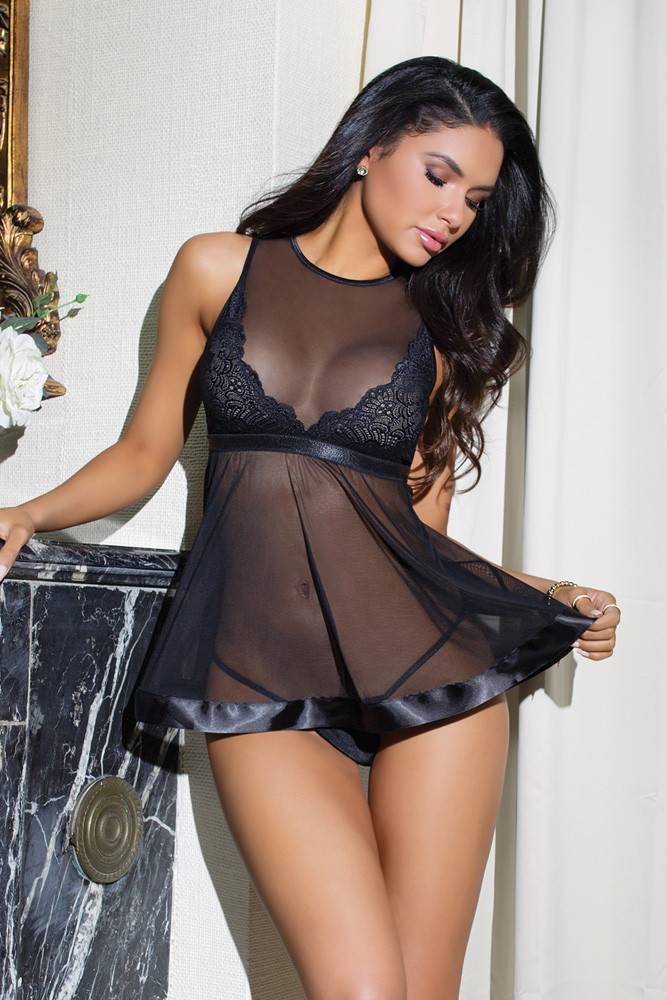 Pick out something you like!
You're getting this for her, but she's going to wear it for both of you. Make sure it's something that you'll love to take off of her! Something that fits her well, that looks good on her, and will make you just as happy as it makes her! Get her one of our Coquette Babydolls.
If you're still unsure about shopping for her, you can always have her come in and start a gift registry. She can pick out all the sizes, styles, and colors she likes best. We will help her make her list of her favorite things, put all these pretties that fit her perfect under her name in our software and then you can come in & buy her all her favorites and win at the gift giving game! Every time! You can also keep it a surprise by giving her an ANGIE DAVIS gift card! Easy stocking stuffer that she will love! However, I assure you, there is nothing to be unsure about! Our staff will help you every step of the way. We will find your lady something sexy that you both will love. You might even find some other fun things in our store for her such as socks, candles, bubble bath, and massage oil sets. As an added bonus, WE OFFER FREE GIFT WRAPPING! How awesome is that?! One less step for your Christmas chaos. Check out our online selection here. If you have any questions call us at 501-450-4886.
What are some tips you would add to this list?
Let us know in the comments for a chance to win a $25 gift card! (You could put it in her stocking!)
Winner drawn monthly!
FOLLOW US ON INSTAGRAM @angiedavislingerieboudoir
FOLLOW US ON SNAPCHAT @Angiedavisphoto
ANGIE DAVIS is a lingerie boutique & boudoir studio in Conway, Arkansas. Shop our website or come into the store and let us help you find the perfect piece of lingerie, your new favorite shoes, some gorgeous jewelry or the perfect fitting bra. We carry bras up to M, bralettes up to HH, nursing bras, lingerie up to 6X & much more! We also offer bridal registry & lingerie parties!
JOIN OUR LADIES GROUP FOR MORE INFO!
1131 Front St. Conway, AR 72032 - 501-450-4886 - [email protected]ANGIEDAVISBoudoir.com