Almost a week ago one of my best friends got engaged! At first, I felt like I was a little more excited than she was. After I congratulated her I immediately asked, "When are we having your lingerie party?" She's the first among our friends to get engaged. As you can imagine, I was a little ecstatic that I would be involved in planning a wedding we had been talking about since 7th grade. Turns out she was too, as she had been engaged for three hours and picked the date, the dress, and the venue. To my astonishment she asked me, "What's a lingerie party? Is that something where we drink in lingerie?" After laughing for a good ten minutes I explained to her that this was going to be a party to remember.
Lingerie parties are fun get togethers that the bride or bride's friends arrange. These parties are a great way for the bride's besties to stock her up with all the lingerie she will need for her honeymoon and her new married life. Contrary to popular belief this is not a party where you all show up half naked. These parties can be as classy (or as raunchy) as you want them to be. Usually the bachelorette party contains a lingerie component where the bridesmaids and friends of the bride give her lingerie. You can choose to combine your lingerie and bachelorette parties or keep them separate for twice the fun! Whatever you decide to do, you'll need to do a little preparation before the party starts.
Have the Bride Create a Registry.
Our store offers complimentary bra fittings and a large selection of lingerie. While you're getting the bride a complimentary bra fitting in our store, have her make a registry. This will be fun for the bride and it will make your guests lives so much easier. The bride can shop at our store and try on bridal lingerie, jewelry, shoes, PJ sets, robes, and so much more! After she's chosen her favorites we will create her registry. Her guests can purchase the items on her registry in store or they can call the store and our wonderful staff will be more than happy to help. A bridal registry at ANGIE DAVIS is a great way for the lingerie party guests to know exactly what size the bride needs for this Coquette Whispering Whites Bridal Bustier. Sizes up to 4X!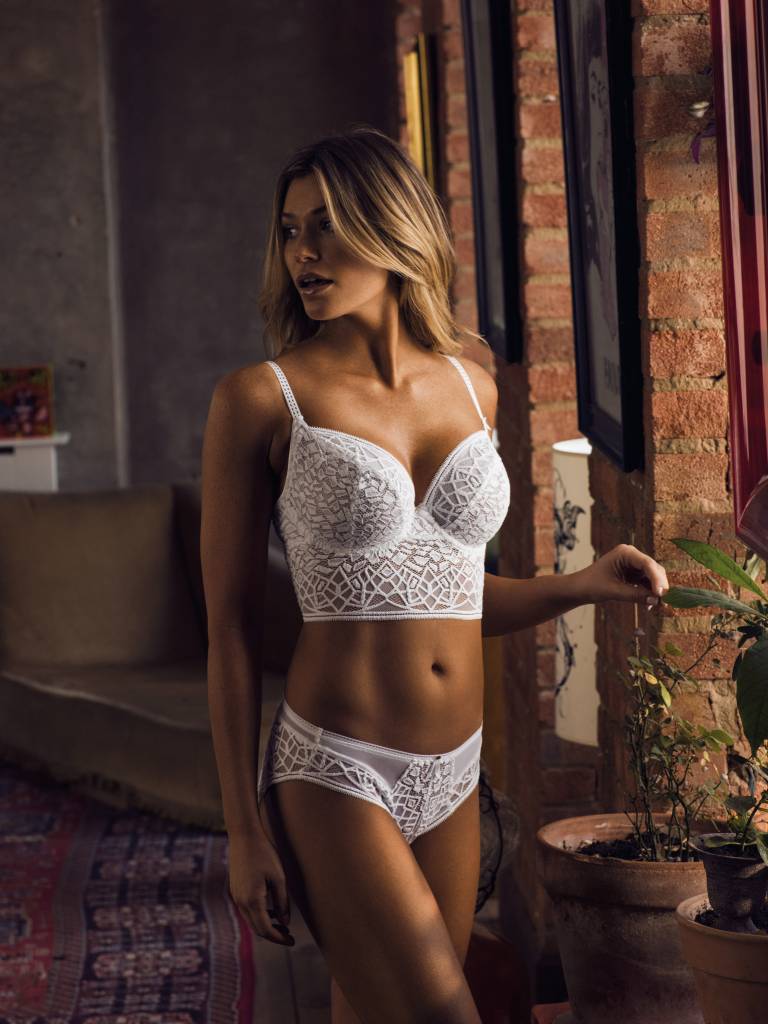 Invite the Guests
When sending the invitations be sure to inform the guests that the bride has registered at our store. The registry will give the guests an idea of what the bride would like such as our Freya Soiree Bralette. Sizes up to I! You should also add if any gifts of the sexy toy variety would be encouraged or not so that everyone is on the same page. When sending the invites be sure to include that when gifts are bought from the ANGIE DAVIS registry, we will gift wrap them for free! Your guests will appreciate the time & money savings.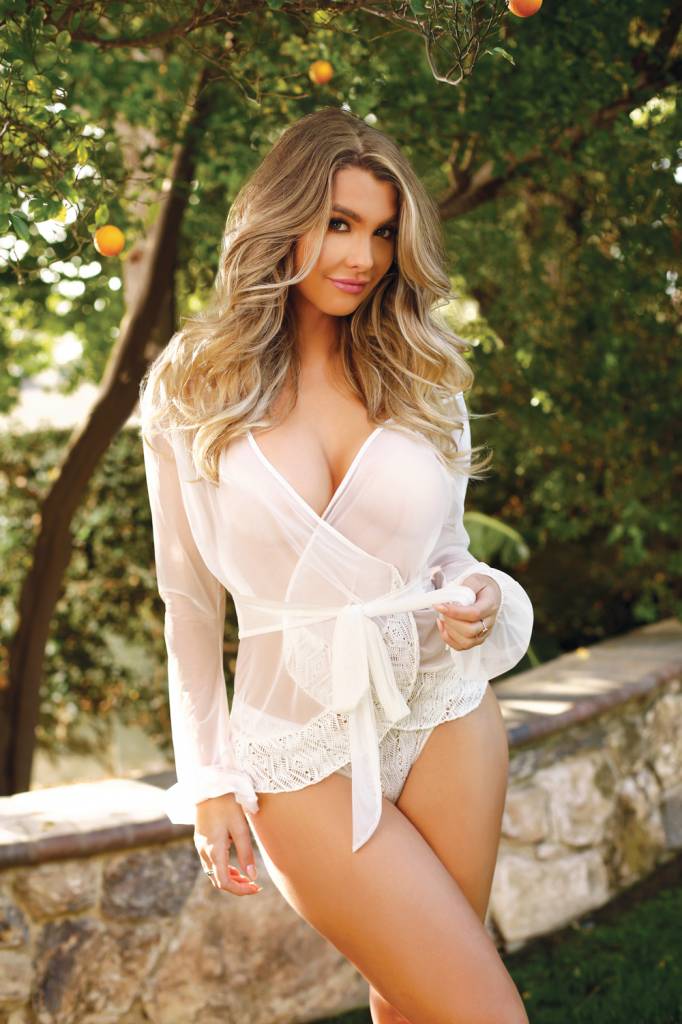 Book a Party in Our Store!
A lingerie party is not a get together you want to have at a restaurant or anywhere public for that matter. This is a party where the bride is going to be receiving intimate clothing from her closest friends. She needs to be able to enjoy opening her NEW Fantasy Kelly Bed Jacket & Panty (sizes up to XL) without being paranoid that people are staring at her. Our store is the perfect place to host a lingerie party. Even after creating a registry and sending all that detailed information to the guests, there are going to be last minute gift shoppers. Those procrastinators can buy their last minute gifts on-site and have them gift wrapped for free! We host lingerie parties after hours so the bride and her party will be able to shop the store without interruptions. Don't forget the party essentials like decorations, food, and drinks! To book your lingerie party call us at 501-450-4886.
Come Prepared
Everyone has different tastes and ultimately the bride should be in mind when making party planning decisions. However, a few party must haves are:
Music - make sure to come prepared with a speaker and a few online playlists.
Games - these can be anything from pin the tail on the stripper to bridal bingo.
Food - small finger items are ideal, items such as mini cupcakes, fruit and veggie trays.
Drinks - bring some champagne or whatever the bride's favorite drink is!
Decorations - anything from cute and frilly tablecloths to you-know-what shaped straws.
Your gift - don't get so caught up in the planning that you forget to buy the bride the Coquette Bridal Bustier she's been gushing over for the past few weeks. Sizes up to 4X!
Make it a Girls Night!
Quite a few of the lingerie parties we've hosted have gone for a more simple approach. Instead of everyone purchasing gifts in advance, the bride will shop our store for her favorite items. The parties happen after hours so the bride can try on all her favorite lingerie and show her party guests. The guests choose their favorite and purchase their gift for the bride. This way the bride absolutely loves her gifts, and knows that they fit her well. Start your girls night out in our store shopping for fabulous lingerie, then take her out to dinner and drinks! This is a fun and easy way to host a party everyone will enjoy. No pre-party fittings, no one has to shop for a gift in advance, and the bride will know that she looks smoking in the new ICollection Butterfly Sleeve Robe (sizes up to 3X) that her guests chose for her.
Have Fun!
However you want to celebrate, we're here to help you make it happen. We want you to enjoy perusing our products without interruption and watching the bride open or try on gifts she loves like this Coquette Whispering White Robe. We would like to help you dance on our store's stripper pole or play a few games with close friends. However you decide to throw your party we're here to help! Book your party today by calling our store at 501-450-4886.
How would you throw a lingerie party?
Let us know in the comments for a chance to win a $25 gift card!
Winner drawn monthly.
Do you think we're the best?
We've been nominated in several categories for Arkansas Life's Best of the Best 2018 awards! If you think we're the best we would love for you to vote for us today! 
FOLLOW US ON INSTAGRAM @angiedavislingerie
FOLLOW US ON SNAPCHAT @Angiedavisphoto
 ANGIE DAVIS is a lingerie boutique & boudoir studio in Conway, Arkansas. Shop our website or come into the store and let us help you find the perfect piece of lingerie, your new favorite shoes, some gorgeous jewelry or the perfect fitting bra. We carry bras up to O, bralettes up to HH, nursing bras, lingerie up to 6X & much more! We also offer bridal registry & lingerie parties!
LADIES! JOIN OUR LADIES GROUP FOR MORE INFO!
GUYS! JOIN OUR MEN'S GROUP FOR MORE INFO! 
1131 Front St. Conway, AR 72032 - 501-450-4886 - [email protected]