ANGIE DAVIS is a lingerie store and boudoir studio that promotes body positivity and self confidence in women. We aim to solve problems for women by providing them with bras in sizes from A to O & band sizes from 28 to 52, lingerie up to 6X, only the best of boudoir experiences and great customer service. Our little store has earned quite a name for itself and we are proud to say that we are growing everyday. The road to get here, the experience of building such a caring company and providing such a wonderful place for women of all shapes and sizes was not an easy one.
Listen to Angie tell her story publicly for the first time.
Angie didn't always know she wanted to be a photographer. She didn't grow up with cameras or spend her weekends searching for perfect photos. Angie was part of a much different world when she discovered photography. In 2006 she had a great job that she was sure was going to be her career forever. That same year her husband, Brian, was deployed. Before he left, Angie did a lot of research concerning how to keep Brian a part of the family while he was away. During this time texting had only just started to become popular and the cost of sending long distance messages wasn't ideal. They decided the best way to keep in touch was to send printed photos. Before Brian left he bought Angie a camera so she could send him photos of herself and their three children while he was away.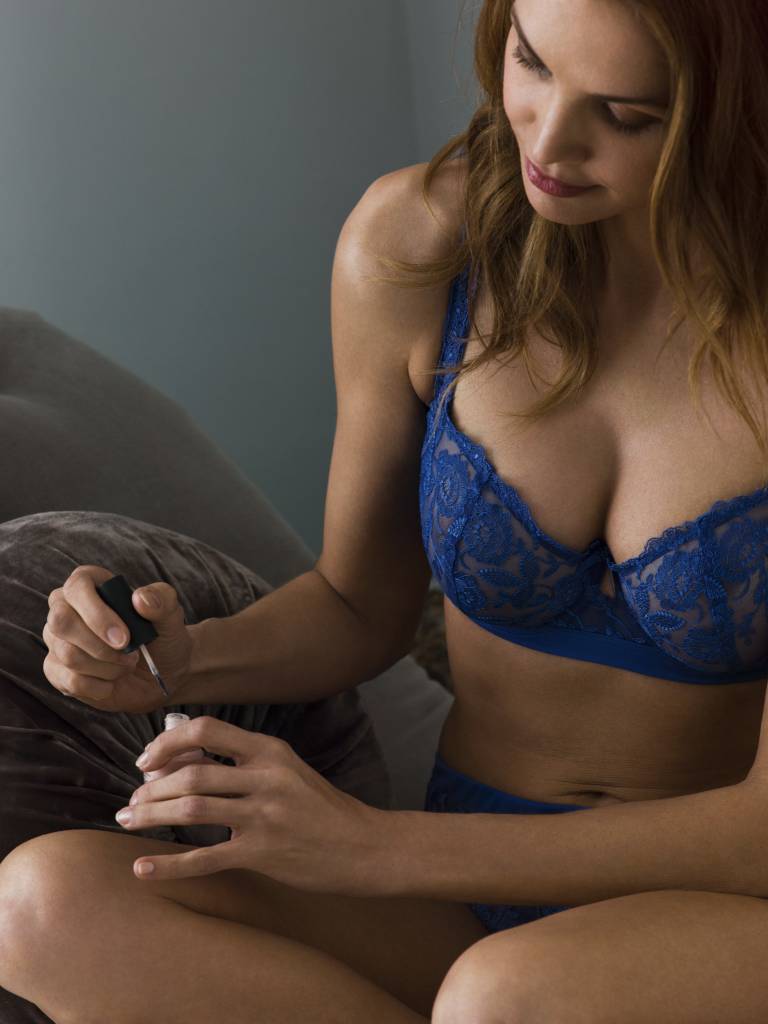 When he returned home he told Angie that she was actually a great photographer and bought her an even better camera. After six to eight months she outgrew that camera and Brian bought her an even better one. Seeing how much she loved photography, and what a gift she had, Brian suggested that she start taking photos for money. Angie wasn't sure about it, but liked the idea so she started doing freelance photography.
About a year later, realizing that Angie loved photography way more than her corporate job, Brian suggested she do photography full time. He bought her a very nice professional camera and woke her up on a Monday morning with coffee like he always does. He told her that he loved her, he believed in her, and that he wanted her to quit her job and start doing photography full time. Angie was shocked to say the least, but decided to take the risk and start doing what she loved. She went into her office that morning and quit her six figure job. During this time Angie and Brian had two mortgages, car payments and three children to feed. Angie likes to call this her first failure as she wished she would have prepared more before jumping into something so big.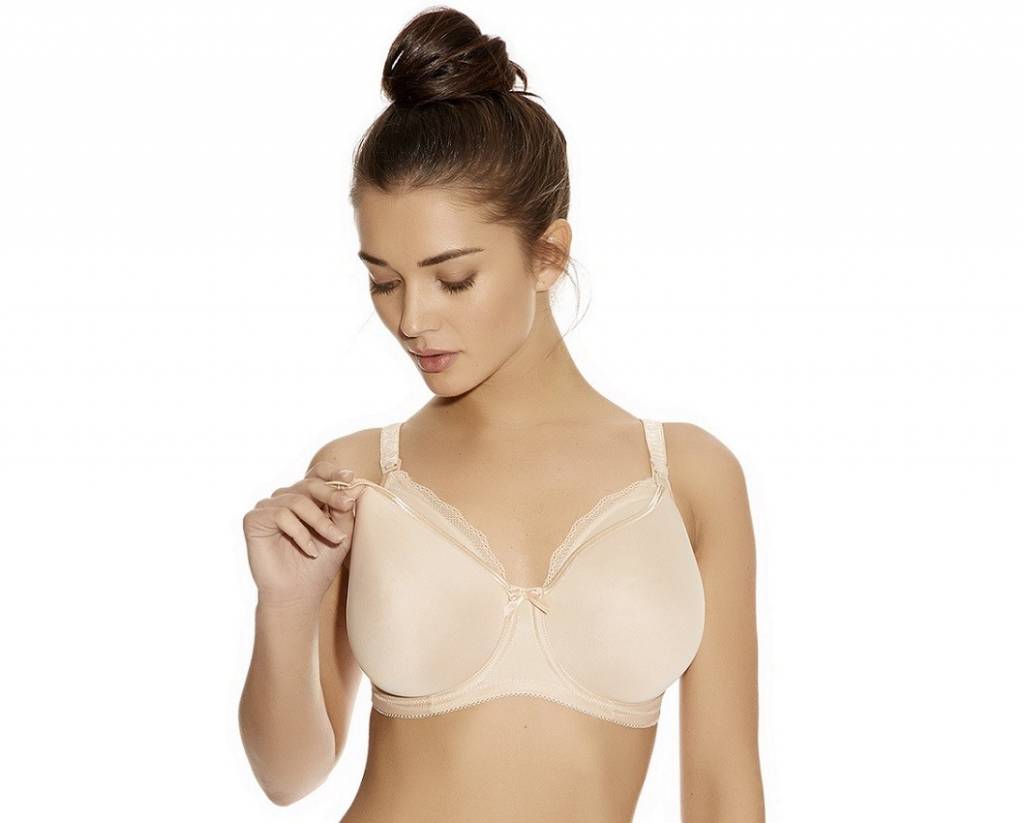 After quitting her job, Angie began to do photography for anyone who wanted her photos. She freelanced for newspapers and grew the name "Angie Davis Photography." Within the first year her small business actually started to make money! After getting steady work, Angie decided she wanted to stop freelancing and only photograph seniors, weddings, and boudoir sessions. This scared Brian, as they still had several bills and the business had only just started. However, Angie was confident that she could make it work and Brian trusted her.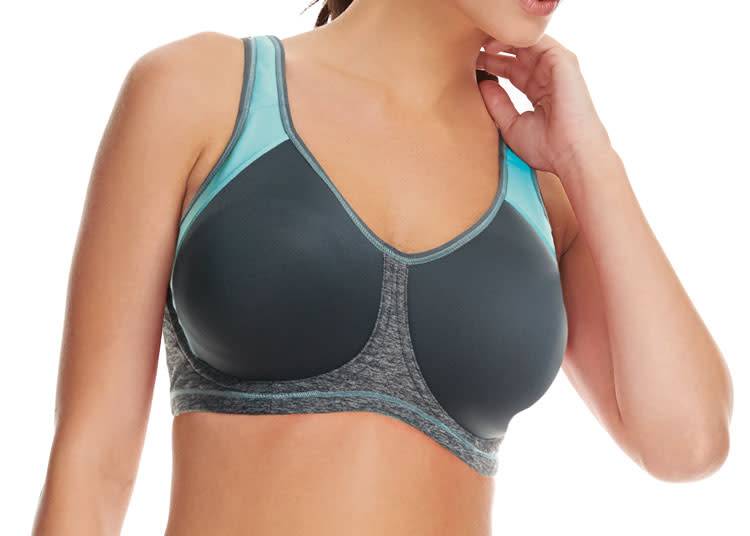 Angie was in fact able to make it work, and was even able to open up a small studio in Conway and hire someone to help her with all the demands of her new business. Things were going surprisingly well until tragedy struck. Angie and Brian's youngest son was killed in a car accident the day before his seventeenth birthday. This horrible event 'rocked Angie's world.' Losing her son changed her in every way imaginable, emotionally, mentally, physically and spiritually. She didn't think she would ever be able to pick up a camera again.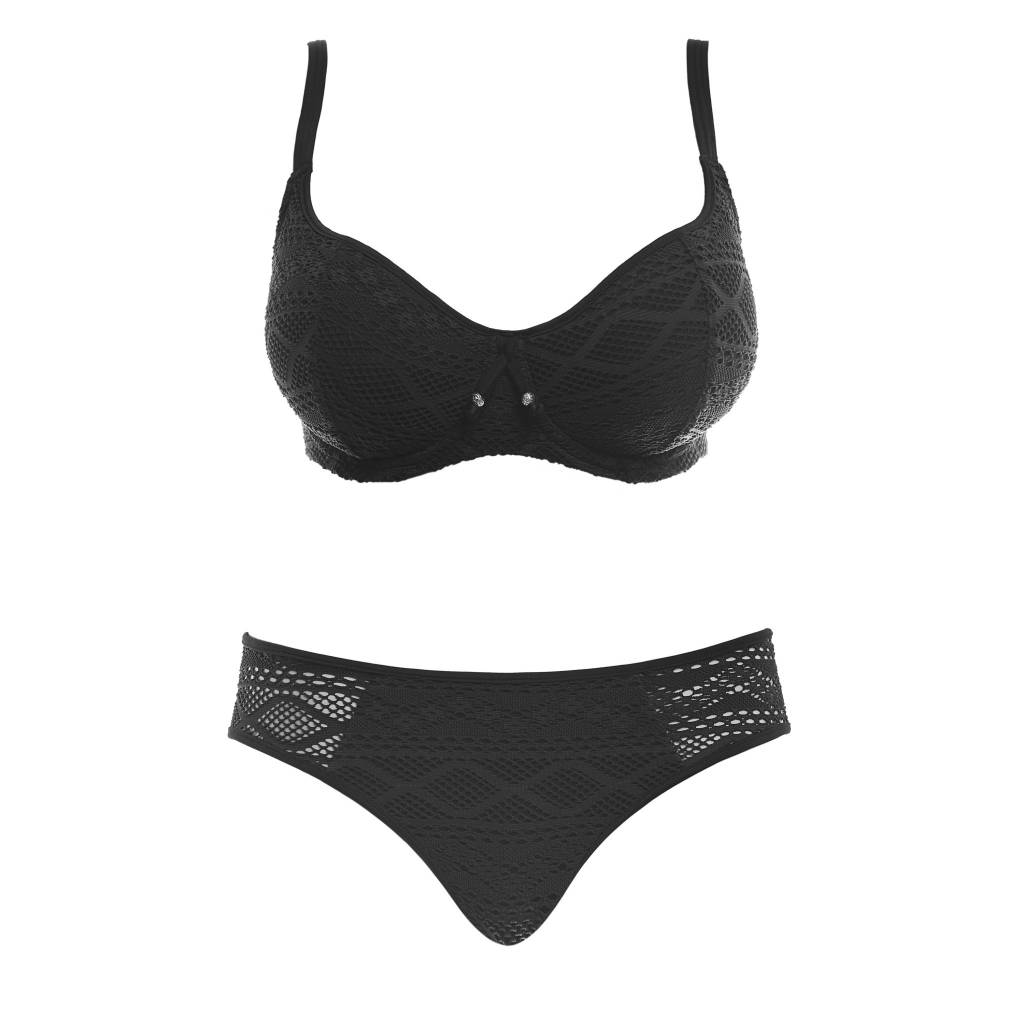 Even though Angie didn't understand, "why the sun even kept rising" she knew that she had to start healing. She had to find some joy in her now dark world. She picked her camera back up and decided to only do boudoir photography. Realizing that giving these women joy, gave her joy too, was the first step in Angie's healing process. Seeing these women's faces light up after she showed them their photos, watching a lady cry on her couch because she had never seen herself look so beautiful. That's what Angie wanted to do. That's what would help her heal.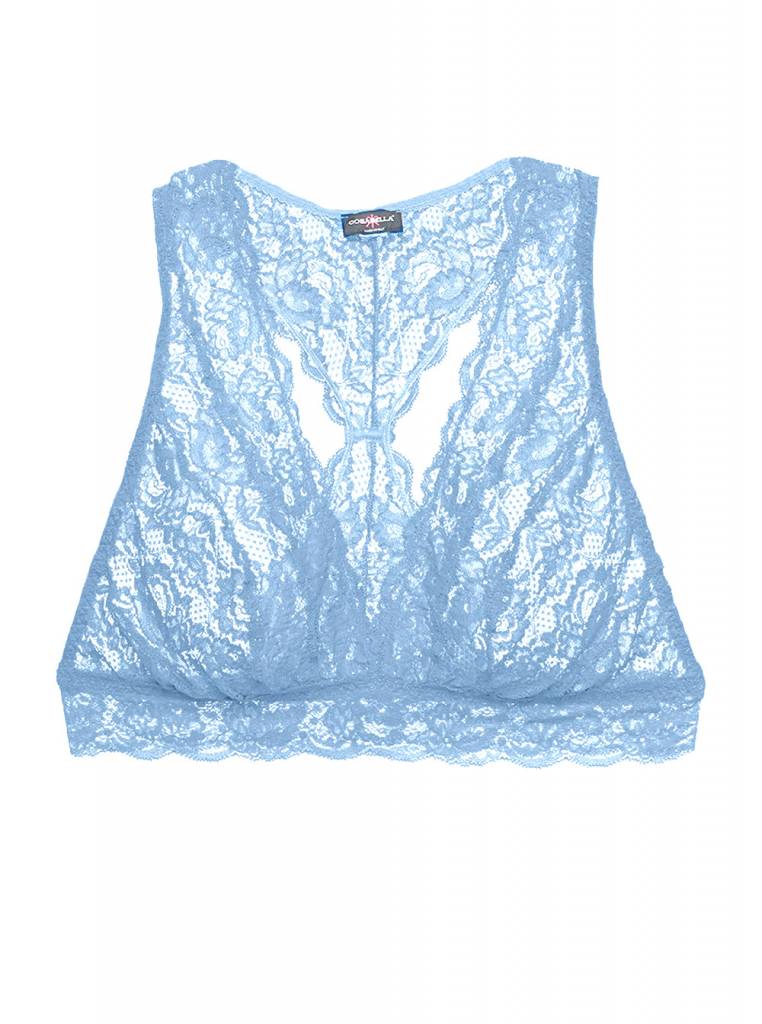 Besides, how was she going to photograph anything else? How was she going to take anymore senior photos knowing she would never get to take her son's? How was she going to photograph anymore weddings knowing she would never get to see her son get married? So she started exclusively doing boudoir sessions.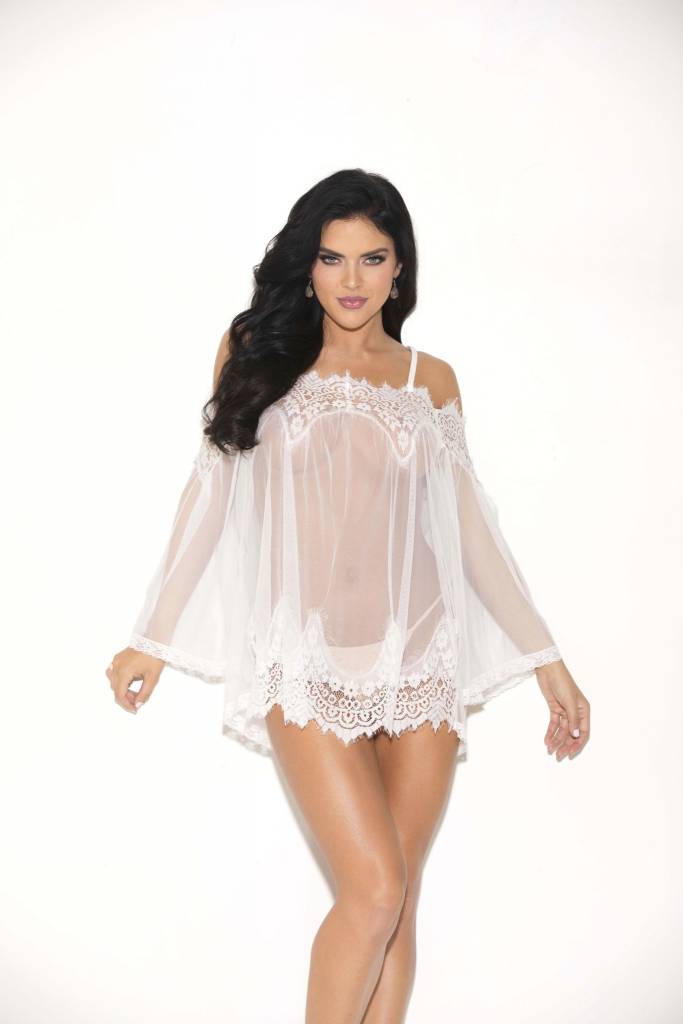 After about four months of only doing boudoir sessions, Angie started to notice that ladies would bring in very little lingerie for their session. Angie started to ask why they would spend so much money on a session and not bring in a good selection lingerie. The ladies had all kinds of reasons, there was nowhere in local to buy good lingerie, it wasn't as high quality as it had looked online, Victoria Secret didn't have her size, so on. So Angie decided that she would start to sell lingerie for women having sessions. After a while women who didn't want sessions heard about her lingerie and also started to shop with her at the studio. Angie realized there was a real need for quality lingerie and decided to expand her small boudoir studio into a large lingerie store & boudoir studio.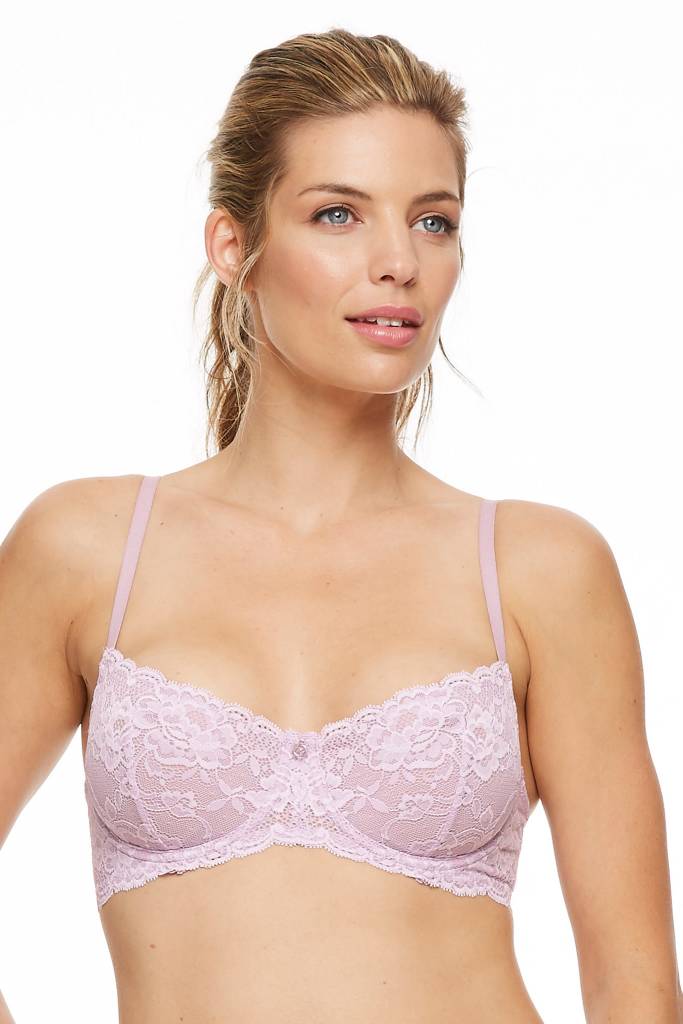 During this time Angie was still very hurt from the loss of her son and wanted to run away. She knows now this wasn't the answer but at the time she just wanted to leave Arkansas behind. She and her husband decided that a lingerie store and boudoir studio would do pretty well in Tampa, Florida. They looked at several different studios in the city. The found eight or nine places that they liked but none of them worked out. Every place had either just been leased out, just been sold or simply didn't work for their needs. Moving the business and their lives to Tampa wasn't what God had planned for Angie and Brian.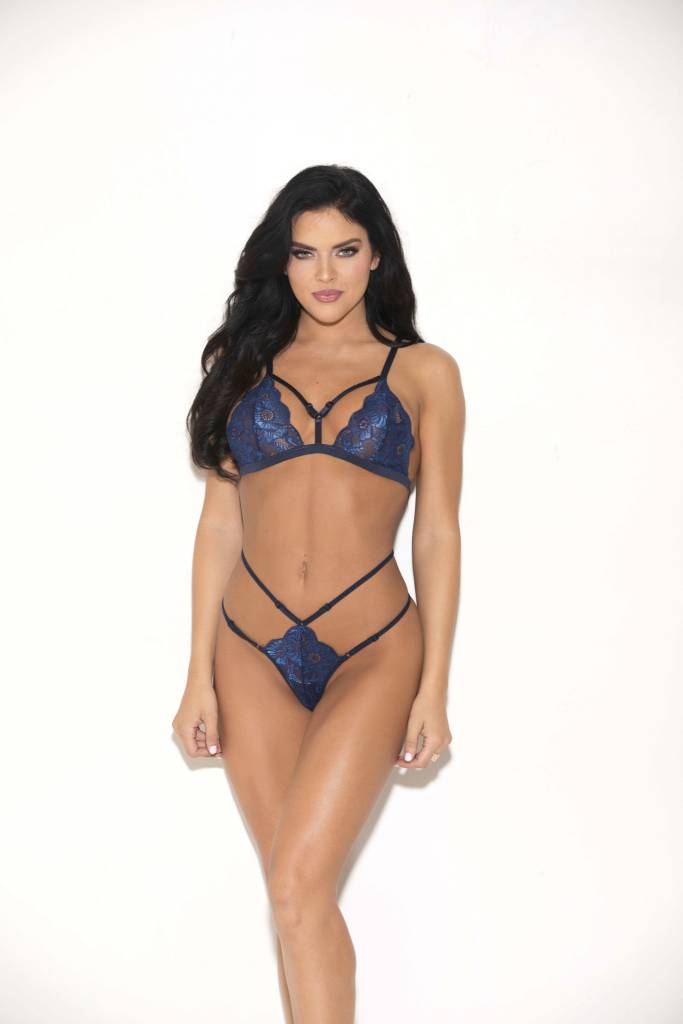 When they got back home Angie was disappointed but decided to keep trying. She decided that a warehouse might be an alright location for her store and started searching for spaces in Conway. Not long after she discovered a warehouse that looked perfect on paper, $1,000 a month, 5,000 square feet. This was incredibly cheap for so much space. Angie thought the place must be terrible but decided to give it a try. When she called the owner he told her rent was going to triple because they were adding heat and air. Knowing she couldn't afford over $3,000 a month for rent, she was disappointed, but decided just to look at it. As it turns out the warehouse had been a storage area for sixty years. There was dust two inches thick on the floor, spider webs all over the corners, but it didn't matter because Angie had fallen in love. This was her new store and studio. She didn't know how, but she knew she was going to make it work.

Somehow, someway, Angie and Brian were able to scrape together the money to make it all happen. Heat and air was installed into the building, they cleaned the dirt off the floor and started to organize a build out. Once the walls were built and the floors were cleaned up Angie started stocking the store. However, it was a huge 2,000 square foot store. After stocking all the items she had bought, the store was basically empty. She knew she had to buy more lingerie, but she didn't have the money. She needed more money for more stuff and more employees. Angie couldn't run a boudoir studio and a lingerie store all by herself, but there just wasn't enough money for all the things she needed. Despite all the roadblocks Angie decided that she hadn't come this far to give up. She opened the store & prayed.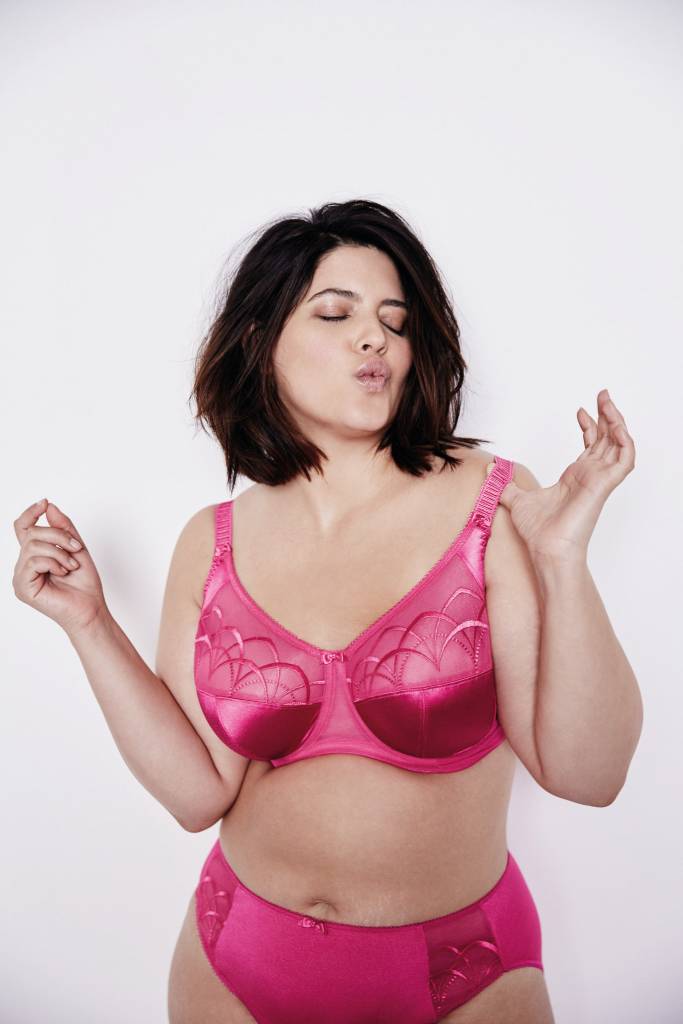 The store has had it ups and downs, but it seems as though women are very grateful to have a store that meets so many of their basic needs. After a few months of the store being open Angie began to get inquiries about bras. Not A cups or B cups, women wanted to know if we had bigger bras. At the time Angie didn't really know anything about bras but she started doing research. She realized that there was a real need for plus size bras and lingerie. Women had such a hard time finding it because hardly anyone was making it! Angie researched bigger bras and lingerie, she set out to find solutions for basic problems women were having. After finding solutions, vendors, and successfully locating bigger bras Angie started to bring in bras up to O and lingerie up to 6X. She was going to create a place that would meet the needs of every single woman who walked through her doors. Again knowing she didn't have the money for any of this. She trusted that everything would work out, she hired more employees and purchased more items. By the grace of God they have been able to pay employees and buy new items for over sixteen months now.
The road to creating such a wonderful place for women has not been an easy one. There have been many roadblocks along the way and there will continue to be. Money isn't abundant, sales fluctuate all the time and advertising is getting harder. However, despite all the roadblocks, despite all the stress and chaos, Angie wouldn't have it any other way. She he rarely takes days off & she works really long hours, but to her it's all worth it. Seeing client's faces light up during a session, solving problems for women, helping ladies discover their actual bra size, makes Angie's whole day. Seeing the joy she gives women has helped bring the joy back into her own life. Help us to continue spreading joy by helping us stay open. Come see Angie and the rest of us today! Let us give you the joy of your new favorite bra!
Does our store bring you joy? 
Let us know in the comments for a chance to win a $25 gift card! 
Winner drawn monthly. 
FOLLOW US ON INSTAGRAM @angiedavislingerie
FOLLOW US ON SNAPCHAT @Angiedavisphoto
 ANGIE DAVIS is a lingerie boutique & boudoir studio in Conway, Arkansas. Shop our website or come into the store and let us help you find the perfect piece of lingerie, your new favorite shoes, some gorgeous jewelry or the perfect fitting bra. We carry bras up to O, bralettes up to HH, nursing bras, lingerie up to 6X & much more! We also offer bridal registry & lingerie parties!
LADIES! JOIN OUR LADIES GROUP FOR MORE INFO!
GUYS! JOIN OUR MEN'S GROUP FOR MORE INFO! 
1131 Front St. Conway, AR 72032 - 501-450-4886 - [email protected]