Let's talk about bra fittings. Recently, it has come to my attention that despite all the mentions of FREE bra fittings on our Facebook page, or in other blog posts, a lot of women are still afraid to come in and have someone fit them. Ladies, being fitted for a bra is extremely important. I know it's weird, letting someone you don't know that well feel you up, and examine your breasts. The whole experience just reminds us of our awkward high school proms. Not unlike your prom date, we totally care way more about your breasts than the bras. Unlike your prom date, we only want you to be comfortable. The ladies in our store are professionals who will help you find the right size bra.
Even if you swear you're wearing the right size, I can almost guarantee you're not. Eight out of ten women are wearing the wrong size bra. That's 80%. That is a huge percentage of women walking around feeling uncomfortable all day. Wearing the wrong size bra can lead to back, shoulder and neck pain. Ill fitting bras can also lead to major health problems if you go too long without fixing the problem.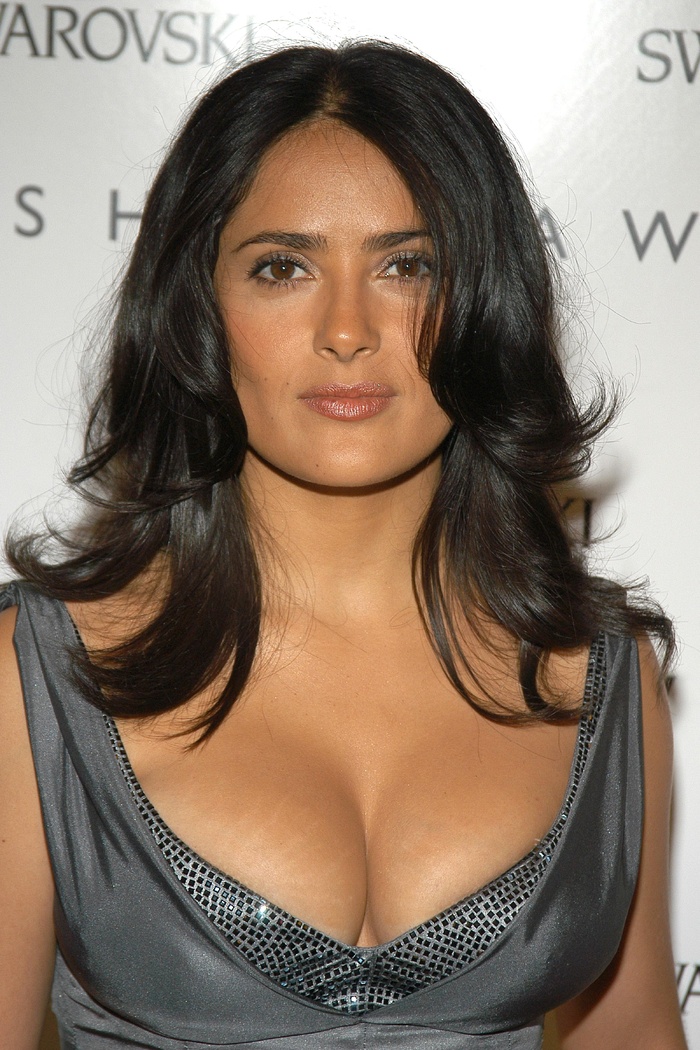 How do I know if my bra doesn't fit?
If your bra cuts your breasts in two, like Salma Hayek's bra, then you're wearing the wrong size bra. True, Salma still looks amazingly sexy, but every time I see this photo, a small part of me cringes. She cannot be comfortable! Wearing a bra that makes your breasts spill over is too small. If you're having trouble getting your girls to stay in your bra, it's too small! Additionally if your bra is riding up your back, or if it leaves red marks on your skin, then it isn't the right size.
What is the harm in wearing an ill fitting bra?
If your bra is too small, this could cause the breast ligaments to stretch ultimately causing them to lose their natural shape. Wearing a bra that is too tight for hours a day, will squeeze the breasts, making them lose their form, which will cause sagging. Wearing a bra that is too large won't support your breasts properly either, this can make them loose as well. These problems are completely avoidable. All you have to do is let us fit you for one of our Elomi Morgan bras, sizes 34DDD - 36M (on left). Or our Elomi Cate Fill Cup, sizes 34DDD - 38K (on right). Getting a professional fitting will help you keep your breasts from sagging for as long as possible. Why wouldn't you get a fitting if it could alter your breast sagging timeline?! We're pretty much handing out magic here!
What will happen if I just keep wearing the wrong size bra?
You will die! ...Ok, maybe that was a little extreme. Although there are major health risks related to wearing an ill fitting bra. Wearing a bra that is too small can lead to problems with your lymphatic system. This system is necessary for you to be able to drain fluid containing waste and toxins. This fluid flows from your breasts into the lymph nodes in the armpit. If these channels are compressed, by a too-small bra, it can affect your tissues. This can cause swelling, pain, swollen and irritated breasts, nausea, and fatigue. In extreme cases a blockage left untreated could cause lymphedema. Don't get lymphedema! Come in and try on our Curvy Couture Wire Free Bra! Sizes 36C - 34H!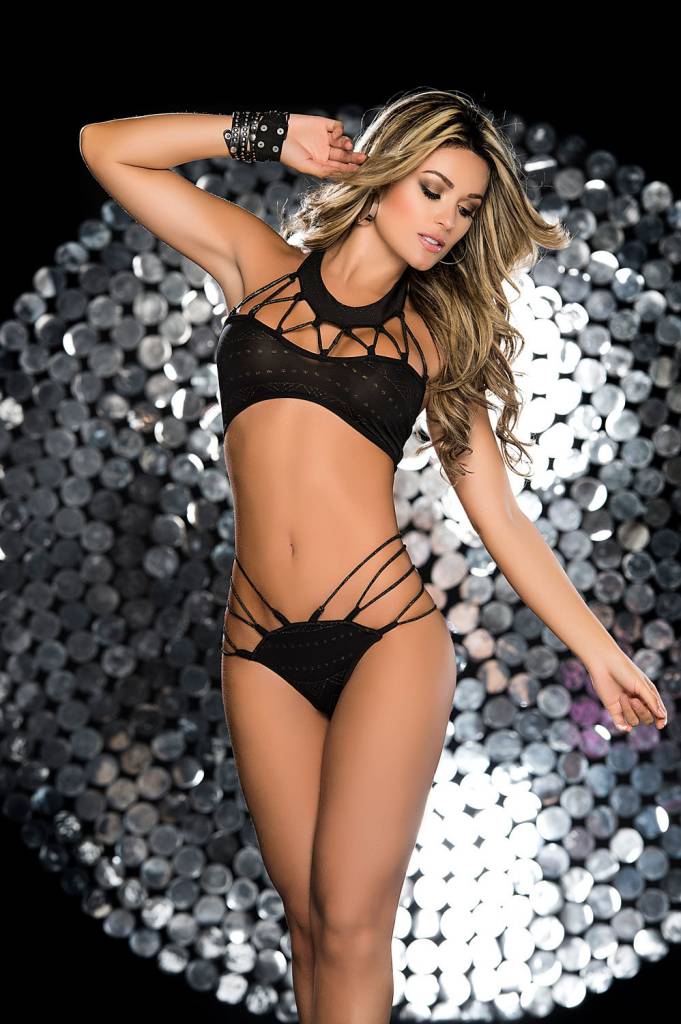 What should I expect from a bra fitting?
Expect it to be a little uncomfortable. I know no one likes to be uncomfortable. We don't love it when people we barely know tell us that we've been wearing the wrong size bra all our lives either. This is necessary though. Necessary for your own comfort and health. We want you to walk out of our store knowing that the bra you just bought isn't going to come off your chest as soon as you get home. We want you walking out in one of our Mapale Dana Bra & Panty Sets! Sizes S - XL!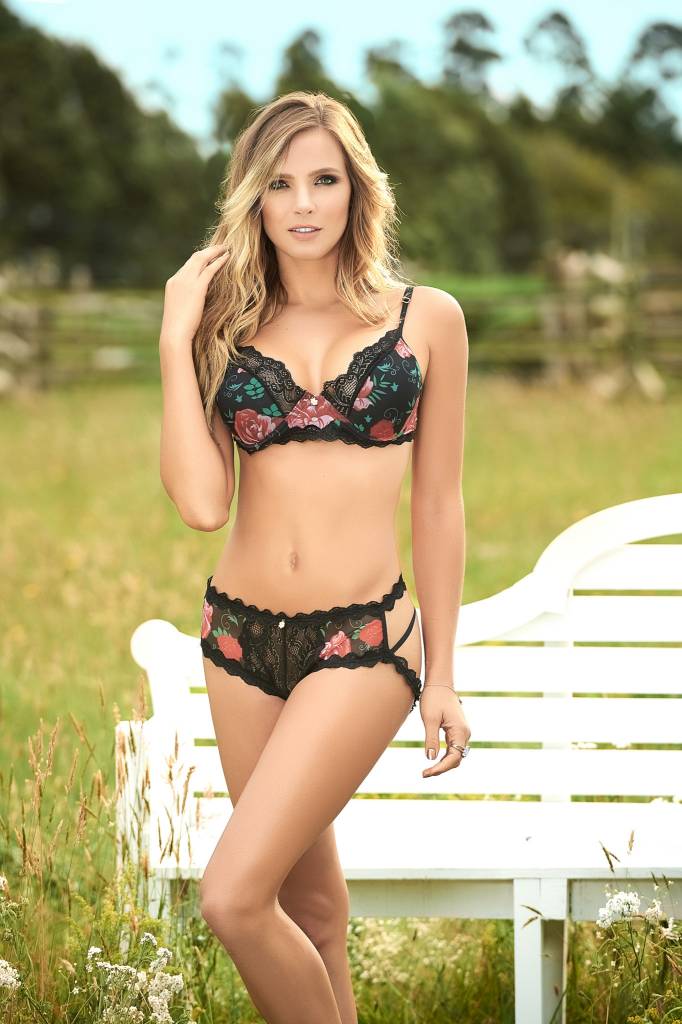 Don't expect a one size fits all. If we tell you your size is around 36DD. That's exactly what it is, AROUND 36DD. Bras are just like shirts and jeans. You have to try on every style and brand to make sure that it fits correctly. I'm not one to dis online shopping in any way, but this is why it is so important that when you buy a bra you try it on. Unless you try on your bra, you have no way of knowing if it fits correctly. Every brand is different. Sometimes even if you're a small in our Mapale Rose Print Bra (size S - L), you would be a medium in a different style Mapale bra. This is totally normal, and something to be aware of when selecting bras & other lingerie.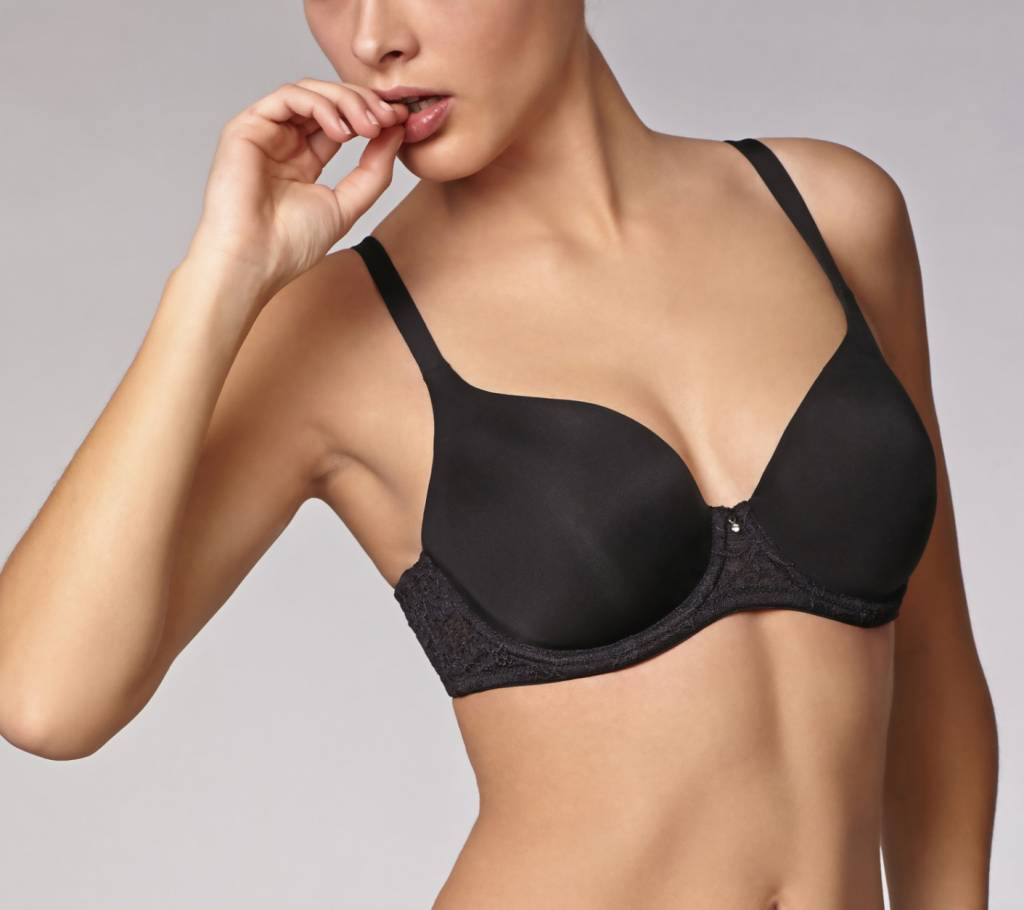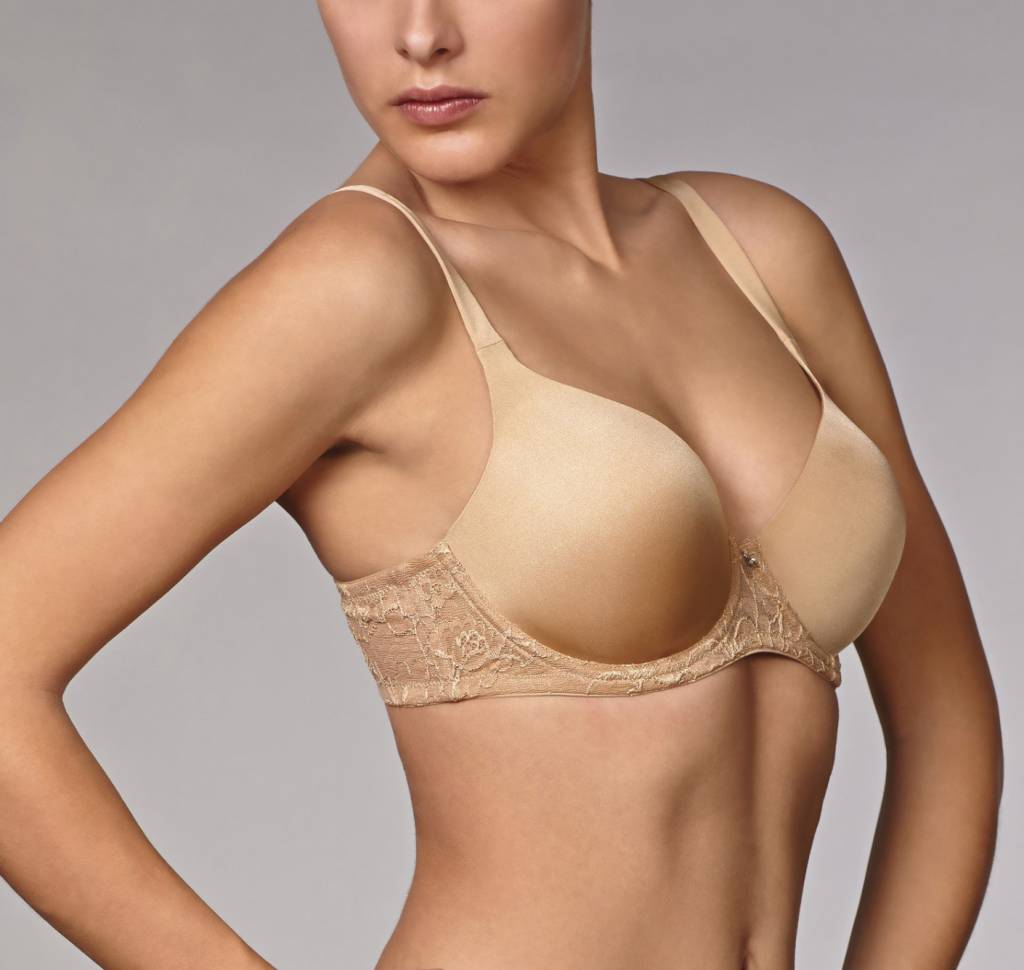 How often should I get a bra fitting?
Every time you buy a bra! As women our bodies change constantly. The food we eat, how often (or rarely) we exercise, how much water we drink, can all affect our bodies. Our hormones change all the time, our weight fluctuates, our bodies change. Getting a fitting regularly is important to be able to keep up with these changes. Additionally, having more than one size fit, or having different bra sizes fit on different days is totally normal. Since these changes can occur almost daily, it's normal for you to go up or down a size overnight. If your nude Montelle T-Shirt Bra is too small one day (sizes 32C - 42G), just reach into your drawer, and pull out your Black Montelle T-Shirt Bra (sizes 32C-42E). Your nude Montelle bra will probably fit again tomorrow.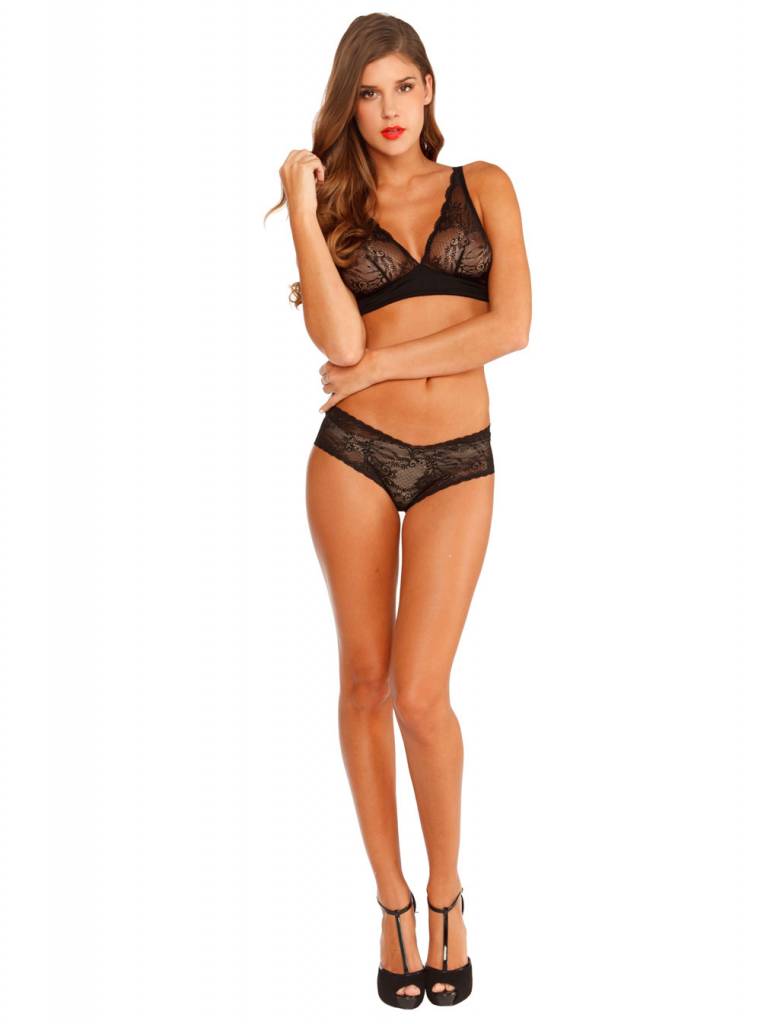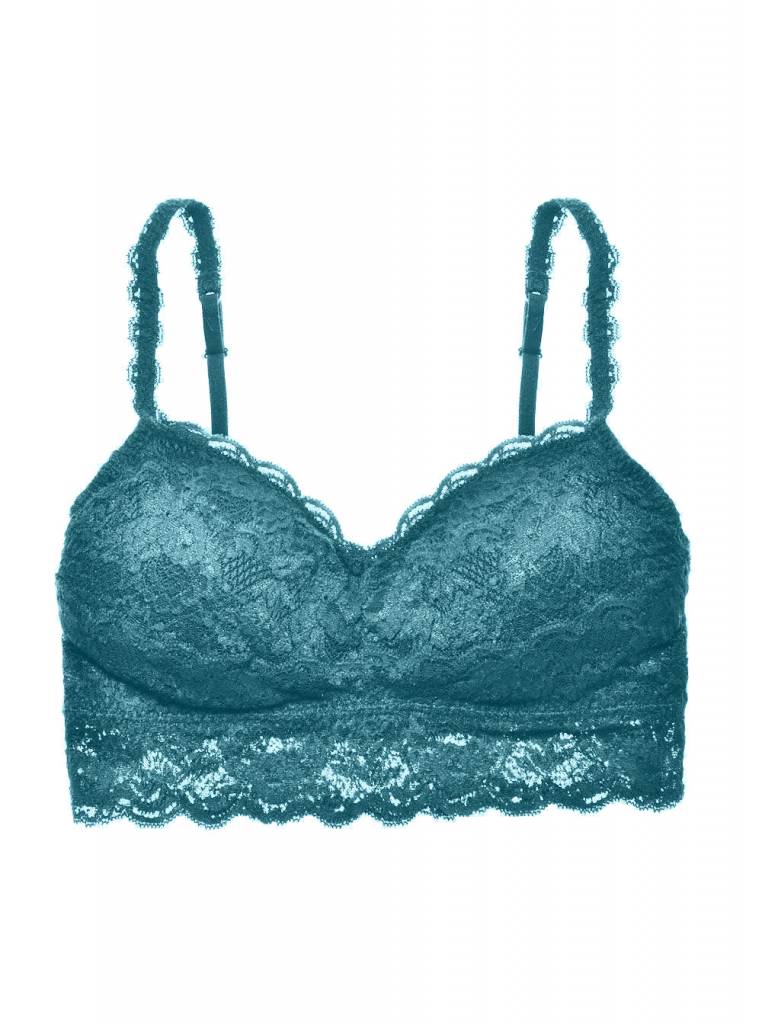 How often should I replace my bras?
This totally depends on how much you wear your bras, and how large your breasts are. The recommended amount of time is every six months. Some of us can make our bras last a little longer, especially if you have any of our Cosabella products (those things last forever). Women with bigger busts are going to need to replace them more often, simply because you lovely ladies need more support. If your elastic is gone, if you're on the last hook, or if it isn't comforatable, THROW IT AWAY. Click here for more info on when to replace lingerie.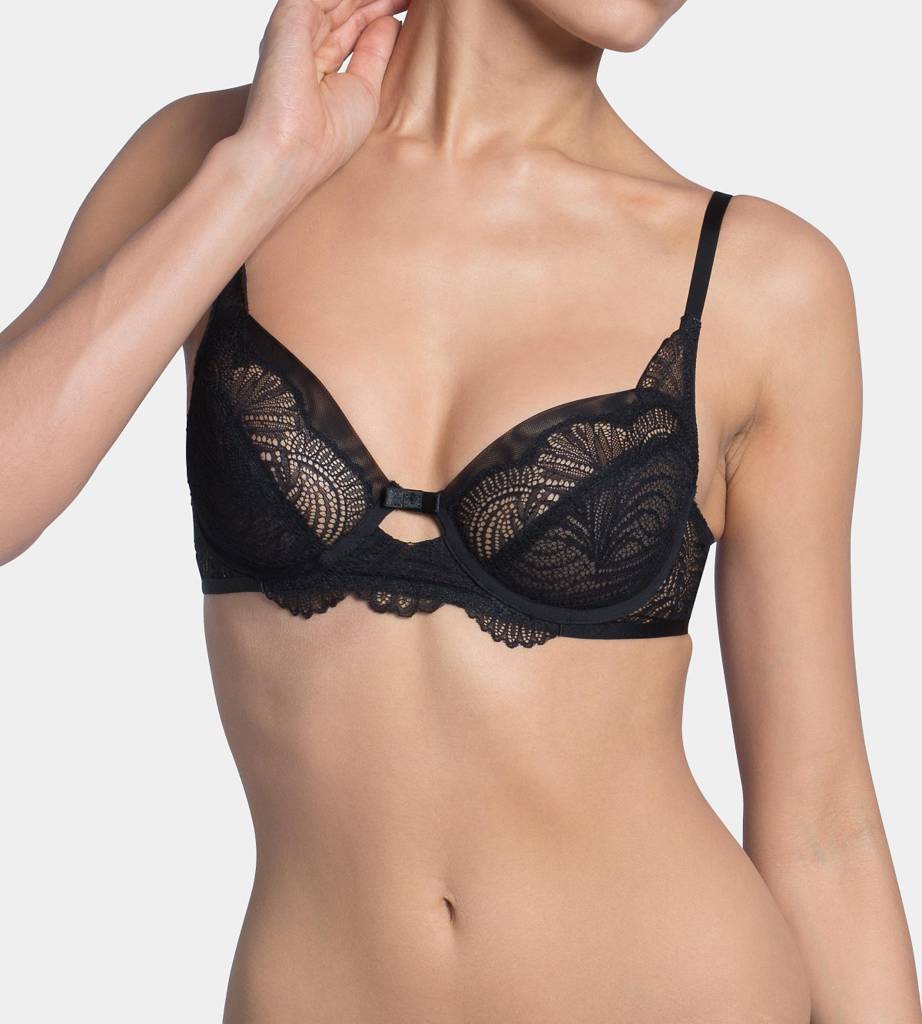 How many bras do I need?
One million!!! (We wish) You really need about eight to ten bras that fit you correctly. This will ensure you don't wear the same bra everyday, or twice before you wash it. Wearing the same bra for a couple of days (even though everyone does it) will cause them to lose their elasticity faster. If you're looking for a few good bras for your collection, consider our Triumph Iconic Essence Bra. Sizes 32B- 38F!
Let's recap for a second. Wearing the wrong size bra could lead to back, shoulder and neck pain, breast sagging, and even lymphedema. Wearing the right size bra, will help you be comfortable throughout the day, avoid pain, and slow down breast sagging! Ladies 80% is just too many. We need to stop making ourselves uncomfortable. Our lingerie should make us feel fabulous. To ensure that you feel fabulous, we provide FREE bra fittings. Let's bring that percentage down by getting fitted every time we buy a bra, and replacing our bras that don't fit correctly. Our mission is to ensure that the ladies who come into our store leave happy. We're not just here to sell gorgeous lingerie. We're here to make sure that lingerie fits you correctly, supports you, and makes you feel amazing. If you're still unsure about getting a fitting call us at 501-450-4886. We will be more than happy to set up a private appointment with you and help you get the bra size you need. You are more thank welcome to ask for your favorite employee, including Angie.
Have you had a bra fitting lately?
Let us know in the comments for a chance to win a $25 gift card!
Winner drawn monthly.
FOLLOW US ON INSTAGRAM @angiedavislingerieboudoir
FOLLOW US ON SNAPCHAT @Angiedavisphoto
ANGIE DAVIS is a lingerie boutique & boudoir studio in Conway, Arkansas. Shop our website or come into the store and let us help you find the perfect piece of lingerie, your new favorite shoes, some gorgeous jewelry or the perfect fitting bra. We carry bras up to M, bralettes up to HH, nursing bras, lingerie up to 6X & much more! We also offer bridal registry & lingerie parties!
JOIN OUR LADIES GROUP FOR MORE INFO!
1131 Front St. Conway, AR 72032 - 501-450-4886 - [email protected]ANGIEDAVISBoudoir.com