You should buy luxurious lingerie for yourself, and here's why.
As a woman, growing up in the good old USA, I learned that lingerie was meant to be worn for the enjoyment of someone else. As I have gotten older I have learned that is just not true. Women should wear lingerie for them. If you happen to be wearing it when someone else is around then good for them! They get to enjoy it too!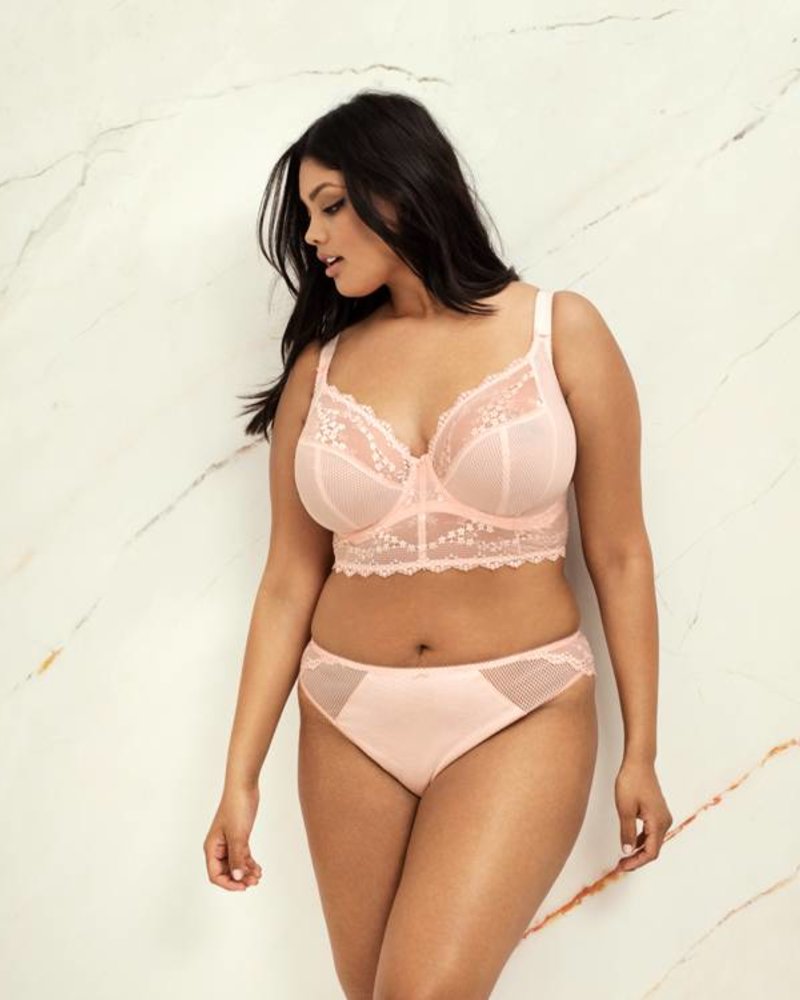 Elomi Charley Underwire Plunge Longline Bra  
Lingerie, first and foremost, should be worn for the person wearing it. If there are fabulous effects that transpire from wearing it in the presence of someone else, then awesome! However, someone else should not be your priority when it comes to the clothes on your body. When you wear lingerie that is beautiful, fits you properly and is comfortable, you will begin to feel beautiful no matter what your day has in store for you.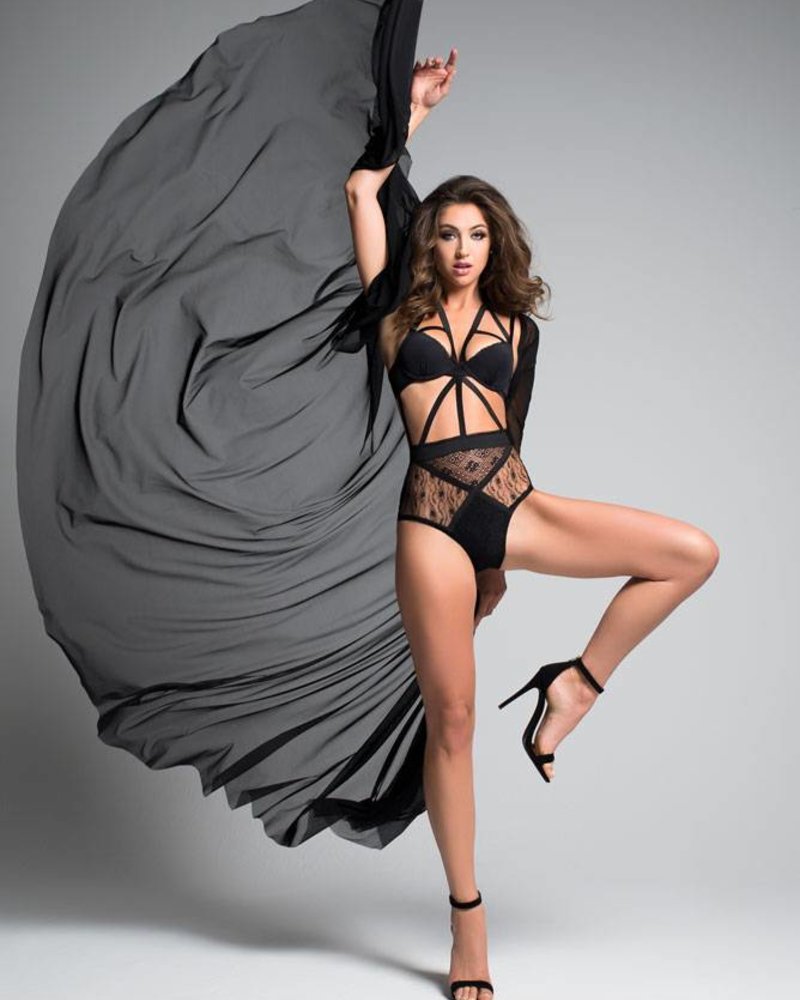 There are many different types of lingerie and by choosing the right pieces, you help your clothing fit properly, revealing your beautiful figure. Lingerie should smooth, lift and narrow where needed. Your pieces need to be supporting you, and holding everything in place.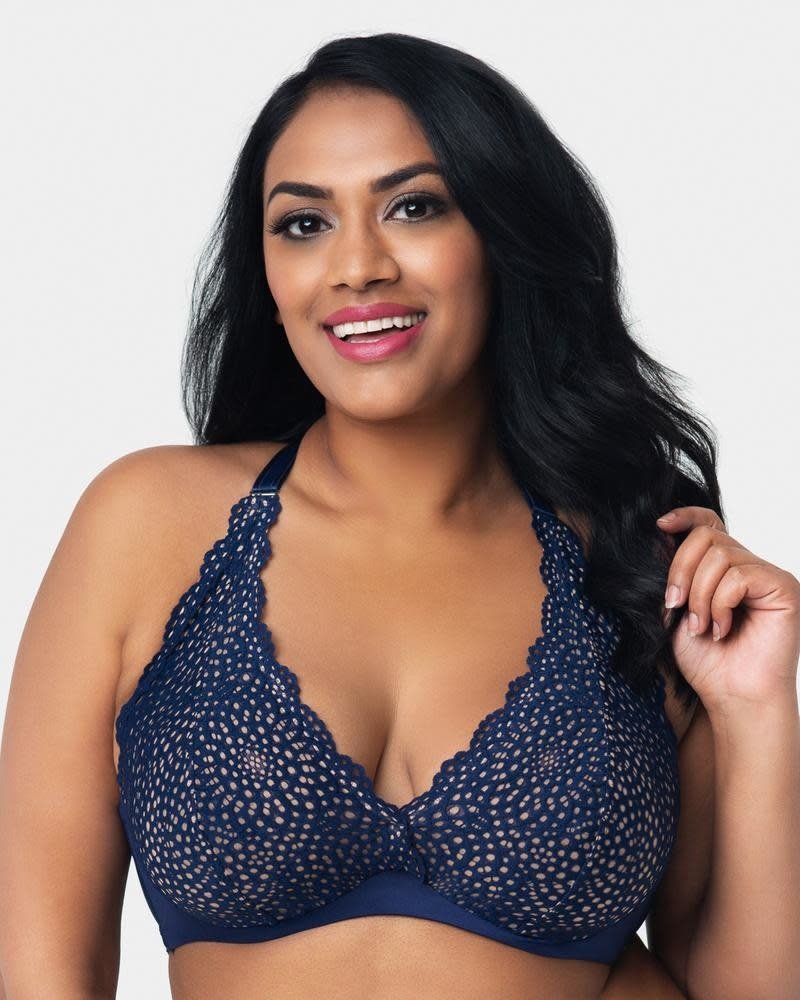 Curvy Couture Crochet Lace Halter Bralette
There is no better confidence booster than gorgeous lingerie when you need to feel beautiful. By wearing lovely lingerie to do errands, go to work, have date-night, go out with the girls, or for anything else, you carry with you a self-confidence that can't be taken away.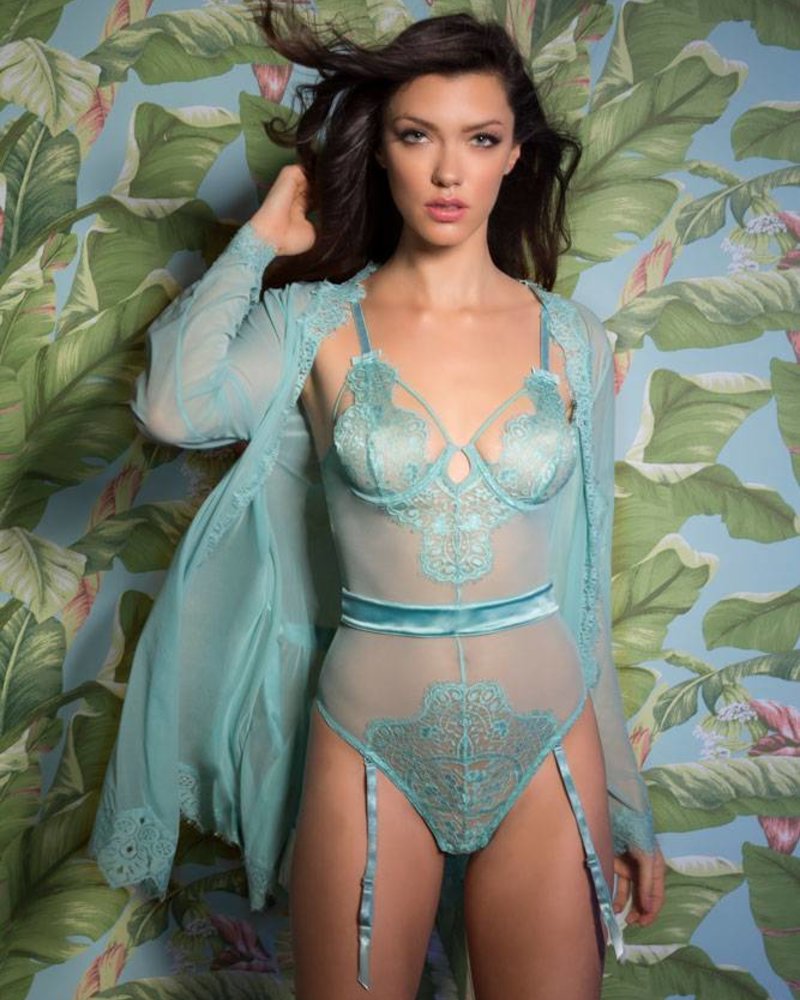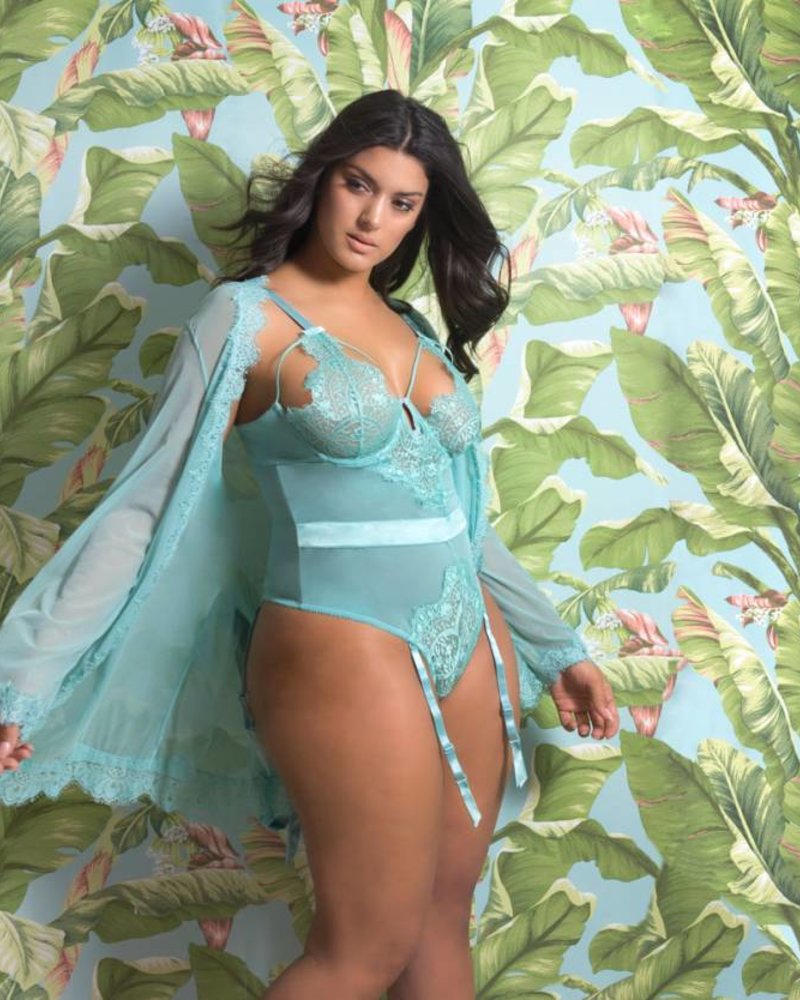 What I love about wearing luxurious lingerie every day is knowing something that no else knows; it's my little secret, only for me to know. We women are soft, curvy and mysterious so adding a little more softness and mystery to our curves makes us that much more of a magical creature.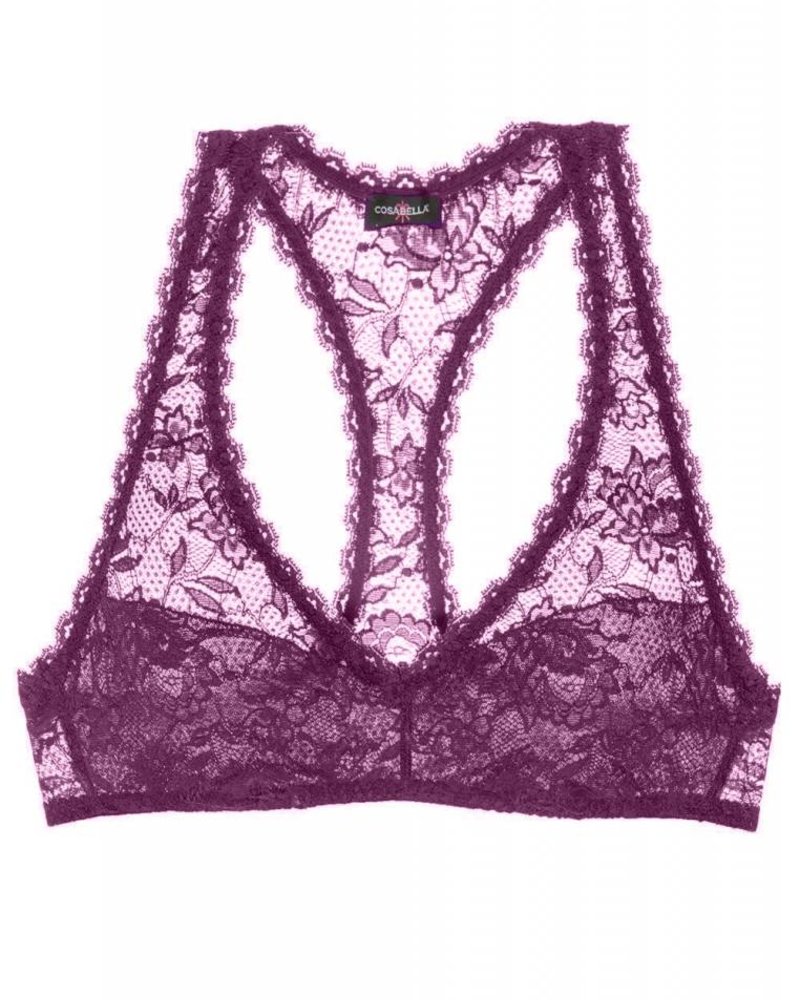 Cosabella Never Say Never Racerback Bralette 
When a woman feels confident, takes care of herself and loves her body, the confidence is carried into her personal life. Having a feminine side is something that is very attractive and something that helps keep the romance alive no matter how long you've been with your partner. A soft, lacy bralette will help brighten your day and catch your partners eye.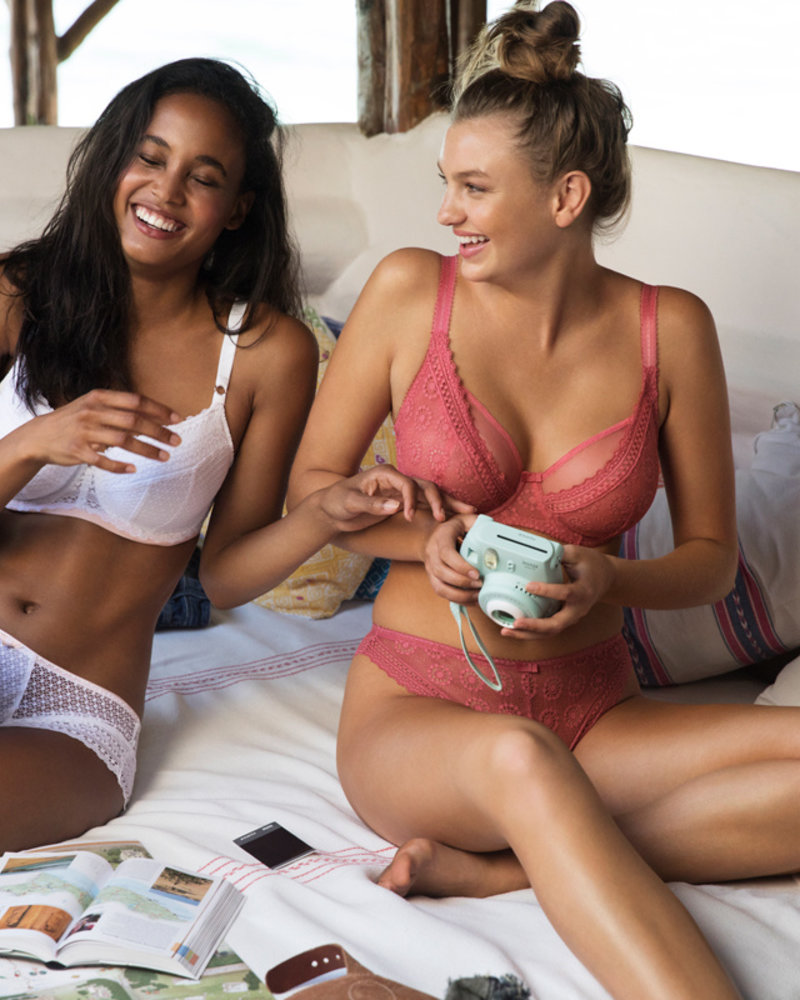 Lingerie that fits right is also very important. If it bunches or doesn't support you like it should then it will be more of a hassle rather than a confidence booster. No one wants to tug on or straighten their unmentionables all day. So make sure to invest in good lingerie. It takes time to build up your lingerie wardrobe, but have fun with it, you deserve it. Always know that you are worth this splurge as you save up for your next purchase.
When you make an appointment at ANGIE DAVIS to purchase your lingerie we offer free fittings, and we will help you find your new favorite piece of lingerie. If your lingerie doesn't fit you properly you are not going to enjoy wearing it which defeats the purpose of buying it in the first place. 
You always want to have the basic nudes and blacks on hand, but color can be so much fun. If you are wanting a specific color in our lingerie please ask us if we can get it for you. There's a good chance that we can find it or it's already on the way to us.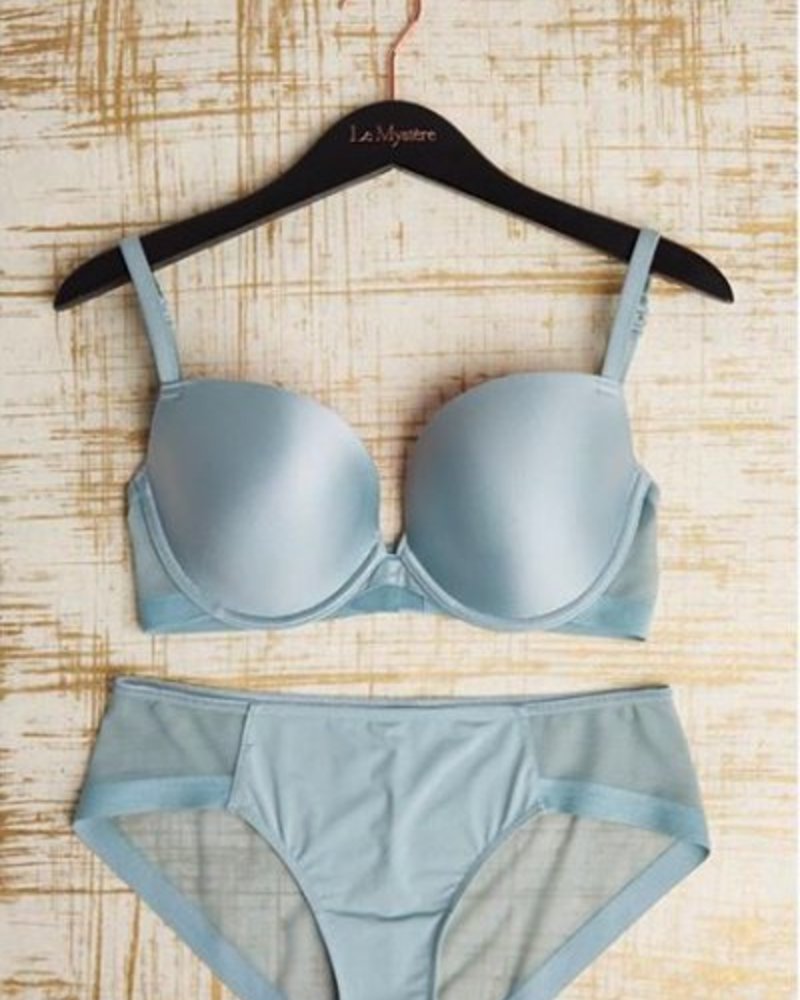 Le Mystere Infinite Underwire Convertible Bra 
Purchasing quality lingerie is the only way to ensure that your pieces last and always feel comfortable. Lingerie may look great in a photo, but pay attention to the edges, seams and finish. Make sure to feel the piece against your skin. There's a huge difference between other popular brands of lingerie and lingerie made in Italy and France. The latter is certainly going to feel wonderful every time you wear it and it will last a lot longer too.
Coquette Forever Matte Metal Boned Corset 
Never, ever, ever wash your lingerie in a washing machine or put it in the dryer. Always hand wash it in cold water and lay it flat to dry. I know this sounds like a pain, but it makes your pieces feel like new every time you put them on. Washers and especially dryers are hard on your delicate pieces. The washer violently throws them around, stretching the seams. While the heat from the dryer frays the elastic. You will make your lingerie last a lifetime if you care for it properly. 
Cosabella Never Say Never Bralette
You should buy luxurious lingerie for yourself because you deserve it! You deserve to feel beautiful and sexy not just somedays but EVERYDAY! I opened this store so that I could make that a possibility for all women. I have lingerie for ALL women, bras up to size O, lingerie up to 6X! Schedule your personal bra fitting or personal shopping appointment with me to get yourself into some luxurious lingerie! If you have any other questions about lingerie feel free to comment below. We love hearing from our customers!
Why do you buy luxurious lingerie? 
Comment below! 
FOLLOW US ON INSTAGRAM @angiedavislingerie
FOLLOW US ON SNAPCHAT @Angiedavisphoto
 ANGIE DAVIS is a lingerie store & boudoir studio in Conway, Arkansas. Shop our website or come into the store and let us help you find the perfect piece of lingerie, your new favorite shoes, some gorgeous jewelry or the perfect fitting bra. We carry bras up to O, bralettes up to HH, nursing bras, lingerie up to 6X & much more! We also offer bridal registry & lingerie parties!
LADIES! JOIN OUR LADIES GROUP FOR MORE INFO!
GUYS! JOIN OUR MEN'S GROUP FOR MORE INFO! 
1131 Front St. Conway, AR 72032 - 501-450-4886 - [email protected]