I'd like to address a rather uncomfortable topic today. Recently it has come to my attention that quite a few women have heard the horrible words, "Lingerie is a waste of money," or "Why would you spend money on lingerie when I can just see you naked?" This shocked me a little at first, I can't even imagine my boyfriend telling me not to buy lingerie (or anything for that matter). Much less that its a waste of money. However, based on the comments of a recent blog post, I've found that this is not uncommon. There were many comments including, "my husband thinks lingerie is waste of money," and "my husband would never let me buy lingerie."
My first response to these comments is not one that I can professionally share with you all. However, my second response is to inform ladies who have heard these comments, why exactly your man might say lingerie is unnecessary, and how to resolve the issue. Let me guess? He saw that $50 price tag for that bra you really wanted and thought back to the last time he bought a $5 pack of boxer briefs. Maybe he said to you, "you don't need lingerie, I can just see you naked." Not with that attitude you can't! You can refer him to any of my previous articles where I talk about how lingerie isn't for him, its for you. Or about how wearing an ill fitting bra can cause lymphoma. You could ask him if he wants you to get lymphoma!? Sorry, let's get back to being professional…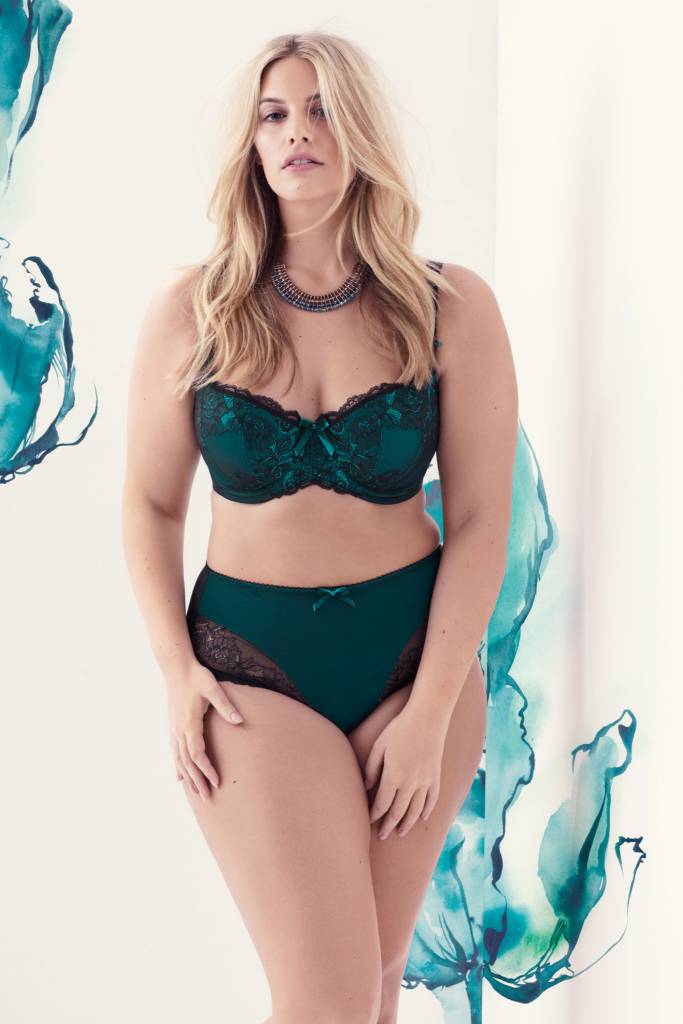 He Doesn't Want You To Feel Like You Need To Dress Up For Him 
Ladies, how many times have we been about to leave for the grocery store in sweatpants and no makeup and your man says you look beautiful? You probably rolled your eyes and thought, "Yeah right, whatever." You probably didn't believe him, but he was only trying to get you to see that rather you thought you looked beautiful or not, he sees it. He knows your beautiful without all your makeup, your push-bras, your high heels and lingerie. He loves you just as much when you wake up in the morning as he does when your all dressed up and ready to go. He sees how confident you are with your makeup on and he wishes you'd understand that your beautiful all the time! He should be the last person asking you to dress up for him, but this is no reason to say this Elomi Anushka Bra is a waste of money. (Sizes up to K!)
Men, we'd like you to know, women are very unique creatures. We are very complex and complicated at times. Even the most confident women have days where they think they aren't beautiful. What do women do on these days? We wear beautiful things! It's just what we do. Inside every woman is just a little girl that likes to be told how pretty and cute she is. We like to dress up, we like to wear makeup and we like it when you tell us how smoking hot we are! If all it takes is some lacy lingerie to get your lady to feel sexy, why wouldn't you let her buy it? Why wouldn't you buy it FOR HER?!
He's Actually Embarrassed to Ask 
Lets think rationally about this for a second. If you went out today, came to our store and bought this super cute Coquette J'adore Babydoll. Went home, put it on, and waited for your guy to come home. Do you think the first words out of his mouth are going to be, "Well that was just a waste of money." Absolutely not!!! He's going to drop his keys so fast!
If your man hasn't asked you to wear lingerie for him, it could be that he is embarrassed to do so. Anything to do with women's underwear usually makes men a little squirmy. So asking a lady, especially a lady who he finds very attractive, to wear lingerie for him could be a little embarrassing or awkward. If this sounds like your guy, maybe just drop him a few hints about our store. Or just take control and wear it for him anyway. You don't have to wait for him to ask you before you bring lingerie into your relationship.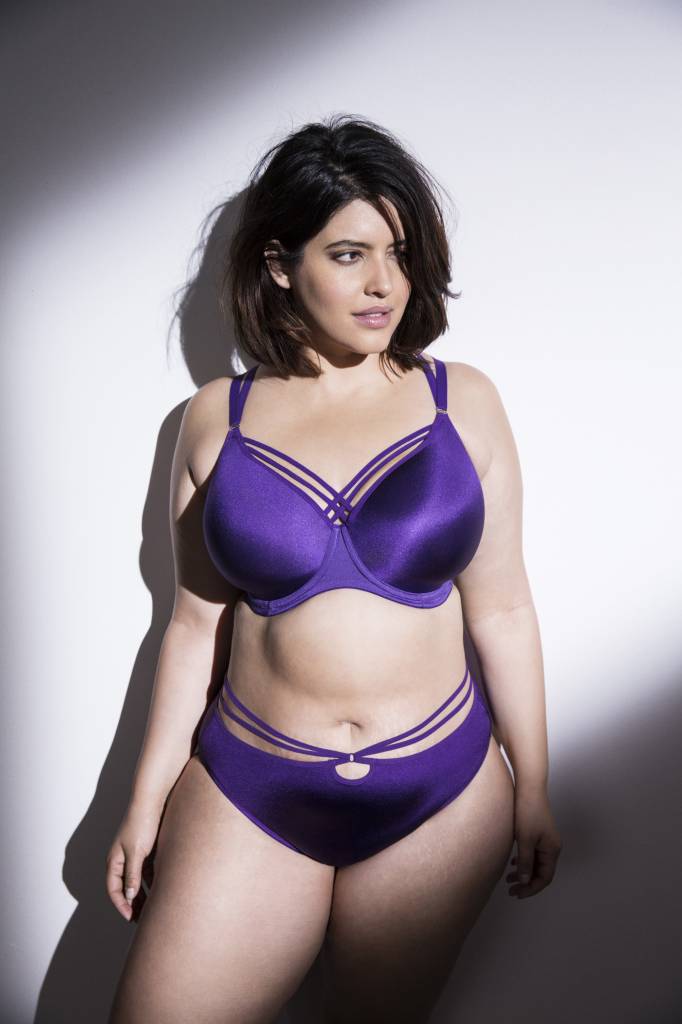 He Doesn't Want to put Expectations on You 
This one can go for all types of relationships. Rather you've been married for twenty years, or dating for a few weeks, some men tend to be cautious of putting expectations on their ladies. This can be a good thing, no lady wants her man to expect her to work all day, take care of kids/errands/dinner and be waiting in this Elomi Bijou Flirt Bra (size up to K) when he gets home. These are unrealistic expectations, and hopefully he knows this and doesn't want you to feel like you need to do more for him.
He probably doesn't want you to feel obligated to dress up for him. Just communicate to him that you know you don't have to dress up for him, and you're not. You're dressing up for you. Lingerie gives women an overall better image of themselves. It helps boost confidence and provides a positive body image. Yes women do wear lingerie before (or during) sex, but it also helps with self esteem. Wouldn't you want your lady to feel sexy even when she isn't actually having sex?
He Actually Has No Idea What He's Missing Out On 
There is a good possibility that he doesn't see that appeal because no has ever worn lingerie for him before. If this is the case, I bet his mind can very easily be changed. Just wear literally anything from our store. Seriously ANYTHING.. I bet after you show him how sexy you are in this Couqette Plum Bustier (sizes up to 4X) he'll never say lingerie is a waste of money again.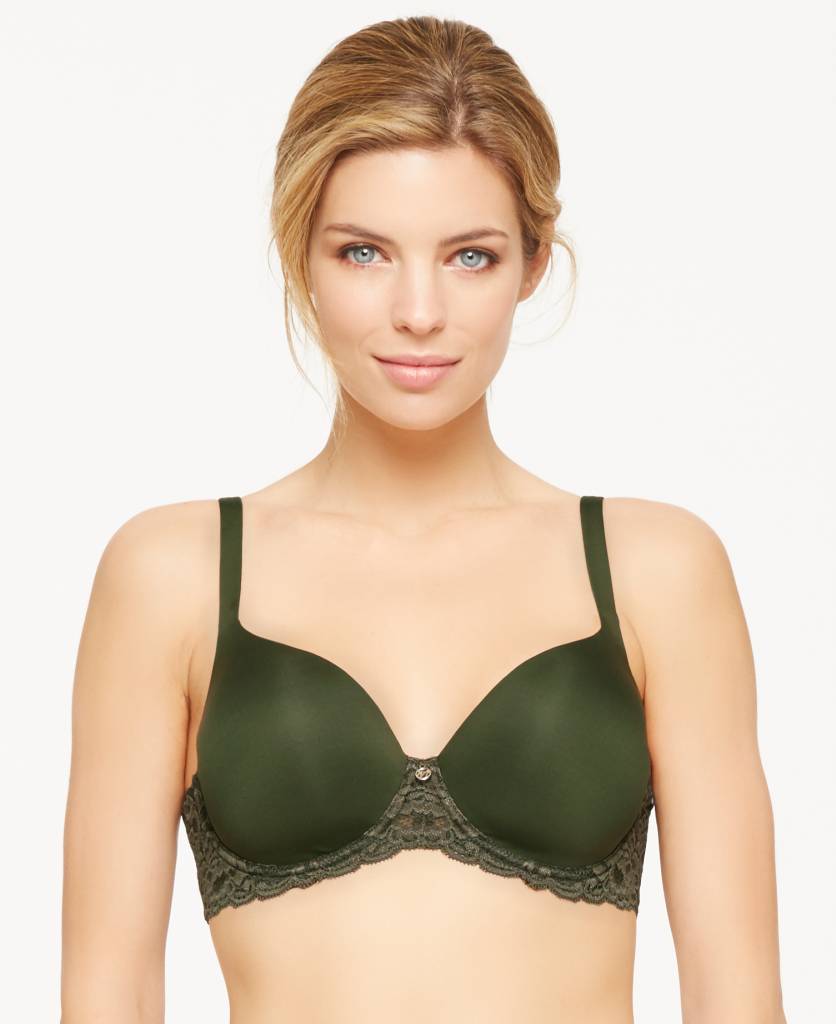 He Hasn't Realized Lingerie Isn't For Him 
The next time your man hits you with a, "Why would you buy lingerie when I could just see you naked?" Just ask him why he watches the football game when he could just look up the score later. Lingerie isn't for sex. Lingerie is something women wear for themselves. Something that makes them feel confident and sexy like our Montell Pure T-shirt Bra (sizes up to H). Men think that their ladies are gorgeous and sexy, no matter what they're wearing. Women aren't so easily convinced. Women need to feel sexy, they need to feel good about themselves. When women need to feel good about themselves they wear pretty clothing. They put on makeup, they fix their hair. She might take forever to get ready, but the confidence she feels when she walks into a room and knows she's the prettiest lady there. You can't put a price on that.
In saying all of this I know that there will be a few men out there who no matter what the reason, just think that lingerie is too expensive or unnecessary. Men if your lady wants to feel sexy, beautiful and confident, let her. It might be expensive, and you might find it strange, but she loves it. She loves the way she feels when she wears it, and wants to hear you say that she looks sexy. You don't have to understand it or even like it, but you should appreciate the effort she's making.
Has a man in your life ever told you lingerie was a waste of money?
Let us know in the comments for a chance to win a $25 gift card!
Winner drawn monthly.
FOLLOW US ON INSTAGRAM @angiedavislingerie
FOLLOW US ON SNAPCHAT @Angiedavisphoto
 ANGIE DAVIS is a lingerie boutique & boudoir studio in Conway, Arkansas. Shop our website or come into the store and let us help you find the perfect piece of lingerie, your new favorite shoes, some gorgeous jewelry or the perfect fitting bra. We carry bras up to O, bralettes up to HH, nursing bras, lingerie up to 6X & much more! We also offer bridal registry & lingerie parties!
LADIES! JOIN OUR LADIES GROUP FOR MORE INFO!
GUYS! JOIN OUR MEN'S GROUP FOR MORE INFO! 
1131 Front St. Conway, AR 72032 - 501-450-4886 - [email protected]