That lovely time of year is almost here again, St. Valentine's Day. A day of laughter, love, movies, dinner and if you're lucky maybe some lingerie. Or so we used to think. I don't believe you should have to wait to be given lingerie as a gift from your lover. I don't think you have to have a lover at all to buy lingerie. I know some, if not most women have thought at one time or another, "If no one is going to see it, why should I buy it?" If no one sees you eat breakfast should you still eat breakfast? You don't need a partner to enjoy the satisfaction of gorgeous lingerie because lingerie isn't for him, its for you!  
1. Lingerie was NEVER about him
We have tons of women that come into our store everyday looking for sexy lingerie to surprise their husband/boyfriend/partner with. That's awesome, lingerie is a fabulous gift to give your special someone. However, it's not really the lingerie that they're giving. It's them taking the time to go out and get glamorous for their special someone. The lingerie isn't for the husband/boyfriend. The lingerie was always for the lady. Lingerie provides women with a chance to find something that makes them feel confident and sexy. This is what they're giving, a glimpse at how freaking amazing they look. The gift is really sharing their confidence and sexiness. Lingerie should be a gift you give yourself. It shouldn't matter if anyone is going to see it because you are the only person whose opinion matters. You shouldn't buy lingerie just for someone else, you should buy it because you deserve to wake up in the morning and feel fabulous. You deserve to feel fabulous when you take your clothes off at night and you deserve super soft lingerie to sleep in. Sure, partners get to look at the gorgeous lingerie, but it was always for the lady. Get yourself something beautiful like our Mapale Plunging Teddy. Size up to L! This gorgeous teddy is sure to show off your sexiness with beautiful soft lace and a sexy plunging neck line. 
2. Lingerie can help you Love Yourself
You don't need someone else to love you before you can love yourself. Just like you don't need a man to see your lingerie to buy lingerie. Lingerie is about seeing yourself as sexy; its the first thing you put on and the last thing you take off. You shouldn't walk around all day feeling uncomfortable in a bra and panties that are low quality or don't fit well. When you invest in yourself, when you really take the time to find something that fits you well and looks good on you, you will notice a difference. You don't need someone else to see you as beautiful when you start to see yourself as beautiful. You deserve to see yourself as beautiful, gorgeous and sexy. Which is the entire point of lingerie! Everyone deserves to look at themselves in the mirror and think "Dang! I look hot!" So get yourself something hot like our Coquette Red Lace Bra Set and the matching Garter Belt.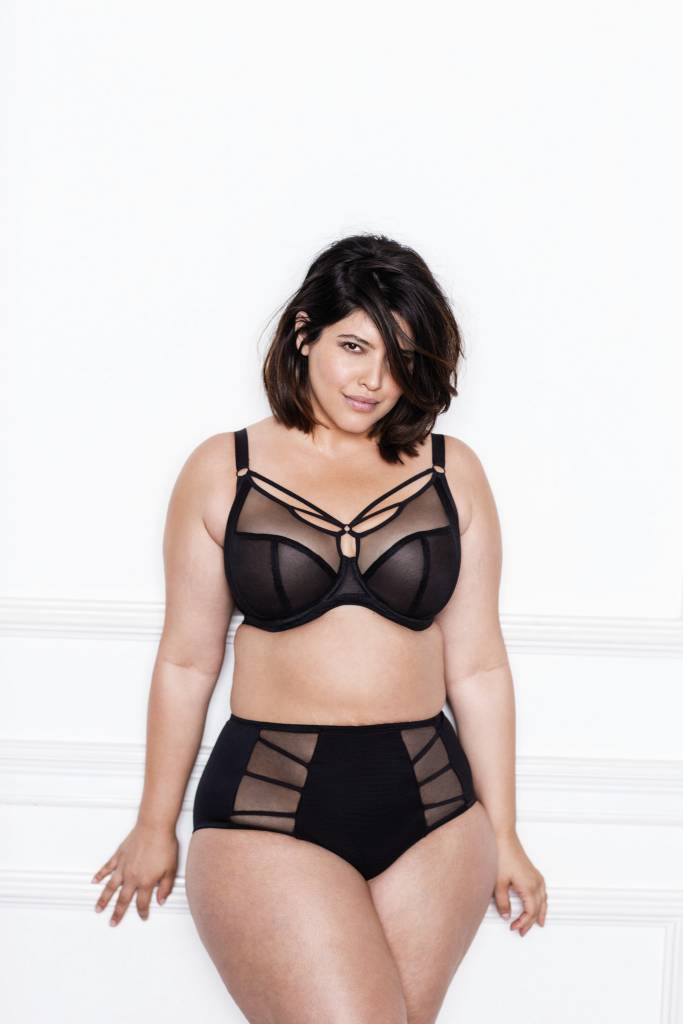 3. Lingerie can help with body empowerment
Valentine's Day can be a very frustrating day if your single. This is a day where everything on TV and social media is all about couples. All you can see are romantic comedies and posts about how so and so got together and about how so and so got engaged. Valentine's Day is a day about love, all kinds of love, not just for couples. In honor of Valentine's Day we should really take the time to love ourselves. Everything about yourself, your struggles, your hobbies, your interests and your BODY. Lingerie isn't just something pretty to look at; it's a gift to yourself that can help with the days where you feel discouraged. So gift yourself this Valentines Day with our Elomi Sachi Underwire Plunge Bra. Sizes up to N! Once you treat yourself to clothing that is just for you, that fits well, feels soft and looks super sexy, you start to realize how amazing you actually look. Valentine's day is about celebrating love, so you should start by loving yourself. Which bring us to our next point.
4. You need to Treat Yourself

There are a lot of ways to treat yourself. For example, every time I need to relax, I try to take a bubble bath. I go out and buy some Earth Luxe Candles or new body scrubs to try, so that when I have a bad day or need some me time, I already have what I need. Then when I'm done with my bubble bath I get into my softest lingerie. My favorite sleepwear that we offer is our Eyelash Lace Robe. I just got one this year for Christmas and I LOVE it. Lingerie is meant to be sexy, but that doesn't mean you have to buy it for sex. You don't even have to get something sexy. Just something that makes you feel good when you wear it. Something that is just for you.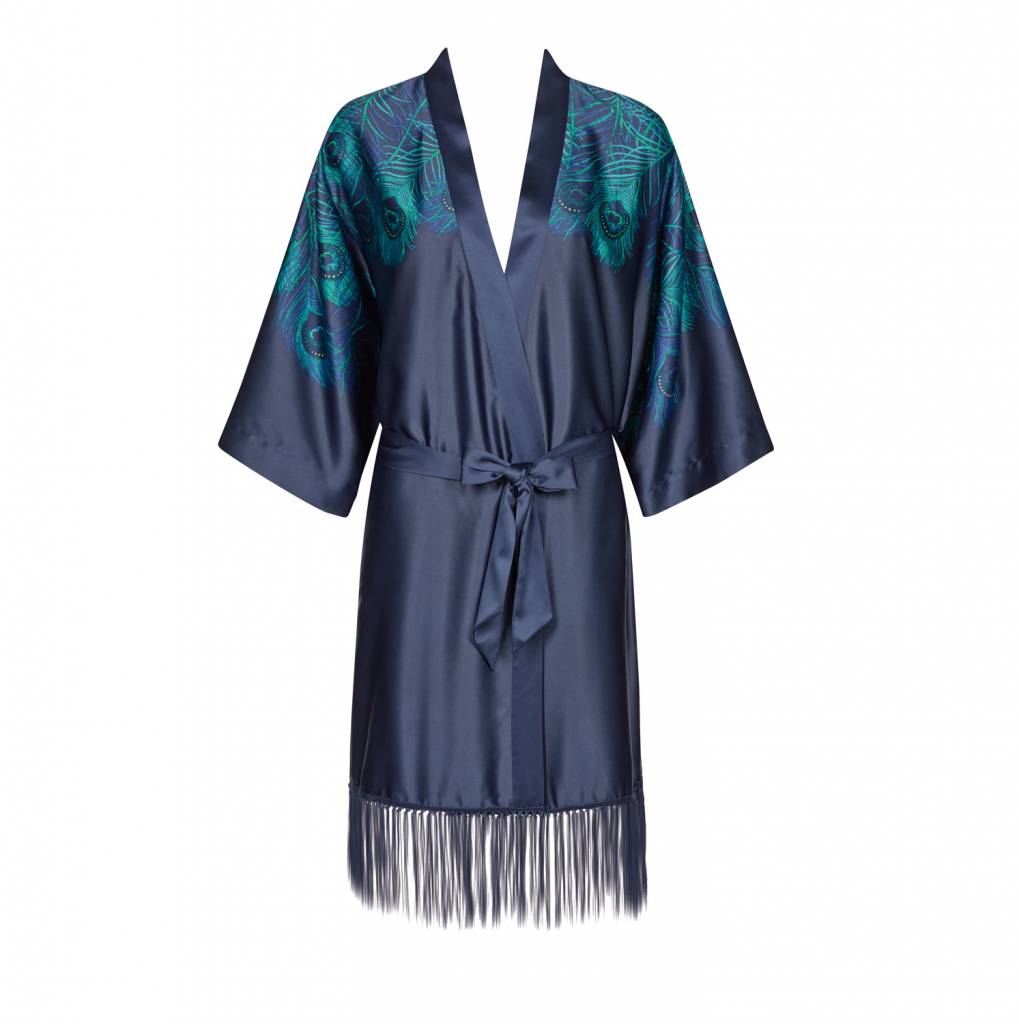 5. Being single should be celebrated
Contrary to popular belief, and everything that the media is going to pumping out the next few weeks, you don't have to be in a relationship to be happy. Being single is an amazing opportunity to do what you want when you want. You don't have to plan around someone else, clean up after anyone else or consider their wants and needs. You have a fabulous opportunity to go out into the world and do whatever you want. You don't have to buy those red outfits because it's the norm for Valentine's day (but definitely take advantage of the Valentine's Day sales). Buy your favorite color because your lingerie is about you! You should celebrate by doing whatever you want on Valentine's day. So, go try on our Amorette Spotlight Peacock Lace Robe. 
 Rather you celebrate this Valentine's Day with your lover, yourself or your kitty cat, we have the right lingerie for you! Click any of the images to shop online, or check out our entire lingerie, jewelry, shoe, and gift selection here. 
Which of these reasons convinced you to go out and get yourself gorgeous lingerie?
Let us know in the comments below for a chance to win a $25 gift card!
Winner drawn monthly. 
FOLLOW US ON INSTAGRAM @angiedavislingerie
FOLLOW US ON SNAPCHAT @Angiedavisphoto
 ANGIE DAVIS is a lingerie boutique & boudoir studio in Conway, Arkansas. Shop our website or come into the store and let us help you find the perfect piece of lingerie, your new favorite shoes, some gorgeous jewelry or the perfect fitting bra. We carry bras up to O, bralettes up to HH, nursing bras, lingerie up to 6X & much more! We also offer bridal registry & lingerie parties!
1131 Front St. Conway, AR 72032 - 501-450-4886 - [email protected]