Wondering Why Your Bra Is Uncomfortable?
One of the many services we offer at ANGIE DAVIS is complimentary bra fittings. Every time you buy a new bra you should be measured. Our bodies change a lot more than you may think. Weight loss, weight gain, hormone fluctuations, pregnancy, etc. can cause our bra size to change without you even realizing it. A hot topic iat ANGIE DAVIS is all the different bra sizes we have warn in our life. I haven't met a woman yet who has worn the same size her entire life.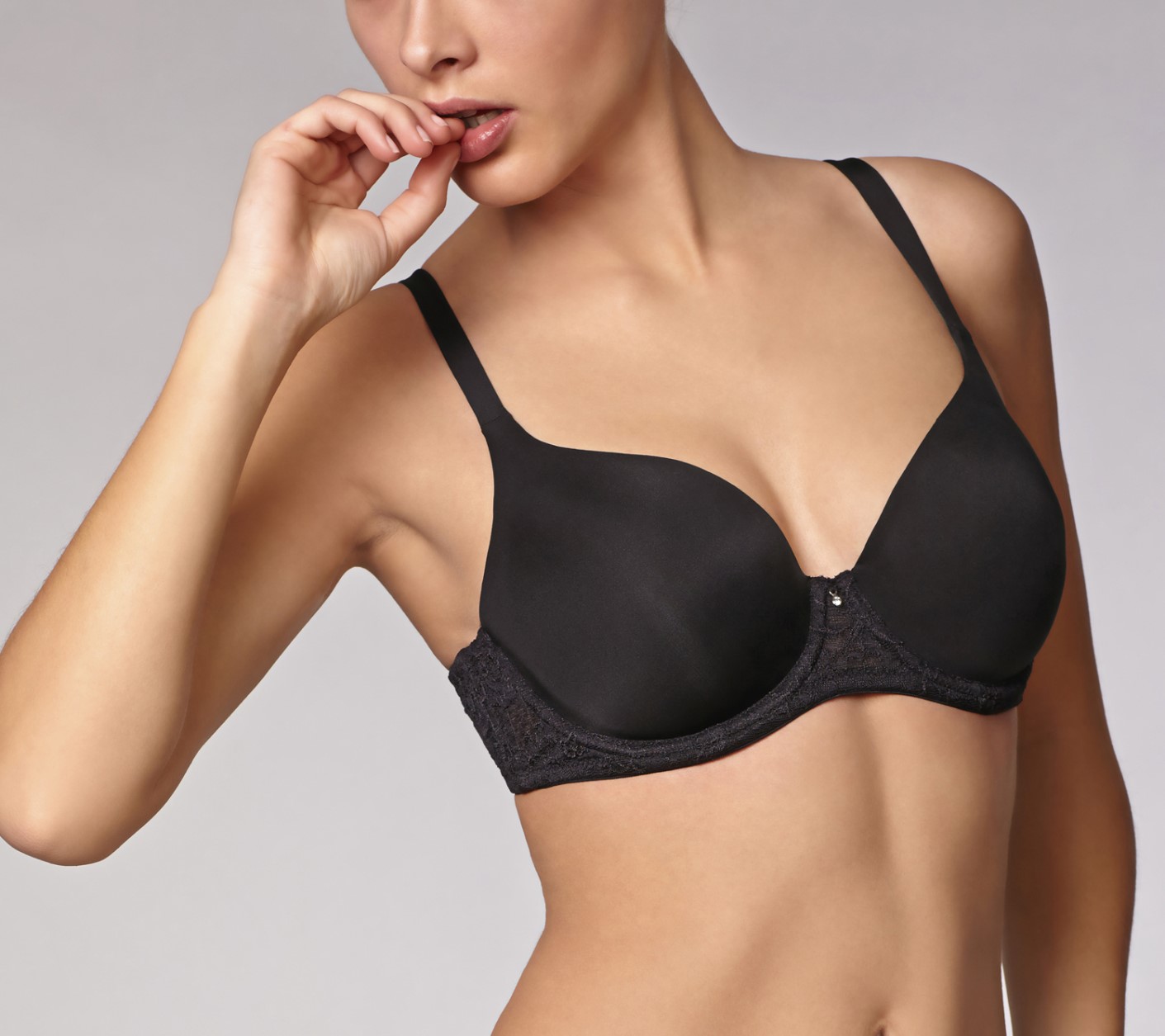 Slightly padded t-shirt bra in black. Click on the above image to shop.
When you decide to purchase a new bra always go see a professional. All bras are not created equal. Not only will a professional be able to measure you, but they will also be very knowledgeable about the different types of bras available, and how each of those bras are going to fit. Some ladies want a lot of support, some don't, some want full coverage, some don't, etc. A professional will be able to put you in the right type of bra and the correct sized bra to make sure you get the most comfortable fit possible.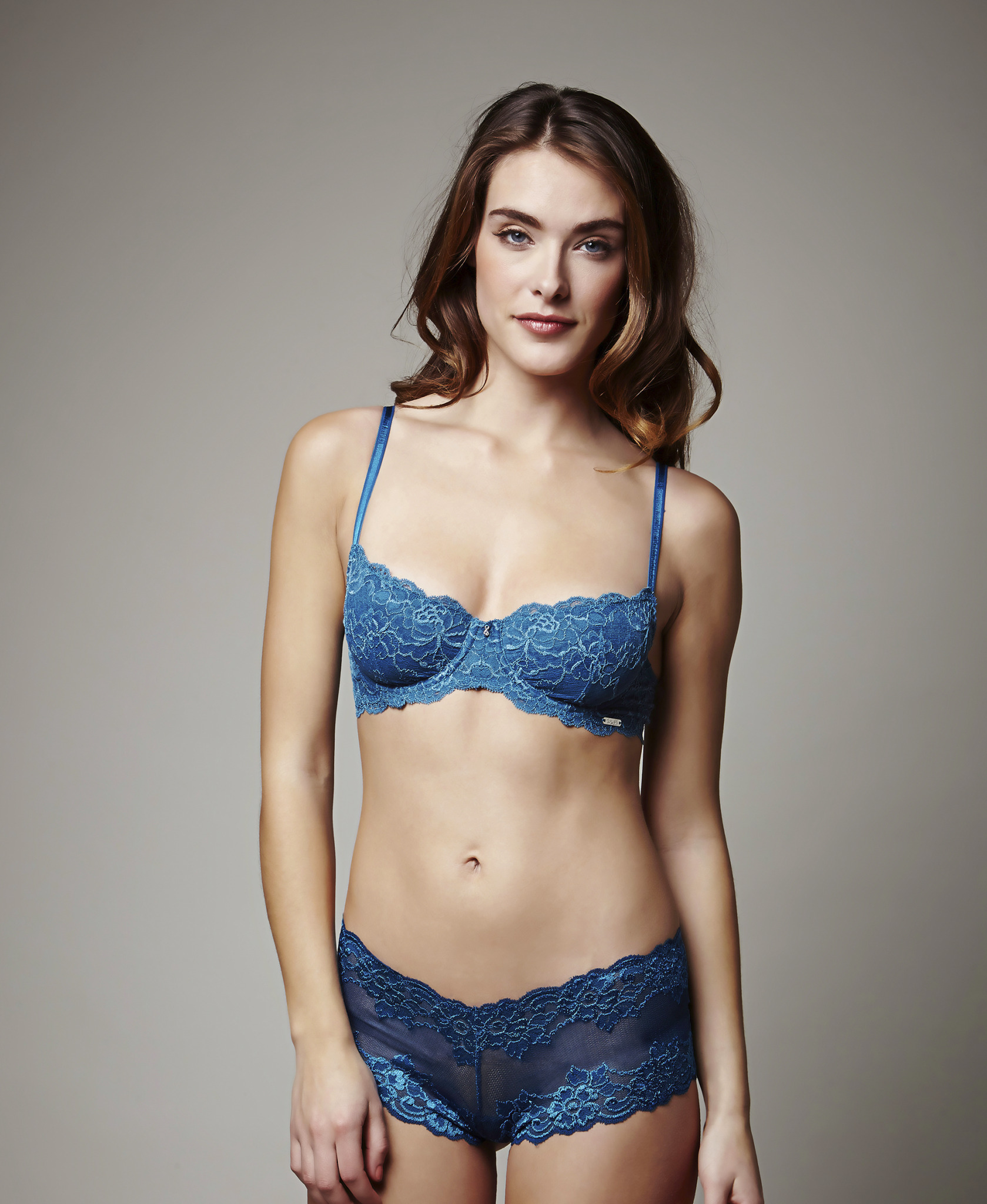 Demi bra in celestial. Click on the above image to shop.
How To Know If A Bra Fits
If your band is causing you pain then you are wearing a band that is too small. Your band is the main support in a bra, but it should not pinch you or squeeze you so much that it causes you pain. Your band should be snug and never loose. If you can move the band around on you then your band size is too big. If it rides up your back it is too small.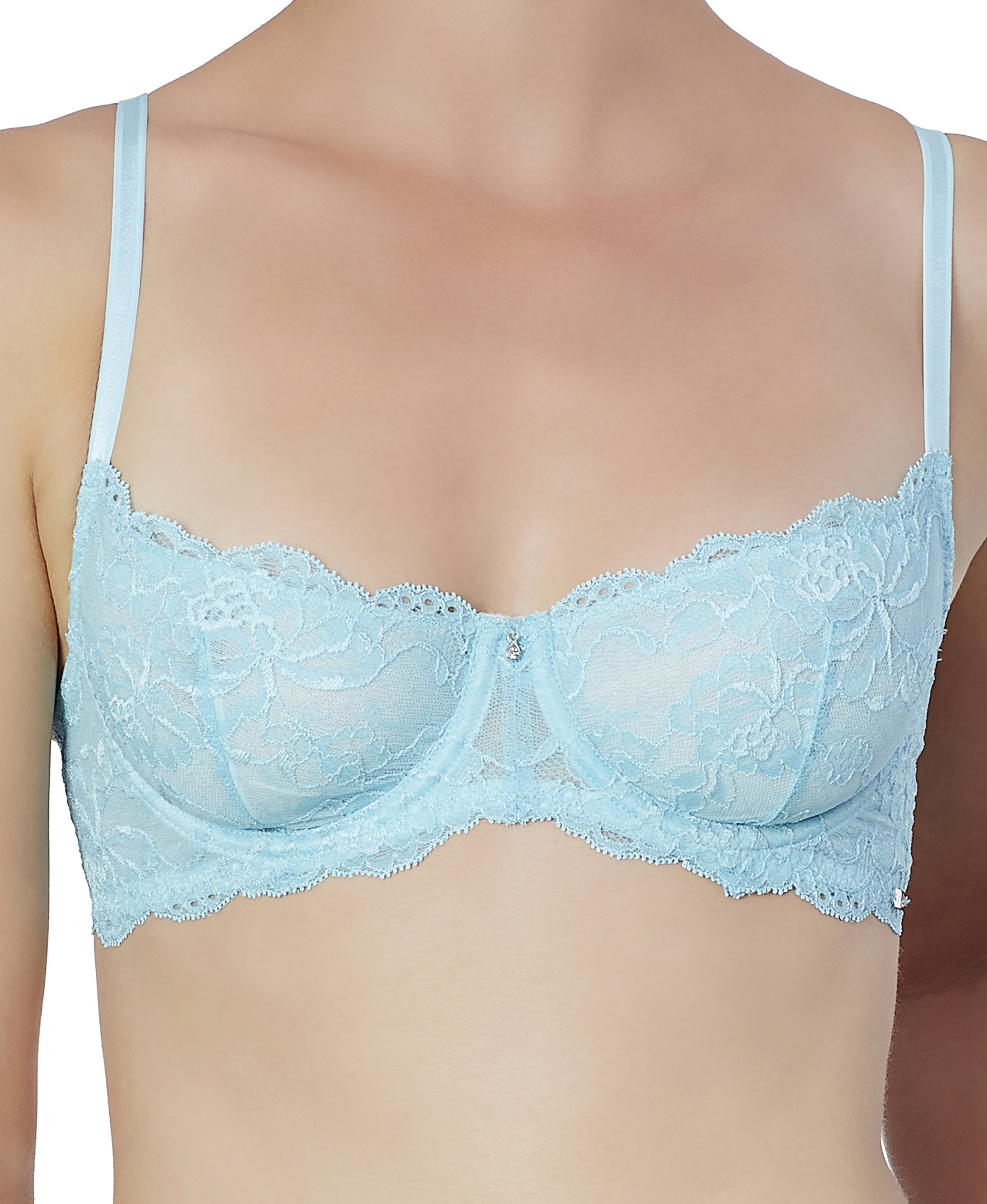 Demi bra in fresh water. Click on the above image to shop.
If your bra strap causes you pain then you are wearing the wrong size bra. This is an indication of a band being too loose or a band not made well enough to offer the support that it should be providing. This is a huge reason why a well made bra is essential, especially if you are large chested. Straps digging into women's shoulders is often a painful and preventable effect of a bra that is the wrong size or poor quality. Your band should stay in place at all times. This is an indication that your band is too big. Make sure the piece of the bra between your breasts, called the gore, is flush to your skin. If it's pulled away then your bra is definately the wrong size. If your breasts spill out of your bra cup then your cup size is too small. Your bra should hold your breasts in place, but also not be tight. If a bra squeezes your breasts or causes them pain then you need to go up in cup size.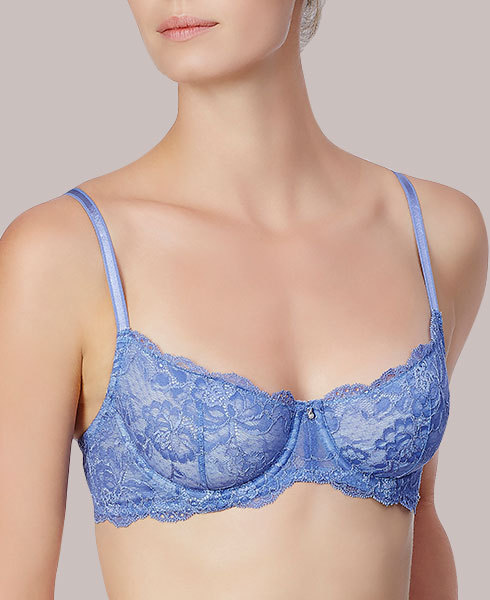 Demi bra in blue iris. Click on the above image to shop.
I have a lot of women who ask me for wide strapped and/or a padded strapped bra. Many women do not realize that the band is the main support for a bra, not the straps. The straps only have about 10% to do with the support from a bra. If your straps are digging into your shoulders you need a smaller band. The best thing you can do if you are having this issue is go down a band size and up a cup size. This will take the pressure off your shoulders. When wearing a bra you should be able to pull the straps down and your bra stay in place with minimal sagging. Bra straps digging into your shoulders is actually dangerous. According to doctors at the University of Texas Southwestern Medical Center in Dallas, bra straps digging into your shoulders puts pressure on the cervical nerve and can cause permanent damage including headaches, numbness and neck pain. If you are having this issue definately come into the store and let us fit you in a bra that fits you properly. We carry bras up to size 42H right now, but if you are larger than a 42H still come in for a fitting, and we will order your size.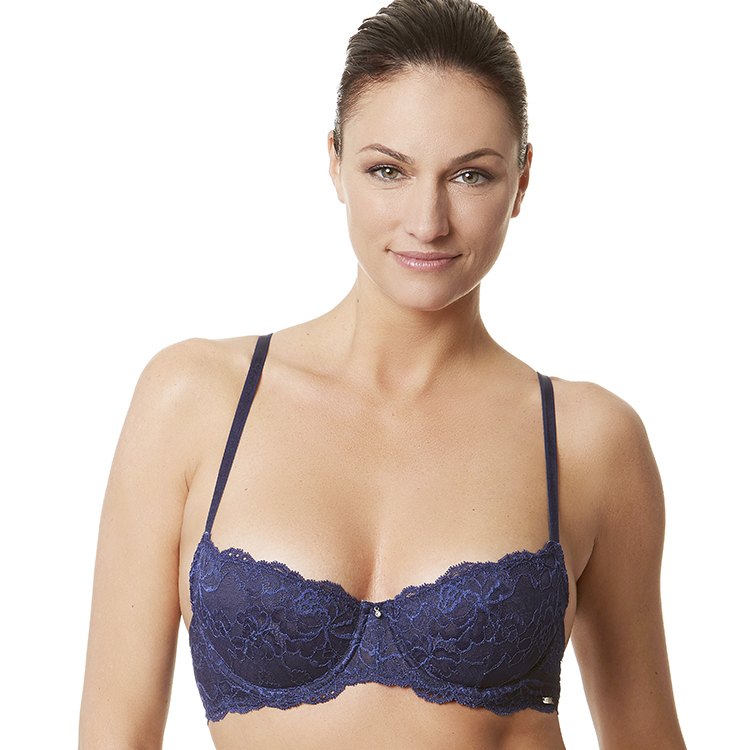 Demi bra in twilight. Click on the above image to shop.
Speaking of straps, let's talk about how to adjust the straps. If you tighten the straps on your bra and you cannot put your finger between the strap and your shoulder then you have adjusted your straps too tight. If you aren't getting support when you loosen your straps then you need to go down in the band size. Women who have narrow shoulders may have issues with their bra straps falling off their shoulders. A racerback bra will make this problem stop for good.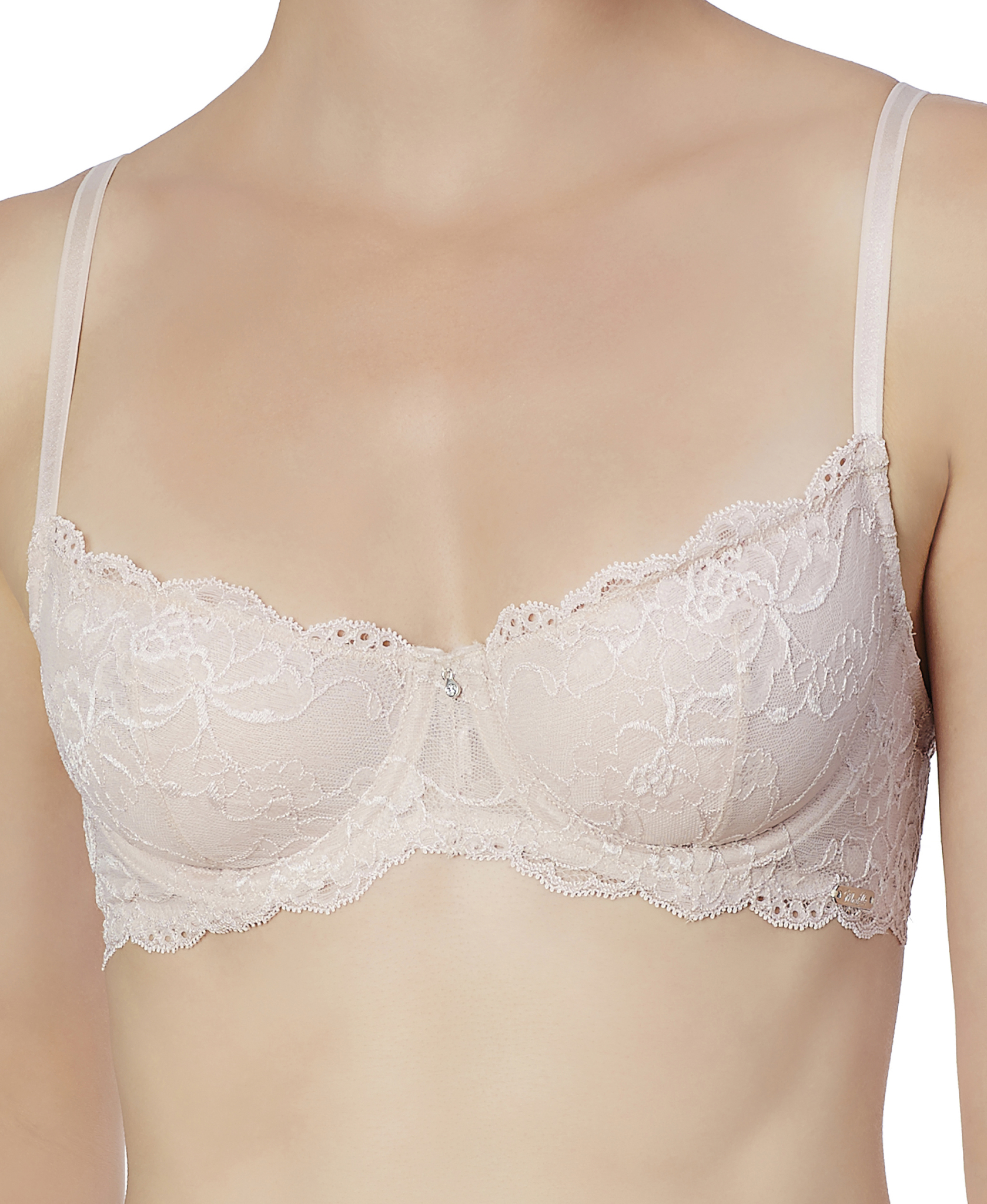 Demi bra in blush. Click on the above image to shop.
The very best way to know you are wearing a bra that fits right is when you are in the dressing room put your hands in the air and then touch your toes. If your bra stays in place after this quick aerobic jaunt then you are probably wearing the right size bra.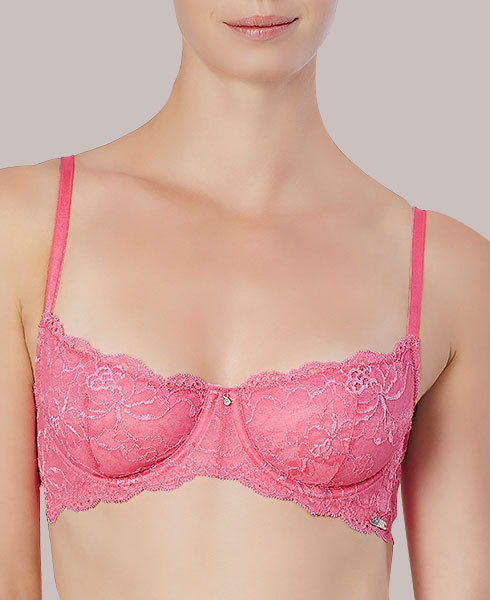 Demi bra in blush. Click on the above image to shop.
How Often To Replace Your Bra
The more bras you have the less you will have to replace them. A good quality bra should last about six to nine months. Unfortunately, if you are a larger chested woman then you will need to replace them more oftern. Smaller chested women will get a longer life from their bras. When you purchase a bra it should fit snug on the loosest hook. Over time it will stretch so this will allow you to take it in over time.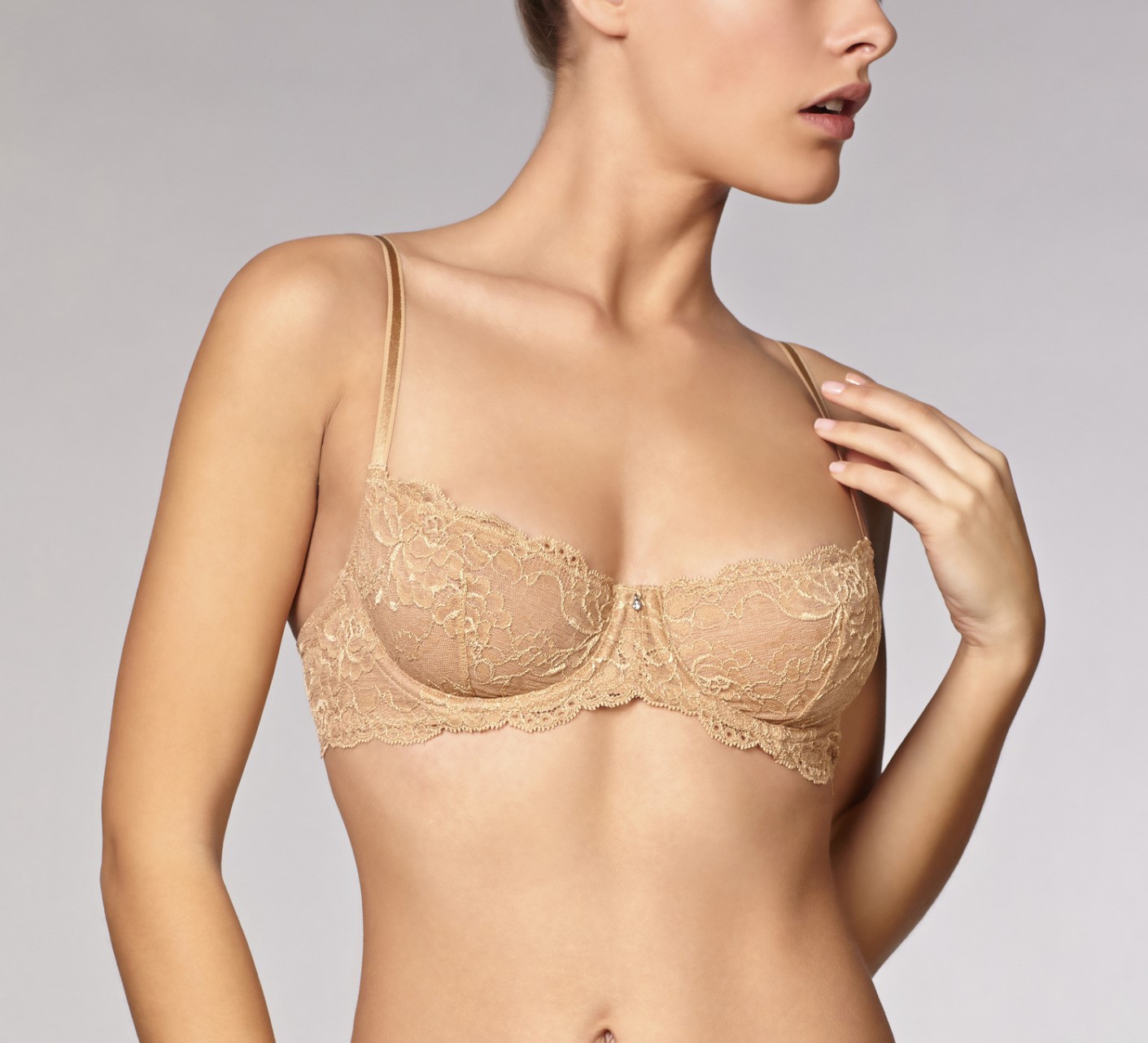 Demi bra in nude. Click on the above image to shop.
Every woman should have a large selection of bras in her lingerie drawer, but these six styles are a must. The first four must haves is a black, nude, strapless and a workout bra. A lightly padded bra is a must for shirts that may need a little more padding between nipples and fabric. The last is something lacy and low cut for those special nights out, and if it happens to show a bit then that is okay because it's gorgeous. Again, all bras are not created equal. One bra will not get the job done. Try not to wear the same bra more than two days in a row. During the time off the elastic will rebound and readjust.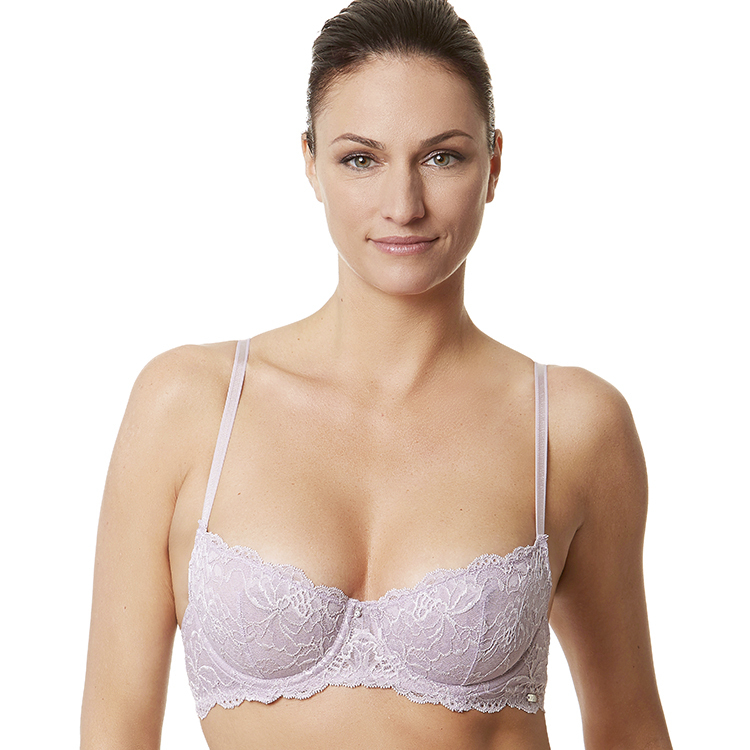 Demi bra in wisteria. Click on the above image to shop.
Don't Freak Out
Many women come in the store and they are wearing the wrong sized bra. Most of the time their bra is too small, and they don't want to go up, or are dissappointed that they need to go up in size. There is nothing wrong with a bigger sized bra. First, no one knows your size unless you tell them. Second, a large bra size does not mean you are large. Plus, there's nothing wrong with having lots of boobs. Boobs are great. Be proud of them. Only special, magical creatures get to have them. :)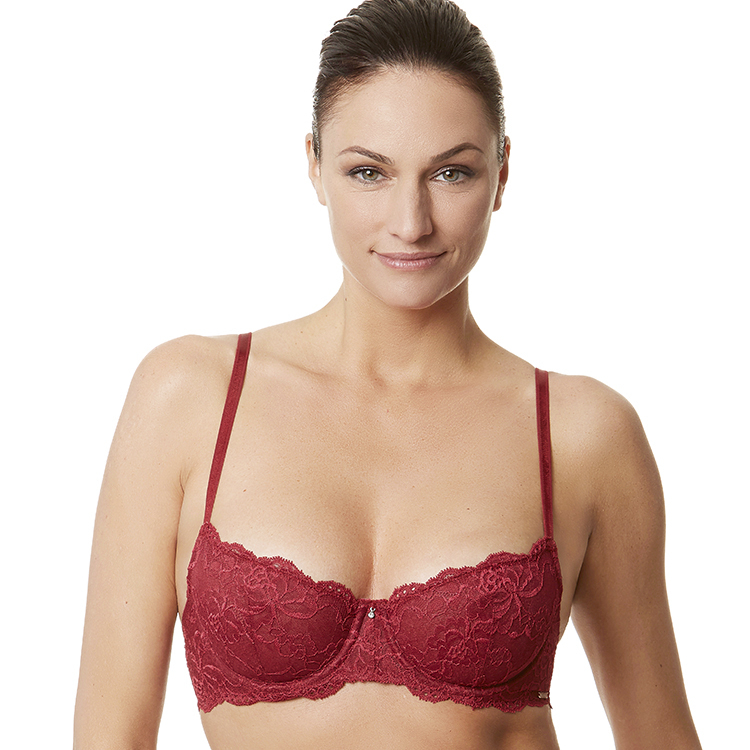 Demi bra in scarlet. Click on the above image to shop.
Why Bras Are Expensive
When talking about lingerie you get what you pay for. I know you have heard that about almost everything, but with lingerie it is certainly true. Bras are labor intensive to make and the higher the quality of lace and elastic then the more expensive it is going to be, but it is going to last longer and feel better. Less expensive bras will be made of about 10 pieces while a more expensive bra can have around 40 pieces. A bra that feels good and makes you feel pretty is worth any price and so are you!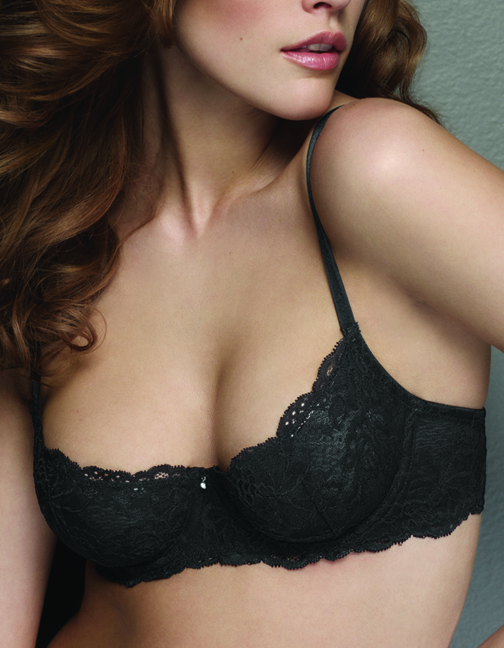 Demi bra in black. Click on the above image to shop.
If you have any other questions about bras or lingerie in general, feel free to comment below or send me an email at [email protected] I love hearing from our customers!

Ladies, make sure to join on private, ladies only Facebook group by clicking HERE.

ANGIE DAVIS is a lingerie boutique & boudoir studio in Conway, Arkansas. Shop our website or come into the store and let us help you find the perfect piece of lingerie, your new favorite shoes, some gorgeous jewelry or the perfect fitting bra. We also offer bridal registry & lingerie parties!

1131 Front St. Conway, AR 72032 - 501-450-4886 - [email protected]

ANGIEDAVISBoudoir.com